Our most listened-to podcasts of the year
Friday, December 17, 2021
Bach and pianists top the bill for 2021!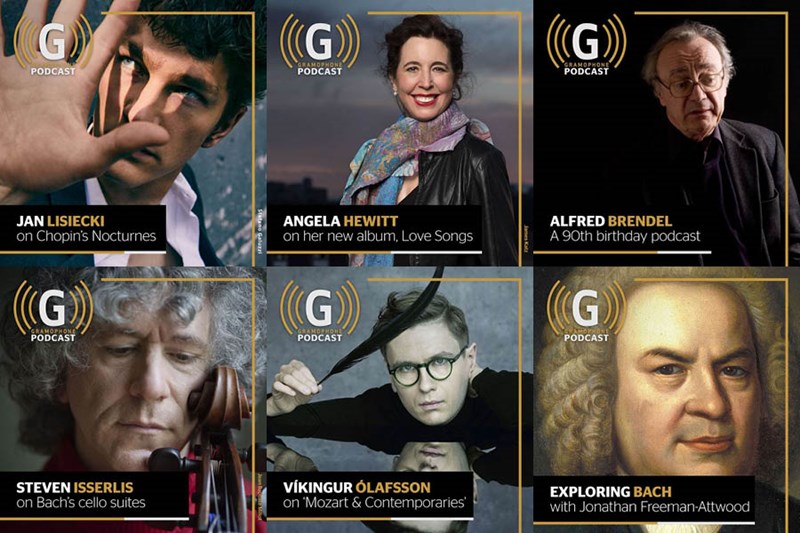 Gramophone has been publishing a weekly podcast since long before the pandemic, and we've recently passed 600,000 downloads of all of our podcasts. As we near the end of another year, we reveal our top six most listened-to podcasts of 2021, and give you the opportunity to listen again – or, indeed, for the first time.
Of the six, Martin Cullingford spoke to the Principal of the Royal Academy of Music – and Gramophone critic – Jonathan Freeman-Attwood about the enduring allure of the music of JS Bach – who also provided the theme for his conversation with the cellist Steven Isserlis (whose book on the cello suites had recently been published). He also caught up with Angela Hewitt to talk about her recent Hyperion album, 'Love Songs'. James Jolly's three podcast guests were all pianists – Alfred Brendel, who had just celebrated his 90th birthday, Víkingur Ólafsson whose new DG album 'Mozart & Contemporaries' was just starting its meteoric ascent through the world's classical charts and fellow DG artist, the Canadian Jan Lisiecki who discussed his new album of the Chopin Nocturnes.
And for the next four weeks, we're re-presenting four favourite podcasts for our archive – interviews with Sir Thomas Allen (December 17), Dame Emma Kirkby (December 24), Julian Lloyd Webber (December 31) and a report from Rome when Sir Antonio Pappano was recording the symphonies of Leonard Bernstein (January 7).