New report paints devastating picture of covid-19 impact on UK creative industries
Wednesday, June 17, 2020
…as leading choral figures add their voice to call for action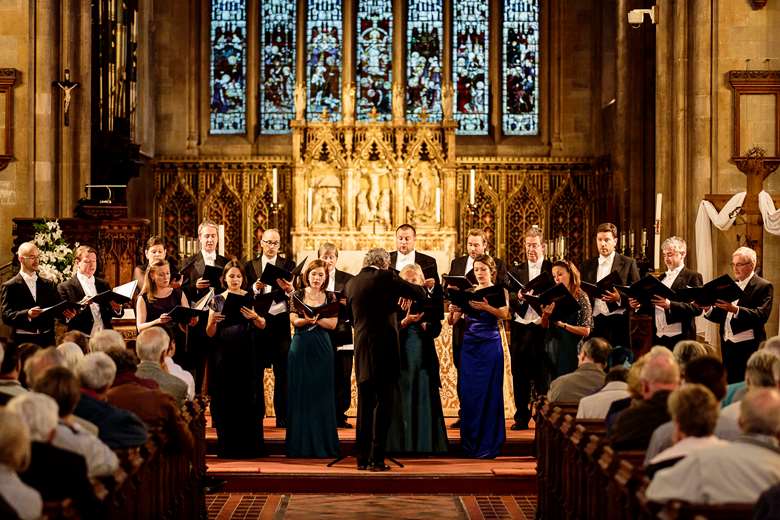 A report published today by Oxford Economics has presented a devastating scenario for the UK creative industries, should the government not step in to support the sector in the wake of the coronavirus.
According to the research, commissioned by the Creative Industries Federation, more than 400,000 creative jobs – or one in five – could be lost, with the sector (which includes such diverse fields as music, theatre, craft, design and publishing) being twice as hard hit as the wider economy. Prior to the pandemic and consequent closures of venues it was estimated as growing at five times the rate of the wider economy.
The report, titled The Projected Economic Impact of Covid-19 on the UK Creative Industries, argued that creative industries employed 'over 2 million people … contributing £111.7 billion to the economy – more than the automotive, aerospace, life sciences and oil and gas industries combined', and that a substantial portion of this is in danger.
'Despite the Job Retention Scheme,' it says, '119,000 permanent creative workers will be made redundant by the end of the year. The impact on employment is set to be felt twice as hard by creative freelancers with 287,000 freelance roles expected to be terminated by the end of 2020.'
The report doesn't distinguish between musical genres, and was supported by UK Music, which represents the country's commercial music sector. It does, however, suggest that overall the music industry alone 'is projected to lose at least £3 billion in GVA (50 per cent) and 60 per cent of jobs (114,000)'.

The overall report was signed by more than 500 leading figures from the creative industries and beyond, and based on responses from 2000 creative organisations and freelancers.

In recent days, leading figures in the UK's classical music scene have been raising their voices, ahead of an expected government announcement. Sir Simon Rattle and Sir Mark Elder's joint letter to The Guardian was followed by one from many more conducting colleagues to The Times.

Then yesterday, in a further letter to The Guardian, some of the leading choral conductors added their voices to the call for help to, as they put it, 'give voice to the millions of people who sing in choirs in this country'.

'We have a world-leading cathedral and church choir tradition, largely made up of young boys and girls and paid adult singers who face financial hardship and also serious challenges of continuity', wrote the letter, signed by such figures as the composers Bob Chilcott and John Rutter, The Sixteen's founder Harry Christophers, Chorus director Simon Halsey, Bach Choir Musical Director David Hill, and Andrew Carwood, the Director of Music at St Paul's Cathedral.
Among their specific demands were for 'church leaders to have the courage to speak out so that we can make singing together in churches work within certain guidelines', and for 'the government to show how we can restart singing together on an equal footing with opening theme parks, shopping and kicking a football around.'

'Singing in a choir is not only about communality, social cohesion and harmony,' the letter concluded, 'for many it is an essential source of emotional wellbeing and positive mental health. Moreover it is a powerful expression of our culture and humanity, and it cannot be allowed to fade away.'

It is this final reflection that, for all the potentially devastating economic and employment impact rightly and powerfully highlighted by the Oxford Economics report, gets to the heart of the matter. It is the unquantifiable cultural and spiritual impact of music, art and creativity, and its contribution to our communities in the broadest possible sense, that is at risk without urgent action from government and support from society as a whole.