November issue – Sir John Eliot Gardiner returns to Bach's Mass in B minor – out now!
Gramophone
Friday, November 6, 2015
Introducing our November issue, which includes fascinating interviews with Sir John Eliot Gardiner and pianist Igor Levit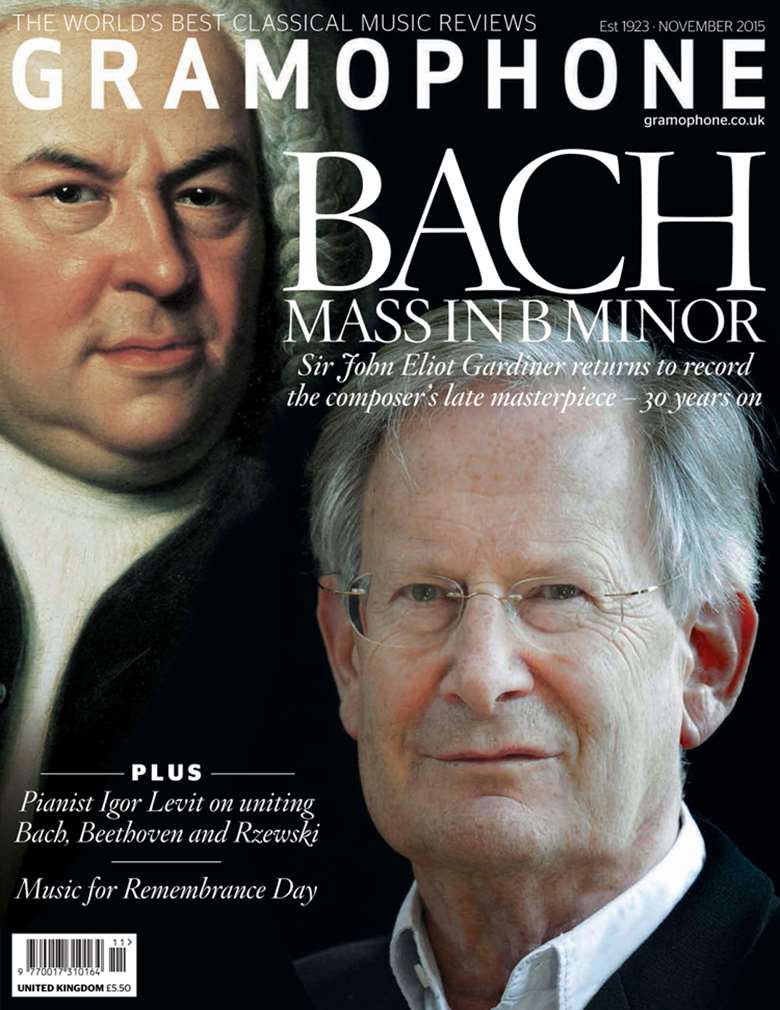 In the November 2015 issue of Gramophone you can enjoy a fascinating interview with Sir John Eliot Gardiner, who talks to Lindsay Kemp about why he felt compelled to record Bach's B minor Mass for a second time at the age of 72.
There are also interviews with the enigmatic, ferociously determined young pianist Igor Levit – who has chosen to tackle variations by Bach, Beethoven and Rzewski on his latest album – and Gianandrea Noseda, the Italian conductor committed to championing little-known Italian composers.
Elsewhere in the issue, Editor Martin Cullingford visits the Hallé's impressive new home in Manchester – Hallé St Peter's – and Ariane Todes speaks to cellist Gautier Capuçon about the huge amount of energy required to perform Shostakovich's Cello Concerto, a piece he has just recorded.
Add to this our reviews of the most recent classical releases by our resident panel of critics, as well as a survey of available recordings of Weber's Konzertstück and a thought-provoking Specialist's Guide on music for Remembrance Day and you'll find a November issue that's informative and impossible to put down!
The November issue is with subscribers now and on general sale from November 11. To find the subscription package to suit you, visit: www.gramophone.co.uk/subscribe