Stephen Hough has been knighted in the Queen's Birthday Honours
Wednesday, June 1, 2022
The pianist, composer and author honoured for his extraordinary contribution to cultural life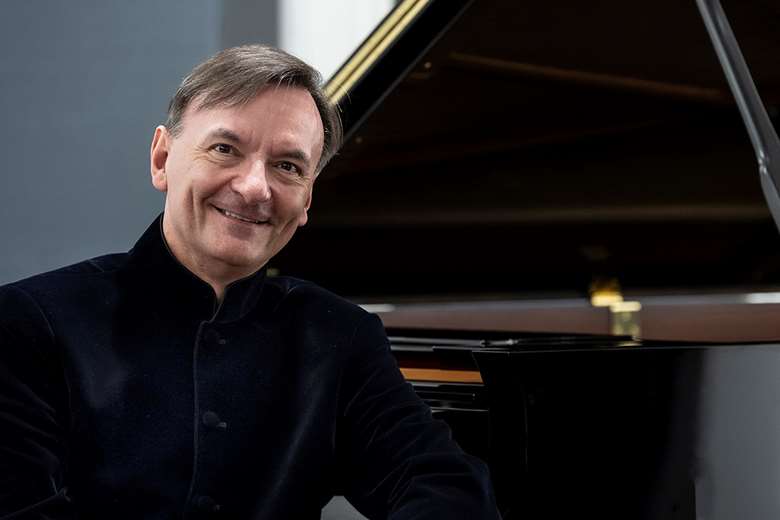 Stephen Hough, pianist, composer, author, painter and Gramophone Award-winner, has been knighted in the Queen's Birthday Honours.
One of the most admired and beloved of British cultural figures, Hough's career has embraced 70 recordings, eight Gramophone Awards (including for the Gold Disc-winning set of Saint-Saëns's piano concertos), and 29 Proms appearances.
He was also the first artist to broadcast from Wigmore Hall following the venue's forced Covid closure, an event audiences worldwide will remember as a deeply moving one.
As a composer, Hough has written for both Westminster Abbey and Cathedral, the Cliburn Foundation, the Takács Quartet and many others. Rough Ideas: Reflections on Music and More won a 2020 Royal Philharmonic Society Award, and his memoir Enough: Scenes from Childhood will be published by Faber in spring 2023.
So to celebrate the superb artist's much-deserved honour, here's a beautiful film he made last year for us of Chopin's F sharp Major Nocturne, Op 15, No 2, filmed at the Hotel Bristol, Vienna. 
You can also hear Stephen Hough discuss several of his albums in recent Gramophone podcast episodes, below: