Bizet's Carmen: A quick guide to essential recordings
Gramophone
Tuesday, May 25, 2021
Three highly recommended recordings from the 1950s, 1970s and the 21st century
---
Welcome to Gramophone ...
We have been writing about classical music for our dedicated and knowledgeable readers since 1923 and we would love you to join them.
Subscribing to Gramophone is easy, you can choose how you want to enjoy each new issue (our beautifully produced printed magazine or the digital edition, or both) and also whether you would like access to our complete digital archive (stretching back to our very first issue in April 1923) and unparalleled Reviews Database, covering 50,000 albums and written by leading experts in their field.
To find the perfect subscription for you, simply visit: gramophone.co.uk/subscribe
---
On the evening of the 31st performance of Carmen, Bizet died of a heart attack brought on by a throat affliction (probably cancer). He was 36. Carmen rapidly grew in popularity. Had Bizet lived another few months he would have experienced its total triumph; another three years and he would have seen it produced in almost every major opera house in Europe. There are many good recordings of Carmen, one of the most popular operas of all, but here we recommend three of the best.
The 1950s Choice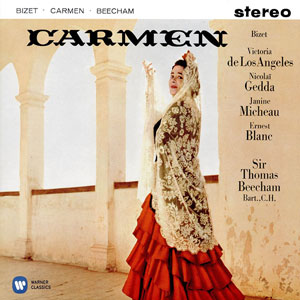 de los Angeles; Gedda; Micheau; Les Petits Chanteurs de Versailles; French National Radio Choir and Symphony Orchestra / Sir Thomas Beecham (Warner Classics)
'This classic Beecham set was originally welcomed in Gramophone with a glowing review from Philip Hope Wallace: 'I send up a loud "Ole".' It certainly stands the test of time, sparkling, swaggering and seducing in a way that is uniquely Beecham's...'
Read the full review in the Reviews Database
---
The 1970s Choice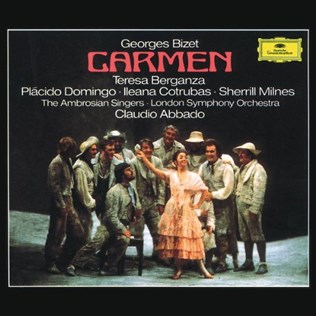 Berganza; Domingo; Cotrubas; Ambrosian Singers; London Symphony Orchestra / Claudio Abbado (DG)
'The recording is absolutely first rate, well balanced between voices and the secure LSO, and forward without being in the least confined. Though I have a definite liking for aspects of the Maazel, the Abbado is now my CD recommendation...'
Read the full review in the Reviews Database
---
The 21st-century Choice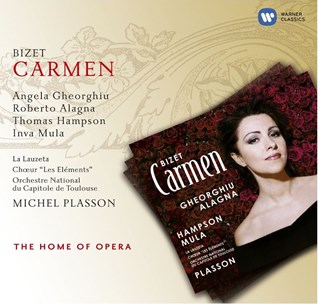 Gheorghiu; Alagna; Mula; Toulouse Children's Choir; Les Elements; Toulouse Capitole Orchestra / Michel Plasson (Warner Classics)
'Once I got to the final duet in this 21st-century Carmen, I was completely gripped – by Alagna, who, while sounding distraught, still manages to produce some lovely tone, and by Gheorghiu, who, though she may never sing the role on stage, is a remarkably dramatic lady-in-distress for the microphone....'