Critics' Choice 2020
Tuesday, December 22, 2020
Our critics each choose a favourite recording from the past 12 months. If you're after the perfect gift guide for Christmas, look no further!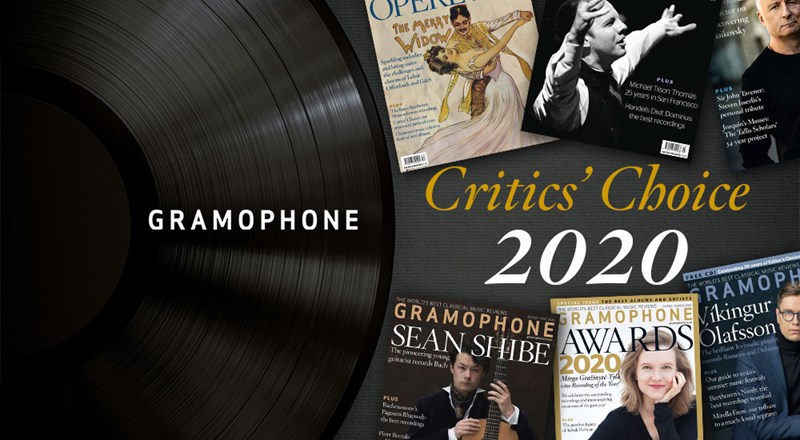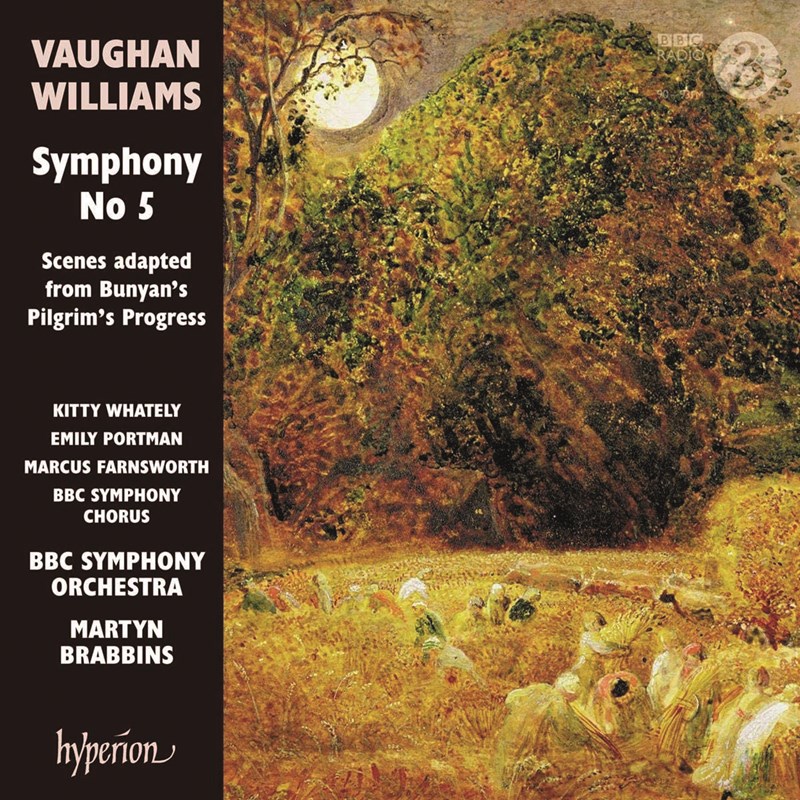 Andrew Achenbach
Vaughan Williams Symphony No 5. Scenes adapted from Bunyan's Pilgrim's Progress
Sols; BBC Symphony Chorus and Orchestra / Martyn Brabbins
Hyperion
The latest instalment in Martyn Brabbins's RVW symphony cycle for Hyperion brings as dedicated, articulate and lucid a reading of the great and glorious Fifth as one could hope for. The apt pairing of the 1906 incidental music for The Pilgrim's Progress is worth experiencing for the 'Angel's song' alone.
★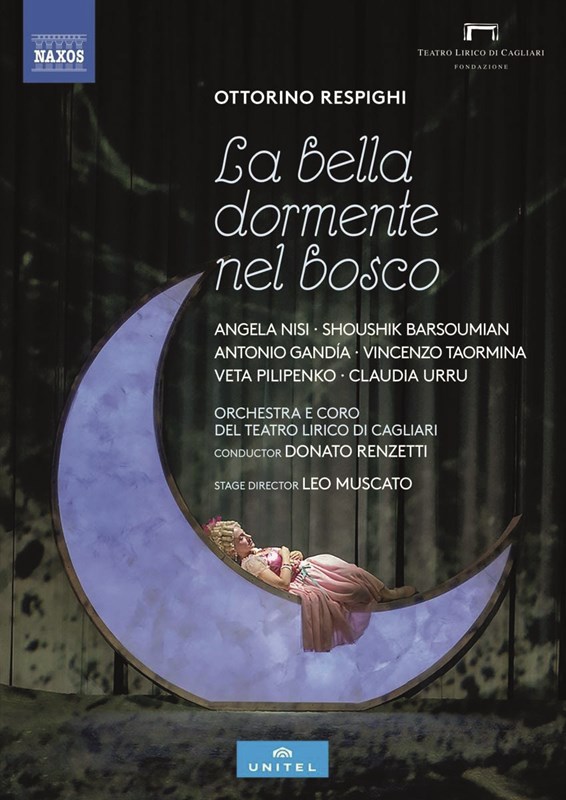 Tim Ashley
Respighi La bella dormente nel bosco
Sols; Chorus and Orchestra of Teatro Lirico di Cagliari / Donato Renzetti
Naxos
In a year so desperately short of magic, the Teatro Lirico di Cagliari's production of Respighi's Sleeping Beauty provided it in spades. Exquisitely conducted by Donato Renzetti, it's a gorgeous score, beautifully sung by a fine ensemble cast, while Leo Muscato's witty, inventive staging is quite genuinely enchanting. I loved every second of it.
★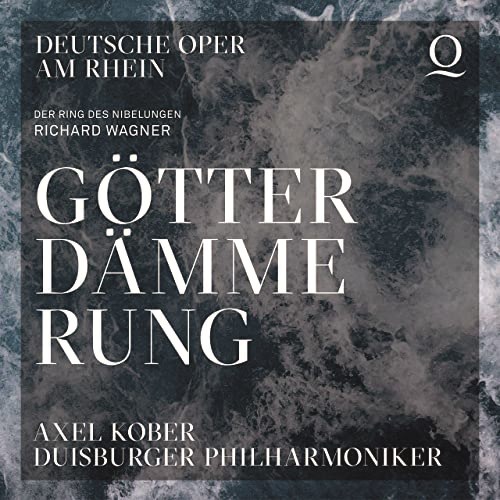 Mike Ashman
Wagner Götterdämmerung
Sols; Chorus and Orchestra of Deutsche Oper am Rhein / Axel Kober
AVI-Music
While regretting the Covid-aborted flood of new Fidelios this Beethoven year, I find myself turning to the climax of a new Wagner Ring cycle, Deutsche Oper am Rhein's Götterdämmerung, imaginatively and quite swiftly led by Axel Kober. No huge stars but genuine ensemble playing, the work as drama not as monument.
★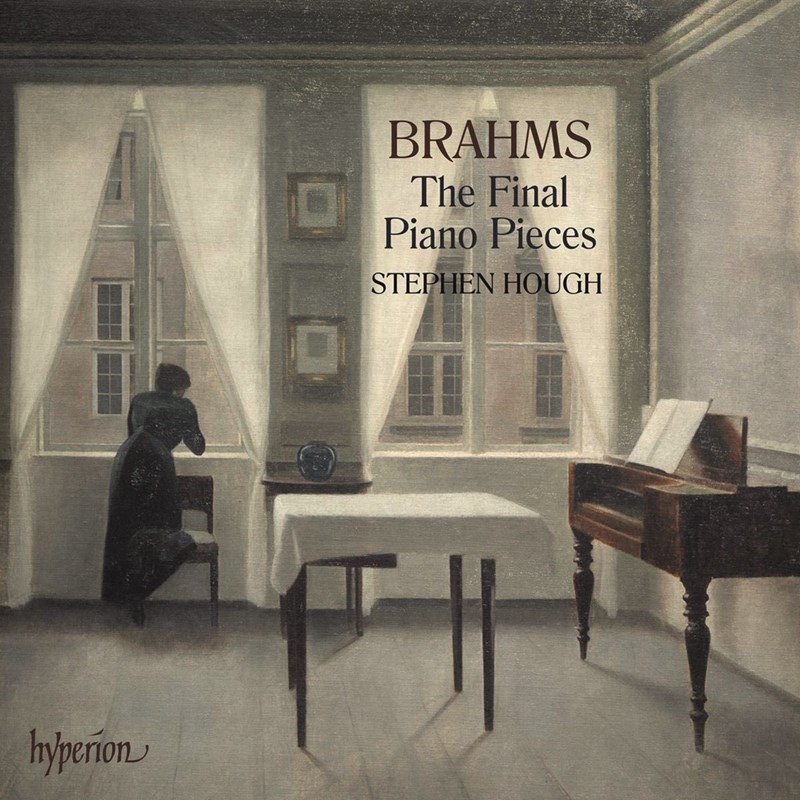 Michelle Assay
Brahms The Final Piano Pieces
Stephen Hough pf
Hyperion 
Stephen Hough's profoundly poetic interpretation of Brahms's late piano works is an antidote to the self-indulgent sentimentality that has long dominated accounts of these works: a real palate-cleanser. As appropriate for a Renaissance man like Hough, the release is a multi-sensory pleasure, from the cover to Hough's booklet note to, of course, his sublime musicianship.
★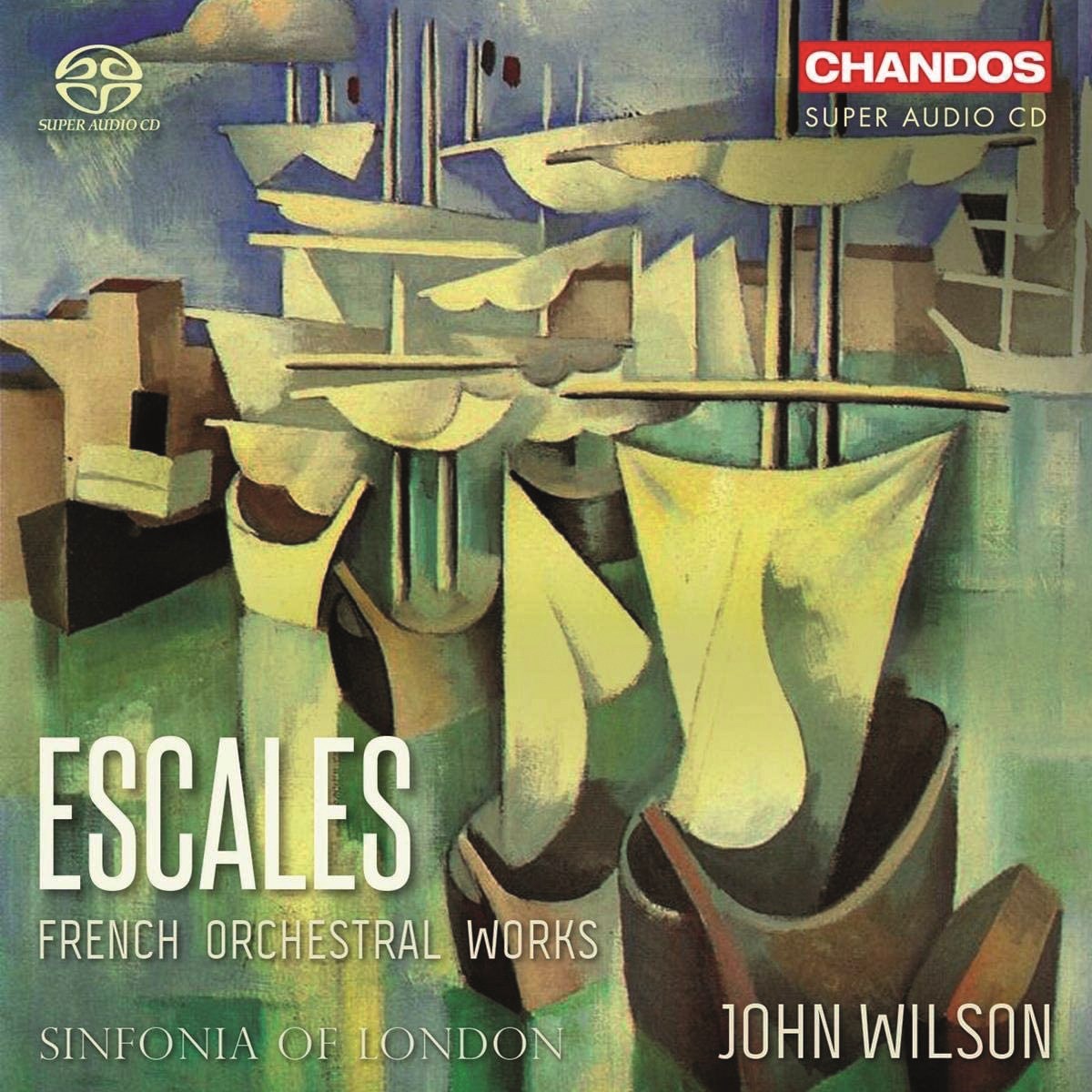 Richard Bratby
'Escales'
Sinfonia of London / John Wilson
Chandos 
We already knew that John Wilson's Sinfonia of London plays with jaw-dropping virtuosity. But you'd need to go back to the 1950s to hear Chabrier and Ibert played with such flair – and who knew that Duruflé could write so ravishingly for orchestra? Wilson makes every note, phrase and splash of colour glow with affection and style.
★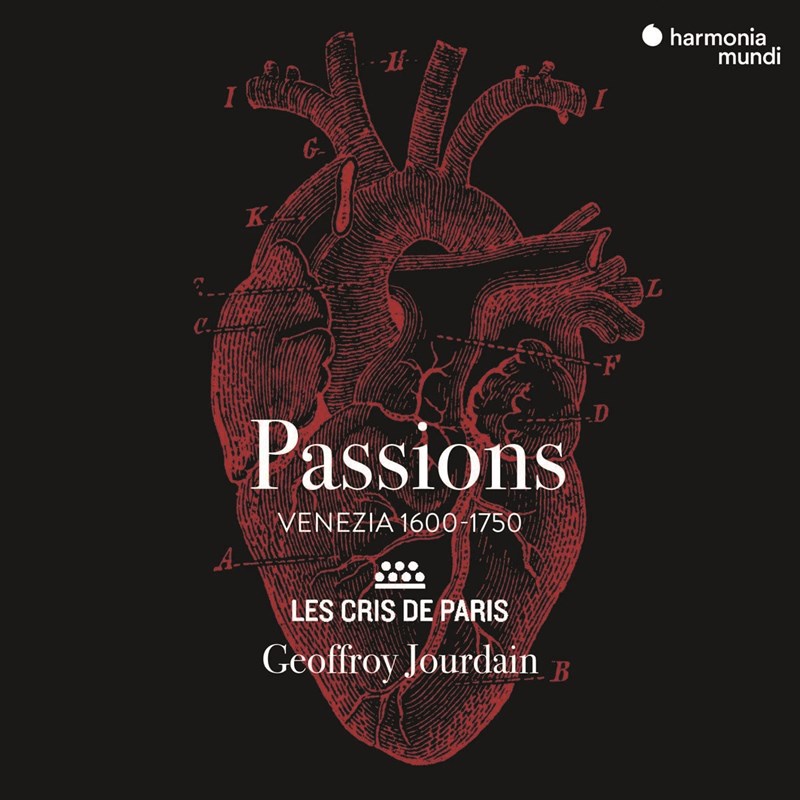 Edward Breen
'Passions'
Les Cris de Paris / Geoffroy Jourdain
Harmonia Mundi 
This is one of the best early music concept albums in recent years, a sonic time capsule of Venetian early Baroque that has bewitched me for months. I have found myself drawn back to 'Passions' countless times, lured by the immersive experience of Lotti's Crucifixus settings rubbing shoulders with secular sinfonias.
★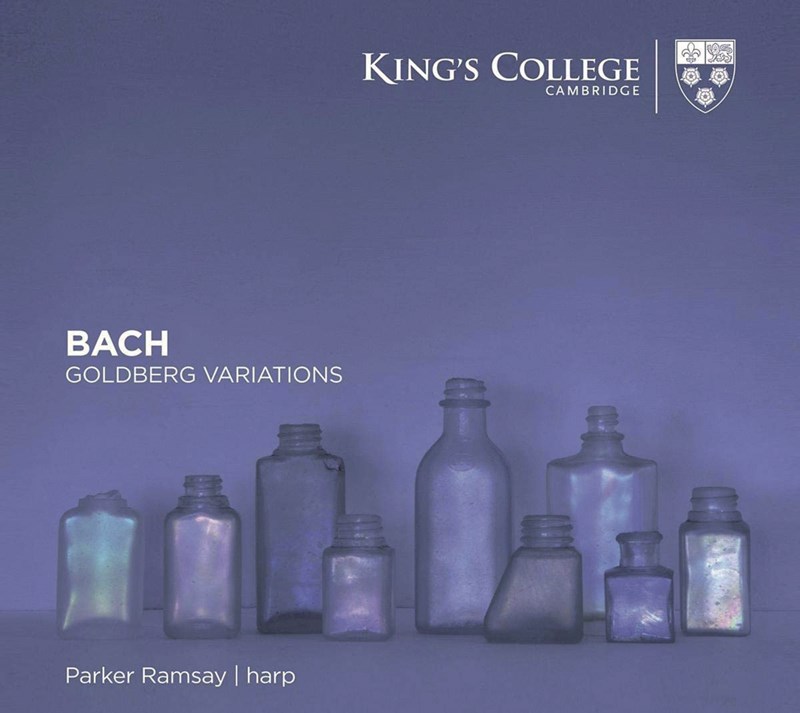 Liam Cagney
JS Bach Goldberg Variations
Parker Ramsay hp
King's College Cambridge 
The release I have come back to the most this year is Parker Ramsay's solo harp arrangement of the Goldberg Variations. Building on the previous harp arrangements of the Goldbergs, Ramsay's serene reading, inscribed in the tranquil ambiance of King's College Chapel, speaks a vividly contemporary language.
★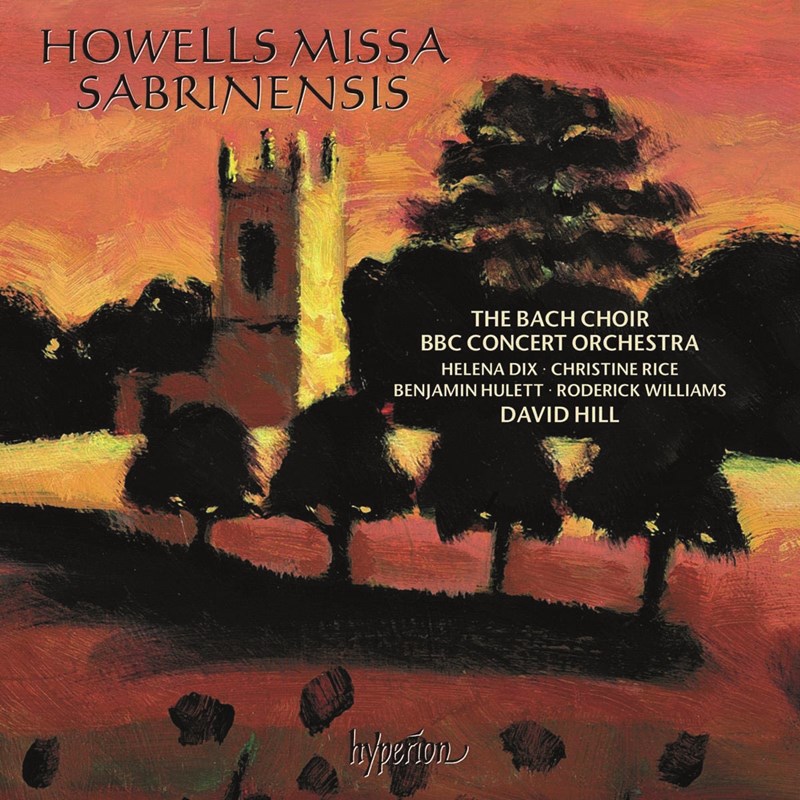 Alexandra Coghlan
Howells Missa Sabrinensis
Sols; The Bach Choir; BBC Concert Orchestra / David Hill
Hyperion
This is an easy pick: a recording that's not just an outstanding performance, but also one that explodes so many myths about 20th-century British choral music: what it is, what it should be and how we should listen to it. Everything about its operatic intensity, symphonic scope and sheer expressive abandon is thrilling.
★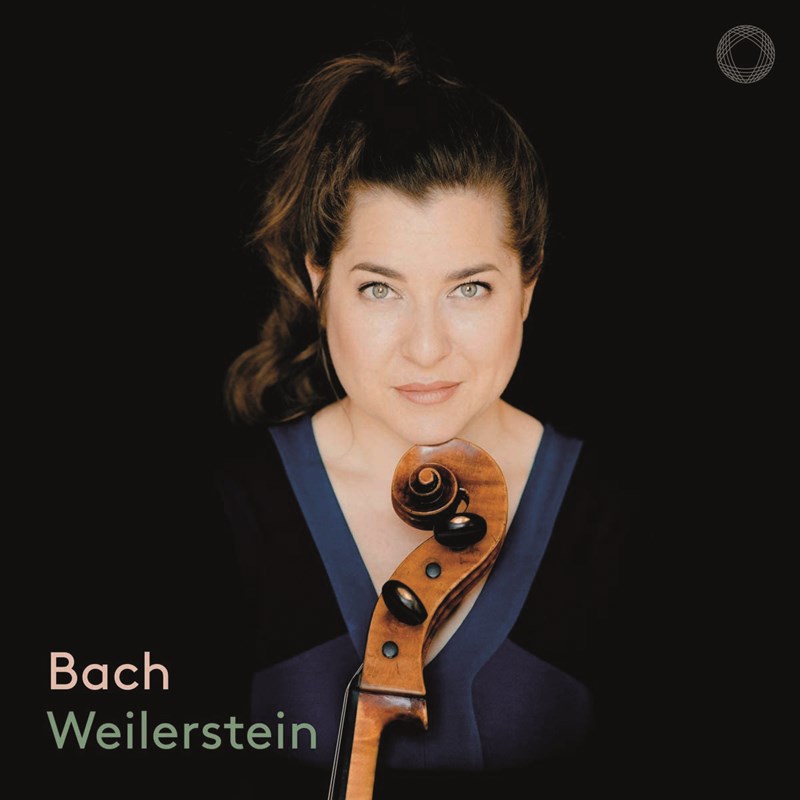 Rob Cowan
Bach Six Solo Cello Suites
Alisa Weilerstein vc
Pentatone
Alisa Weilerstein's solo Bach for Pentatone does it for me, creating the sensation of visiting a Baroque dance hall with an all-encompassing musician who understands the meaning of everything she plays, be it the intensity of the Fourth Suite, the balletic grandeur of the Sixth or the tragic demeanour of the Fifth.
★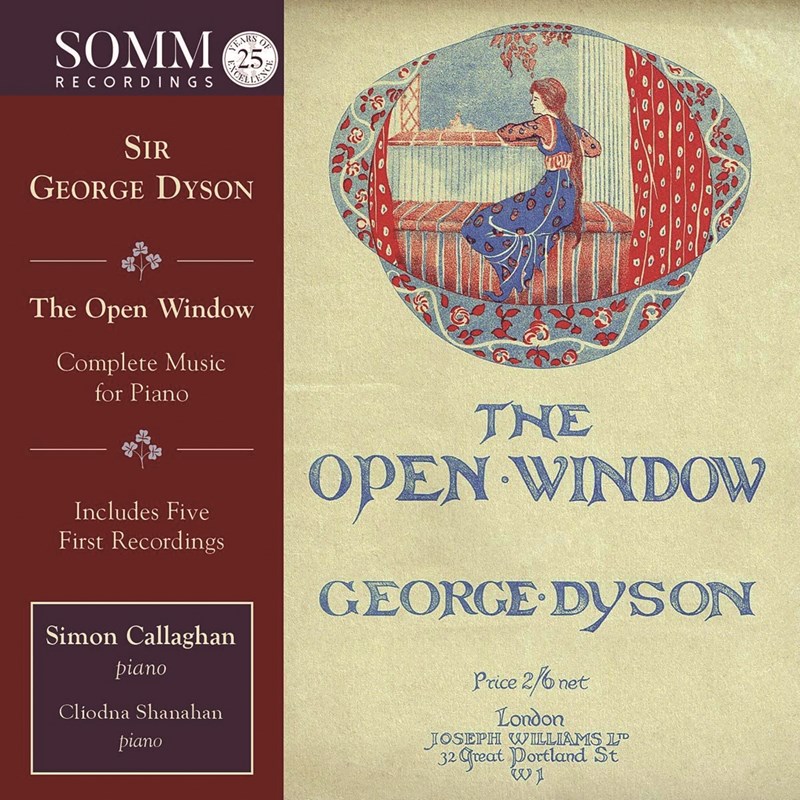 Jeremy Dibble
Dyson Piano Music
Simon Callaghan, Cliodna Shanahan pfs
Somm
We do not generally associate Sir George Dyson with the piano, but this 101-minute album demonstrates that he was very much in touch with its repertoire, whether as a pedagogical vehicle for young people (and there is much attractive music here) or with more personal utterances such as the Three Wartime Epigrams or the Four Twilight Preludes. It is also good to hear the arrangement of the quirky yet voluptuous Concerto Leggiero (best known as a piece for strings and piano) in its scoring for two pianos, sympathetically played by Callaghan and Shanahan. Another jewel from Somm!
★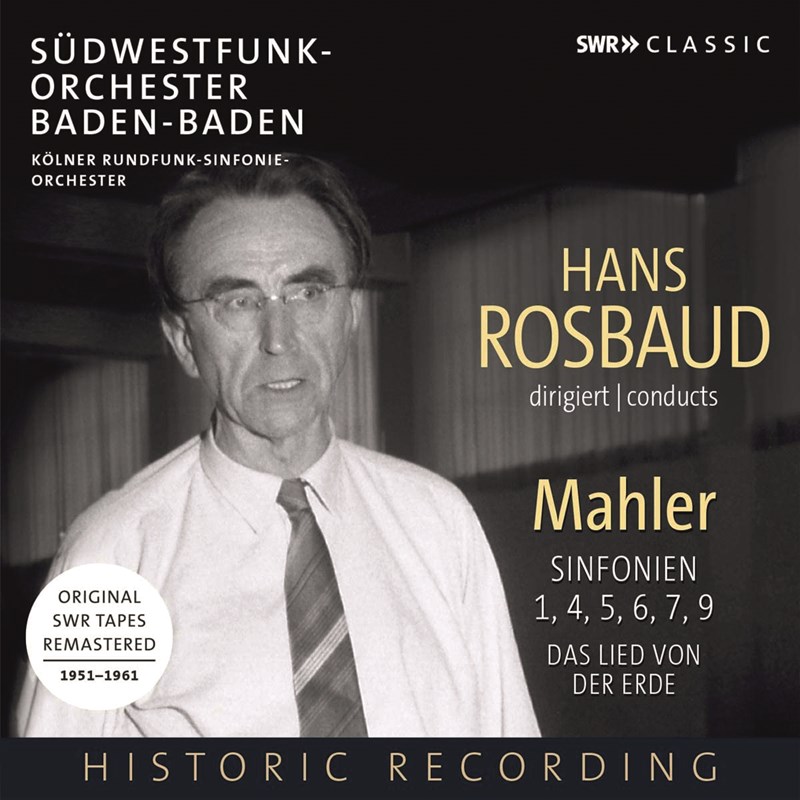 Jed Distler
Mahler Symphonies Nos 1, 4, 5, 6, 7 & 9. Das Lied von der Erde
SWR Orchestra Baden-Baden / Hans Rosbaud
SWR mono
Even with mono aircheck sound quality and less-than-perfect orchestras, Hans Rosbaud galvanises his musicians to deliver scrupulously detailed, emotionally spot-on and just plain astounding Mahler interpretations. Such commitment and unerring stylistic instinct contrasts to the fussy Mahlerian micro-managers prevailing today. If you care about Mahler, you need to experience Rosbaud's conducting genius.
★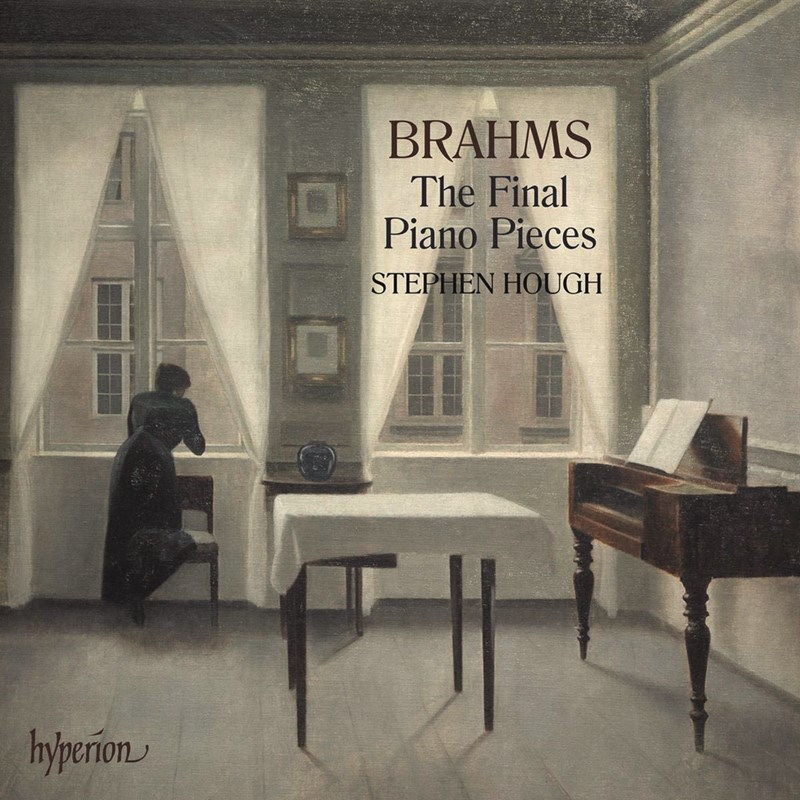 Adrian Edwards
Brahms The Final Piano Pieces
Stephen Hough pf
Hyperion 
From the exciting Capriccio that opens the Op 116 set to the concluding grand Rhapsodie of Op 119, Stephen Hough is alive to the poetry, passion, sentiment and emotion that Clara Schumann described on receiving 11 of these late pieces from Brahms in 1892. The full-bodied sound of his Yamaha piano is well suited to these multi-faceted compositions that are more varied in mood than the title 'late' might suggest.
★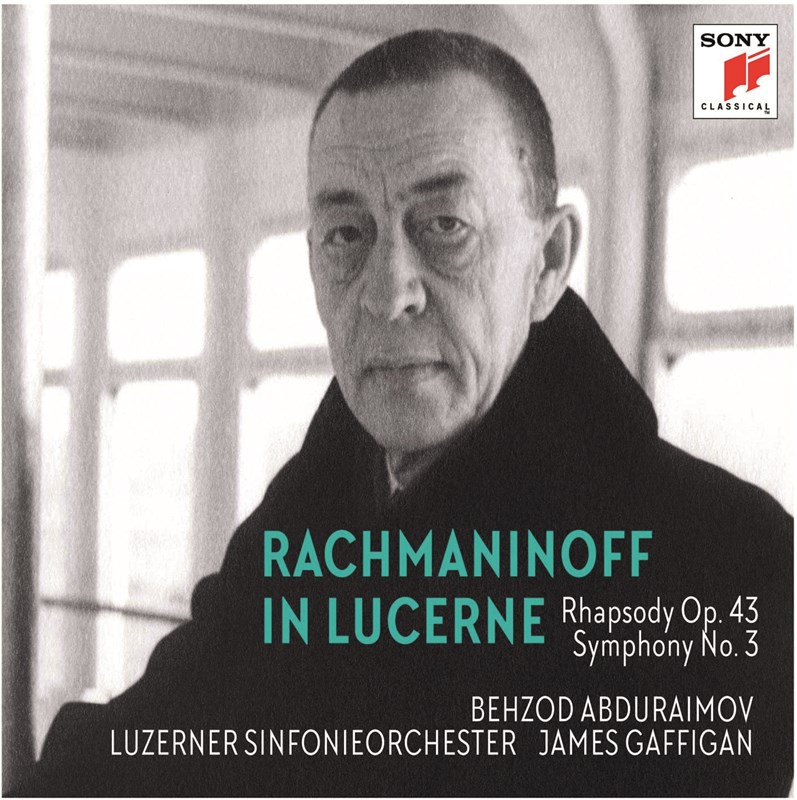 David Fanning
Rachmaninov Rhapsody on a Theme of Paganini. Symphony No 3
Behzod Abduraimov pf Lucerne SO / James Gaffigan
Sony Classical 
Rachmaninov's own piano – a gift from Steinway in 1934 – here stars in a subtle yet powerful performance of the Paganini Rhapsody by Uzbek-born, American-trained Behzod Abduraimov. The Third Symphony, likewise composed at Rachmaninov's summer mansion in Lucerne, is also beautifully played, and the CD is distinguished by fine essays and a galaxy of photographs – clearly a labour of love.
★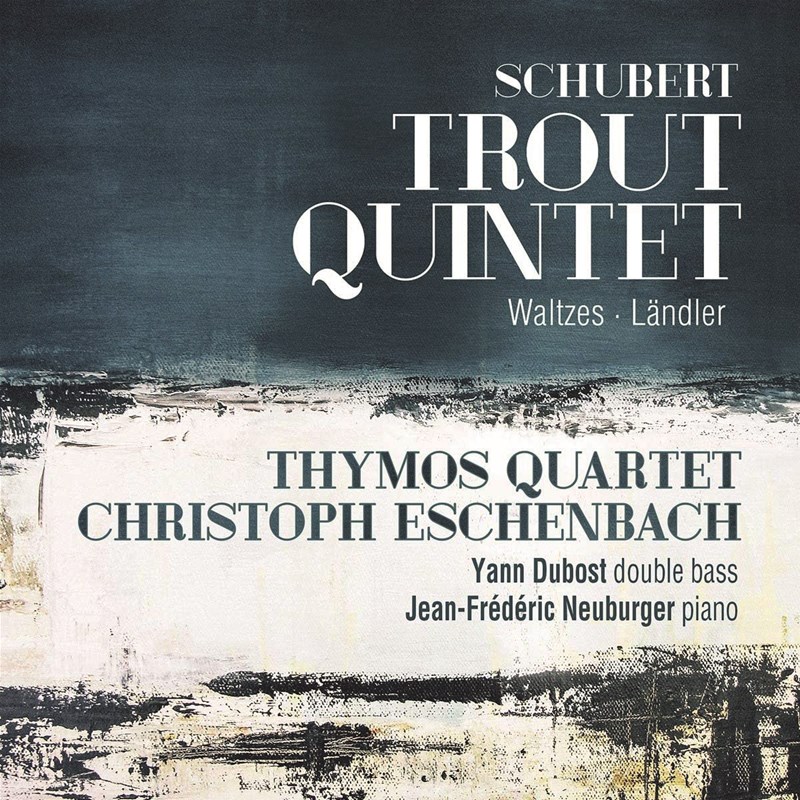 Andrew Farach-Colton
Schubert Piano Quintet 'Trout', etc
Thymos Qt; Yann Dubost db Christoph Eschenbach, Jean-Frédéric Neuburger pfs
Avie
Moments of solace have been hard to come by in such an annus horribilis, so I'm especially grateful for these smiling, tender-hearted performances (and Olivier Dujour's clever arrangements of German Dances). Eschenbach's playing in the Trout Quintet sparkles, and the Thymos Quartet are enchanting throughout. A surprisingly potent musical salve.
★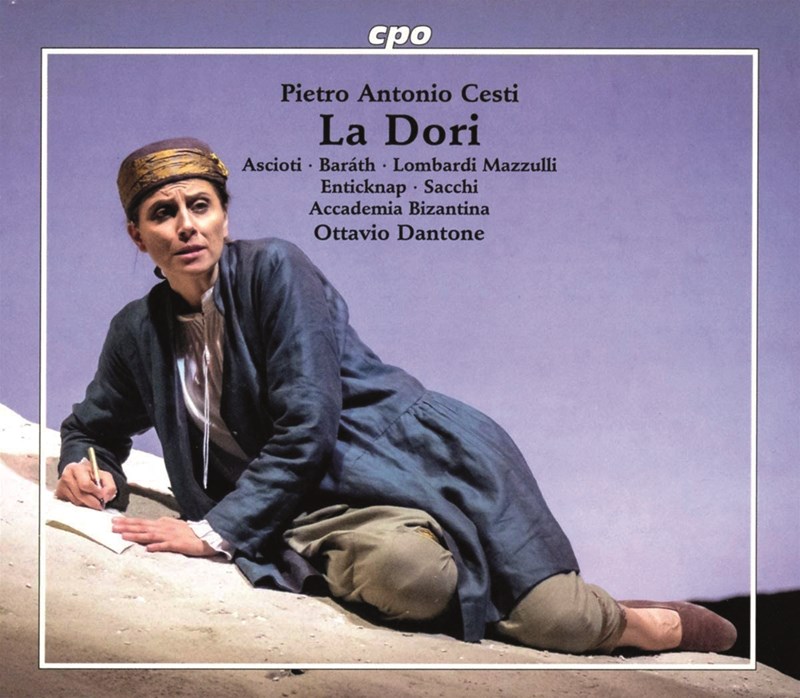 Iain Fenlon
Cesti La Dori
Sols; Accademia Bizantina / Ottavio Dantone
CPO
Cesti's La Dori contains some of the most unforgettable music – ranging from the poignantly affective to the delightfully comic – to have been written for the 17th-century Italian stage. Ottavio Dantone and his Accademia Bizantina sympathetically support a cast of committed and experienced singers; instrumentation is imaginatively lush, colourfully enlivening the bare bones of Cesti's score. Altogether a well-paced and at times deeply moving account, which for many will be a revelation.
★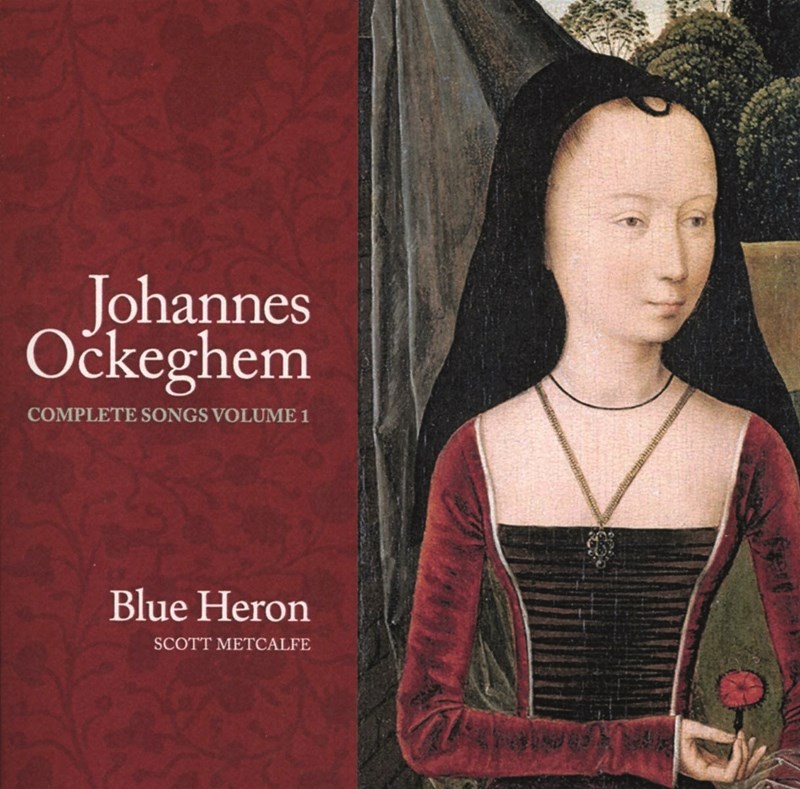 Fabrice Fitch
Ockeghem Complete Songs, Vol 1
Blue Heron
Blue Heron 
At last, a worthy successor to the Medieval Ensemble of London's complete songs of Ockeghem 35 years ago (full disclosure: I was involved in editing a few of them). The best performances here more than comfortably supersede it, and some are restored as near as possible to their pristine state: a must-hear.
★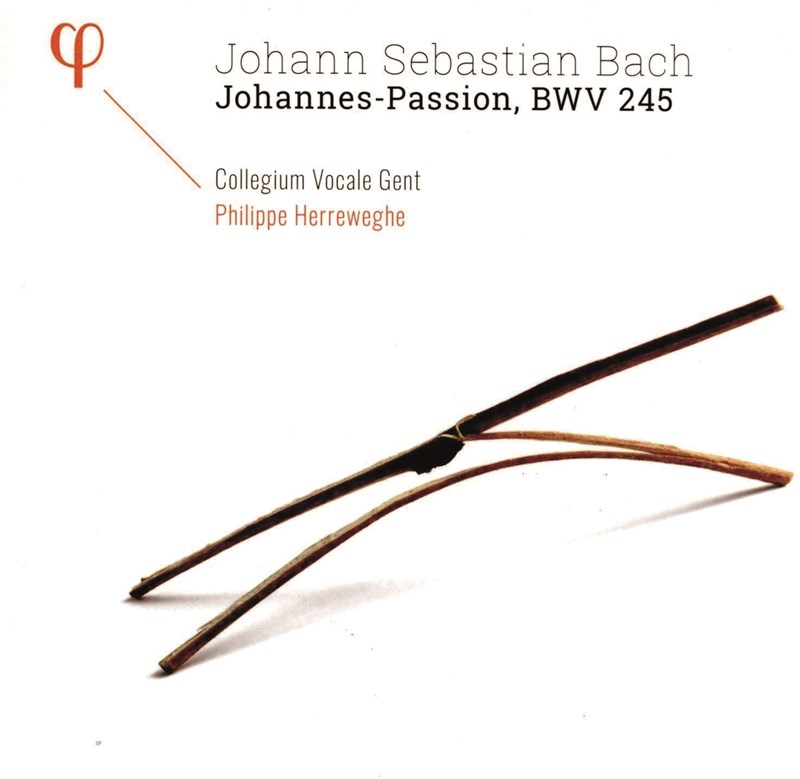 Jonathan Freeman-Attwood
Bach St John Passion
Collegium Vocale Gent / Philippe Herreweghe
PHI 
Two of the finest-ever St Johns appeared this year: this, and one from Masaaki Suzuki (who also gave us an award-winning St Matthew). By the finest hair, Herreweghe resonates the longer in the memory. Illuminating pacing, madrigalian nuancing and dignified observation permeate a special ritual around which the emotional world contentedly sits. It's masterful, and with a glorious sound.
★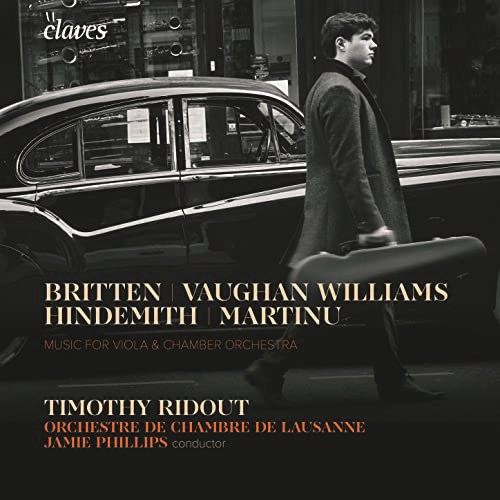 Charlotte Gardner
Britten. Hindemith. Martinů. Vaughan Williams Music for Viola and Chamber Orchestra
Timothy Ridout va Orchestre de Chambre de Lausanne / Jamie Phillips
Claves
I can't stop listening to this gorgeously engineered first orchestral recording by Timothy Ridout. There's much to admire: the young British viola player's arrestingly rich, glowing tone, alive with colour and character; his long-lined, singing lyricism; and ravishing partnering from Lausanne CO under Jamie Phillips. All four already-delectable works sound as though they've come home.
★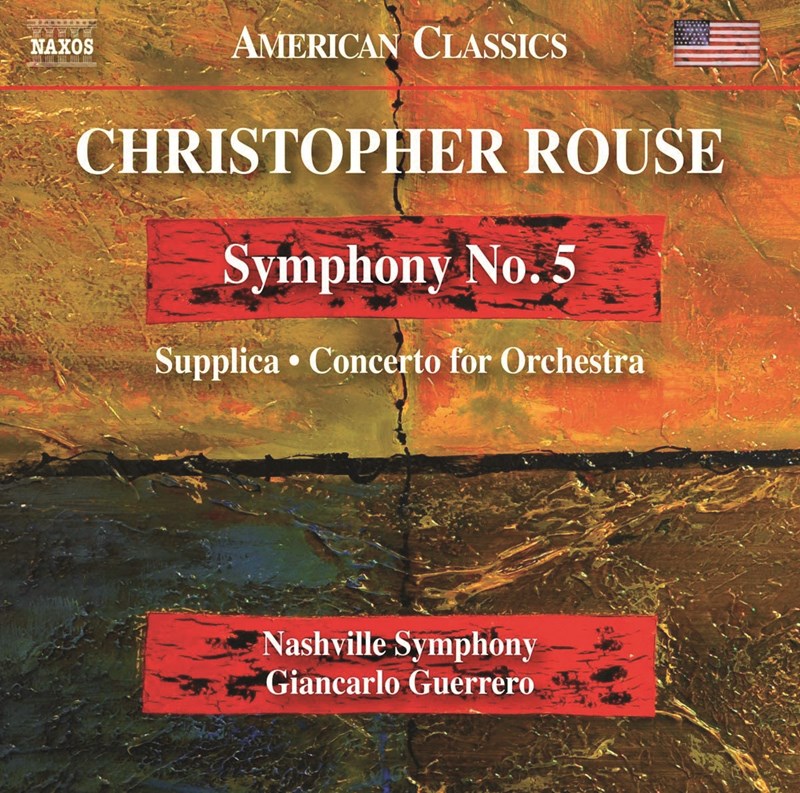 David Gutman
Rouse Symphony No 5. Supplica and Concerto for Orchestra
Nashville Symphony Orchestra / Giancarlo Guerrero
Naxos 
New music with backbone from a much-missed composer. Christopher Rouse's blasting, percussive tendency had its origins in the rock music he once taught (innovatively), but his lost Edens recall the mid-20th-century pastoral of a Piston or a Tippett. The appropriately Beethovenian Fifth of 2015, decently served here in its first recording, circles wagons noisily. The elegiac Supplica attempts to haul us back from the abyss.
★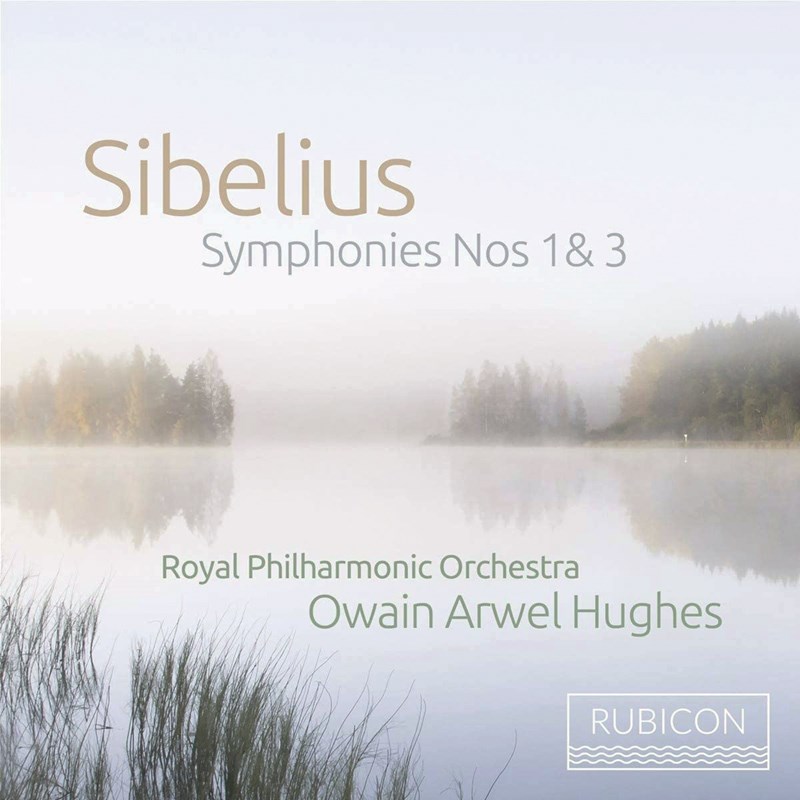 Christian Hoskins
Sibelius Symphonies Nos 1 & 3
Royal Philharmonic Orchestra / Owain Arwel Hughes
Rubicon
My vote was very nearly claimed by Paavo Järvi's electrifying account of Richard Strauss's Also sprach Zarathustra (8/20), but the draw of Owain Arwel Hughes's superbly fresh and invigorating performances of Sibelius's First and Third Symphonies has ultimately proven impossible to resist. A wonderfully stimulating and enjoyable release.
★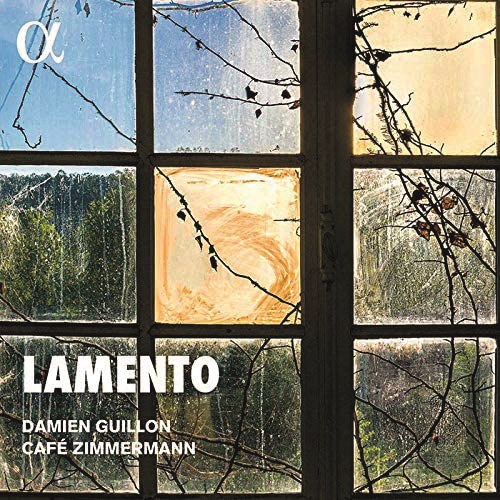 Lindsay Kemp
'Lamento'
Damien Guillon counterten Café Zimmermann
Alpha 
In a melancholy year, I found comfort in 'Lamento', Café Zimmermann's exquisitely moving presentation of elegiac music for string ensemble by the likes of Biber, Schmelzer and JC Bach. Such programmes are far from uncommon, but this one, with added pangs from the countertenor of Damien Guillon, gives the music an accumulative expressive eloquence that has lodged in my consciousness.
★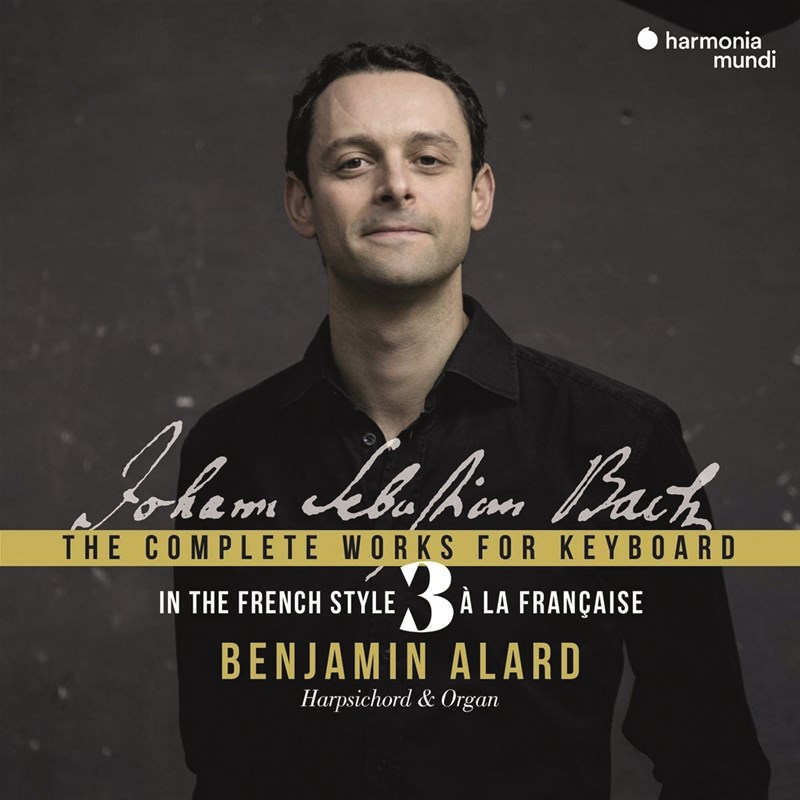 Philip Kennicott
JS Bach Complete Works for Keyboard, Vol 3
Benjamin Alard hpd/org
Harmonia Mundi
Benjamin Alard's acclaimed traversal of the complete Bach keyboard works continued with Volume 3 this year, another well-received instalment of what is adding up to a major contribution to our understanding of the composer. Alard is equally adept on the harpsichord and the organ, and uses both instruments, often with surprising and illuminating results, and his interpretations are smart, fleet, well-executed and engaging.
★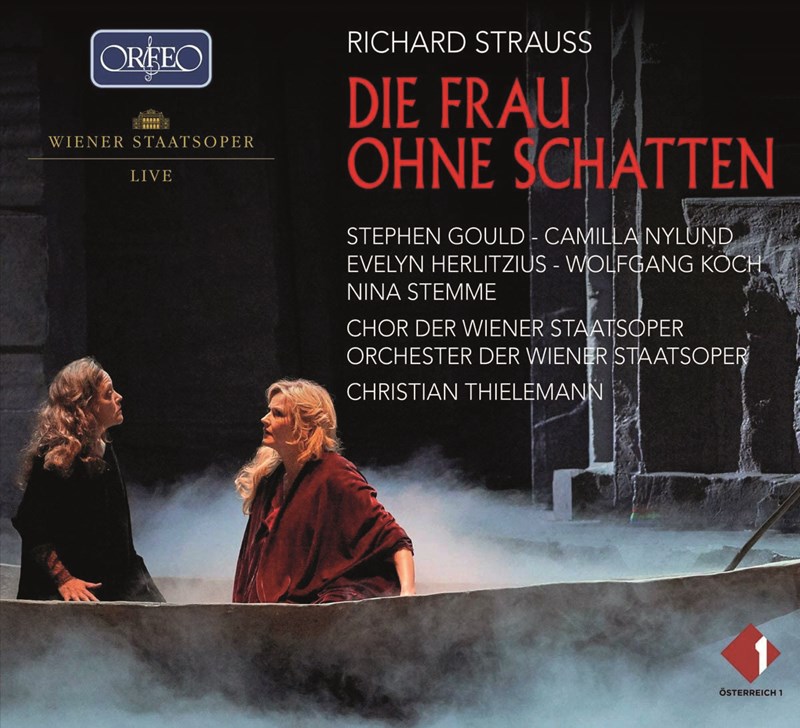 Richard Lawrence
R Strauss Die Frau ohne Schatten
Sols; Chorus and Orchestra of the Vienna State Opera / Chistian Thielemann
Orfeo 
I saw this production in Vienna and, like Hugo Shirley, found it disappointing. But on CD it sounds magnificent. The Kaiserin and Färberin of Camilla Nylund and Nina Stemme are particularly well characterised, and beautifully sung. Best of all, in this uncut performance, is the sovereign playing of the orchestra under Christian Thielemann.
★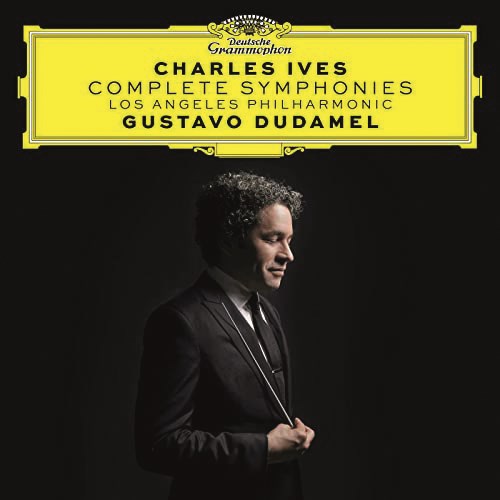 Andrew Mellor
Ives Complete Symphonies
Los Angeles Philharmonic / Gustavo Dudamel
DG
Coming late to Charles Ives, I am finding his music absorbing, invigorating and frightening in the extreme. New recordings of the four symphonies from America's most progressive orchestra on Germany's most traditional label have been one of 2020's rare balms – and proof that the world has always been spinning out of control.
★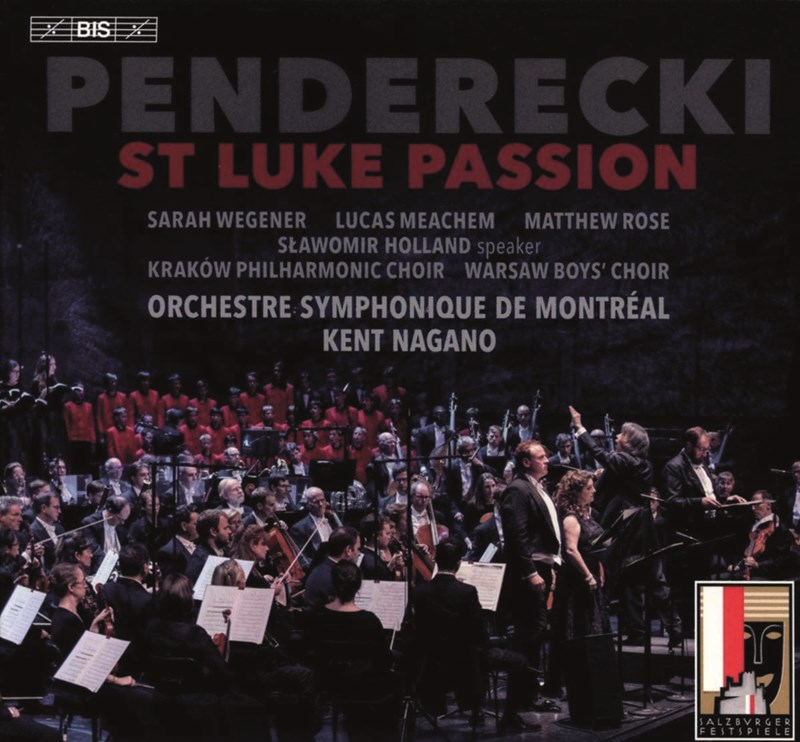 Ivan Moody
Penderecki St Luke Passion
Sols; choirs; Montreal SO / Kent Nagano
BIS
This deeply moving recording is a poignant reminder of just how powerful a work Penderecki's St Luke Passion is. All the performers here, under Kent Nagano, engage with it with tremendous immediacy, and it retains its ability to shock, and to transmit its message to the contemporary listener. A masterly recording from BIS of a 20th-century masterpiece.
★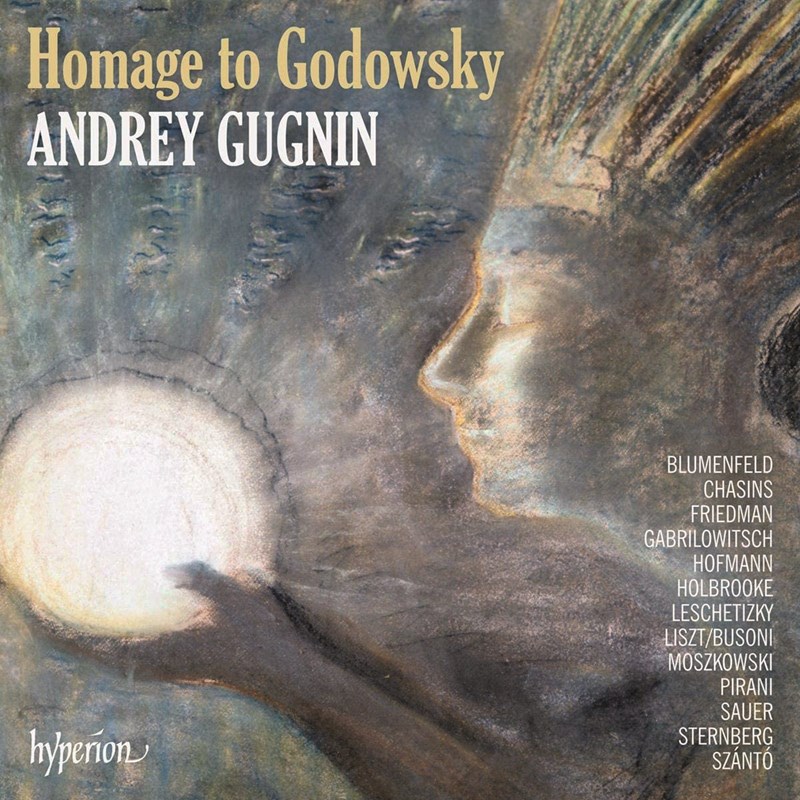 Jeremy Nicholas
'Homage to Godowsky'
Andrey Gugnin pf
Hyperion 
I'd never normally nominate something I was directly connected with, but the fact remains that 'Homage to Godowsky' (for which I planned the programme and wrote the booklet notes) gave me the most pleasure this year. These works, dedicated to the pianist-composer whose sesquicentenary it was in February, are played with masterful aplomb by Andrey Gugnin.
★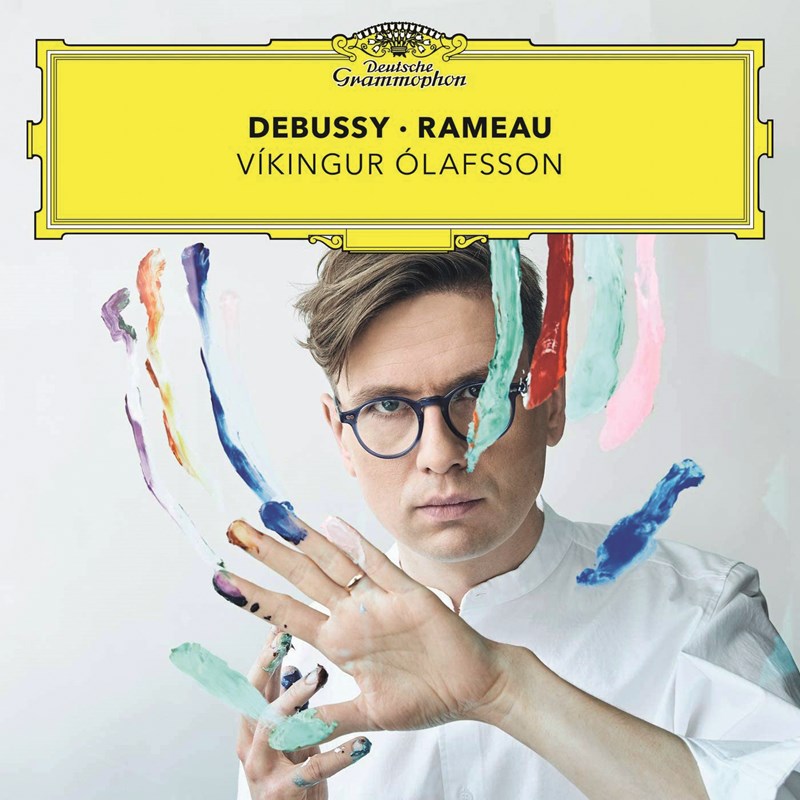 Mark Pullinger
'Debussy / Rameau'
Vikingur Ólafsson pf
DG 
Víkingur Ólafsson's juxtaposition of Rameau and Debussy is a truly inspired 'album-as-playlist' approach to programming. He succeeds in creating a conversation between the two composers across the centuries that makes for fascinating listening, Ólafsson's sensitive playing drawing out the similarities between their harmonic languages. A highly engaging and much recommended recording.
★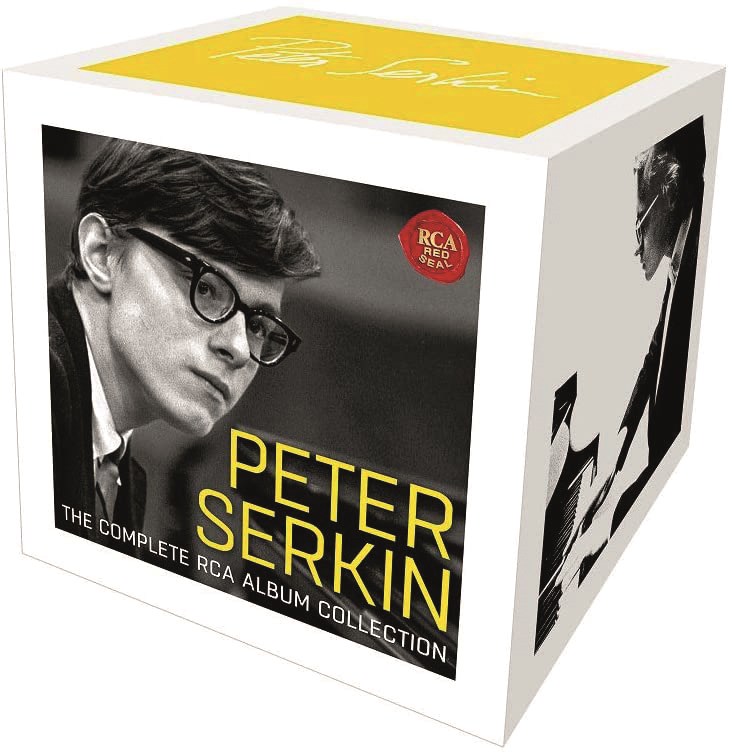 Peter Quantrill
'Complete RCA Album Collection'
Peter Serkin pf
RCA
For light relief from Beethovenian lucubrations this year, I have turned back, and again, to Peter Serkin. In everything from the Goldbergs to Takemitsu – taking in the Diabellis along the way – he illuminates music I should know better. The lucidity of his thought, translated to the keyboard with refreshing directness by his fingers, invites me to meet him halfway. Worlds at one remove from me – Chopin, Webern, Lieberson – are now closer and more enticing thanks to his playing, which doesn't deal in 'style' beyond the voice of the composer.
★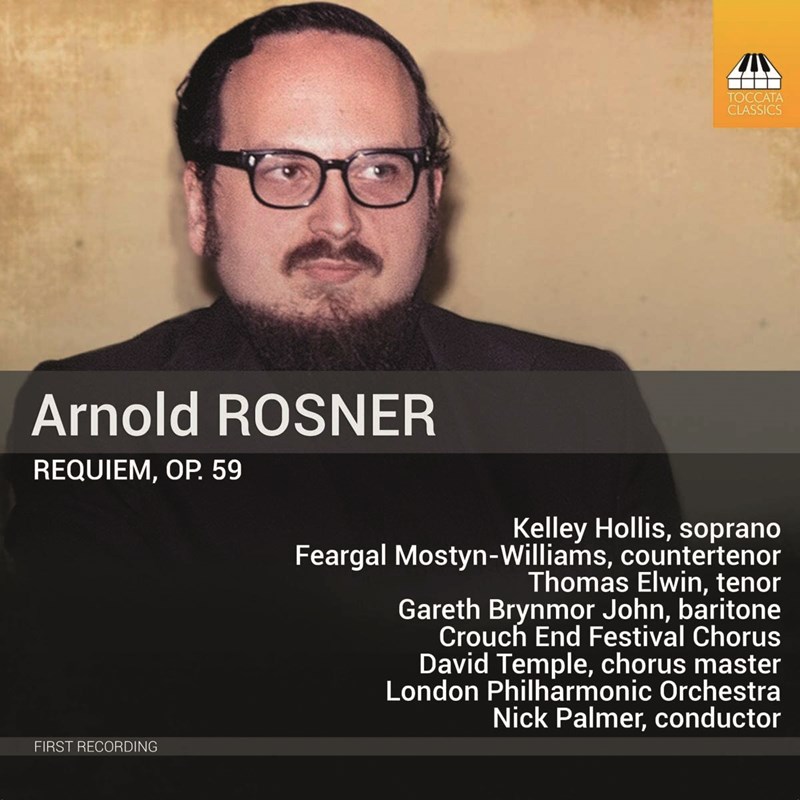 Guy Rickards
Rosner Requiem
Sols; Crouch End Festival Chorus; London Philharmonic Orchestra / Nick Palmer
Toccata Classics
Peter Eötvös's extraordinary 'stuttering oratorio', Halleluja (2/20), John Pickard's chamber works (try Ghost-train, 9/20) and Philip Sawyers's Fourth Symphony (also 9/20) vied for top spot but, relistening to them all, I have to choose Rosner's viscerally exciting Requiem, for its breadth of vision and stunning recording.
★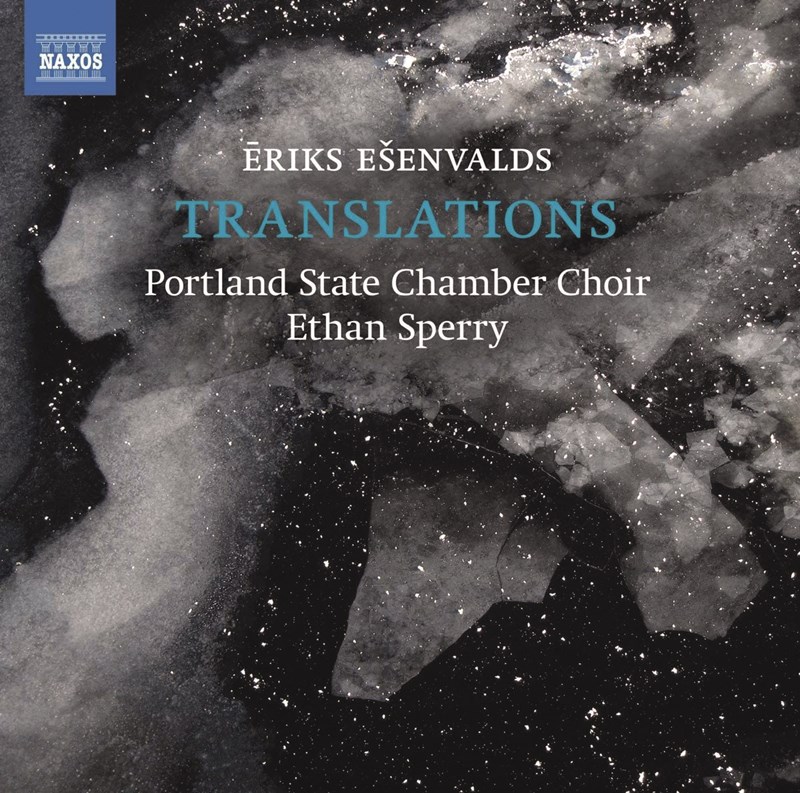 Malcolm Riley
Ešenvalds 'Translations'
Portland State Chamber Choir / Ethan Sperry
Naxos 
As the days grow shorter and the curtains are drawn earlier, I am lured back to the Portland State Chamber Choir's ravishing all-Ešenvalds album, 'Translations', mostly for its highly soothing, comforting factor but also for the stunning choral performances under Ethan Sperry. Another Naxos bargain, full of emotional relish.
★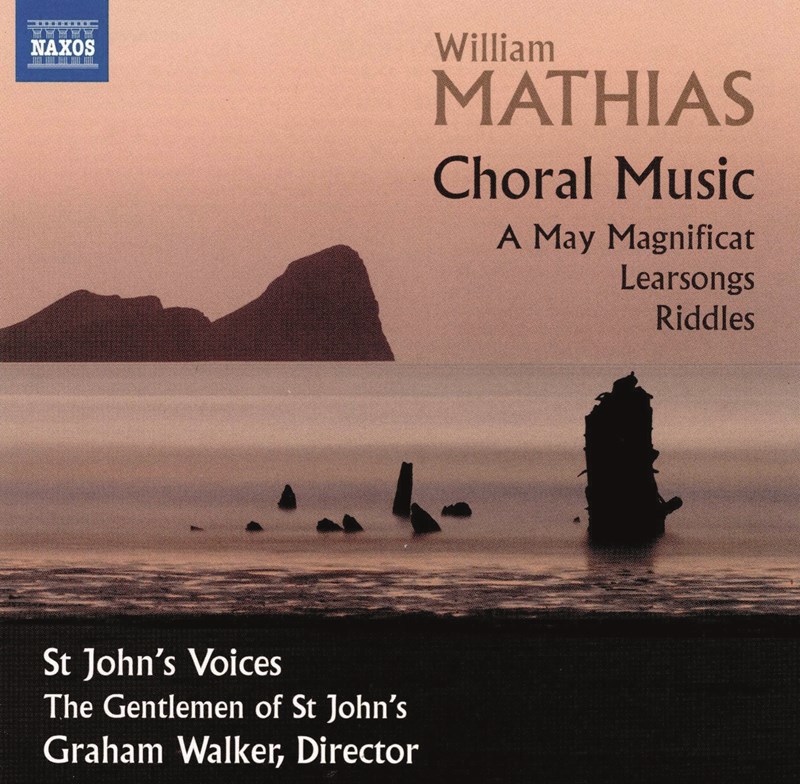 Marc Rochester
Mathias Choral Music
St John's Voices; The Gentlemen of St John's / Graham Walker
Naxos
This year's barrage of grim news got me rooting around for something to cheer the spirits. When I read my description of this eclectic mix of William Mathias's choral works as 'life-enhancing', and the performances by Graham Walker's St John's singers as a 'hugely entertaining display of dazzling choral singing', I knew I had found the perfect antidote to misery.
★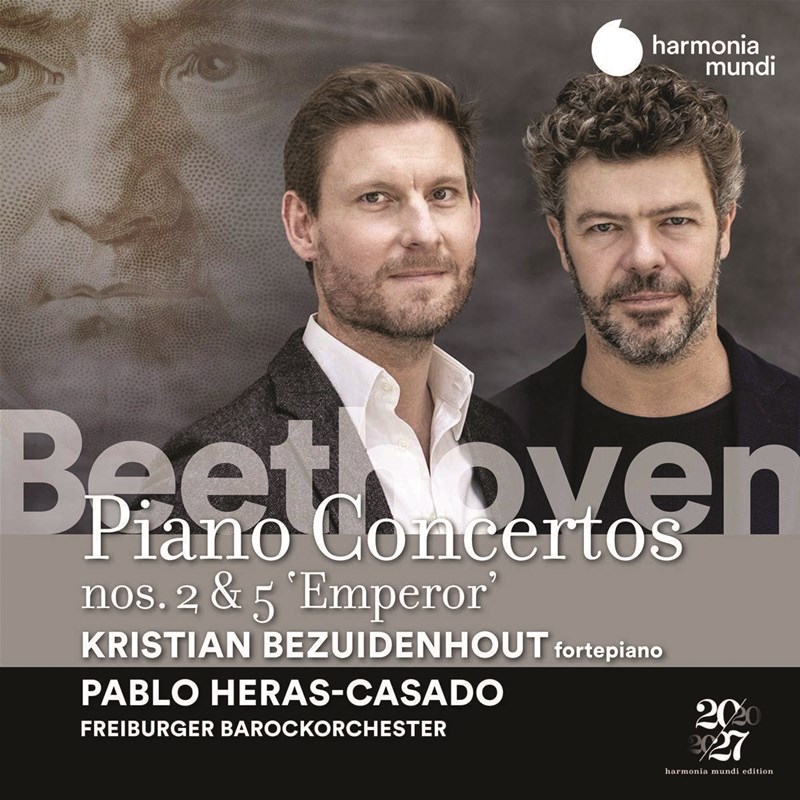 Patrick Rucker
Beethoven Piano Concertos No 2 & 5
Kristian Bezuidenhout fp Freiburg Baroque Orchestra / Pablo Heras-Casado
Harmonia Mundi 
Among my lasting favourites from all this year's Beethoven recordings are these fresh, bold, completely original and stunningly beautiful concertos by Kristian Bezuidenhout with the Freiburg Baroque Orchestra under Pablo Heras-Casado. Conscious consideration of every detail in these brilliant scores yields performances of sumptuous grandeur and complete abandonment to the spirit of the music.
★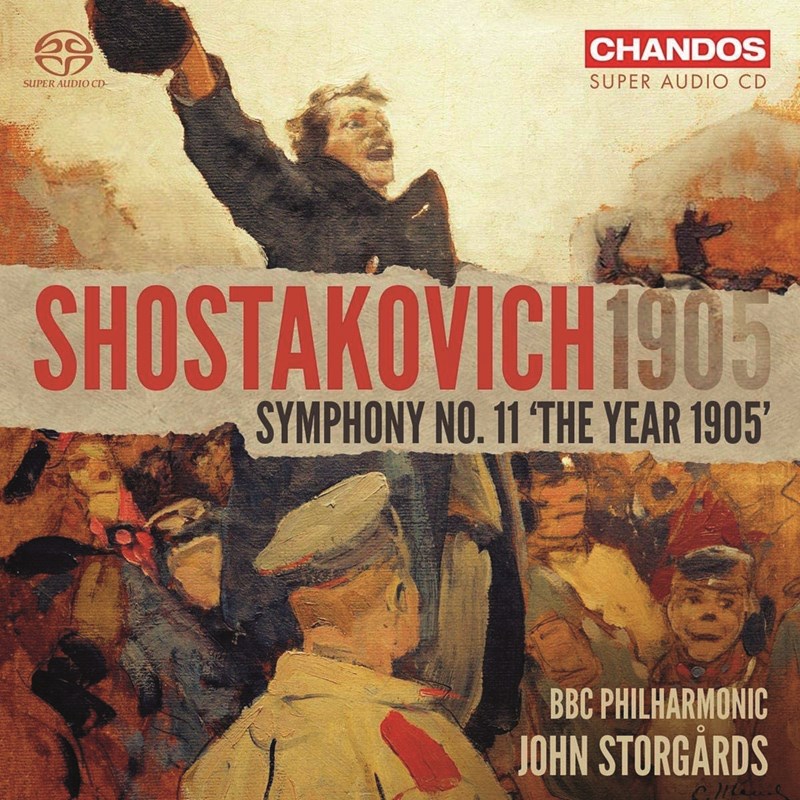 Edward Seckerson
Shostakovich Symphony No 11, 'The Year 1905'
BBC Philharmonic / John Storgårds
Chandos 
A resounding and searching account of perhaps my favourite Shostakovich symphony where drama and sonic spectacle are so movingly underpinned by the wordless revolutionary songs at its heart and soul. The reader feedback I have received on this release is testament to its perennial power and that of the performance.
★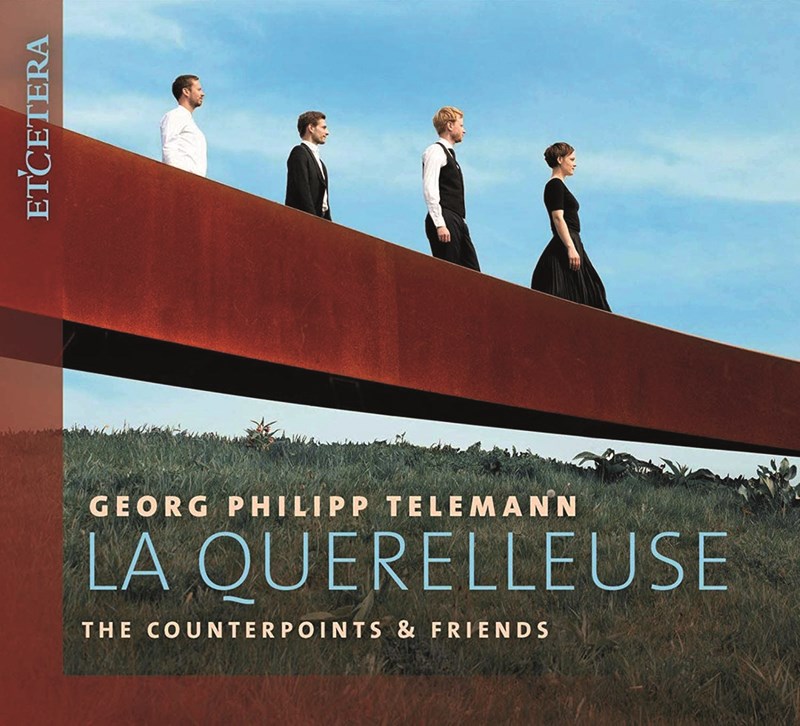 Mark Seow
Telemann La Querelleuse
The Counterpoints & Friends
Etcetera 
Fresh and joyful playing from The Counterpoints. Solo and chamber music by Telemann are performed with rare rhetorical refinement yet gentle, unostentatious flair. Their communication is speckled in spontaneity and generous in colours, steeped in musical maturity all the while with Peter-Pan lightness and curiosity. Utter loveliness.
★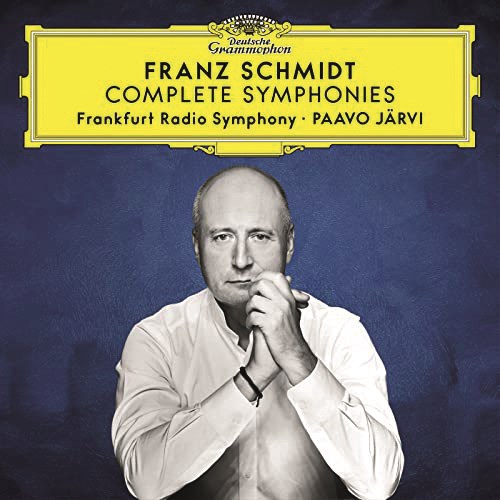 Hugo Shirley
Schmidt Complete Symphonies
Frankfurt Radio Symphony Orchestra / Paavo Järvi
DG
Of all this year's releases, the one I've been returning to most often is Paavo Järvi's superb survey of Franz Schmidt's four symphonies. It's difficult to imagine a more persuasive case being made for these fine, serious works than this set of handsome and intelligent – and, above all, moving – live performances from Frankfurt.
★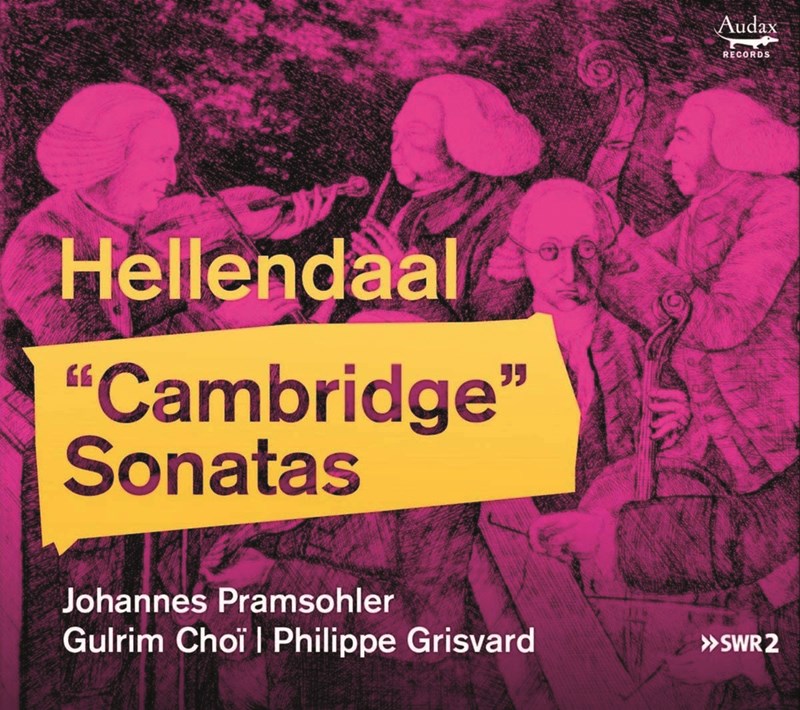 Pwyll ap Siôn
Hellendaal 'Cambridge Sonatas'
Johannes Pramsohler vn Gulrim Choï vc Philippe Grisvard hpd
Audax
Interviewing Johannes Pramsohler about Diderot Ensemble's 'Berlin Album' back in December 2019 opened my eyes and ears to the rich treasure-trove of lesser-known Baroque music that's out there. The 'Berlin Album' is an absolute cracker, but also worth checking out is this set of six 'Cambridge Sonatas' by Pieter Hellendaal. As Charlotte Gardner noted in her review, a superlative recording in every respect.
★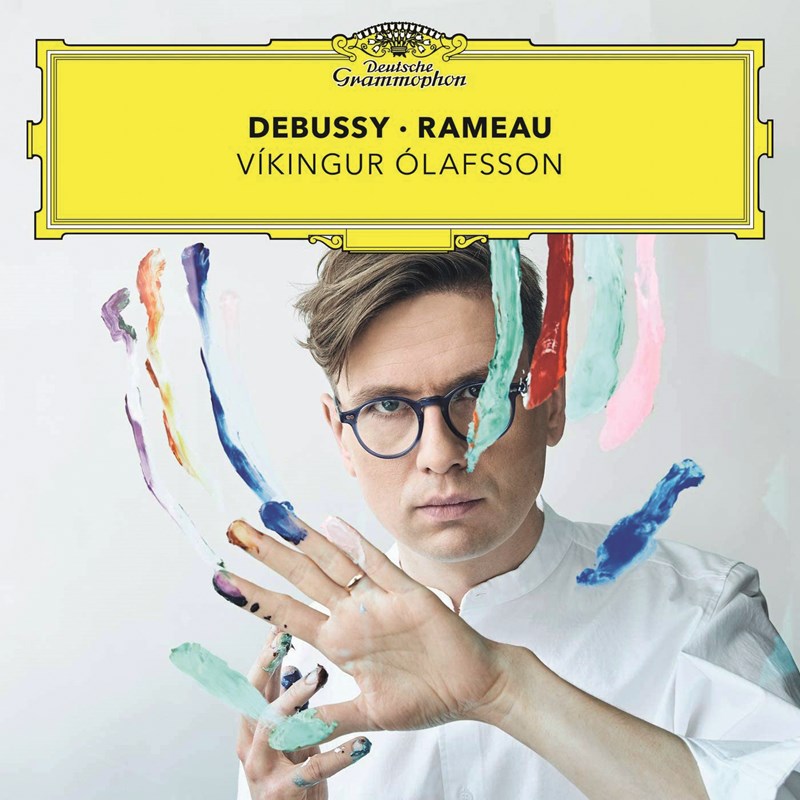 Harriet Smith
'Debussy / Rameau'
Víkingur Ólafsson pf
DG
This album featuring two great Frenchmen is a perfect marriage of programming and execution – yet another winner from the Gramophone Award-winning Icelandic pianist Víkingur Ólafsson. To the music of Rameau he brings brilliance and grace, while his Debussy interpretations are lit by myriad shadings and the subtlest of colourings. Plus, as a bonus, we get Ólafsson's inspired arrangement of music from Rameau's last opera Les Boréades.
★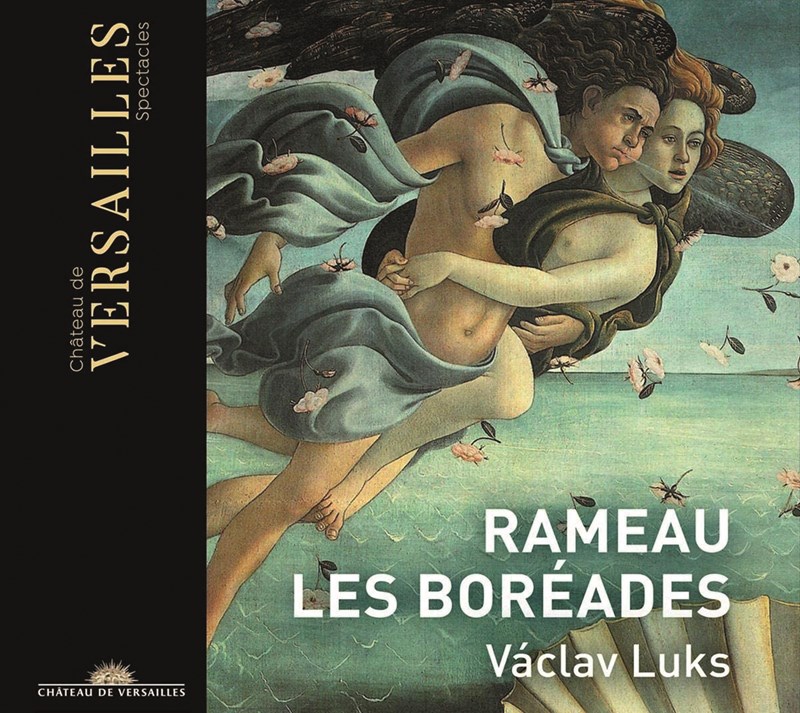 David Patrick Stearns
Rameau Les Boréades
Sols; Collegium 1704 / Václav Luks
Château de Versailles
Is Les Boréades theatre of the mind or theatre of the stage? Collegium 1704 most explores the mind of the aging Rameau, who didn't create any titanic characters in his final opera but pushed harmonic and orchestration boundaries further than before – underscored by crackling rhythms and arresting colours in this recording. Singers are good to excellent (especially Benedikt Kristjánsson as Calisis), even if, perhaps, the malevolent windy underworld of Act Five is shortchanged.
★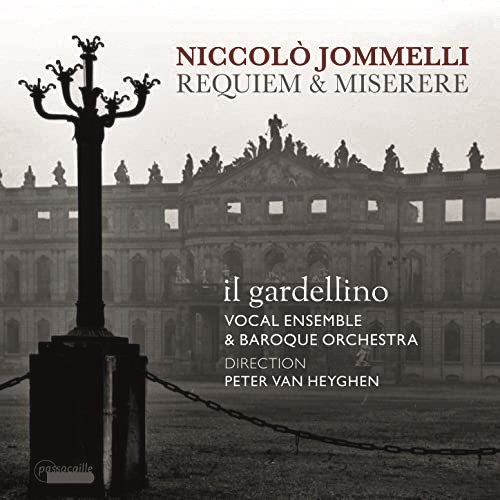 David Threasher
Jommelli Missa pro defunctis. Miserere
Il Gardellino / Peter Van Heyghen
Passacaille
Jommelli's Requiem was important and influential in its day but is virtually forgotten now. Fortunately, two groups remembered this really rather touching piece this year, and I hope I'm forgiven for marginally preferring Il Gardellino's austerity over the more operatic Ghislieri ensembles (Arcana, A/20).
★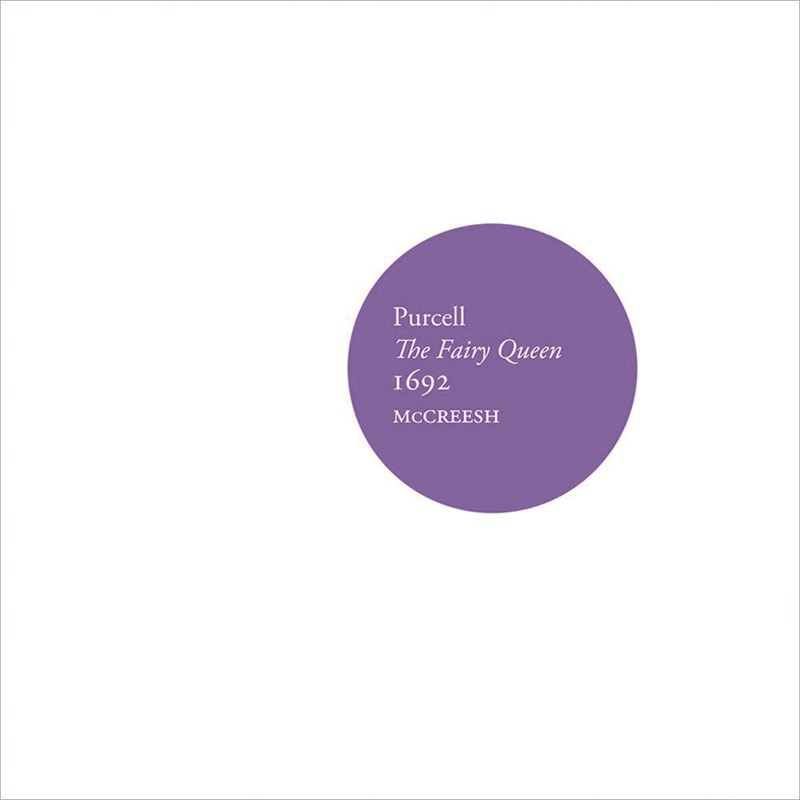 David Vickers
Purcell The Fairy Queen
Gabrieli Consort & Players / Paul McCreesh
Signum
A bumper harvest of Baroque music in 2020 yielded exceptional interpretations of Stradella, Charpentier, Vivaldi, Rameau, Bach and Handel (alas, Monteverdi and Schütz were self-isolating), but nothing fired my enthusiasm more than the Gabrieli Consort & Players' reappraisal of Purcell's The Fairy Queen – a blissful marriage of musicological inquisitiveness and artistic creativity.
★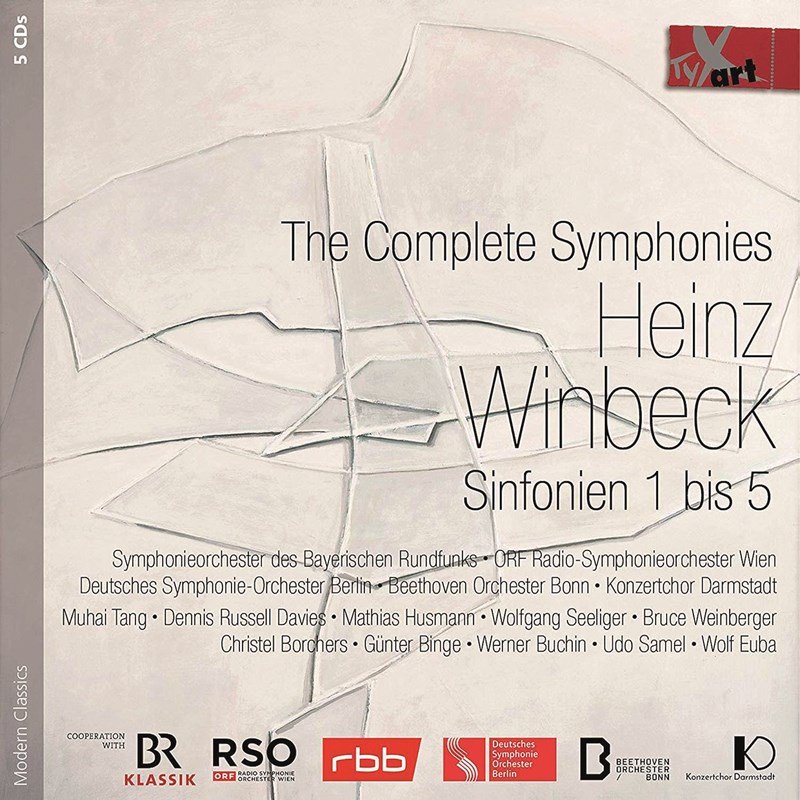 Richard Whitehouse
Winbeck The Complete Symphonies
Various orchestra and conductors
TYXArt 
He may have stayed under the radar outside of his native Germany, but Heinz Winbeck (1946-2019) late on emerged as a symphonist with few equals for ambition and impact; qualities to the fore in this indispensable set of his five symphonies which is more than ever needed at the present time.
★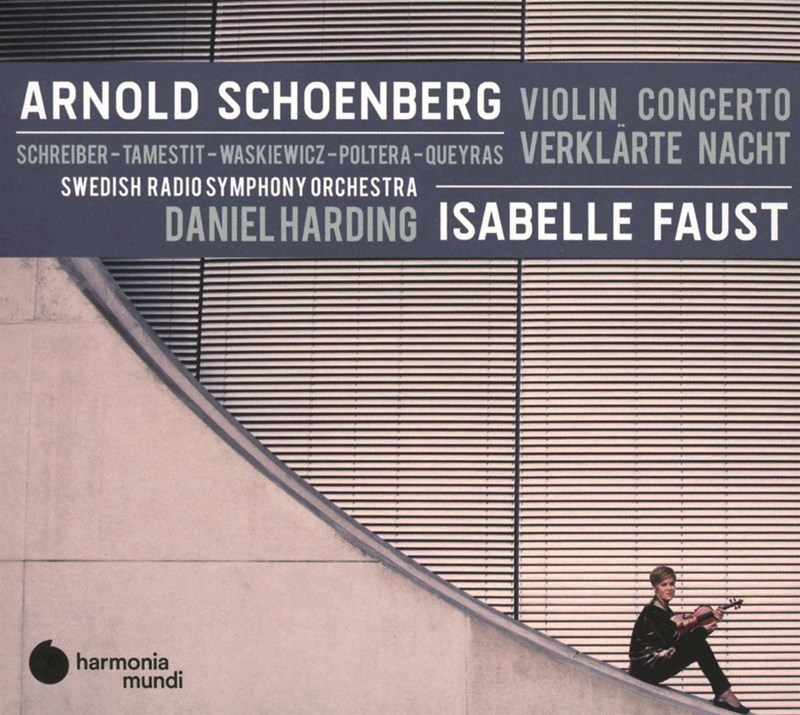 Arnold Whittall
Schoenberg Violin Concerto. Verklärte Nacht
Isabelle Faust vn Sols; Swedish RSO / Daniel Harding
Harmonia Mundi 
As Schoenberg's 'defiant response to a period of exceptional stress and strain', his Violin Concerto isn't exactly a soothing antidote to a fraught year. This recording, like that of Verklärte Nacht, is forceful yet inspiring, both works turbulent but ultimately affirmative – easily the best versions of both available at the moment.
★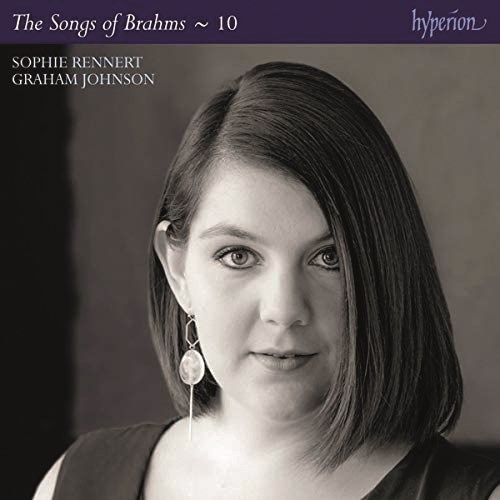 Richard Wigmore
Brahms Lieder
Sophie Rennert mez Graham Johnson pf
Hyperion
Brahms, who loved the mezzo-soprano voice, would surely have relished the pure, glowing tones of the young Sophie Rennert. Partnered by the ever-discerning Graham Johnson, Rennert vividly characterises Brahms's mother-daughter dialogues, catches the heightened passions of the Zigeunerlieder and sings the viola songs with musing inwardness. A superb finale to another revelatory Hyperion song edition.
★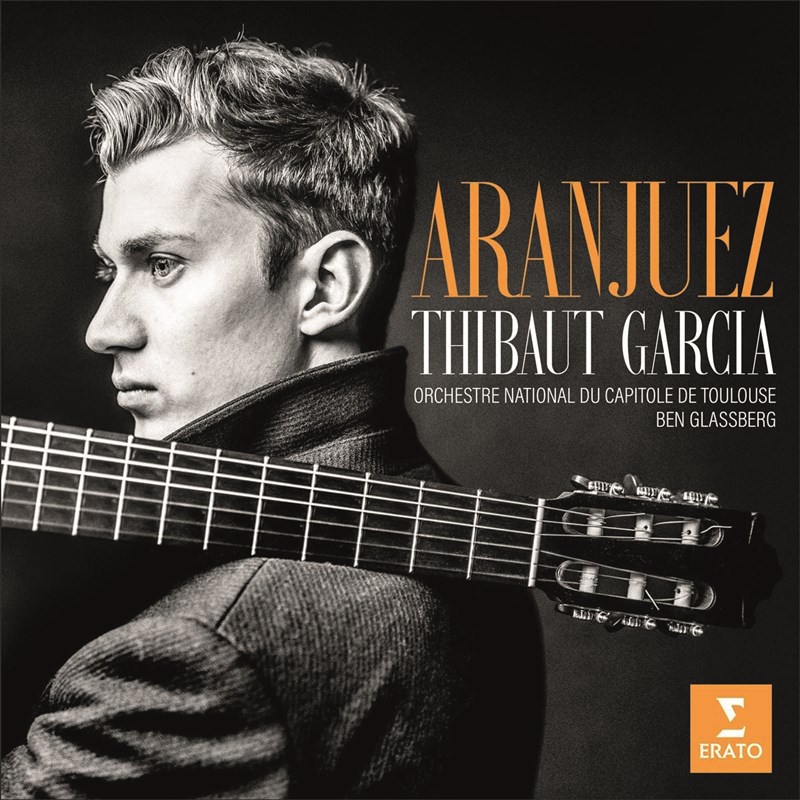 William Yeoman
Rodrigo Concierto de Aranjuez, etc
Thibaut Garcia gtr Orchestre National du Capitole de Toulouse / Ben Glassberg
Erato 
Such is the Concierto de Aranjuez's near-universal appeal and number of diverse interpretations that I thought I'd heard it all. What else was there to say? Quite a lot, it seems, as the talented young guitarist Thibaut Garcia demonstrates here. Rarely has this old warhorse sounded like the dancing stallion it is.