Editor's Choice: February 2023 | The best new classical recordings
Friday, January 27, 2023
Poulenc from Véronique Gens, Anne Queffélec's Beethoven sonatas, and Patricia Kopatchinskaja and Fazıl Say play Bartók, Brahms and Janáček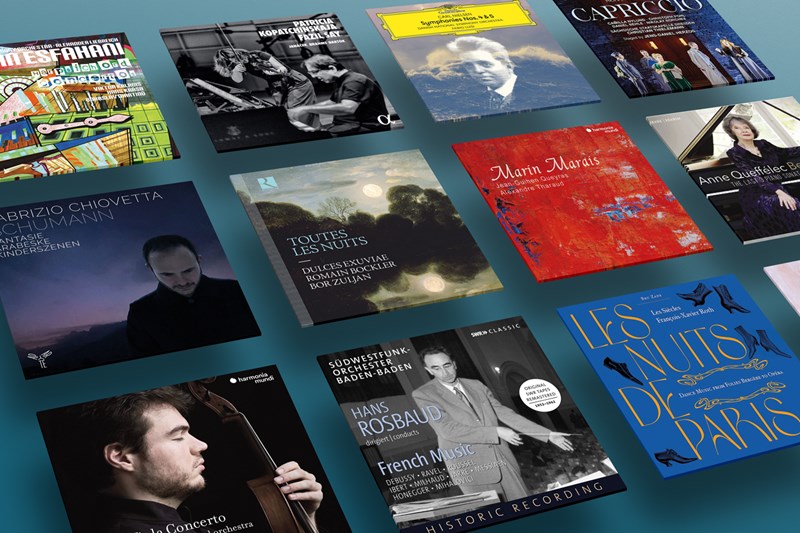 In every issue of Gramophone, Editor Martin Cullingford chooses 12 albums (10 new releases, plus one DVD/blu-ray and one archive recommendation) as his Editor's Choice. Below, you will find the albums selected as Editor's Choice in the February 2023 issue, beginning with the Recording of the Month. 
We've included links to the album reviews in Gramophone's Reviews Database, a digital archive of all of our reviews from 1983 to today. To find out more about subscribing to Gramophone and the Reviews Database, please visit: magsubscriptions.com
Recording of the month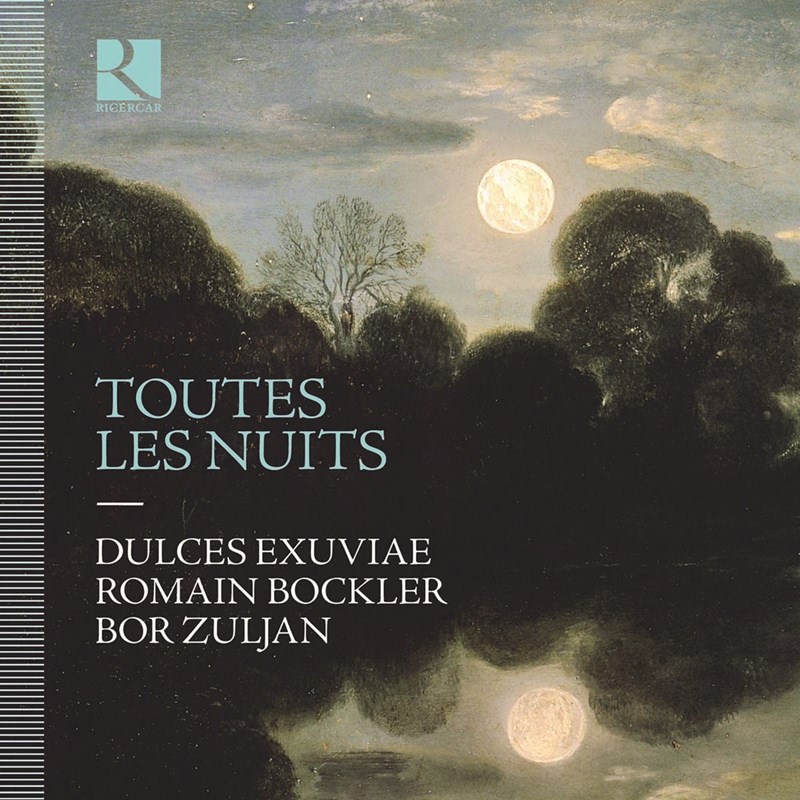 'Toutes les nuits'
Dulces Exuviae Ricercar 
This is a beautiful album, programmed with great care, deeply atmospheric, and performed with a moving and sensitive emotional depth by baritone Romain Bockler and lutenist Bor Zuljan.
---

Elgar Viola (Cello) Concerto Bloch Suite
Timothy Ridout va BBC Symphony Orchestra / Martyn Brabbins Harmonia Mundi 
Both works here draw out superb and intuitive performances from viola player Timothy Ridout and orchestral colleagues.
---

Kalabis. Krása. Martinů Harpsichord Concertos
Mahan Esfahani hpd Prague Radio Symphony Orchestra / Alexander Liebreich Hyperion 
Another triumph from the ever-exploratory and brilliantly virtuosic Mahan Esfahani. 
---

Nielsen
 

Symphonies Nos 4 & 5

 

Danish National Symphony Orchestra / Fabio Luisi DG 

This is truly thrilling Nielsen playing – equally so in Nos 1 and 3, also reviewed this issue – from a conductor, Fabio Luisi, and ensemble who clearly adore this music.
---

'Les nuits de Paris'
Les Siècles / François‑Xavier Roth Bru Zane 
Settle down for a delightful journey of discovery through lesser-known French dance music, from the ever-impeccable musical forces of François‑Xavier Roth and his period-instrument Les Siècles.
---

Bartók. Brahms. Janáček Violin Sonatas
Patricia Kopatchinskaja vn Fazıl Say pf Alpha 
Here is music-making every bit as striking and individual and as we'd expect from such probing artists as Patricia Kopatchinskaja and Fazıl Say. 
---

Marais Pièces de viole
Jean-Guihen Queyras vc Alexandre Tharaud pf Harmonia Mundi 
Marais on cello and modern piano might be unexpected, but in the hands of Jean-Guihen Queyras and Alexandre Tharaud the experience proves to be compellingly beautiful. 
---

Beethoven Piano Sonatas Nos 30‑32
Anne Queffélec pf Mirare 
Drawing on decades of wisdom, Anne Queffélec offers us an album of Beethoven's last three piano sonatas rich in imaginative personality and spiritual depth, and reflecting a clear joy in this timeless music. 
---

Schumann Piano Works
Fabrizio Chiovetta pf Aparté 
'Strikingly original and yet perfectly idiomatic', writes Patrick Rucker in praise of this splendid recital of well-known Schumann works by Fabrizio Chiovetta, lyricism and virtuosity in equal balance. 
---

Poulenc La voix humaine
Véronique Gens sop Orchestre National de Lille / Alexandre Bloch Alpha 
This is a really extraordinary performance of Poulenc's devastating solo opera, Véronique Gens bringing both musical and dramatic perfection to the role.
---
DVD/blu-ray

R Strauss Capriccio
Sols; Staatskapelle Dresden / Christian Thielemann Arthaus Musik 
A cast led by Camilla Nylund makes for 'the leading recommendation for a modern film of this opera', writes Hugo Shirley. 
---
Reissue/archive

French Orchestral Works
Hans Rosbaud SWR Classic 
A stunning four-disc set of French music – from composers including Ibert, Milhaud, Roussel, Ravel and others – makes for a hugely valuable addition to German conductor Hans Rosbaud's discography.