Editor's Choice: January 2023 | The best new classical recordings
Tuesday, January 3, 2023
The Editor's pick of the albums reviewed in the January 2023 issue, featuring new releases from Javier Camarena, Roderick Williams and the Berlin Philharmonic Orchestra

In every issue of Gramophone, Editor Martin Cullingford chooses 12 albums (10 new releases, plus one DVD/blu-ray and one archive recommendation) as his Editor's Choice. Below, you will find the albums selected as Editor's Choice in the January 2023 issue, beginning with the Recording of the Month. 
We've included links to the album reviews in Gramophone's Reviews Database, a digital archive of all of our reviews from 1983 to today. To find out more about subscribing to Gramophone and the Reviews Database, please visit: magsubscriptions.com
Recording of the Month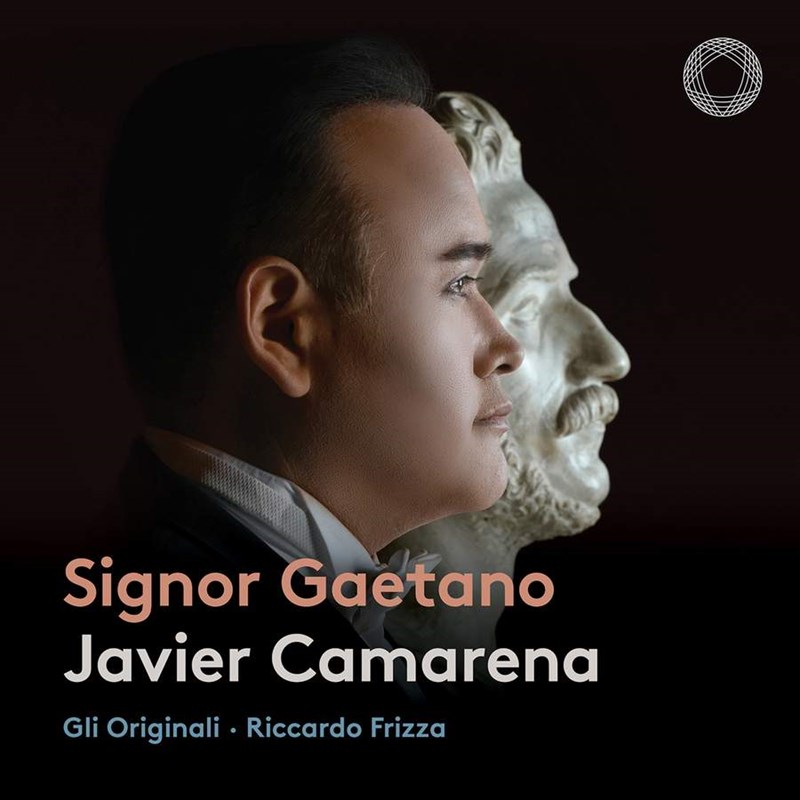 Donizetti 'Signor Gaetano'
Javier Camarena ten Coro Donizetti Opera; Gli Originali / Riccardo Frizza
Pentatone 
Mexican tenor Javier Camarena offers a personal and musically thrilling tribute to Donizetti. A singer on top form, in repertoire he has a clear affection for and affinity with – a splendid album.
---

Beethoven Five Piano Concertos
Haochen Zhang pf Philadelphia Orchestra / Nathalie Stutzmann
BIS 
Van Cliburn Gold Medal winner and Avery Fisher Prize recipient, Haochen Zhang now adds a hugely impressive Beethoven concerto set to his list of achievments.
---

Langgaard Symphony No 1
Berlin Philharmonic Orchestra / Sakari Oramo 
Dacapo 
The Berlin Philharmonic premiered this work – Langgaard's First Symphony – back in 1913; under Oramo, they bring immense understanding and instinct to it today.  
---

Guðmundsson Windbells
Reykjavík Chamber Orchestra 
Sono Luminus 
Crystalline, clarity of texture – Andrew Mellor's well-chosen words perfectly capture what makes Icelandic composer Hugi Gumundsson's music so fascinating, and so worth hearing. 
---

Martinů Two Cello Sonatas
Johannes Moser vc Andrei Korobeinikov pf
Pentatone 
A perfect control of rhythm allows for beautifully expressive playing – Johannes Moser and Andrei Korobeinikov offer a wonderful set of Martin≤'s cello sonatas. 
---

Rzewski

 

The People United Will Never Be Defeated!
Vadym Kholodenko pf
Quartz 
Another Rzewski cycle to add to recent acclaimed recordings, but one every bit as personally thought-through as the composer might have hoped. Vadym Kholodenko is on fine form.
---

Handel 'Eternal Heaven'
Lea Desandre sop Iestyn Davies counterten Jupiter / Thomas Dunford lute
Erato 
A beautiful exploration of arias drawn from Handel's English oratorios, from singers and players of immense distinction.
---

Monteverdi Madrigals, Book 7
Concerto Italiano / Rinaldo Alessandrini 
Naïve 
A gorgeously performed and recorded album from an artist, Rinaldo Alessandrini, with a richly personal association with Monteverdi's madrigals, their musicality and humanity. 
---

Pascoe Secular Requiem
Truro Cathedral Choir; BBC National Orchestra of Wales / Christopher Gray 
Regent 
A powerful tribute both to Russell Pascoe's work and to Christopher Gray's leadership of Truro Cathedral's music-making. 
---

'A Shropshire Lad'
Roderick Williams bar Hallé Orchestra / Sir Mark Elder
Hallé 
A singer of extraordinarily communicative skill, as composer Roderick Williams has wonderfully orchestrated these much-loved works with care and understanding. 
---
DVD/blu-ray

Cilea Adriana Lecouvreur
Sols; Chorus and Orchestra of the Maggio Musicale, Florence / Daniel Harding 
Naxos 
An intriguing and engaging directorial take on Cilea's opera, with Daniel Harding leading the music-making excellently. 
---
Reissue/archive

Haydn. Schubert String Quartets
Musical Art Quartet 
Biddulph 
A historic ensemble caught at a period of particular beauty, Rob Cowan is entranced by the Musical Art Quartet's inner glow in this outstanding Biddulph set. 
---
Read the reviews of all of these albums – and many more – in the January 2023 issue of Gramophone. Never miss an issue of the world's leading classical music magazine – subscribe to Gramophone today