Florence Price: Out of the shadows
Andrew Farach-Colton
Tuesday, January 18, 2022
Thanks to a number of artists championing her work, the pioneering African American composer Florence Price is finally achieving the recognition she deserves, writes Andrew Farach-Colton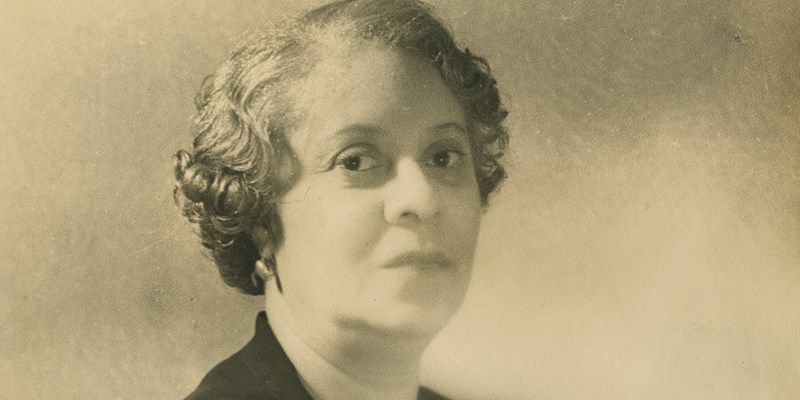 Florence Price (photo: University of Arkansas Libraries)


Until recently, Florence Price was remembered primarily, if at all, as a historical footnote for being the first woman composer of African descent to have her symphony played by a major American orchestra. That was in 1933, when Frederick Stock conducted the Chicago Symphony Orchestra in the premiere of her First Symphony – although, it should be added, not as part of the orchestra's regular season but at a special concert entitled 'The Negro in Music', presented as part of the Chicago World's Fair (also known as the Century of Progress Exposition). In a very real sense, then, Price is a symbolic figure, and the symbolism has deep significance, not least as her story is yet another crucial reminder of black women's struggle to have their voices heard.
Born in Little Rock, Arkansas in 1887, Florence Beatrice Smith's father was a successful dentist who later in life wrote a novel, her mother was a fine singer and pianist – a prominent family in the city's black community. Florence's musical gifts were apparent from an early age, and she was sent to the New England Conservatory where she was a star student in organ and piano pedagogy, as well as in the private composition lessons she took with George Chadwick, the school's director. After graduation, she returned to teach in Little Rock, and in 1912 she married Thomas J Price, an up-and-coming lawyer. Increasingly violent racism and the enactment of Jim Crow laws eventually forced the couple and their young children to join 'the Great Migration' of blacks fleeing the South, and they eventually settled in Chicago where, with her exceptional abilities as a composer, pianist and choral conductor, Florence became an integral part of Chicago's Black Renaissance creative movement.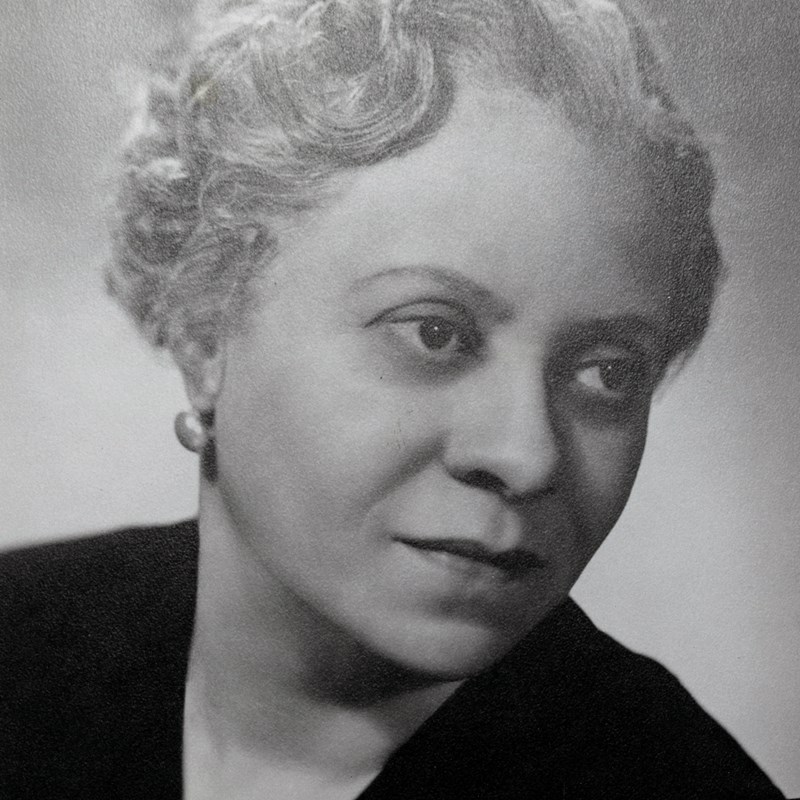 Price possessed warmth and generosity, qualities that are also evident in her music (photo: Eileen Southern Collection)


The risk of becoming a symbol, however, is that it can all too easily lead to a pat, superficial assessment, and Price deserves far better than that. This is particularly pertinent at the moment, when it seems the entire classical music industry is rushing to respond to the 'Me Too' and 'Black Lives Matters' movements. The sudden groundswell of interest in her work is most welcome for being long overdue, but it's imperative that we delve more deeply to discover not just who she was but what she represented.
Perhaps the appropriate place to start is with her footnoted Symphony No 1 in E minor. It was written, along with a Piano Sonata (also in E minor), as an entry to the 1932 Rodman Wanamaker Contest, a competition for black composers, and both works were awarded first prize in their categories (and a total of $750 – more than $15,000 in today's currency). In her magisterial biography, The Heart of a Woman, the late Price scholar Rae Linda Brown writes that it was Price winning the Wanamaker Award that induced Frederick Stock to take a look at her First Symphony and decide to programme it for the Century of Progress Exposition, where he served as musical advisor.
New research suggests a different story, however, as Dr Samantha Ege of Lincoln College, University of Oxford, tells me. 'There's this idea that this all-white, all-male orchestra just sort of magically took an interest in Price's music, but actually it was Maude Roberts George working behind the scenes, supporting Price in getting the score finished and making sure the world could hear it. That's the story that needs to be told.' Price and George were part of a robust network of black women, Ege explains. 'These were middle- to upper-class black Americans coming from a very educated background. A lot of them had conservatory training, and the husbands of these women tended to be lawyers or judges or owned printing presses, and so these women were able to have their activities supported.' George, who herself trained as a singer, was also an influential music critic for The Chicago Defender, a nationally distributed African American newspaper, and proved to be an extremely effective arts administrator. 'George was amazing at networking, at bringing people together, and she was a real force in this musical community from the late 1920s through the 1930s.' In fact, Ege says, the Chicago Symphony premiere came about because George personally underwrote the cost of the performance.


'Price is very comfortable drawing from musical soundscapes from outside the orchestral realm' – Professor Doug Shadle

There are revelations when it comes to the score itself, too. A cursory hearing, for example, might suggest Dvořák's New World Symphony as Price's primary model, just as the Czech composer's work had been the model for her teacher Chadwick. 'It's very easy to credit Dvořák, and draw this direct line between him and the black composers of the 1930s,' Ege says, 'but if we consider their musical education, cultural environment and the various influences they would have been drawing upon, it's not so direct a trajectory.'
The professor Douglas Shadle believes that Samuel Coleridge-Taylor was a powerful influence. Shadle – a Little Rock native who now teaches at Vanderbilt University in Nashville, and is collaborating with Ege on a new biography of Price for Oxford University Press's Master Musicians Series – says, 'Coleridge-Taylor visited the United States from Britain a couple of times around 1910 and really created a stir. His music was in the classical tradition, and both folksy and not folksy. His impact really shook the black intelligentsia of the time.'
Ege concurs, adding that black composers like Florence Price and her contemporaries would have also been aware of groups like the Fisk Jubilee Singers who toured the country beginning in the late 19th century and made the negro spiritual a concert art form. 'This is something Dvořák had nothing to do with, and that's so important for understanding Price's compositional voice. It was such a transformative moment when this plantation music, music that was so denigrated because of its origins, asserted itself in the concert hall. And so that's also a history she's drawing upon.'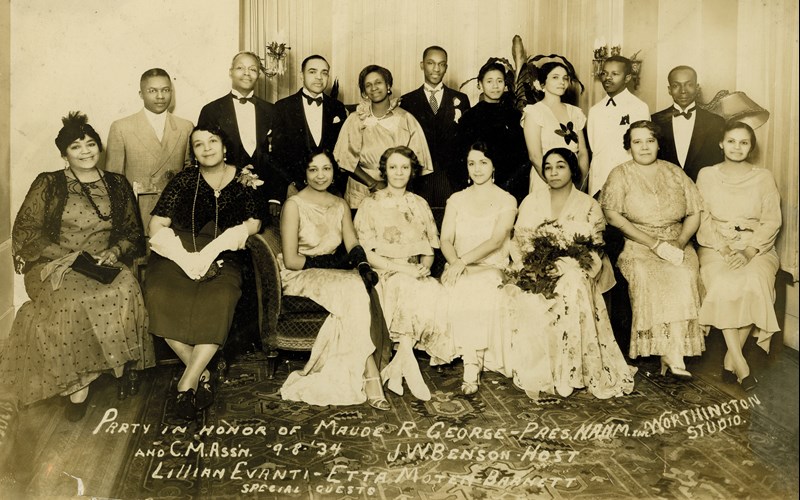 A party held in 1934 in honour of Maude Roberts George (front row, third from right); George was instrumental in raising awareness of the music of Price (fourth from left) (photo: University of Arkansas Library)


To my ears, at least, there's nothing in the symphonic repertoire like the Symphony's slow movement, where call-and-response phrases intoned in the brass are accompanied by the soberly ceremonial accompaniment of African drums. For Yannick Nézet-Séguin, whose sumptuous new DG recording of the First and Third Symphonies with the Philadelphia Orchestra has just been released, the brass writing has a similar effect to Bruckner's. 'It's not just that the brass evokes the sound of the organ but that Bruckner openly incorporated religious music into his symphonic works. And that's what Price does – I wouldn't necessarily call it religious, but [it's] the part of African American culture that's related to the church [that Price] embraces … while playing within the codes of the traditional European symphony.'
Shadle is of a similar mind. 'Yes, that call-and-response has an organ-like quality from church,' says Shadle, 'but at the same time it's also a standard brass chorale; you can hear it both ways, if not more. Look, one of the greatest challenges of writing a symphony in the mid-20th century was deciding your relationship to tradition versus how innovative you were going to be. That's the challenge from Beethoven's Eroica forward, really. Price is doing two things here that stand out for me. One is that she's thinking of conventional symphonic form as a malleable canvas; she's not hidebound to form of any kind, depending on what the piece is. The other is that she's very comfortable drawing from musical soundscapes from outside the orchestral realm and thinking about how to put them in orchestral terms, like the brass and drums in the second movement and the slide whistle (although I think the Philadelphia Orchestra use a train whistle on their new recording) in the third-movement 'Juba Dance'. She's transforming the orchestral palette, and I think that's a terrific way to think about her music, and one that gets us away from, "Oh, she's using the English horn and Dvořák also used the English horn," which is a pretty obvious connection that doesn't speak to what she's trying to get at more broadly.'
With these thoughts in mind, one can see how the conservative surface of the First Symphony can be illusory, and that Price's use of material from a distinctly African American soundscape is in fact strikingly bold. Nézet-Séguin says it's a question of self-confidence. 'Florence Price is able to say what she wants to say, and she does so with a very personal voice.' He notes how, in all three of the surviving symphonies (the Second is currently lost), the first two movements are considerably longer than the third and fourth. 'This is genius. It makes the form of the symphonies really attractive and kind of perfect in terms of the proportions. And she had that confidence right from the start.'


'She's a black woman in Jim Crow America, and she's not supposed to belong – and yet, she does'
– Dr Samantha Ege

Of course, in Price's day, such confidence was almost certainly overlooked as it wasn't an expected or even desired trait in a woman. Ege, who is English and black, says she's very much aware that the model of an American symphonist is an Anglo American male. 'There was the belief that women and people of African descent were not intelligent enough to compose in large forms. As a woman of African descent, how does Price fit in as an American symphonist when she doesn't fit that model at all? One of the things I'm looking at in my research is how she navigates that. I don't think it's necessarily that she's trying to prove she fits in, but rather she's suggesting that there's a counter-narrative to this story of American music.
'It's easy to forget that she's a contemporary of George Gershwin because the standard narrative seems to gloss over any composers of African descent. In fact, Gershwin attended the premiere of Price's Symphony No 1, so she's not an outlier, she's not an anomaly. So how do we tell this story, recognising on the one hand that there's this dissonance because she's been neglected in this historiography, but on the other that she's very much a part of the American symphonic scene? She's a black woman in Jim Crow America, and she's not supposed to belong – and yet, she does.'
Ege adds that it's also important to bear in mind that both the E minor Piano Sonata and the First Symphony were written expressly for the Wanamaker Competition. 'What I feel with these two works is, yes, she's expressing herself as a composer, but she's also being savvy and showing that she's mastered these forms, and that may be why they adhere to more of our expectations of what a sonata and a symphony should be.' Certainly there seems to be quite a large stylistic leap from the First to the Third Symphony (composed in 1938 and revised in 1940), which boasts a similar structural integrity yet feels markedly more mercurial in tone, harmony and texture. Price's own description of the work is telling: 'It is intended to be Negroid in character and expression. In it no attempt, however, has been made to project Negro music solely in the traditional manner. None of the themes are adaptations or derivations of folk songs.' Rather, she wrote, the intention was 'a not too deliberate attempt to picture a cross-section of present-day Negro life and thought with its heritage of that which is past, paralleled or influenced by concepts of the present day'.


'I'm learning her Piano Sonata and then there's the Piano Quintet … Everything is fascinating and beautiful'
– Yannick Nézet-Séguin

In the Third and Fourth Symphonies, I hear Price looking more inward, and I ask Shadle if, despite her deep engagement in her musical network, she might have been more insular when it came to composition, particularly from the late 1930s onward. It seems that as a pianist she played her own music almost exclusively, and went so far as to create her own teaching method for her piano students rather than rely on an existing one. 'It's a good question,' Shadle says. 'I think there's corroborating evidence that she did want her piano performances to be all-Price programmes, and this might say something about how she thinks of herself as a composer, and how she's trying to create her own musical world. Later in life, she does seem to move a bit towards some of the more abstract strains of modernism. So, to summarise – it's tough. She seemed to be aware of many different musical streams and took from those what she liked. Then, just like every composer, she transformed them into a voice of her own.'
Ege, who's an accomplished concert pianist as well as a historian, recently released a wide-ranging programme of Price's piano music for the Lorelt label that gives us a different yet complementary perspective of the composer's range. 'The first piece I ever heard of Price's was the Fantasie Nègre No 1, so that's the first piece on my album because I wanted to recreate for the listener that sense of wonder I had when I first heard the music. I remember the moment so vividly because it was a real invitation to listen – that's just how it felt to me – like a beckon to enter this world with her. There was something so familiar because, as a pianist, I was familiar with the repertoire, so I could hear some Brahms, some Liszt, some Chopin, but I could hear something completely different as well – and I think it's the way she treats African folk song with such respect and sensitivity, and we don't always hear it treated that way. Sometimes it's almost infantilised or even parodied, or there's something missing because there isn't that investment in what this music means, and she gives us that.'
Price wrote four Fantasies Nègres, and all but the first were long presumed lost, along with a huge swathe of the composer's output, until 2009 when dozens of boxes of letters and manuscripts were discovered in a neglected house in Illinois that was once the composer's summer home. Those precious boxes are now at the University of Arkansas, and everything on Ege's recording, except that Fantasie Nègre No 1, comes from her meticulous combing through of that collection. And there's still more to discover, almost all of which hasn't been heard at least since Price's death in 1953. Chandos recently released the ravishing A minor Piano Quintet played by the Kaleidoscope Chamber Collective, for example; there's an instantly loveable G major String Quartet I've heard in performances on YouTube;
and in 2018, Er-Gene Kahng, a professor of violin at the University of Arkansas, recorded the two long-lost violin concertos for Albany Records.
Shadle says that along with the orchestral work Ethiopia's Shadow in America (due for release shortly by Naxos) and the cantata Abraham Lincoln Walks at Midnight, he's especially excited to have the Second Violin Concerto reach a wider audience. 'To my ears the Concerto is far different than the orchestral works she wrote in the 1930s, like the First Symphony, the Piano Concerto in One Movement, and the First Violin Concerto.' Alex Ross, in a 2019 article for The New Yorker, described it as 'a terse, beguiling piece' with 'an autumnal quality reminiscent of the final works of Richard Strauss'.
I hear it somewhat differently, finding a more pronounced sense of wry humour and a playfulness than in any of her other works I've encountered thus far, save perhaps the Juba dances of the three surviving symphonies. When I ask Ege if she imagines Price as having had a serious, reserved persona, she pauses for a moment. 'Yes, I think that there is an exterior seriousness to her. But one of the things I'm really enjoying in my research is getting to know her network and a sense of who she was when she was with her friends. She was active in these music societies that would hold socials and dances. Jazz musicians would come and play, and all this hints at a fun-loving side to her that isn't in the contemporary articles that were written about her. She taught piano and mentored young composers, and was so loved in her network that I can only imagine that she must have been such a warm, kind and generous person. And that joy and that spark is there in her music.'
For Shadle, the fact that Price's music offers something new yet also familiar and accessible gives it great potential staying power. 'Of course we should never get away from her race and gender identities, but we need to talk about just how good her music is, too.' Nézet-Séguin enthusiastically agrees. 'Besides the symphonies, I've conducted the Piano Concerto, and now I'm learning the Piano Sonata and then there's the Piano Quintet. Everything I know by Price I find fascinating, beautiful and absolutely worth all the attention her music is finally starting to have.'
---
This article originally appeared in the November 2021 issue of Gramophone magazine. Never miss an issue – subscribe today