Gramophone's launches a regular Spatial Audio playlist
Friday, July 30, 2021
Listen to our new playlist which features some of the new releases in Apple Music's Spatial Audio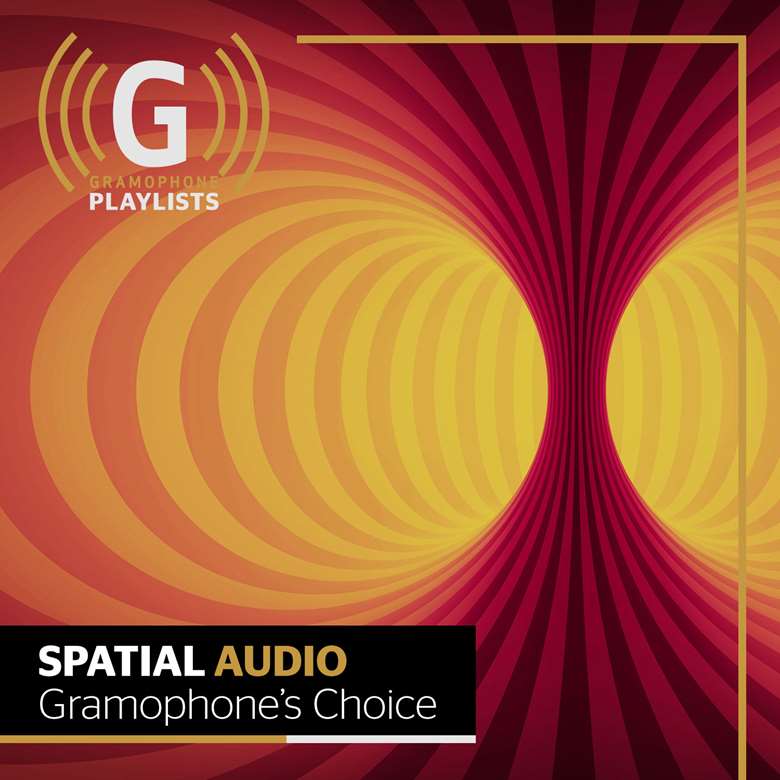 At an Apple Music briefing for the classical music press yesterday to introduce Spatial Audio, the pianist Alice Sara Ott introduced her new DG album 'Echoes of Life' (out today). She spoke of the potential the new immersive listening experience, employing Dolby Atmos, offered artists. To mark the growing catalogue of Spatial Audio releases on Apple Music, Gramophone has added a new playlist devoted to the technology which, along with its regular Listening Room (now on Episode 114), will be regularly updated and accessible via our website and on Apple Music.
The recording producer and engineer Jonathan Allen – whose recent projects include Miloš's album of guitar concertos by Joby Talbot and Howard Shore, Ksenija Sidorova's 'Piazzolla Reflections', and albums by Jess Gillam, the Kanneh-Masons (including Sheku's Elgar Cello Concerto with the LSO and Simon Rattle), Beethoven's Fidelio with Lise Davidsen and Wagner's Die Walküre (both from Covent Garden and both conducted by Antonio Pappano) recalled first encountering the fledging technology back in 2012 and how he saw its potential, one that he now creates mixes for on a regular basis. Apple Music also highlighted the fact that its entire catalogue had been 'upgraded' to lossless audio at no increased cost to the monthly subscription. (See bottom of page to start a free three-month trial.)
Andrew Everard, Gramophone's Audio Editor, gives some background on Spatial Audio and explains how to listen.
The way we stream music is changing: not only can we now get performances in lossless audio quality, it's also possible to hear them in surround sound – and all through a pair of headphones. Thanks to Apple Lossless and Apple Spatial Audio, music can now be streamed at CD quality or above and, using Dolby's Atmos surround technology, as a fully immersive experience.
So, what does lossless mean? And how do you get it? Well, provided you're using an Apple device running the latest operating systems (at the time of writing iOS 14.6 or later on iPhones and iPads, or macOS 11.4 on Apple computers) and an up-to-date version of the Music app that's bundled with them, it's just a matter of changing a few settings to make sure the app is set up to handle the new streams.
In both cases, you need to set up under Settings -> Music -> Audio quality, and make sure you've selected Lossless, which brings content in ALAC up to 48kHz/24bit instead of compressed Apple High Quality 256kbps AAC, but bear in mind that this, and the High-Resolution option also available (which will give you up to 192kHz/24bit), will use significantly more data when streaming music than the normal compressed formats.
As a benchmark, Lossless uses three times as much data as High Quality, and Hi-Res Lossless five times more again. So, if you're on a limited data package with your phone service provider, it might be worth limiting this ALAC streaming so it's only used when you're connected to Wi-Fi, and leaving your Mobile Data Streaming on AAC.
With that done, you can enjoy lossless music via your headphones, or with the iPhone or iPad connected wirelessly via Bluetooth or Apple Airplay to a hi-fi system or external speakers – but bear in mind that to experience the Hi-Res Lossless tracks you'll need to connect an external digital-to-analogue converter, using the Apple Lightning to USB Camera Adapter to provide a USB output from the portable device.
But Apple goes further with its Apple Spatial Audio streams, which use the Dolby Atmos technology first designed for '3D' surround sound from video sources. This uses 'object-based' mixing, in which elements of the sound can be 'placed' around the listener, not just in the horizontal plane – ie front, to the sides and behind – but also in the vertical, allowing height information or effects to be delivered. In surround sound systems designed for watching cinema films, that enables effects such as objects passing above the viewer, or the ambience of a jungle or whatever to wrap around the room. One early Atmos demonstration used the effect of falling rain, which was uncannily realistic!
It's worth noting that film soundtracks aren't recorded in Dolby Atmos: instead they're constructed from a number of elements, allowing these to be placed in three dimensions, as if on the inside of a ball surrounding the listener. And that's what makes it possible to take the multitrack recording files of existing music recordings, and remix them to give the immersive effect of Apple Spatial Audio.
So how do you play it? Well, it's a matter of settings again: if you're playing the music via Apple AirPod headphones, HomePod speakers or selected Beats headphone models, you just set the music app to Dolby Atmos -> Auto, and you're done. You can also play the surround through suitable Dolby Atmos soundbars, TVs or AV receivers, or the speakers in recent MacBooks or the latest iMac.
And if you don't have suitable headphones? Well, you set Dolby Atmos -> Always On, and you can get the effect with any headphones you choose, whether they're connected wirelessly to your Apple device, or even to a music system connected to it.
It's a whole new world of music listening, with streaming not just catching up with disc-based playback, but attempting to leapfrog it. And provided you're signed up for Apple Music, it's all included in the price.
You can also enjoy Gramophone's playlists exclusively on Apple Music, including The Listening Room, our frequently-updated guide to the most compelling new classical recordings in lossless audio, and now our Spatial Audio Choice playlist.
Sign up for a three-month free trial to Apple Music here. With its vast catalogue of over 75 million tracks, plus the addition of lossless audio and Spatial Audio offering an immersive audio experience from 44.1kHz/16-bit (CD quality) up to 192kHz/24-bit, it is the perfect streaming platform for anyone who loves classical music. Try it free.