Richard Strauss's Four Last Songs: a quick guide to essential recordings
Monday, May 24, 2021
Three highly recommended recordings: a modern choice, a classic and an indulgence
---
Welcome to Gramophone ...
We have been writing about classical music for our dedicated and knowledgeable readers since 1923 and we would love you to join them.
Subscribing to Gramophone is easy, you can choose how you want to enjoy each new issue (our beautifully produced printed magazine or the digital edition, or both) and also whether you would like access to our complete digital archive (stretching back to our very first issue in April 1923) and unparalleled Reviews Database, covering 50,000 albums and written by leading experts in their field.
To find the perfect subscription for you, simply visit: gramophone.co.uk/subscribe
---
The Four Last Songs marks a staging point on the long musical journey that has found composers luxuriating in the soprano voice. Strauss, more than many others, understood this most quintessentially feminine of voices and wrote with extraordinary sympathy, imagination and love for it (hardly surprising given that his wife Pauline was a soprano). The soprano voice, whose range occupies (roughly) two octaves upward from middle C, can float above a large symphony orchestra with ease, allowing for that long-breathed cantilena which forms such a central characteristic of the Four Last Songs.
Here are three outstanding recordings, and if we were permitted to recommend a fourth we would certainly mention Gundula Janowitz's with the Berlin Philharmonic and Herbert von Karajan on DG.
The Modern Choice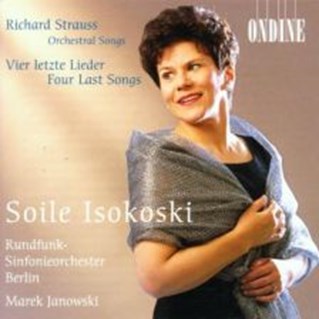 Soile Isokoski; Berlin Radio Symphony Orchestra / Marek Janowski (Ondine)
'Strauss singing doesn't come much better than this. I suspect that the composer him­self' with his love of the soprano voice' would have been enthralled by Isokoski's glorious singing...'
Read the full review in the Reviews Database
---
The Classic Choice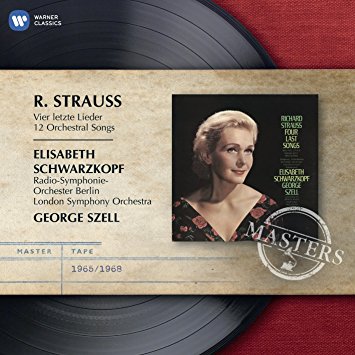 Elisabeth Schwarzkopf; Berlin Radio Symphony Orchestra / George Szell (Warner Classics)
'A heavenly record, so beautiful I find it goes against the grain to analyse… Enough to say here that I cannot imagine more honeyed playing, and the warmly reverberant acoustic adds greatly to the beauty...'
---
The Indulgent Choice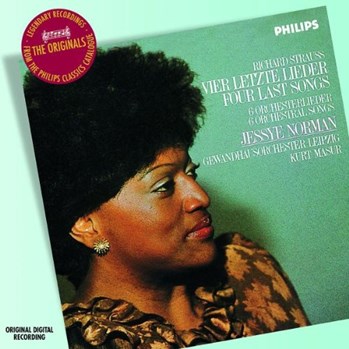 Jessye Norman; Leipzig Gewandhaus Orchestra / Kurt Masur (Philips)
'Jessye Norman has made many excellent records, but perhaps none so wholly recommendable as this one. Her generous heart, dignified manner and noble voice seem ideally suited to Strauss's valedictory utterances...'