The best recordings of Shostakovich's Symphony No 10
David Gutman
Monday, May 24, 2021
Love it or hate it, the work has attracted countless interpreters – from both the East and the West. David Gutman relishes these aural riches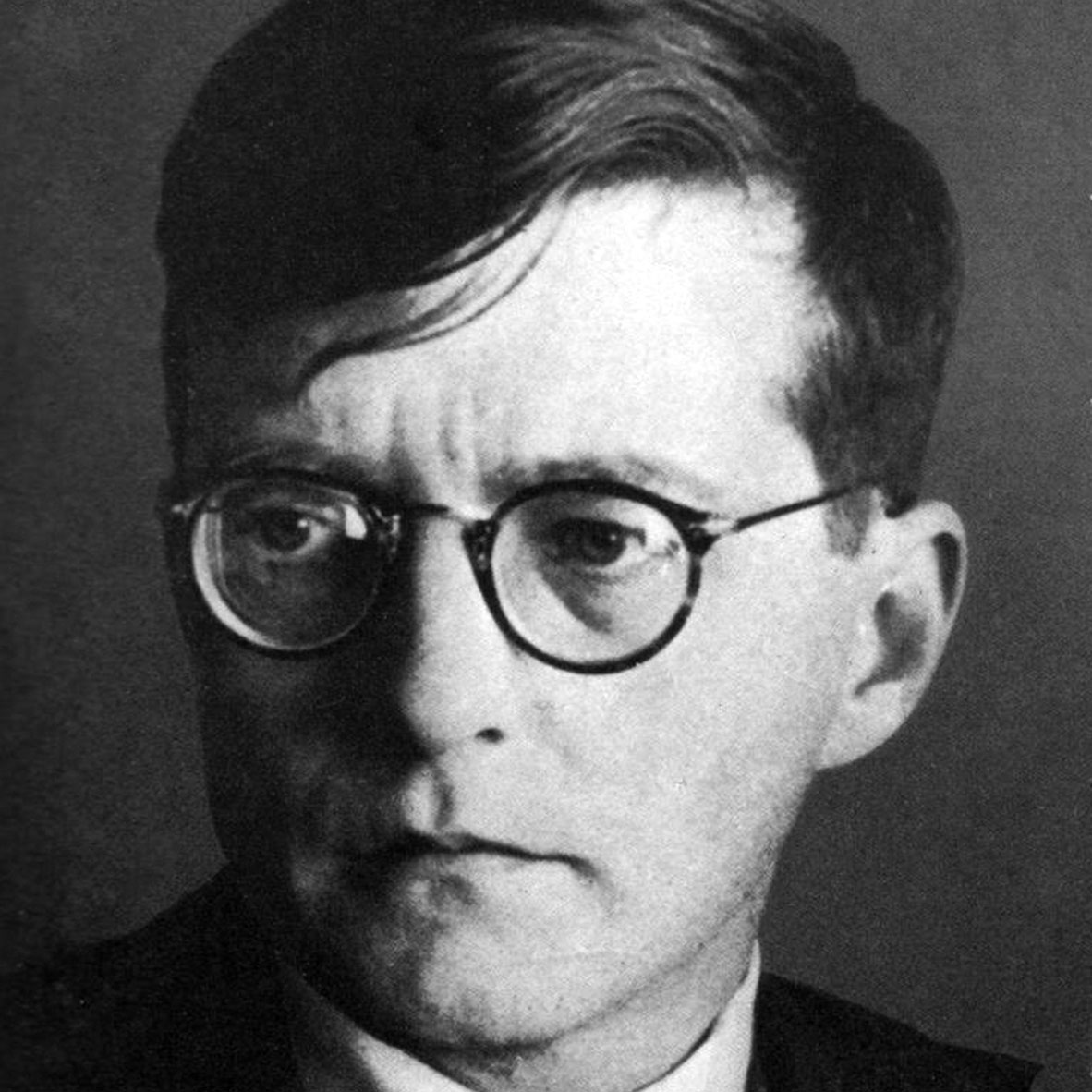 Could this be Shostakovich's greatest symphony? It was certainly one of his more immediately successful. The World's Encyclopaedia of Recorded Music: Third Supplement 1953-1955 (1957) lists recordings by Efrem Kurtz and the Philharmonia, Dimitri Mitropoulos and the New York Philharmonic, Yevgeny Mravinsky and the Leningrad Philharmonic, and Franz Konwitschny and the Leipzig Gewandhaus Orchestra (1954; Berlin Classics); there's even a pirate issue of the Mravinsky (subsequently re-released with various degrees of legitimacy) credited to the composer himself. Not everyone enthused. Reviewing a reissue of the Kurtz, Gramophone critic Trevor Harvey considered 'the first movement faceless music; the second, just fast and completely undistinguished…As a compelling symphony it doesn't impress me at all' (11/66). Today the work lies at the heart of the repertoire, and both diligent collectors used to dodging the deletions axe and aficionados of YouTube are able to trace its recording history. For instance, a typically nervy, quick-fire realisation of the four-hand piano reduction played by the composer himself with Mieczysaw Weinberg dates from February 1954 (Monopole, A/07 – nla) and can be heard on YouTube.
Shostakovich – for or against?
But what to make of the piece – or of Shostakovich himself? Not since Wagner has a composer's reception history been so bitterly contested. Creative figures as disparate as Robin Holloway and the late Pierre Boulez may have earned the right to rail against what they heard, respectively, as 'battleship-grey…factory-functional…music without inner musical necessity' (The Spectator, 2000) and 'third-pressing Mahler'. More surprising is the relish with which armchair sympathisers have torn into each other. Part of the problem is that senior Western critics long ignored Shostakovich as they did most modern music with tunes and key signatures. For some 15 years David Fanning's formal study of the Tenth remained the only English-language publication dedicated to the analysis of Shostakovich's music. Nature abhors a vacuum, and the gap was filled by the dodgy dossiers of Soviet émigrés and our own popular journalists, who often attributed to the embattled composer a 'heroic' public persona out of sync with available evidence. To assume that Shostakovich always composed either 'for' or 'against' the system is too simple when the semantic indeterminacy of music is the very essence of its freedom. There were other concerns: emotional entanglements, drink, football, family. As the opening bars of the Tenth grind inexorably forward, first evoking then transcending the drab realities of the everyday, we can dare to hope for a better, brighter future. Then again, we're not obliged to accept that notion any more than the work's myriad interpreters, whose numbers far exceed those discussed here.
So what's it all about?
We assume that the Tenth was set down in response to Stalin's death in 1953, yet pianist Tatyana Nikolayeva insisted that it was completed in 1951 and withheld during the post-1948 ideological campaign against formalism. Whatever the case and however the music is paced, it's hard to see its vast opening movement as anything other than an exercise in abstraction, a masterly demonstration of long-term build-up and decay. Here are the extended phrases defining the breath of a symphonist, as that phrase might be understood in the West. Even this is something of an illusion since the movement's perkier second subject group, introduced by the flute, is drawn from the aborted violin sonata of 1945.
The short, violent second-movement scherzo is often described as 'a musical portrait of Stalin', although the only verifiable source for this is Testimony (1979), the much-disputed Shostakovich memoir supposedly 'communicated' to Solomon Volkov. Several of the composer's acquaintances keep the handbrake on, whatever their attitude to the Stalin myth. Mstislav Rostropovich, a sceptic, and Kurt Sanderling, a believer, are both a little limp; Rudolf Barshai draws greater menace through tighter discipline. Yevgeny Mravinsky, on the other hand, had the technical mastery to break the four-minute barrier without loss of power. Which is not to say that a dictator's abuses are somehow exposed by either approach. We need to be suspicious of pseudo-political point-scoring. When a critic avers that Stalin might have enjoyed Herbert von Karajan's rendering of his 'portrait' isn't that just another kind of prejudice? In fact, Karajan's Moscow relay of 1969 (discussed below) is among the most inflammable and desperate-sounding. Mravinsky may top him but only just, and sadly the most ubiquitous transfer of his own March 3, 1976 recording is missing a bit of the first movement's opening bar.
That Mravinsky (who directed the Leningrad premiere on December 17, 1953 and a clutch of mostly live recordings) misinterpreted the horn calls of the enigmatic Allegretto as alluding to himself was confirmed by Sanderling. Their resemblance to Mahler's Das Lied von der Erde can't be accidental either, even if we now know that they encode the name of Shostakovich's ex-pupil and sometime inamorata Elmira Nazirova. Does that revelation change how we hear this warily capricious musical discourse or make it easier to bring off? Identifying Shostakovich's ciphers takes us only so far. The other key element is, of course, the composer's own DSCH motivic signature, D–E flat–C–B (D–Es–C–H in German notation). Deliberately or not, the cheerless closing texture of Myaskovsky's 13th is reprised in the movement's fade-out.
After an introduction in which pale sunlight never quite breaks through the gloom, the mood of frustrated self-assertion is swept aside as the finale escapes into the boisterous bonhomie of the football terrace, with DSCH reigning triumphant at the close. However, like Fanning, you may hear the movement as a whole in a more hysterical light. Andris Nelsons (discussed below) is unusual in allowing the music to recapture the reflective mood of the opening when the pulse slackens.
Most listeners feel that the Tenth has a double purpose: to satisfy as a universal entity while encapsulating implicit messages of personal identity and integrity. We can't be sure that the discourse is intended to carry the weight of meaning we associate with it, but no matter. Authenticity is always in the ear of the listener. One example: the 50-minute playing time specified in the printed score is exceeded by almost all the recordings considered here! Another imponderable: does this work require sandblasting Soviet brass to make its impact? I'd say no. The woodwind solos Nelsons extracts from his Boston forces are surpassingly eloquent, not doggedly idiomatic. Most engaged Western interpreters do make some attempt to Russify the sound of their ensembles, though – Karajan included.
Early recordings
Of the initial cluster of mono releases, the best technically is Karel Ančerl's, the product of studio sessions with the Czech Philharmonic in Munich's Herkulessaal. Only the (rather wonderful) halfway-house sonority of the winds and brass marks this out as the product of a bygone age. Like all its 1950s rivals, the performance moves faster than we expect today. Dimitri Mitropoulos, suppler in the first movement, loses points by rushing his fences later on; Yevgeny Mravinsky (1954) has not yet acquired the stiff-backed efficiency that blights some of his later tapings. Fleet and unfussy, An∂erl makes everything flow naturally without awkward corners, so some will judge the results less exciting. This conductor knew what it was to survive the camps (Hitler's, not Stalin's), but melodrama and self-indulgence were alien to his nature, notwithstanding the apocryphal cymbal clash with which he brings down the curtain. The mono recording is remarkably firm and true, the orchestral discipline outstanding.
Not for a decade did a worthy rival appear in the form of Herbert von Karajan's analogue stereo recording (1966), which has remained at or near the top of the pile ever since. It is weightier yet never sluggish, with a famously architectural take on what was for him, as Richard Osborne assures us, 'another great representative work of the age'. That does not preclude expressive interventions like the smoochily ascending violins towards fig 2 (from 0'56"). More characteristic is the tendency to make transitions almost imperceptible. The first indicated gear change to crochet=108 (at 2'16") is actually meant to precede the clarinet entry at fig 5 (the solo isn't exactly semplice here, either); still, it's difficult to condemn the sophistication when the aim is true and the desolate piccolos at the end of the movement are actually in tune. (Russians are more likely to treat the arrival of new material as meriting a theatrical flourish, but perhaps we shouldn't generalise: Mstislav Rostropovich sees much of the movement as cowed and inflexible.)
Karajan took this work to the Soviet Union in 1969 and a live Moscow recording survives. It takes a little longer to get going and there are some blips from the horn before the sense of occasion ceases to be an inhibiting factor, provoking instead an extra degree of intensity. We're reminded that there are human beings grappling with the score. Mariss Jansons recalls an occasion on which 'they played at 200 per cent capacity. It was unbelievable.' Yes, the sound is harsh and percussive (the microphones leave the strings to fend for themselves), but Karajan's detractors need to experience the bullish immediacy and absence of sonic plush. In both versions the ferocity of the scherzo is such that you sense even this ensemble on the verge of losing its grip. The digital remake (1981) is marginally less convincing, with some instrumental blunders the younger Karajan would no doubt have retaken. Nonetheless, he is much better at the equivocal third movement than the numerous hi-tech aspirants following in his wake. The finale goes careering over the cliff, the timpanist losing count of his DSCHs at the very end. The sound is the best of the three, the spacious-sounding analogue version having acquired a tendency to blare.
The Soviet-Russian line
On release, the main competitor to Karajan's initial issue was another 1966 recording by Evgeni Svetlanov (HMV Melodiya, 10/68 – nla), first in a line of state-sponsored Soviet-Russian tapings in more or less heavily manipulated stereo whose disappearance has left the work's discography looking curiously anaemic (in physical format). The frenetic version from Kyrill Kondrashin, the first to record all 15 symphonies, is available as a download. More deliberate in matters of pacing, Gennady Rozhdestvensky and Svetlanov himself are represented by excellent, albeit lo-fi concert relays. Svetlanov's London Prom (1968) was scheduled just hours after Soviet tanks rolled into Czechoslovakia, crushing the liberalising Prague Spring. The atmosphere is palpably tense, the piece launched amid shouts of protest. It has been suggested that the conductor went on to give the performance of his life. I'm not so sure. This is music-making in primary colours, oddly one-dimensional, fascinating though it is to revisit the brutal power and timbral specificity of an archetypally Soviet band. The shadowy third movement feels too swift, lacking inwardness. Svetlanov's party-line positivism suits the finale better: he always played its quiet opening with poetry and finesse, and certainly brings the house down thereafter.
By the time of Valery Polyansky (Chandos, 3/01) the special urgency of the Russian tradition appears to have dissipated altogether. The erratic Yuri Temirkanov, rough and raw live in the 1970s, strikes few sparks on DVD with a student orchestra at the 2009 Verbier Festival. Valery Gergiev, the most obvious wearer of the nationalist mantle, has a superior audio-visual account filmed in Paris with his own echt Russian band. While his fluttery semaphore elicits a more inspiring response than the traffic-cop antics of his senior colleague, the results seem cautious and legato alongside the incendiary, unblended stuff exported by the Communist state.
Big names…and disappointments
One of relatively few to combine incontrovertible authenticity of experience with a more reflective approach, Kurt Sanderling first encountered Shostakovich in wartime Siberia, having fled Hitler's Germany for Stalin's Utopia. They remained close until the conductor's departure for East Germany in 1960. For Sanderling, the 'Haydnesque' finale speaks of Shostakovich's 'lightness and even dance-like gaiety, as if he wanted to greet the dawn of a new [post-Stalinist] day': his music-making has rarely sounded so free of intellectual constraint as he ensures that DSCH comes through loud and clear. Further West, where many big-name maestros were still avoiding Soviet repertoire, it was bold of the young Andrew Davis to engage with this music in typically forthright fashion (Classics for Pleasure, 5/75 – nla). Whether achieved by the meticulous marking-up of score and parts or a balder literalism, a note of high seriousness was struck by Paavo Berglund and Bernard Haitink. The latter's dark-hued studio recording (1977) proved particularly influential, adding Brahmsian richness to available interpretative options, sometimes at the expense of drive. Simon Rattle, in a rare early disappointment, is almost as slow as Maxim Shostakovich, the composer's son, his dangerously discontinuous first movement more adagio than moderato. An editing fault on early copies of Rattle's LP perhaps reflected a lack of concentration. More compelling is Haitink's lately disinterred 1986 Prom. The scherzo isn't immediately together, but the remaining movements offer high-voltage organicism at tempos now considered mainstream. For once the wild applause feels justified.
Next came a boom in recordings occasioned not only by the advent of digital sonics but also by the realignment of Shostakovich's image in the West. Given that so many were made by figures previously indifferent if not actively hostile to Soviet cultural production it is not surprising that their survival rate is patchy, notwithstanding a general rise in playing standards. There's something to be said for the striking polish of Christoph von Dohnányi's Cleveland Orchestra, less for the hit-and-miss immediacy of Georg Solti's Chicagoans. A highly regarded live account from Stanisaw Skrowaczewski and the Hallé is on surer ground interpretatively if lacking the heft of its American rivals. Of more recent advocates Mark Wigglesworth, a longstanding Shostakovich devotee whose vision of the work is among the bleakest, wrings exceptional results from the BBC National Orchestra of Wales. The woodwind never chortle where they need to bite, though some hear the extremes of dynamic (partly attributable to BIS's production style) as overly theatrical.
Complementary hybrids
The most durable trend has been for mix-and-match projects in which maestros from the old Soviet bloc front more or less prestigious Western ensembles. Vladimir Ashkenazy's serviceable RPO is outshone by the RSNO for Neeme Järvi. Captured in larger-than-life, slightly distanced sonics, that sharply focused reading is convincing throughout. (Twenty years on, Paavo Järvi followed in his father's footsteps with a sleeker, shallower conception from Cincinnati). Also outstanding is Mariss Jansons in Philadelphia. Here the Soviet legacy is less apparent than the conductor's all-round skill as orchestral conjurer. His broadening of the tail end of the first movement's central climax (from fig 51), a tactic employed variously by Mravinsky, Mitropoulos, André Previn (EMI, 4/83) and others, suggests a reluctance to have the wave of tension recede as abruptly as the composer intends. More worrying is a certain lack of intensity, more apparent in his (unhelpfully) gorgeous Concertgebouw remake. Semyon Bychkov, leaner and strikingly articulate, delivers a 'symphonic' performance at odds with the speculative extramusical baggage of the accompanying booklet.
Two recent releases may be the last from conductors vocationally fast-tracked within the fading Soviet system. Andris Nelsons, live in Boston in 2015, abandons the garish immediacy of his CBSO Leningrad Symphony, but you'll need to forgive DG's strapline 'Under Stalin's Shadow', and the occasional questionable balance. Nelsons's own instrument, the trumpet, is sometimes oddly reticent in a slow-burn opening movement, full of exhausted foreboding. Nelsons may plumb deeper than his mentor Jansons in what is a reading of enormous promise, but shouldn't we opt for a brisker, tauter version? In Julian Barnes's 2016 novel The Noise of Time, a fictionalised Shostakovich consoles himself with the notion that his death will begin the process of liberating his music from biographical static. Vasily Petrenko points the way with a mainstream rendition that lets the music speak for itself (whatever that means to you) without lapsing into routine. While the recorded sound may not be sumptuous, it strikes a consistent balance between clarity and spaciousness, letting every contrapuntal detail through. There's an almost gritty quality to the Russified string-playing and some spectacular contributions from the horn. No doubt Shostakovich would have been delighted to find the first movement paced à la Karajan, with the RLPO playing out of its collective skin for a Leningradian football fan. New listeners start here.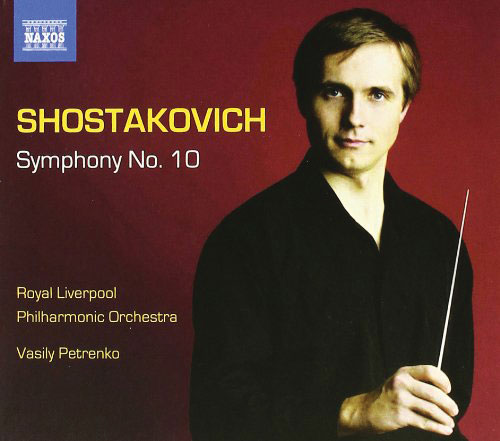 THE TOP CHOICE
RLPO / V Petrenko
(Naxos)
Ferociously articulate, Petrenko's objective, unglamorised view won't spoil you for more radical alternatives. This is a Tenth to live with.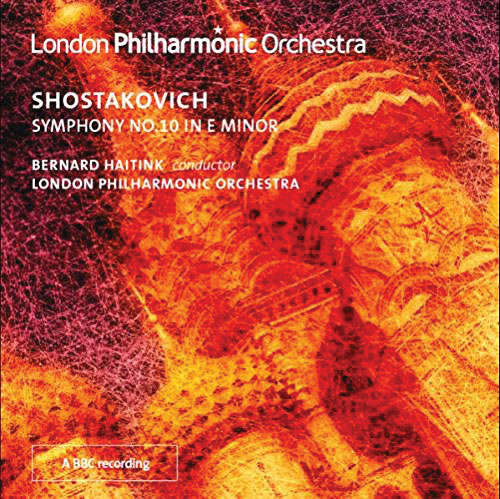 A DIFFERENT MODEL 
LPO / Haitink
(LPO)
Haitink and the London Philharmonic Orchestra perfect their broad-spectrum interpretation in the larger-than-life acoustic of London's Royal Albert Hall.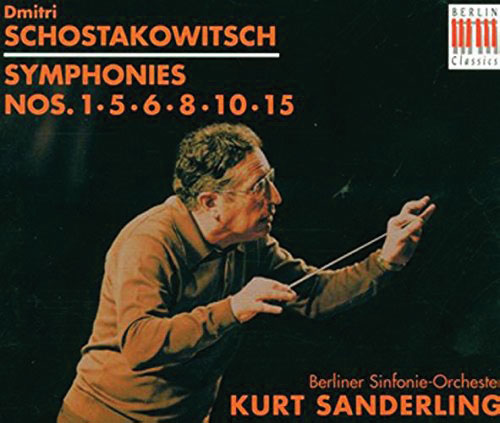 ALTERNATIVE AUTHENTICITY 
Berlin SO / Sanderling
(Berlin Classics)
This is a thoughtful alternative for those who distrust interpretative theatrics and tend to find rival recordings overblown.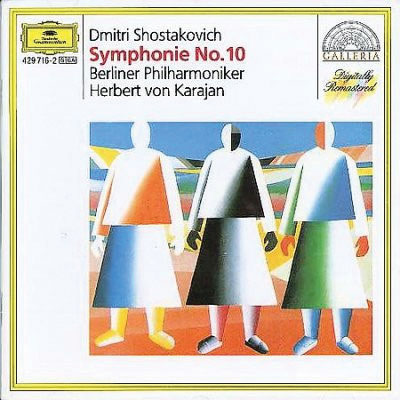 THE CLASSIC CHOICE 
BPO / Karajan
(DG)
In higher fi than his coruscating Moscow performance and available in physical format, Karajan's earlier studio recording remains a fascinating document. 
Selected discography
Date / Artists / Record company (review date)
1954 New York PO / Mitropoulos Urania URN22 437 (7/55)
1954 Leningrad PO / Mravinsky Naxos 9 80578 (6/92)
1955 Czech PO / Ančerl DG 463 666-2GOR (9/56); Naxos  9 80302
1955 Philh Orch / Kurtz Testament SBT1078 (2/56)
1966 BPO / Karajan DG 429 716-2GGA (1/69, 8/90)
1968 USSR St SO / Svetlanov ICA ICAC5036 (12/11)
1969 BPO / Karajan Melodiya MELCD100 1513 (7/09)
1973 Moscow Philh SO / Kondrashin Melodiya MELCD10 01065 (4/07)
1973 Leningrad PO / Temirkanov Russian Disc RDCD11195 (1/94)
1974 Bournemouth SO / Berglund Warner 019255-2 (3/76, 1/14)
1976 Leningrad PO / Mravinsky Warner 2564 69890-5 (6/92)
1977 LPO / Haitink Decca 478 1429DC7; 475 7413DC11 (10/77)
1977 Berlin SO / K Sanderling Berlin Classics 0092172BC (9/90)
1981 BPO / Karajan DG 477 5909GOR (3/82)
1982 Ministry of Culture SO / Rozhdestvensky Brilliant 9273 (4/10)
1985 Philh Orch / Rattle EMI 697597-2 (9/86, 3/94)
1986 LPO / Haitink LPO LPO0034 (A/08)
1988 RSNO / N Järvi Chandos CHAN8630 (3/89)
1989 LSO / Rostropovich Warner 2564 64177-2 (3/92)
1990 RPO / Ashkenazy Decca 475 8748DC12 (1/92)
1990 Cleveland Orch / Dohnányi Decca 430 844-2DH (9/92)
1990 LSO / M Shostakovich Alto ALC1083 (1/91); ALC6004
1990 Hallé Orch / Skrowaczewski Hallé CDHLD7511 (10/91)
1990 Chicago SO / Solti Decca 433 0732DH (6/92)
1994 Philadelphia Orch / Jansons EMI 365300-2 (6/95)
1996 WDR SO, Cologne / Barshai Brilliant 6324
1997 BBC NOW / M Wigglesworth BIS BIS-CD973/4 (9/99)
2005 WDR SO, Cologne / Bychkov Avie AV2137 (1/08)
2008 Cincinnati SO / P Järvi Telarc CD80702 (6/09)
2009 RCO / Jansons RCO Live RCO13001 (8/13)
2009 RLPO / V Petrenko Naxos 8 572461 (1/11); 8 501111
2009 Verbier Fest Orch / Temirkanov Ideale Audience Intl 307 9138 (12/10)
2013 Mariinsky Orch / Gergiev ArtHaus 107 551; 107 552 (10/15)
2015 Boston SO / Nelsons DG 479 5059GH (8/15)
---
Welcome to Gramophone ...
We have been writing about classical music for our dedicated and knowledgeable readers since 1923 and we would love you to join them.
Subscribing to Gramophone is easy, you can choose how you want to enjoy each new issue (our beautifully produced printed magazine or the digital edition, or both) and also whether you would like access to our complete digital archive (stretching back to our very first issue in April 1923) and unparalleled Reviews Database, covering 50,000 albums and written by leading experts in their field.
To find the perfect subscription for you, simply visit: gramophone.co.uk/subscribe