The best solo piano recordings of 2022: Editor's Choice
Monday, December 12, 2022
It's been a great year for solo piano recordings, with new releases from Krystian Zimerman, Mitsuko Uchida, Marc-André Hamelin and many more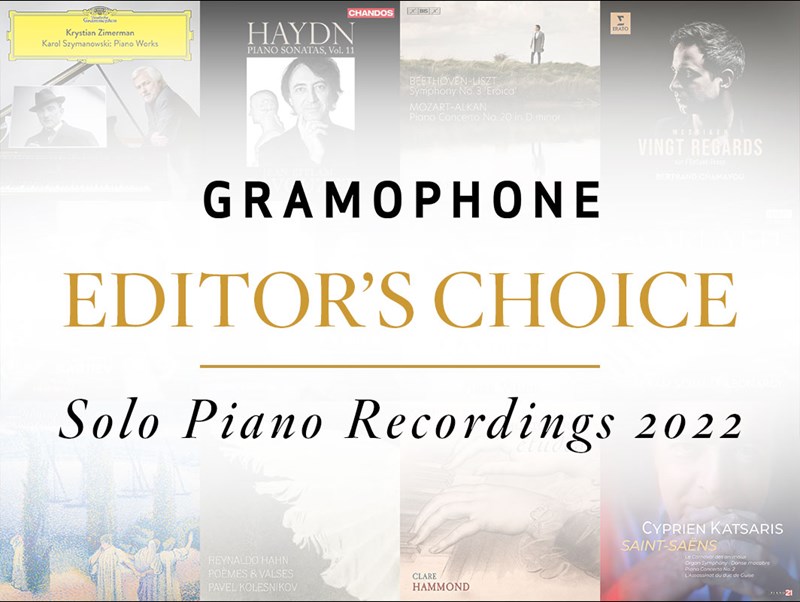 In every issue of Gramophone Editor Martin Cullingford selects 10 of the new releases reviewed as 'Editor's Choice', with one 'Recording of the Month'. Here are all of the solo piano recordings chosen for these accolades in 2022.
We have included links to the original albums reviews in Gramophone's Reviews Database, which subscribers can have full access to. To find out more about subscribing, please visit magsubscriptions.com

Chaminade
 

'Piano Music, Vol 2'

 

Mark Viner pf 

Piano Classics 

Wonderful music, performed with charm, affection and, when required, fabulous virtuosity, by pianist Mark Viner; a superb follow up to his equally impressive first volume of Chaminade.
---

Montgeroult Études
Clare Hammond pf 
BIS 
The splendid music of this fascinating French composer, in many ways ahead of its time, deserves to be far better known – and receives gloriously eloquent advocacy from pianist Clare Hammond. 
---

Beethoven Symphony No 3, 'Eroica' (transcr Liszt) Mozart Piano Concerto No 20, K466 (transcr Alkan)
Paul Wee pf 
BIS 
Pianist Paul Wee proves himself a master of these treacherously demanding transcriptions, sweeping aside the technical challenges to present these great works with consummate musicianship.
---

Debussy 'Early and Late Piano Pieces'
Steven Osborne pf (Hyperion)
Each new album from pianist Steven Osborne offers beautifully prepared interpretations with something distinctive to say about the repertoire – and this latest Debussy recital is no exception.
---

Szymanowski Piano Works
Krystian Zimerman pf (DG)
It is always a privilege to hear Krystian Zimerman on record, and this programme of Szymanowski's music – recorded either side of a 15-year interval – is predictably stunning.
---

Saint-Saëns Piano Transcriptions
Cyprien Katsaris pf
Piano21
A chance to celebrate the music of Saint-Saëns – as well as, as Jeremy Nicholas rightly suggests in his review, the contribution made to musical life by this recording's pianist, Cyprien Katsaris.
---

Prokofiev. A & N Tcherepnin Piano Works
Alexander Gadjiev pf
AVI-Music
Alexander Gadjiev – the second-placed pianist at last year's Chopin Competition – further enhances his reputation with an adventurous and brilliantly played Russian programme.
---

Haydn Piano Sonatas, Vol 11
Jean-Efflam Bavouzet pf (Chandos)
A brilliant series ends on a note worthy of all the previous volumes – Jean-Efflam Bavouzet's desire to share his affection for Haydn's music with us is infectious. A superb survey.
---

D Scarlatti Keyboard Sonatas
Wolfram Schmitt-Leonardy pf (Piano Classics)
'A deeply fulfilling and beautifully engineered Scarlatti programme,' writes Jed Distler of this album from Wolfram Schmitt-Leonardy. Do listen to it.
---

Hahn 'Poèmes & Valses'
Pavel Kolesnikov pf (Hyperion)
A poetic survey of Hahn miniatures from pianist Pavel Kolesnikov which, writes Michelle Assay, brings us 'closer to the core of these pieces than any other available recording'.
---

Bolcom The Complete Rags
Marc-André Hamelin pf
Hyperion
A completely triumphant – and entirely authoritative – survey of William Bolcom's rags, performances filled to the brim with all the character these glorious pieces require.
---

Messiaen Vingt Regards sur l'Enfant-Jésus
Bertrand Chamayou pf
Erato
A deeply spiritual journey through a deeply spiritual work, a highly personal project by our recent Recording of the Year-winning pianist, and one you can read more about in the July issue.
---

Beethoven. Brahms. Mozart 'Variations'
Simon Trpčeski pf
Linn
Three masters of variation form – Beethoven, Brahms and Mozart – are explored, and very clearly enjoyed, by pianist Simon Trpčeski on this delightful album.
---

Rachmaninov Piano Sonata No 1. Moments musicaux
Steven Osborne pf
Hyperion
Where today would one turn 'for more idiomatic, more intelligent, or more beautiful Rachmaninov-playing' asks Patrick Rucker after hearing Steven Osborne's new release?
---

Beethoven 'Diabelli' Variations
Mitsuko Uchida pf
Decca
This revelatory recording of the Diabelli Variations – Mitsuko Uchida's first solo album for almost a decade – stands out as a dazzling addition to this work's rich interpretative history. A superb release.
---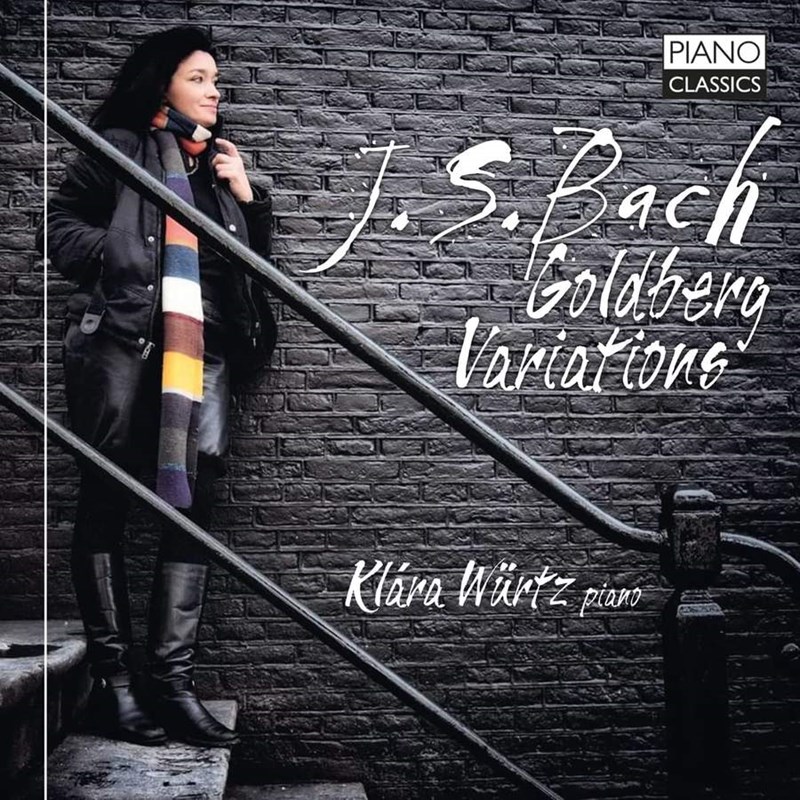 JS Bach Goldberg Variations
Klára Würtz pf
Piano Classics
Klára Würtz's Goldbergs explores Bach's extraordinary and revered set of variations with selfless commitment and personality, bringing delicacy, drama and architectural splendour to this great music.
---

Schubert Piano Sonatas Nos 13 & 18
Stephen Hough pf
Hyperion
Really lovely playing from Stephen Hough, who offers us the most beautifully shaped sound, and a vision of Schubert's music that feels as exploratory as it does rich in understanding of those wonderful works.
---

Bacewicz Piano Works
Peter Jablonski pf
Ondine
Following up his superb Stanchinsky album last year, Peter Jablonski turns his attention to Bacewicz, offering equally fine advocacy to a composer whose music is coming to be much more widely recognised. 
---

CPE Bach Sonatas & Rondos
Marc-André Hamelin pf
Hyperion
Music of the 'maverick of the Bach dynasty', as reviewer Michelle Assay puts it, brought splendidly to life by a master pianist in both the reflective and the rhythmically joyous pieces alike.
---

Liszt 'Vol 1: Death and Transfiguration'
Kenneth Hamilton pf
Prima Facie
Kenneth Hamilton offers a richly rewarding and brilliantly played Liszt survey, clearly deeply thought-through, and furthermore recorded on a fabulous sounding piano.
---

'Time Traveler's Suite'
Inon Barnatan pf
Pentatone
A fascinating and thought-provoking piece of programming – spanning the Baroque to the 21st century – that works wonderfully, thanks of course to Inon Barnatan's hugely impressive pianism.