Top 10 Fauré albums
Gramophone
Thursday, March 14, 2019
Outstanding recordings of Fauré's greatest works, featuring Marianne Crebassa, Quatuor Ebène, Steven Isserlis, Gérard Souzay and more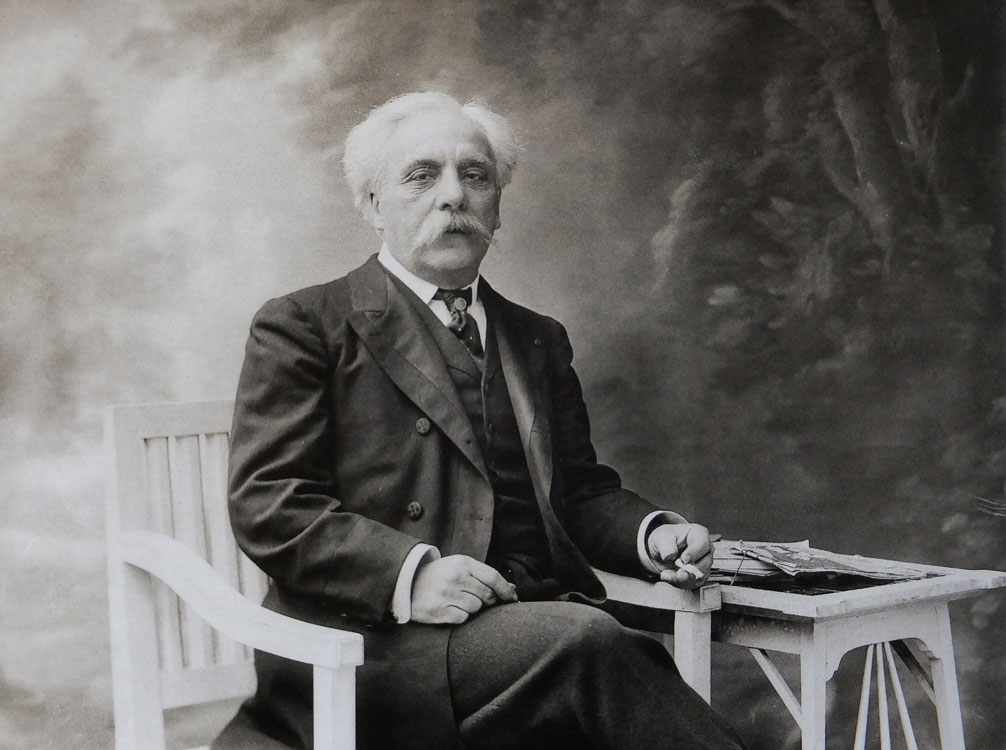 ---
Welcome to Gramophone ...
We have been writing about classical music for our dedicated and knowledgeable readers since 1923 and we would love you to join them.
Subscribing to Gramophone is easy, you can choose how you want to enjoy each new issue (our beautifully produced printed magazine or the digital edition, or both) and also whether you would like access to our complete digital archive (stretching back to our very first issue in April 1923) and unparalleled Reviews Database, covering 50,000 albums and written by leading experts in their field.
To find the perfect subscription for you, simply visit: gramophone.co.uk/subscribe
---
Gabriel Fauré's music is unmistakable, and once you have encountered his sound world through an outstanding recording, you won't want to leave. Here are 10 such recordings – dating from 70 years ago to the modern day – of 10 of his most beautiful works.
To read the greatest classical album reviews every month, subscribe to Gramophone magazine.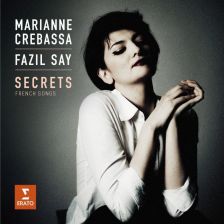 Fauré Mirages, Op 113
Marianne Crebassa mez Fazıl Say pf
(Erato)
"The performance here is a model of restraint: Crebassa gently teases out the nuances in Renée de Brimont's rather self-conscious text; Say does extraordinary things with the ceaselessly shifting accompaniments."
---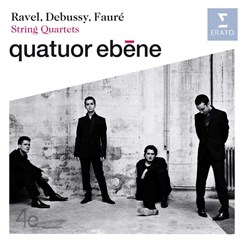 Fauré String Quartet in E minor, Op 121
Quatuor Ebène 
(Erato)
"An extraordinary work by any standards, ethereal and other-worldly, with themes that seem constantly to be drawn skywards, Fauré's Quartet responds well to the Ebène's sensitised approach."
---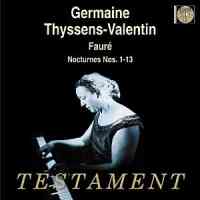 Fauré Nocturnes
Germaine Thyssens-Valentin pf
(Testament)
"The exploration of Fauré's emotional and technical range through the Barcarolles and especially the Nocturnes had never seemed so absorbing' the companion on that voyage never so prodigal with insight."
---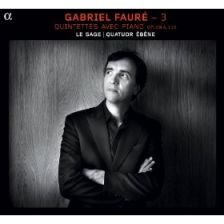 Fauré Piano Quintets
Eric Le Sage pf Quatuor Ebène
(Alpha)
"Everywhere the pacing sounds utterly natural: Le Sage and the Ebène are the most persuasive guides through sometimes daunting terrain. This is a clear front-runner in this repertoire."
---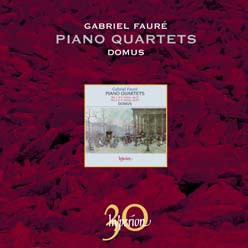 Fauré Piano Quartets Nos 1 & 2
Domus
(Hyperion)
"In both quartets Faure emerges as unmistakably French. Yet how subtly they contrast the lyricism and mercurial fantasy of the first with the greater intensity of the second, dedicated to the German pianist and conductor, Hans von Bulow."
---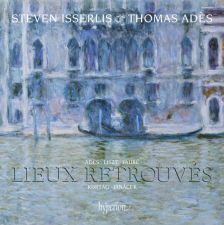 Fauré Cello Sonata No 2 in G minor, Op 117
Steven Isserlis vc Thomas Adès pf
(Hyperion)
"Isserlis and Adès have the measure of the music's fervent lyricism, which means they avoid any temptation to exaggerate or underplay it."
---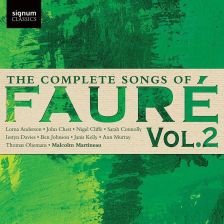 Fauré Complete Songs, Vol 2
Various singers; Malcolm Martineau pf
(Signum)
"The second instalment of Malcolm Martineau's survey of Fauré's songs is exceptionally beautiful, both in choice of material and quality of performance. Martineau's understanding of Fauré's piano-writing, in which less means more and virtuosity is avoided in favour of nuance, remains impeccable."
---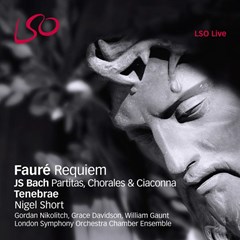 Fauré Requiem
Grace Davidson sop William Gaunt bar Gordan Nikolitch vn London Symphony Orchestra Chamber Ensemble; Tenebrae / Nigel Short
(LSO Live)
"The performance is elevated into something quite remarkable; I have no hesitation in labelling this the very best Fauré Requiem on disc."
---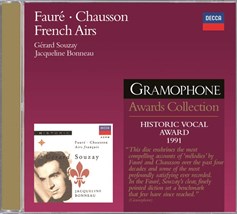 French Airs
Gérard Souzay bar Jacqueline Bonneau pf
(Decca)
"This treasurable disc enshrines the most compelling accounts of meLodies by Fauré and Chausson over the past four decades and some of the most profoundly satisfying ever recorded."
---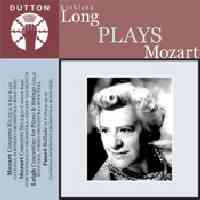 Fauré Ballade, Op 19
Kathleen Long pf National Symphony Orchestra / Boyd Neel
(Dutton)
"It is in Fauré's Ballade that Long makes her finest impression. Indeed it is difficult to imagine this magical work played more serenely or inwardly. Even French critics – wary of foreign interpreters – marvelled over this recording' wondering at Long's 'sonorité veloutée et limpide'. Her affection is evident in every caressing bar and makes for a perfect conclusion to a delectable disc."