Tributes to Bernard Haitink, Gramophone's Lifetime Achievement Award winner
Gramophone
Thursday, September 17, 2015
Friends and colleagues from the musical world offer their congratulations and share their memories of working with the great conductor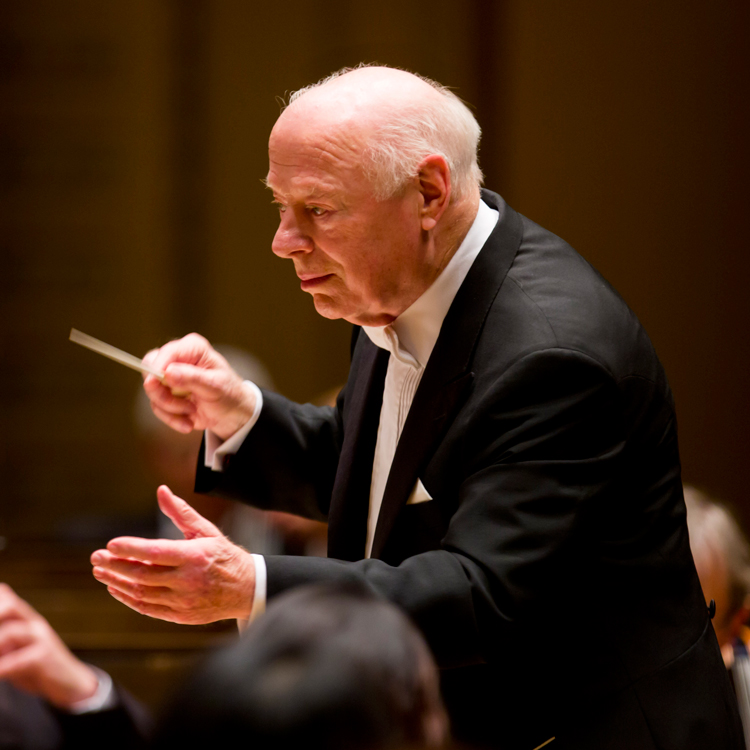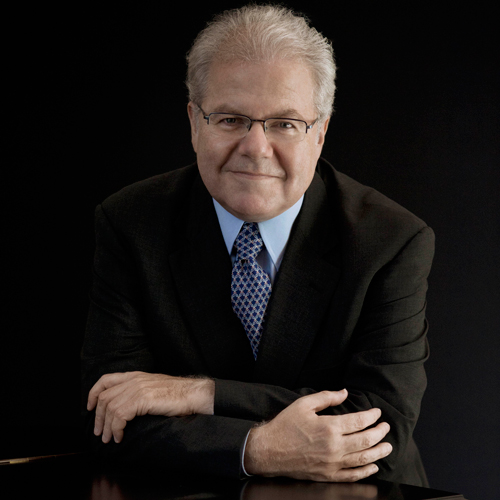 Emanuel Ax Pianist
"Bernard Haitink has been an inspiration to all of us in the world of music. He has combined never-ending search for truth in the works he conducts with the ability to make each performance sound inevitably right. It has been an incredible privilege for me to share a few steps on his musical journeys, and to witness his devotion and insatiable curiosity for all composers."
Murray Perahia Pianist
"It has been my privilege to know and to have worked with Mr Haitink for about 30 years now, hard as that is to believe. We first met when he was the Principal Conductor of the Royal Concertgebouw Orchestra, and we did, first in concert and then in recording, all the Beethoven concertos. Needless to say, it was an enormous pleasure; not only did he know them inside out, but he was also dedicated to a real collaboration: neither dictating an interpretation, nor slavishly following - but a natural give and take. His is an innate modesty that puts him always at the service of the music and the composer.
"From those early days, we continued to work together with many different orchestras and many different venues. No matter if we were playing with the Vienna Philharmonic at the Albert Hall, the Boston Symphony in Carnegie Hall, or the Chamber Orchestra of Europe in his (former) home town of Lucerne, he demanded the same high standards and the most dedicated music making. I was also lucky enough to have heard in the second half of our concerts, the most delicately coloured Ravel, expressive Haydn, powerful Bruckner, searing Shostakovich to name only a few of the treats I've had. I offer my heartiest congratulations on this very deserved Lifetime Achievement Award."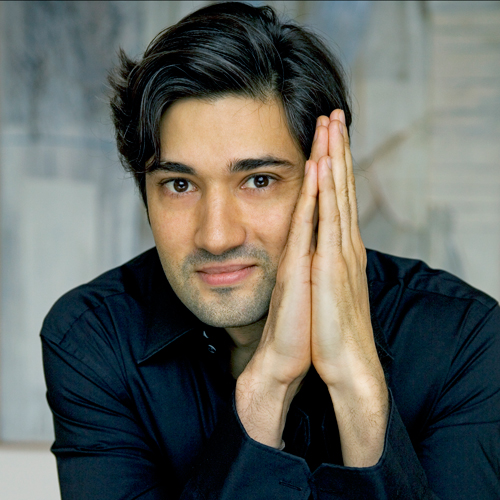 David Afkham Conductor
"What is unique about Maestro Haitink is his ability to lead an orchestra from inside - his will is so strong, he has such a strong mental focus that he can create worlds of sound by just lifting his little finger. He gives musicians the space to play, he really listens!
"Listening to him in a concert or rehearsal is a lifetime masterclass in how sensitive sound can be: he doesn't 'make' sound, he lets sound arise – always elegant, round, flowing, transparent and clear within a vision for the long line.
"Bernard doesn't like to talk about music - he is too good at doing it! For me he is like a musical father and I am so grateful for all that I learn from him!"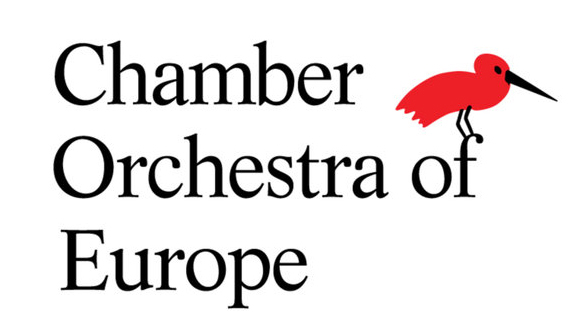 Marieke Blankestijn Leader of the Chamber Orchestra of Europe
"Bernard's sole presence on the podium is enough to make us, musicians, feel safe and with a clear purpose. He guides us through the music with total command, humility and inspiration. No need for words. He brings out the best in every one of us and we feel so very lucky every time we work with him."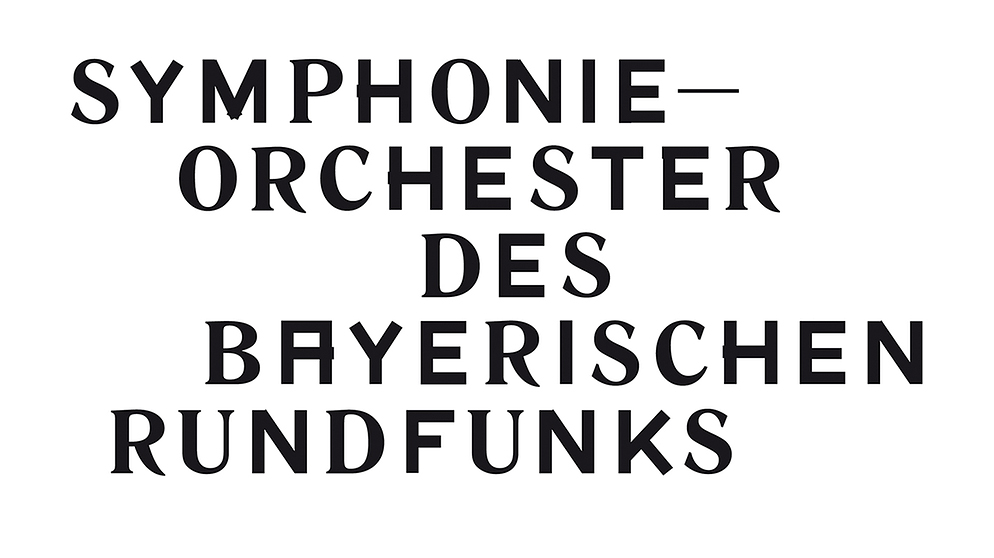 Bavarian Radio Symphony Orchestra
"The relationship that binds us to you makes us as proud as it does happy. Not only has it existed already for 57 years, but it counts as one of those rare friendships in which those moments already experienced together never lose any of their intensity and value."
"We're celebrating together with you your most well deserved Gramophone Lifetime Achievement Award! With the warmest congratulations from Munich."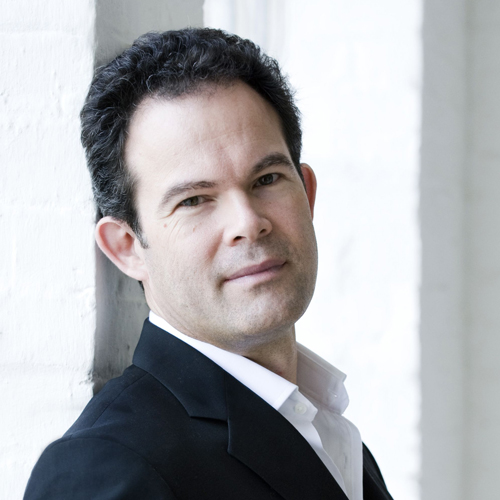 Gerald Finley Baritone
"From my first encounter with Bernard Haitink, in The Marriage of Figaro which opened the rebuilt Glyndebourne, to my latest concerts with him which have included performances of Pélléasand Beethoven's Ninth, there has always been one priority for him: to reveal the beauty and intensity of the music. A master of the small gesture, his glance can inflame a section to heartrending forte, a slightly closed eye would hush the strings to silken pianissimi. His smile is the greatest approval for a phrase offered to his musical perfectionism. At the end, he raises the score in celebration that we performers are all servants of the great composers."
Peter Alward former President, EMI Classics
"It was my great privilege to work with Bernard Haitink on a considerable number of recordings during my time at EMI. Whether in operatic or symphonic repertoire, he had an unerring sense of style and structure, never giving the impression of a recording studio creation but of a living performance. No artist could be more deserving of this Award."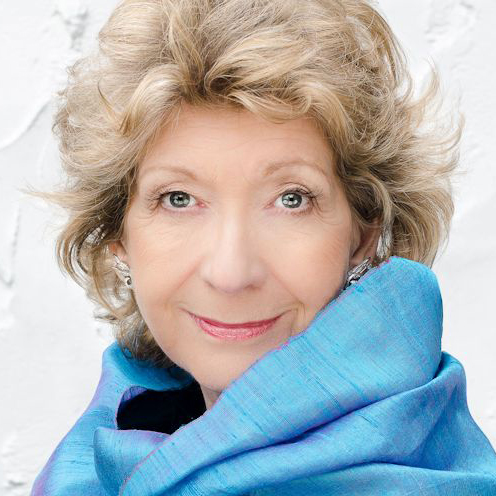 Dame Felicity Lott Soprano
"Many congratulations on this Award. The only successful audition I ever did in my life was for you, for The Rake's Progress at Glyndebourne in the 1970s, so I owe you my whole career! Bless you for taking a chance on me then, and thank you for all the other occasions when I've been lucky enough to sing with you, or to listen to you from the safety of the audience. With much love from Flott xx"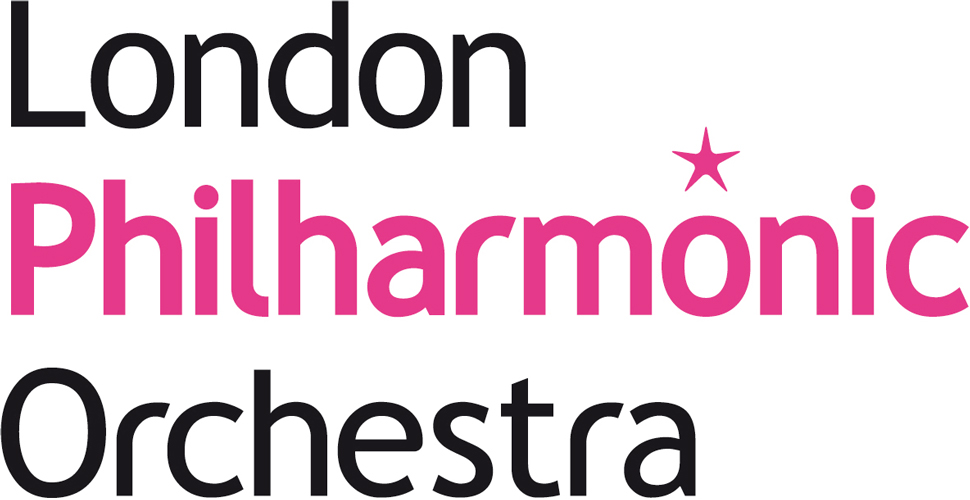 Timothy Walker Managing Director of the London Philharmonic Orchestra
"Bernard Haitink was the distinguished Principal Conductor of the LPO from 1967 to 1979, and continued the relationship as Music Director of Glyndebourne from 1978 to 1988. Together we made numerous recordings including cycles of the Mendelssohn and Beethoven symphonies, the Stravinsky ballets, the Beethoven piano concertos with Alfred Brendel, operas by Mozart and Stravinsky among much, much more. It was remarkable collaboration, and Bernard Haitink is held in great esteem by the members of the orchestra for a golden age of performance achievement."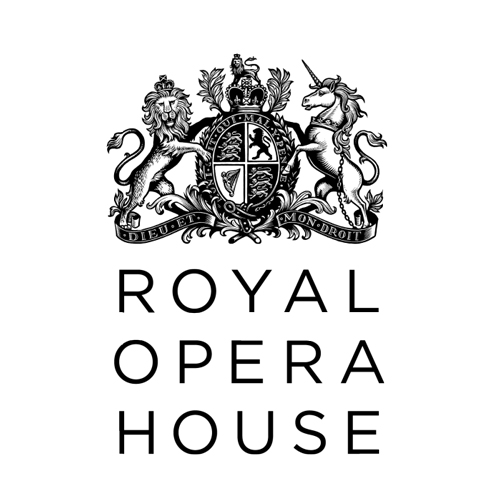 David Syrus Head of Music for The Royal Opera
"Memories of Bernard's radiant music–making are inevitably interwoven with memories of his inspiring leadership. Virtually single–handedly he maintained our credibility in face of the outside world in a difficult time for the house with his integrity and his humility. His pacing of the great Wagner and Strauss operas, and the clarity and spaciousness of texture he achieved in this music was outstanding. But it wasn't just the Germans. He gave us passionate Janáček, Borodin and Tchaikovsky, he blended the passion with elegance in Ballo with Pavarotti. And in A Midsummer Marriage he confirmed his status as much-loved honorary Englishman with 'the summer morning dancing in his heart'."
Vasko Vassilev Concert Master of the Royal Opera House Orchestra
"Bernard Haitink will always stay in my heart as the best conductor, human and musician I have worked with. I feel lucky to have been with him on the same platform and share his music making."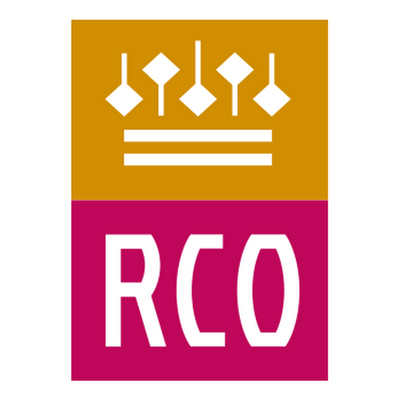 Royal Concertgebouw Orchestra
"Warm congratulations from the musicians, staff, board and management of the Royal Concertgebouw Orchestra on this highly deserved award! We are very proud of the numerous recordings that we made with you for Philips and RCO Live, which form such an important part of our musical legacy. These recordings are testimony to the enduring close relationship between you, our orchestra and our worldwide audiences."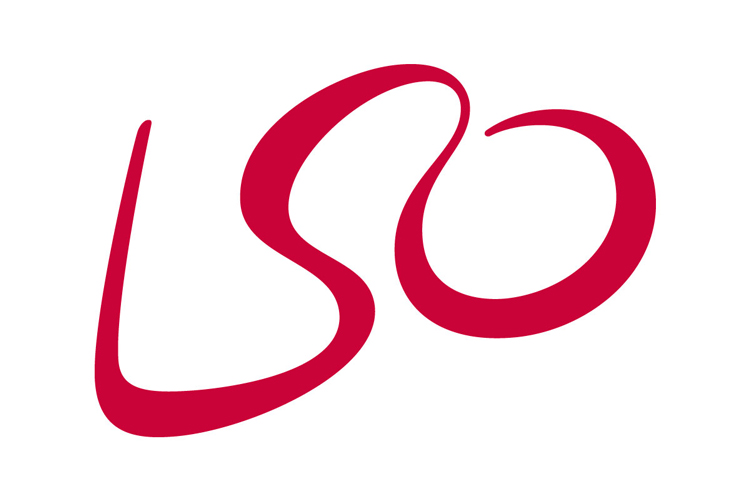 London Symphony Orchestra
"Many congratulations on your richly deserved Lifetime Achievement Award. Your extraordinary musicianship and ability to bring the very best out of the London Symphony Orchestra is something much-cherished by our musicians and deeply appreciated by our audiences. We are thrilled to open our 2015-16 season with you before touring to Japan."

Sächsische Staatskapelle Dresden – Der Orchestervorstand
"Bernard Haitink is an artist who functions always in the service of what matters. This makes him exceptional in the musical world of today. Through serious work and concentration he seeks out what's at the heart of the music – this makes his interpretations unmistakable, a moving and lasting experience for the audience.
"We've often had the opportunity to experience this, whether in our first collaboration with him in the recording studio with Fidelio in 1989, in the immediate aftermath of the fall of the Berlin Wall; or in the 1992 memorial concert for the destruction of Dresden, when he conducted Mahler's Resurrection Symphony. But also in numerous other concerts under his leadership in Dresden and in important concert halls the world over.
"We look back to the years 2002 to 2004 with special gratitude, during which period Haitink was our orchestra's Chief Conductor. He took up this position at short notice after the sudden death of Giuseppe Sinopoli – a sign of his closeness to the orchestra, which we will never forget. We congratulate Bernard Haitink with all our heart for his distinction, which he has earned like no other."

Warner Classics
"Warner Classics sends warmest congratulations to Bernard Haitink on his Gramophone Lifetime Achievement Award. We are proud to be the custodian of the great recordings he made for EMI, Teldec and Erato – from Britten to Janáček, Vaughan Williams to Wagner, his legacy forms a cornerstone of our catalogue."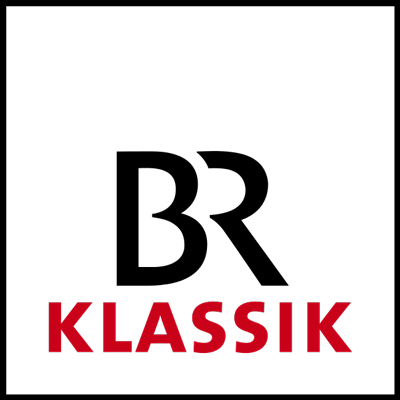 BR Klassik
The relationship between Bernard Haitink and the Symphonieorchester des Bayerischen Rundfunks goes back over 50 years to 1958. Since then, we have participated in innumerable projects and unforgettable performances together. A recent milestone was the recording of Mahler's Symphony No 9 which gained the ECHO award in 2013. Our congratulations on the new honour you have received!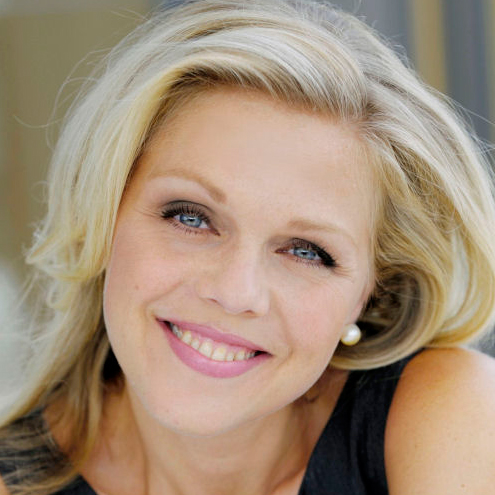 Miah Persson Soprano
"What strikes me when I work with Bernard Haitink is that when he conducts, he is not conducting beats or dynamics – but COLOURS! It seems as if he is painting the score, encouraging everyone who is working with him to do the same, making the musical experience feel deeper and richer. His generosity creates space for individual creativity and interpretation."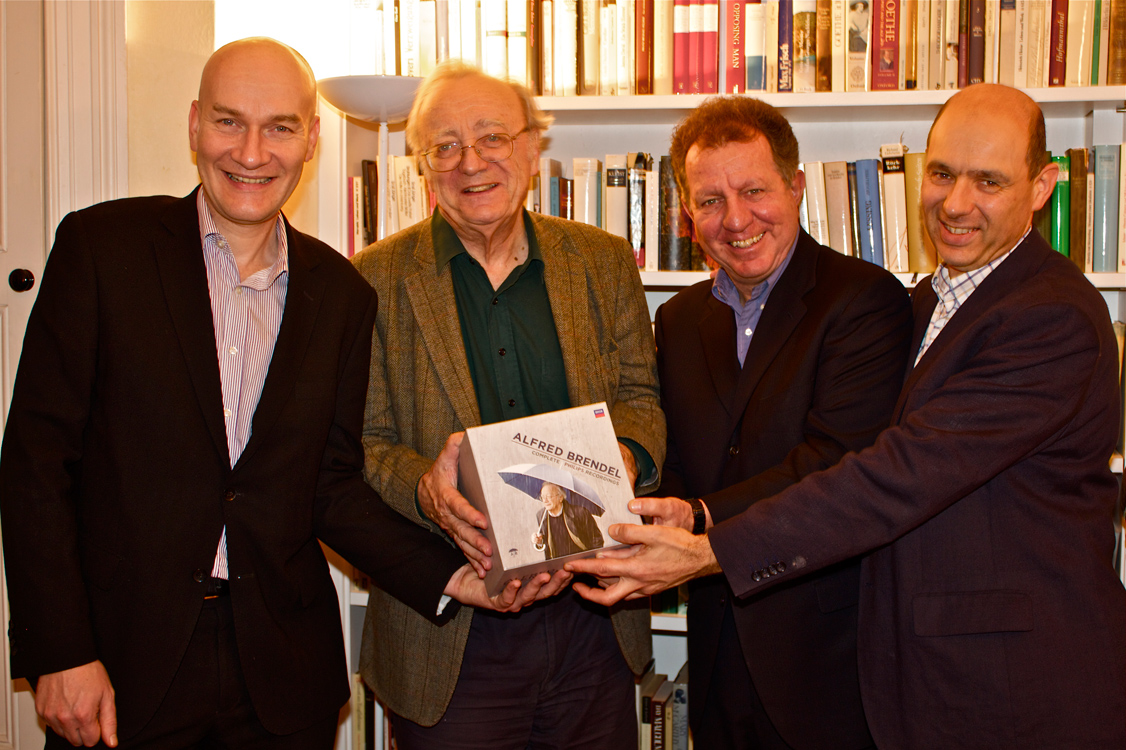 Alfred Brendel Pianist
"Congratulations and my warmest gratitude to Bernard Haitink who has given me a measure of greatness on countless occasions. How fortunate we are to have such a model of integrity."