Introducing the November 2023 issue of International Piano, featuring Bertrand Chamayou
Friday, October 27, 2023
Bertrand Chamayou: pairing radical piano works by Erik Satie and John Cage | Vladimir Sofronitsky: the legacy of one of Soviet Russia's most individual pianists | Alkan's Symphony: a survey of a neglected masterpiece on record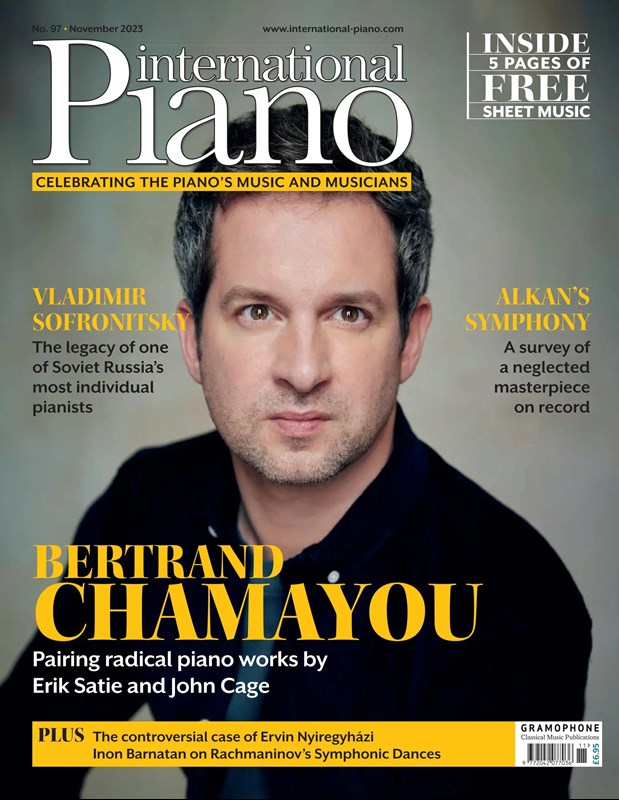 The cover of the November issue of International Piano features Bertrand Chamayou, whose latest recording for Erato pairs music by Erik Satie and John Cage. Harriet Smith talks to Chamayou about this intriguing dialogue between these radically adventurous composers and an album that ends up being more than the sum of its parts.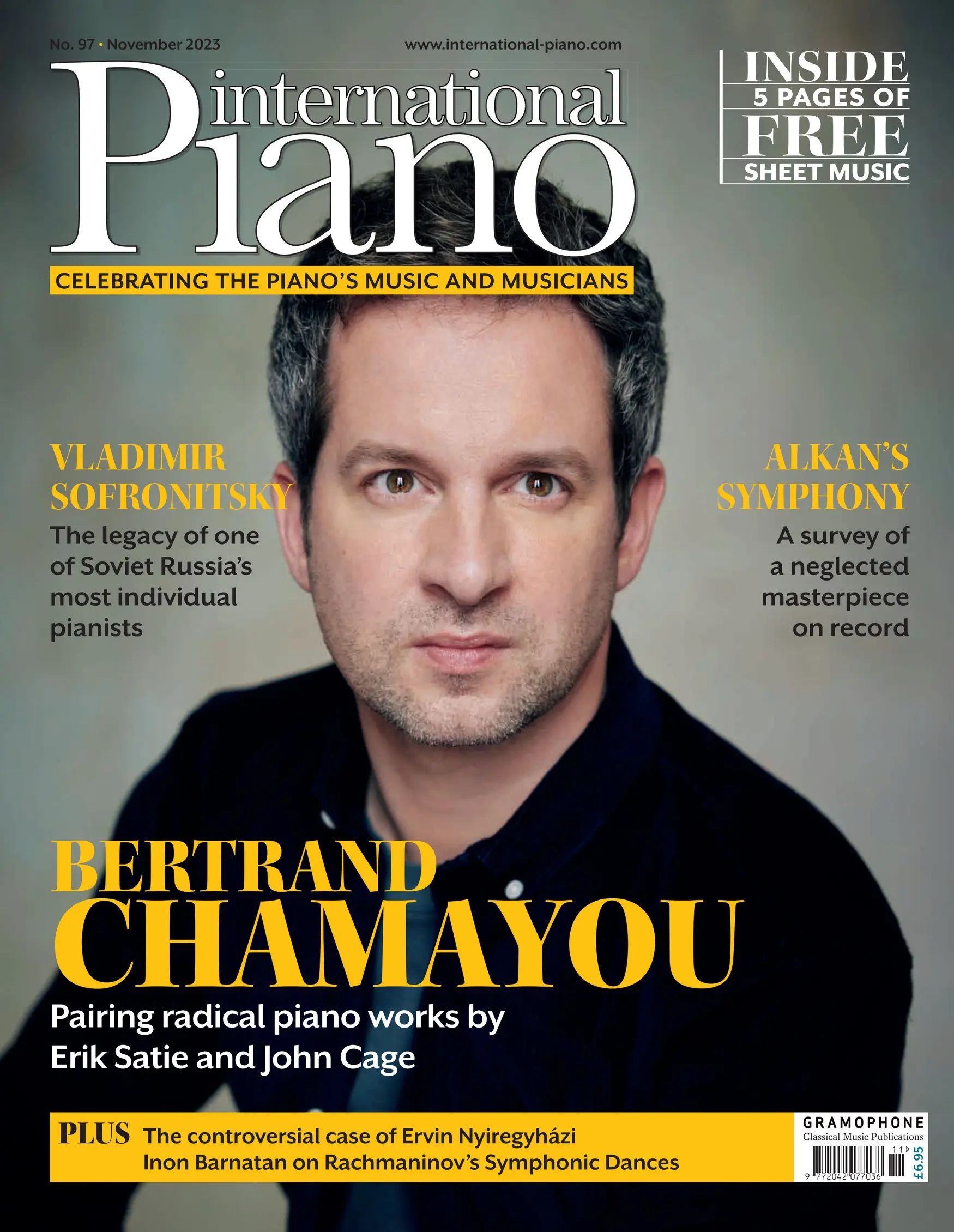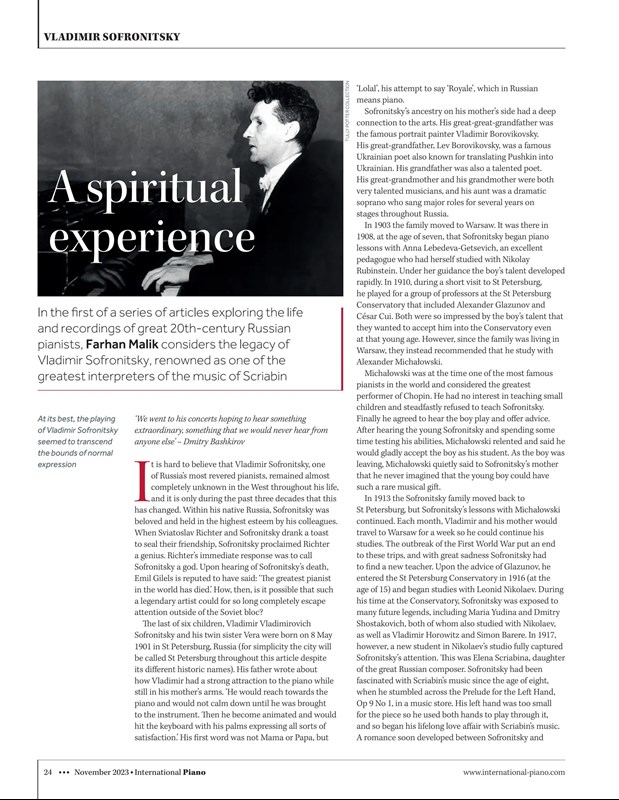 In other features this month, Mark Ainley's popular column on great pianists from the past focuses of the legacy of the French pianist Marcelle Meyer; Bryce Morrison explores the unusual case of Ervin Nyiregyházi, a Hungarian-American pianist who hit the headlines when he emerged from obscurity in the 1970s; and Ateş Orga introduces the recorded history of Alkan's Symphony for Solo Piano, a work that used to be known by reputation more than it was actually played.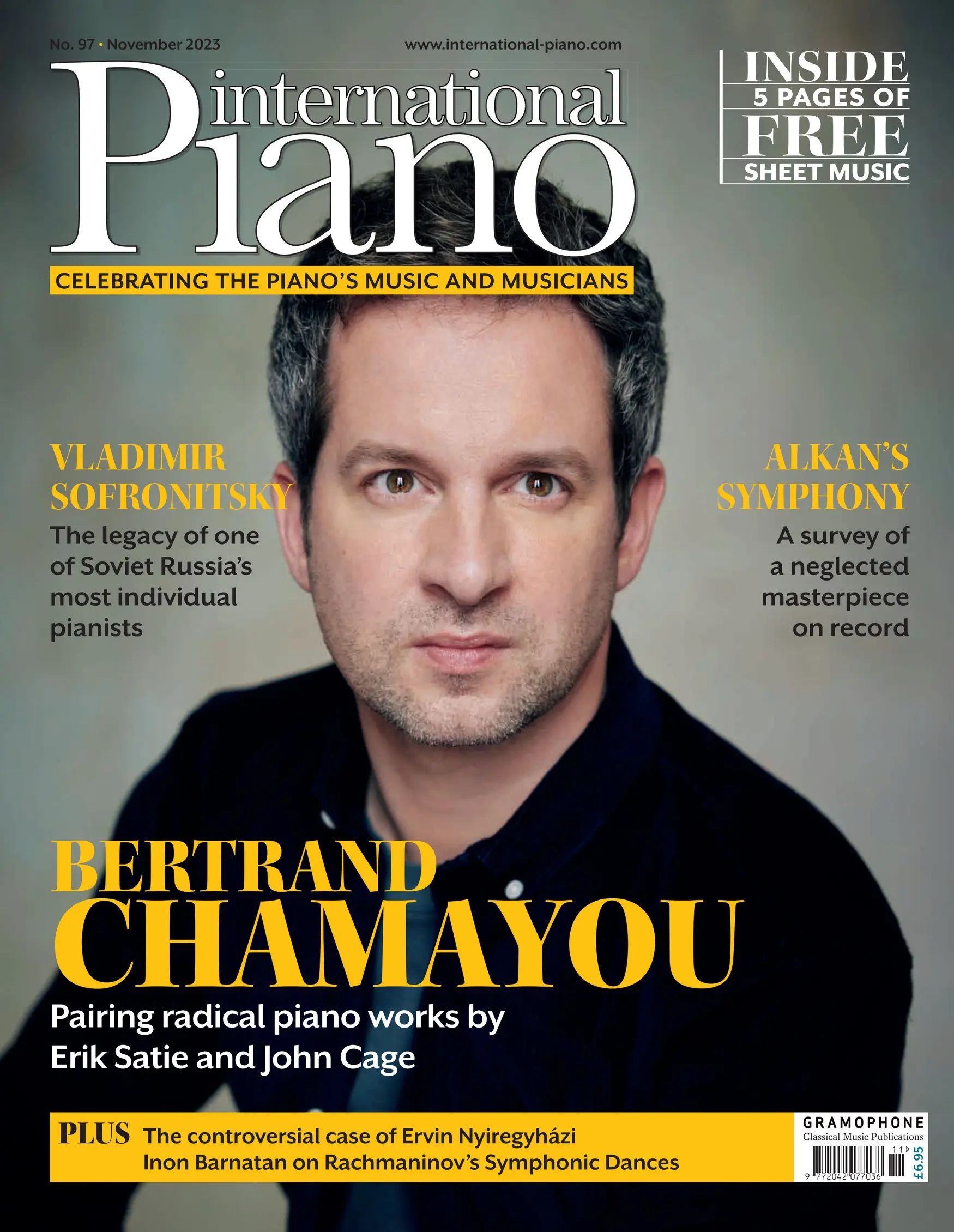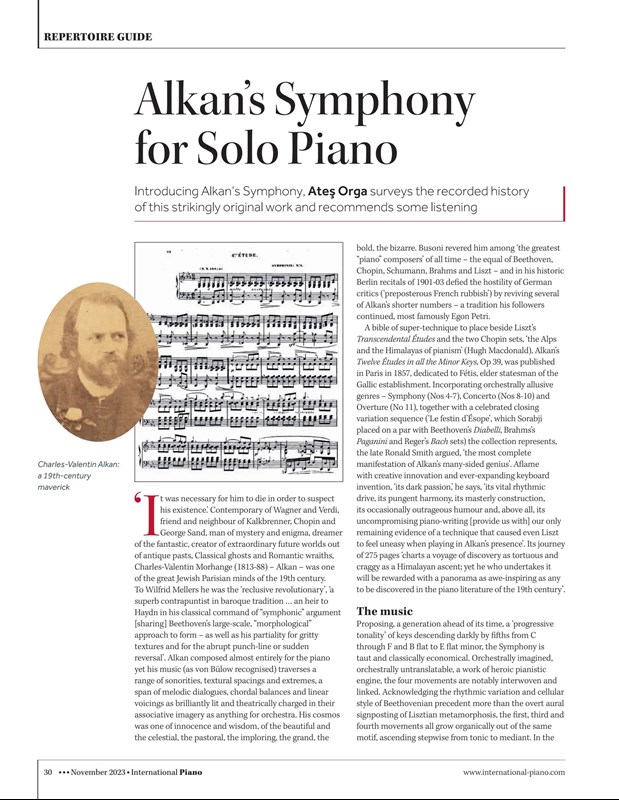 Plus, Farhan Malik begins a new series on great Russian pianists of the 20th century by investigating the life and recordings of Vladimir Sofronitsky, whose Scriabin-playing remains a benchmark for many modern interpreters; and Inon Barnatan presents his new Rachmaninov album, which includes his own solo-piano transcription of the Symphonic Dances.
Never miss an issue of International Piano – subscribe today