Introducing the September 2023 issue of International Piano, featuring Haochen Zhang
Friday, August 25, 2023
Haochen Zhang: bringing imagery and character to Liszt | Hamelin plays Fauré: the adventurous virtuoso explores a world of French refinement | Horowitz's legacy: reflections on a pianistic icon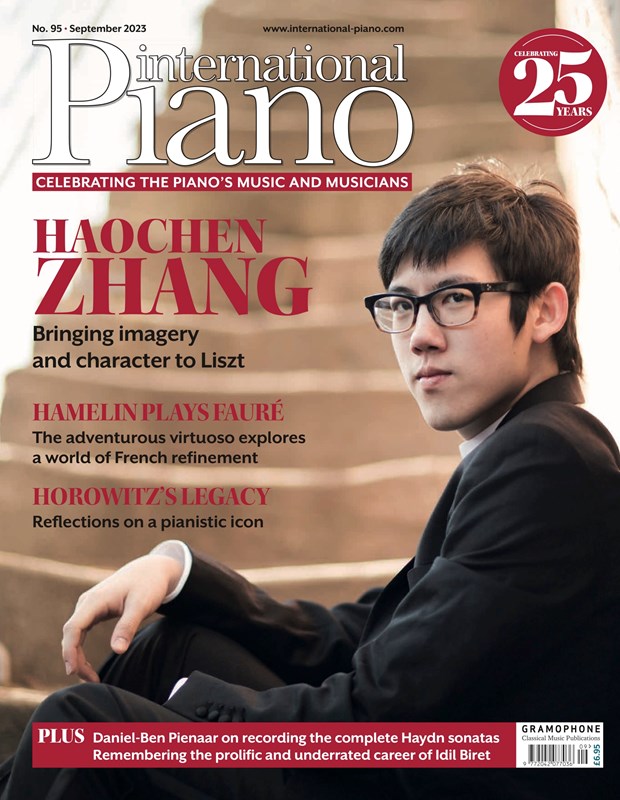 On the cover of the September issue of International Piano is the young Chinese pianist Haochen Zhang, who has recorded Liszt's Études d'exécution transcendante for BIS. He talks to Tim Parry about his approach to this music, as well as growing up as a child prodigy in China, studying at the Curtis Institute of Music in Philadelphia and winning the Van Cliburn International Piano Competition in 2009.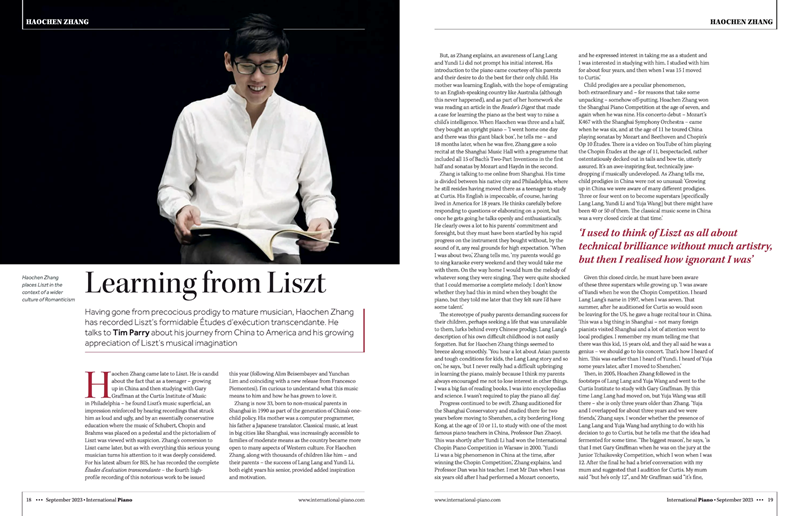 In other features this month, the guru of historic recordings Mark Ainley launches a new regular column that will explore riches from pianists of the past; Bryce Morrison considers the legacy of one of the biggest names in 20th-century piano-playing, Vladimir Horowitz; Jeremy Nicholas investigates the history on record of Godowsky's Symphonic Metamorphosis on Johann Strauss's Die Fledermaus and recommends his favourite versions; and Daniel-Ben Pienaar talks about his new recording of Haydn's complete piano sonatas. In addition, Marc-André Hamelin talks to Harriet Smith about his new recording of the complete Nocturnes and Barcarolles by Gabriel Fauré, and Jeremy Nicholas reflects on the long career of the Turkish pianist Idil Biret.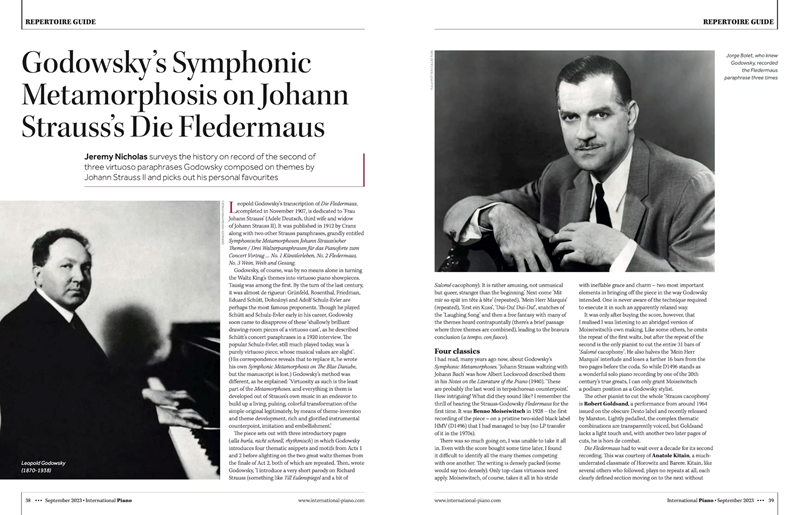 There's more, of course: Murray McLachlan continues his educational guide for pianists returning to the instrument, and we offer a round-up of the piano courses on offer at British conservatoires.
Our reviews coverage encompasses new recordings from Yuja Wang, Hélène Grimaud, Kenneth Hamilton and Orli Shaham, while we also present live reviews from concerts and festivals in San Francisco, Aldeburgh and Bad Kissingen.
Finally, this issue's 'Music of my Life' features the French pianist Bertrand Chamayou, who talks about five pianists and five recordings that have been a significant influence on him.
Never miss an issue of International Piano – subscribe today