Celebrating Gramophone's Label of the Year, Chandos, with Ralph Couzens and Brian Pidgeon
Friday, January 6, 2023
The challenges - and rewards – of making classical recordings in 2023 by one of the UK's most successful independent record companies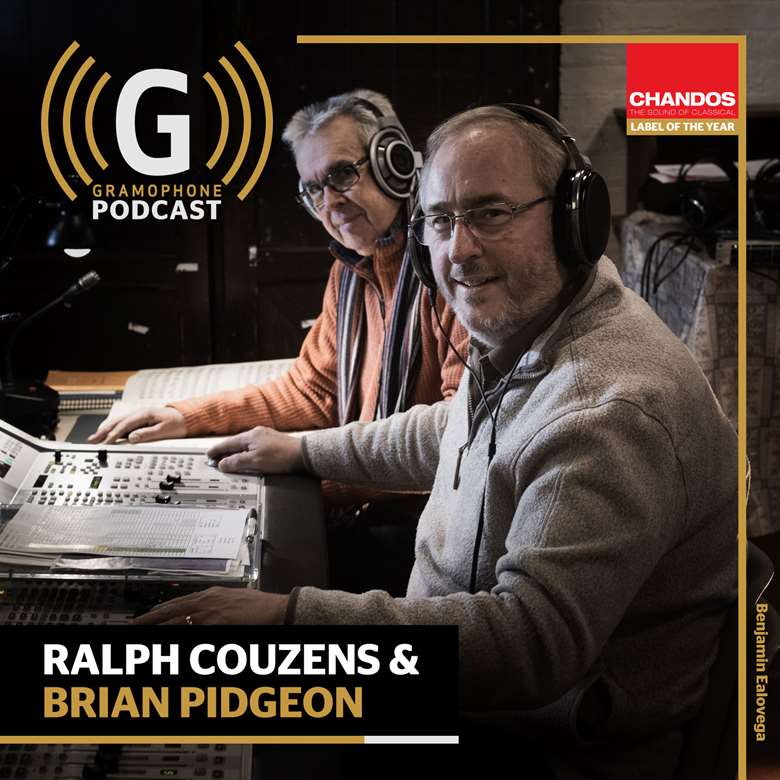 Chandos was named Gramophone's Label of the Year at the 2022 Gramophone Classical Music Awards in October – a perfect excuse for a series of podcasts focusing on some of the label's key artists and the people who steer and shape the label. In this third podcast, James Jolly met up with Chandos's Managing Director, Ralph Couzens, and the producer Brian Pidgeon who has made hundreds of recordings for Chandos. The conversation took place in St Augustine's, Kilburn, North London, during a run of recording sessions with the Sinfonia of London and John Wilson.
This podcast is dedicated to the memory of Paul Westcott (1969-2022), for 25 years press officer of Chandos and a good friend to so many people in the classical music world.
You can listen to the Podcast above. To hear other Gramophone podcasts, or to subscribe for free to new editions, search for 'Gramophone' in your Podcast App of choice, or visit Gramophone's page on Apple Music podcasts.