Exploring the genius of JS Bach
Friday, March 19, 2021
Jonathan Freeman-Attwood joins the Gramophone Podcast to discuss Baroque music's greatest composer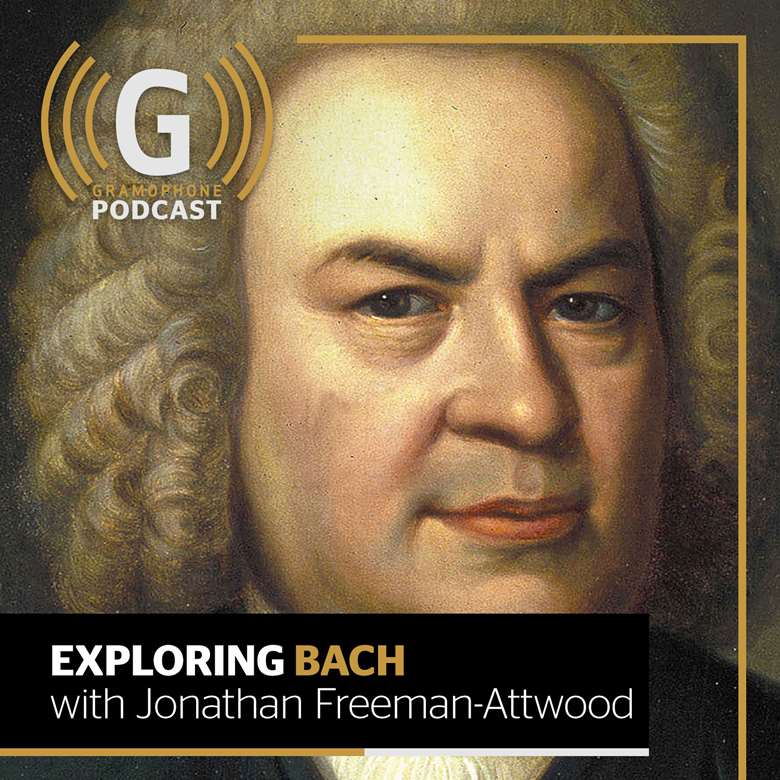 This week's podcast is devoted to exploring the music, life and legacy of the greatest genius of Baroque music – and arguably of all music – JS Bach. Editor Martin Cullingford invited Bach specialist and Gramophone reviewer, the Royal Academy of Music's Principal Jonathan Freeman-Attwood, to talk about the composer of some of the most profound masterpieces ever written. This Podcast coincides with the publication of Gramophone Presents JS Bach, a special publication devoted to exploring the composer and his music.
Gramophone Podcasts are presented in association with Wigmore Hall, where the music continues despite lockdown with 40 streamed concerts every weekday from Monday, February 22 until April 3 (find full details of week 4 at the bottom of this page). To watch, or donate, please visit the Wigmore Hall's website.
You can listen to the Podcast above. To hear other Gramophone podcasts, or to subscribe for free to new editions, search for 'Gramophone Magazine' in your Podcast application of choice, or visit Gramophone's page on Apple Music podcasts.
Musical excerpts taken from: the Cello Suites by David Watkin on Resonus; the Sonatas and Partitas for Solo Violin by Rachel Podger on Channel Classics; the Goldberg Variations by Beatrice Rana on Warner Classics; and the St Matthew Passion conducted by Masaaki Suzuki on BIS. 
WIGMORE HALL CONCERTS
Monday, March 22, 1.00pm
Nash Ensemble
Bruch Eight Pieces for Clarinet, Viola and Piano Op 83  – No 2, Rumänische Melodie: No 8, Andante; No 1, Andante; No 7, Allegro vivace, ma non troppo

Brahms Piano Quintet in F minor, Op 34
 
Monday, March 22, 7.30pm
London Handel Players
Lucy Crowe sop
Bach Ich habe genug, BWV82a – 'Ich habe genug'. Brandenburg Concerto No 5
Handel Giulio Cesare in Egitto – 'Da tempeste il legno infranto'

Bach Brandenburg Concerto No 4

Handel Alceste – 'Gentle Morpheus, son of night'
 
Tuesday, March 23,  7.30pm
Steven Isserlis vc
Mishka Rushdie Momen pf
Beethoven 12 Variations on 'See the conqu'ring hero comes' from Handel's Judas Maccabaeus, WoO45
Bruch Kol Nidrei –Adagio on Hebrew Melodies, Op 47

Bloch Suite No 1 for solo cello

Ravel Deux mélodies hébraïques

Mendelssohn Cello Sonata No 2 in D, Op 58
 
Wednesday, March 24, 7.30pm
Ashley Riches bass-bar
Joseph Middleton pf
A programme of English songs on the subject of winter turning to spring, ending with Finzi's Let us Garlands Bring.
 
Thursday, March 25, 7.30pm
Timothy Ridout va
James Baillieu pf
Flackton Viola Sonata in G minor
Forsyth Chanson Celtique
Vaughan Williams Six Studies in English Folksong

Britten Suite for violin and piano Op 6  – No 6, Waltz
Beethoven (trans Bowen) Moonlight Op 27 No 2 – Adagio sostenuto

Clarke Viola Sonata
Coates First Meeting (souvenir)
 
Friday, March 26, 7.30pm
Arcangelo / Jonathan Cohen hpd
Alina Ibragimova vn
Vivaldi Violin Concerto in D, RV234 'L'Inquietudine'
Locatelli Concerto grosso in G, Op 7 No 3
JS Bach Violin Sonata in E minor BWV1023
Vivaldi Concerto in B minor for four violins Op 3 No 10
Corelli Concerto grosso in D Op 6 No 7
JS Bach Violin Concerto in A, BWV1055