Born in Belfast in 1939, James Galway was always surrounded by music. His father played the flute and his mother the piano, while his brother is another flautist. Galway left school at 14 to work in a piano factory before the local education authority gave him a grant to go to the Royal College of Music, where he studied with John Francis. After three years he moved to the Guildhall School of Music for further study with Geoffrey Gilbert. Next he was awarded a French Government scholarship to the Paris Conservatoire where he stayed for eight months working with Gaston Crunelle and Jean-Pierre Rampal. Aged 21 he joined the Sadler's Wells Orchestra as Second Flute to William Bennett, staying for five seasons before his appointment as First Flute with the LSO under Kertesz and then of the RPO under Kempe. 
So to Berlin. It was quite by chance that he saw the advertisement for Principal Flute with the Berlin Philharmonic in a German journal. He applied and heard nothing for 18 months. Eventually he was summoned only to find that the orchestra had already chosen a shortlist of three, one German, one Frenchman and one Dane. The General Manager, Wolfgang Stressemann,  tried to dissuade him from proceeding further, but Galway had not come halfway across Europe at their request to be so easily refused. Galway played for Karajan. He wanted to play the Ibert Flute Concerto, which he had just done in Wales with Meredith Davies, but, no, it had to be the Mozart Concerto in D major. Galway was accepted and served as Principal from 1969-75 before embarking on a solo career.
To date, Galway has sold more than 30 million albums and is still one of the most widely-known personalities in classical music. Many of his most famous recordings are centred in Classical and Baroque repertoire, but Galway has also been a passionate advocate of new music, and has had works commissioned by him and for him by composers including Thea Musgrave, Lowell Liebermann, Lorin Maazel, John Corigliano, William Bolcom and Malcolm Arnold. Galway has played alongside artists as diverse as The Chieftains, Elton John, Stevie Wonder and Pink Floyd. He was awarded the OBE in 1979 and Knighted in 2001.
(Photo by Paul Cox)
Lifetime Achievement Award sponsored by Mrs Joan Jones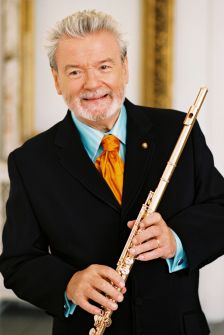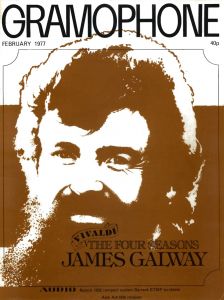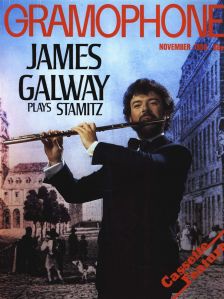 If you are a library, university or other organisation that would be interested in an institutional subscription to Gramophone please click here for further information.