Concept Album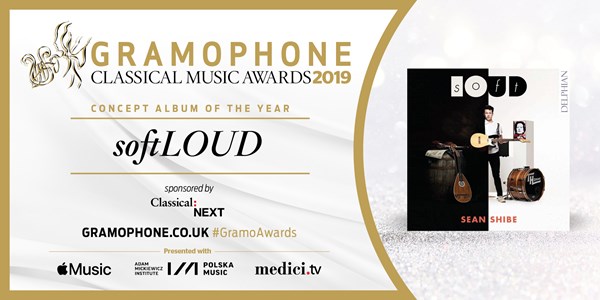 First, the Award itself. In a streaming era, when recordings are often broken up and woven into a day-long playlist, what, today, is an album? It's a question I've posed in our pages, and one that also led to the launch, by the UK record industry body the BPI, of National Album Day, which took place last week.
Sometimes, of course, a classical album will be a single work, sometimes an inspired concerto coupling. But what we wanted was to draw attention to those albums where a creative mind has curated something visionary, a programme whose whole speaks more powerfully than its parts. A thought-through journey, which compels to be heard in one sitting. A concept that makes a virtue of the genre.
Our inaugural winner was a personal reaction to events: the EU referendum, the American elections, the murder of a British MP on the streets of her constituency. 'I'm creating a programme whose contrasts speak of a personal response to the world around me,' says guitarist Sean Shibe. The repertoire begins on classical guitar, moving from delicate Scottish lute songs to James MacMillan, then switches to electric guitar, progressing from the cyclical embrace of Steve Reich's Electronic Counterpoint to the angry thrust of Killer by David Lang. 'Have we today forgotten how to speak softly and with grace; or is the real danger that we aren't screaming loudly enough?' asks Shibe in the sleeves notes, but, ultimately, through the programme itself. 'softLOUD' is a fascinating answer to the question of what, today, an album can do, and be. Martin Cullingford
This Concept Album Award is sponsored by Classical: Next
Special Awards 2019
Recording of the Year | Orchestra of the Year | Label of the Year | Artist of the Year | Young Artist of the Year | Lifetime Achievement | Special Achievement | Concept Album 
If you are a library, university or other organisation that would be interested in an institutional subscription to Gramophone please click here for further information.