Jed Distler's Cliburn Blog No 3
Sunday, June 5, 2022
From Bach to Balakirev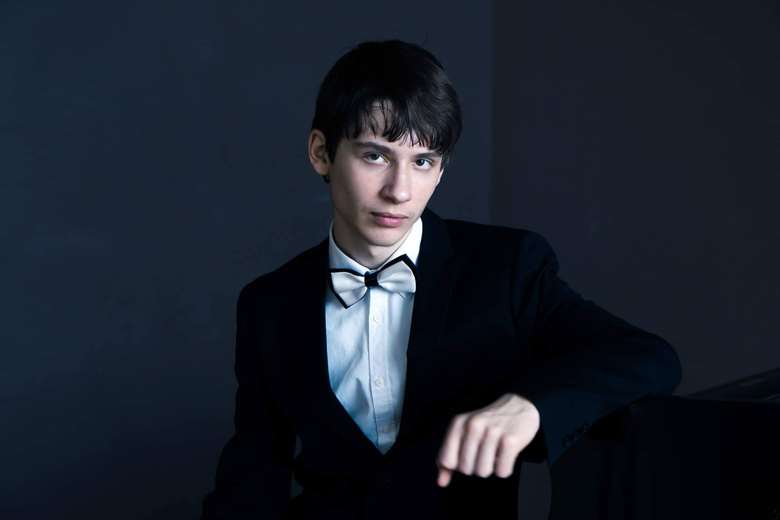 Many of the past half-century's pianistic luminaries first came to international attention via the Van Cliburn Competition, and not just first prize winners. 1966's Gold medalist was, of course, the late Radu Lupu, whose iconic reputation needs little explanation from these quarters. Yet, in my opinion, the pool of Silver and Bronze medal winners often seemed to produce the more interesting artists.
For example, I still think that 1977's runners-up Jeffrey Swann and the late Alexander Toradze played circles around Gold medalist Steven de Groote. When audience favourite Youri Egorov failed to make the 1977 finals, an ad-hoc committee raised money to equal the Cliburn's top cash prize and help further the tragically short-lived pianist's brilliant career. And I fully agreed with 1981 jury member Earl Wild when he favored Silver medalist Santiago Rodriguez's artistry over first-prize winner André-Michel Schub.
In any event, it's too early in the game to make predictions. However, I bestow my personal Glenn Gould wannabe award to Alberto Cano Smit, who opened the fifth Preliminary Round concert with extensive selections from Bach's The Art of Fugue. His slouched sitting position and hair-trigger articulation evoked the iconoclastic Canadian pianist, as did his deliberation over Contrapunctus I and Contrapunctus V and his rapid-transit Contrapunctus IV. Smit's Contrapunctus IX would have impressed more had it been less thickly textured and less pedalled. Of the two Albéniz Iberia numbers, I preferred Smit's brooding and dreamy 'Evocación' over his well-played yet relatively workaday 'El Puerto'.
Ironically, this pianist's Spanish heart revealed itself best in a richly rhapsodic performance of the compulsory commissioned piece, Sir Stephen Hough's Fanfare Toccata. It towered over Yuki Yoshimi's perfunctory reading, which the 22-year-old Japanese pianist followed with a bland and episodic Liszt B minor Sonata. Vitaly Starikov's Hough opener was solid, workmanlike and heavy-gaited. You'd think that comparable tonal heft would work against Debussy's Estampes, yet Starikov's outer movements boasted intriguing detail and textural allure. His Wagner-Liszt Tannhäuser Overture suffered from myriad blemishes and cloudy balances; I suspect that Starikov is still getting this work into his fingers and bloodstream.
While Schumann's Humoreske presented no technical difficulties for 22-year-old Xiaolu Zang from China, his square phrasing, limited dynamic range and lack of harmonic awareness left a tepid, superficial impression. On the other hand, he created a beautiful atmosphere in the Scriabin Fourth Sonata's languorous first movement, effecting an assiduous transition into the flickering music that followed. After a full meal of Schumann and Scriabin, the Hough provided a welcome after-dinner mint. Here Zang cut loose with his segment's finest playing.
The sixth Preliminary Round concert started off strongly. Uladzislau Khandohi, a 20-year-old pianist from Belarus, plays with an authority and command that belies his youth. He opened with a solidly put-together and shapely reading of the Hough. If his Schumann Études symphonique didn't erase memories of Beatrice Rana's stunningly imaginative 2013 Cliburn interpretation, it's apparent that no barriers exist for Khandohi between idea and execution. This equally applied to his daringly stretched-out Scriabin E minor Mazurka, Op 25 No 3, and the Prokofiev Études, Op 2, which sounded like meaningful music rather than the usual athletic stunts. A formidable talent, this young man!
I first encountered the Milanese pianist Francesco Granata through his 2018 solo CD published by Suonare Records. Now 23, he's evolved tenfold since that release. Granata began his set with a generously sung-out Tchaikovsky 'Meditation', Op 72 No 5. His relaxed and lyrically informed Hough interpretation contrasted to some of the edgier versions we've been hearing, but the piece can take it. Granata's Stravinsky-Agosti Firebird Suite didn't match fellow contestant Clayton Stephenson's awesome standard, but I don't think it's really Granata's kind of music, whereas Schubert's A minor Sonata, D784, suits him to a tee.
Yutong Sun closed Friday night's round. The 26-year-old Chinese pianist has trotted the competition boards seemingly forever, and always plays with good taste, scrupulous preparation and unflappable professionalism. When Sun participated in last year's Chopin Competition in Warsaw, I wrote that he represented that kind of pianist whom one calls upon when a last-minute substitute is required, because you know that Sun will show up and deliver solid, world-class goods under any circumstance. Consistency is Sun's middle name, and his pianism always satisfies, even it never quite makes you gasp. All I can say is that Sun played Handel's G major Chaconne, Hough's commissioned piece, Ligeti's 'L'escalier du diable' and Beethoven's Op 110 Sonata pretty darn impeccably, as I knew he would.
One of The Cliburn's younger hopefuls, Australian Shuan Hern Lee began the seventh Preliminary Round concert with a decent if not really tip-top Hough Fanfare Toccata. A small-scaled yet subtly nuanced Haydn E flat Sonata HobXVI No 52 followed, replete with discreet embellishments. Next, Chopin's Barcarolle turned up for the first time at this year's competition. I loved Lee's delicacy and refinement, from the shimmering trills in thirds to the rhetorical touches before the main theme returned. His long ritardando in the coda convinced me too. And anyone who makes Balakirev's Islamey sound effortlessly musical and easy deserves a special medal; in time I hope Lee will explore this music's demonic underside, and to project 'more in oils than pastels', if I may quote Vladimir Horowitz.
I reported in Gramophone about the 2021 Montreál Concours (Online Concerts & Events, 7/21), where I singled out French-Japanese pianist Marcel Tadokoro's masterly and engaging Brahms Paganini Variations for praise. He began the Hough on cruise control, not really committing to the music until the final bars. I suspect he viewed it as an obligatory warm-up en route to weaving tonal magic in the 'Musette en rondeau' from Rameau's Suite in E minor. The pianist then hit his expressive and technical stride in a vividly detailed and cogently paced traversal of Beethoven's Variations Op 34. I expected his Liszt 'Feux follets' to match the lithe, feathery and graceful standard we've come to anticipate from every young competitor under the sun, but was pleasantly surprised by Tadokoro's winsome left-hand accents and fresh accentuations. The 'Russian Dance' from Stravinsky's Three Movements from Petrushka didn't quite jell under the weight of Tadokoro's search for novel voicings and phrasings. However, the pianist regained focus and composure for Petrushka's remaining two movements, and it was smooth sailing to the end.
The 23-year-old Milan native Fernando Gad Crema received deservedly positive acclaim in the 2021 Chopin Competition, and I welcomed this opportunity to hear him again in a wider range of repertoire. Opening with Scarlatti's introspective D minor Sonata, Kk213, enabled Crema to calmly adjust to the instrument, the acoustics and the public, as well as showcase his dulcet sonority. The singing impulse and full-bodied resonance characterising Crema's Scriabin B minor Fantasy was counterbalanced by intelligent dynamic scaling and strong inner rhythm that imparted uncommon coherence upon a diffuse and problematic work.
By contrast, Mendelssohn's Variations sérieuses embody clarity and balance, and allow no room for the slightest hesitancy or technical weakness. Knowing that Crema was mentored by Jean-Yves Thibaudet, I can't help but wonder if the latter's standard-setting recording of the Mendelssohn influenced the young pianist's comparably ebullient reading. Hough's new Fanfare Toccata, of course, has no performing tradition other than what we've heard from the Cliburn finalists, from bold and brassy interpretations to Crema's supple and wittily offhand conception. Jed Distler Saturday, June 4
POST SCRIPT
The Quarter Finalists have been announced.
(The Quarter finals start today, Sunday, June 5 at 10am, Fort Worth time.)
Albert Cano Smit Spain/Netherlands, 25
Dmytro Choni Ukraine, 28
Federico Gad Crema Italy, 23
Anna Geniushene Russia, 31
Masaya Kamei Japan, 20
Uladzislau Khandohi Belarus, 20
Honggi Kim  South Korea, 30
Andrew Li United States, 22
Yunchan Lim South Korea, 18
Denis Linnik Belarus, 26
Kate Liu United States, 28
Jinhyung Park South Korea, 26
Changyong Shin South Korea, 28
Ilya Shmukler Russia, 27
Clayton Stephenson United States, 23
Yutong Sun China, 26
Marcel Tadokoro France/Japan, 28
Yuki Yoshimi Japan, 22
To watch more videos of the performances discussed above, visit the Cliburn International Piano Competition website: cliburn.org
Gramophone is a Media Partner of The Cliburn International Piano Competition
Welcome to

Gramophone

...
We have been writing about classical music for our dedicated and knowledgeable readers since 1923 and we would love you to join them.
Subscribing to Gramophone is easy, you can choose how you want to enjoy each new issue (our beautifully produced printed magazine or the digital edition, or both) and also whether you would like access to our complete digital archive (stretching back to our very first issue in April 1923) and unparalleled Reviews Database, covering 50,000 albums and written by leading experts in their field.
To find the perfect subscription for you, simply visit:gramophone.co.uk/subscribe