Editor's Choice: August 2023 | The best new classical recordings
Friday, July 7, 2023
Hilary Hahn's album of Ysaÿe's Six Solo Violin Sonatas is our Recording of the Month, alongside several other outstanding new classical releases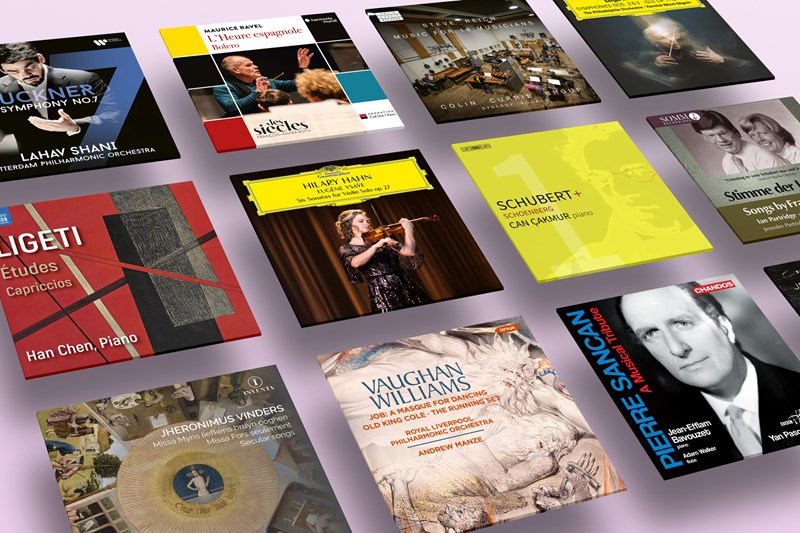 In every issue of Gramophone, Editor Martin Cullingford chooses 12 albums (10 new releases, plus one DVD/blu-ray and one archive recommendation) as his Editor's Choice. Below, you will find the albums selected as Editor's Choice in the August 2023 issue, beginning with the Recording of the Month. 
We've included links to the album reviews in Gramophone's Reviews Database, a digital archive of all of our reviews from 1983 to today. To find out more about subscribing to Gramophone and the Reviews Database, please visit: magsubscriptions.com
Recording of the month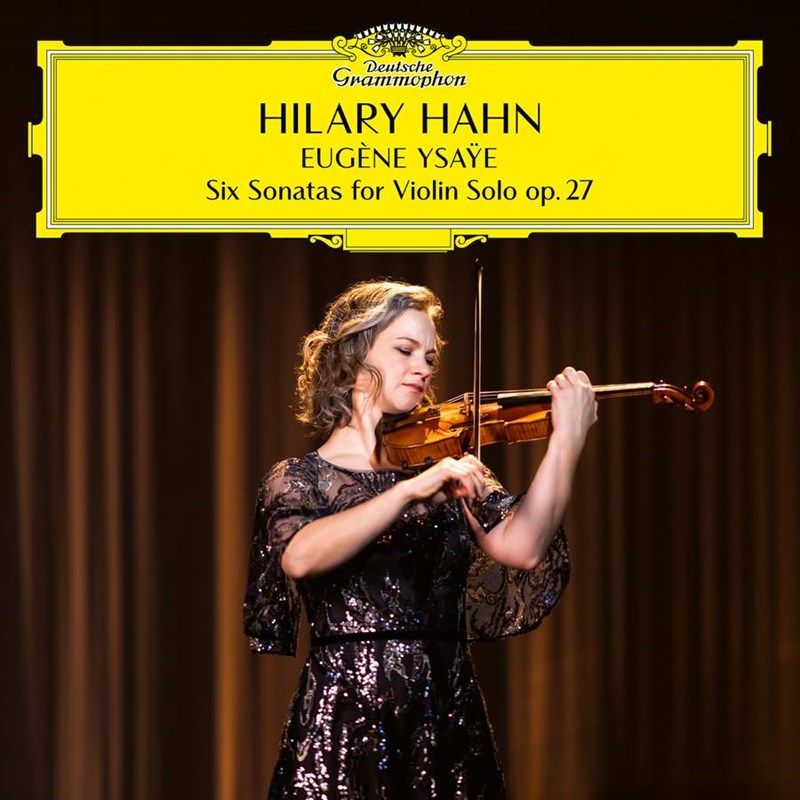 Ysaÿe Six Solo Violin Sonatas
Hilary Hahn vn 
DG 
An artist of intense virtuosity meets repertoire which pushes the violin to its communicative limits: Hilary Hahn's album of Ysaÿe sonatas is an extraordinary achievement. 
---

Bruckner
 

Symphony No 7

 

Rotterdam Philharmonic Orchestra / Lahav Shani 

Warner Classics 

From his vision of this magisterial symphony to the orchestral sound world he draws from the Rotterdam Philharmonic, Lahav Shani's Bruckner 7 is an impressive release indeed. 
---

Rachmaninov
 

Symphonies Nos 2 & 3

 

The Philadelphia Orchestra / Yannick Nézet-Séguin 

DG 

The links between Rachmaninov's music and the Philadelphia Orchestra were clear in the cycle's riveting first set from 2021; the spirit of excellence is just as alive here. 
---

Sancan
 

'A Musical Tribute'

 

Jean-Efflam Bavouzet pf BBC Philharmonic / Yan Pascal Tortelier

Chandos 

This little-heard music is given sparkling advocacy by one of the composer's pupils, the brilliant Jean-Efflam Bavouzet, superbly partnered by the BBC Philharmonic.
---

Vaughan Williams
 

Job: A Masque for Dancing

Royal Liverpool Philharmonic Orchestra / Andrew Manze 

Onyx 

The textural detail from Andrew Manze and the RLPO in this Vaughan Williams album is compelling and beautiful. 
---

Reich
 

Music for 18 Musicians

 

Synergy Vocals; Colin Currie Group 

Colin Currie Records 

The extraordinary control that Steve Reich's fascinating work requires is matched by exquisite musicality from Colin Currie and colleagues – the result is a sublime and reflective recording.  
---

Ligeti
 

Complete Études

Han Chen pf 

Naxos 

The superb pianist Han Chen draws on an equal affinity with Romantic and contemporary repertoire to bring us a survey of Ligeti's Études which, writes reviewer Jed Distler, stands among the best.
---

Schubert Piano Sonatas Nos 4 & 20
 

Schoenberg Drei Klavierstücke

 

Can Çakmur pf 

BIS 

A masterly and moving pair of Schubert sonatas from Can Çakmur, with an attractive attention to colour; in between comes equally inspiring Schoenberg. 
---

Vinders Masses
The Choir of Sidney Sussex College, Cambridge / David Skinner 
Inventa 
This rare advocacy of 16th-century Jheronimus Vinders's music from the Choir of Sidney Sussex College under David Skinner is fascinating and enjoyable.
---

Ravel L'heure espagnole. Boléro
Sols; Les Siècles / François-Xavier Roth 
Harmonia Mundi 
Everything that François-Xavier Roth and his superb Les Siècles musicians turn their hands to seems to emerge as riveting and revelatory, and this Ravel recording is no exception. 
---
DVD/blu-ray

Lully Acis et Galatée
Sols; Maggio Musicale, Florence / Federico Maria Sardelli 
Dynamic 
The only DVD currently available of Lully's final opera makes this release a valuable addition to the catalogue. 
---
Reissue/archive

Schubert Songs
Ian Partridge ten Jennifer Partridge pf
Somm 
James Jolly caught up with the tenor Ian Partridge in last issue's Carte Blanche to mark the singer's 85th birthday, and this splendid tribute to his art is a timely reminder of this fine musician's special qualities.
---