Introducing the July 2021 issue of Gramophone
Martin Cullingford
Friday, June 11, 2021
Editor Martin Cullingford introduces the July issue, featuring a special focus on the musical legacy of Astor Piazzolla and Rob Cowan's guide to 20 great artists you (probably) haven't heard of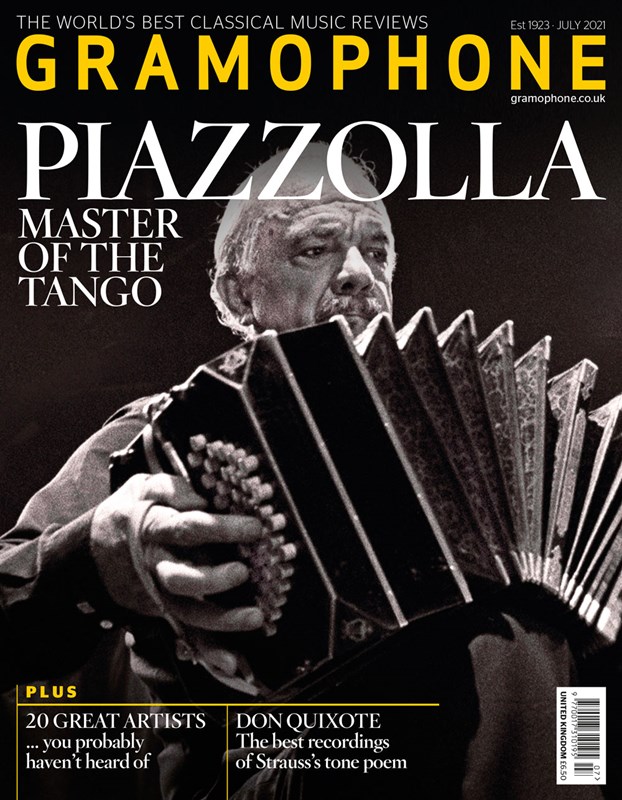 I recently set our expert on archive recordings Rob Cowan a challenge – and he then set me, all of us in fact, one in return. I invited him to come up with a list of 20 superb artists who for reasons varied – sometimes tragic, sometimes simply to do with the vagaries of fortune – are either unknown, or known only to a limited number of aficionados. The result can be found in the July issue – 'Great musicians from under the radar' – where across seven pages he introduces us to artists both past and present who deserve to be much better appreciated.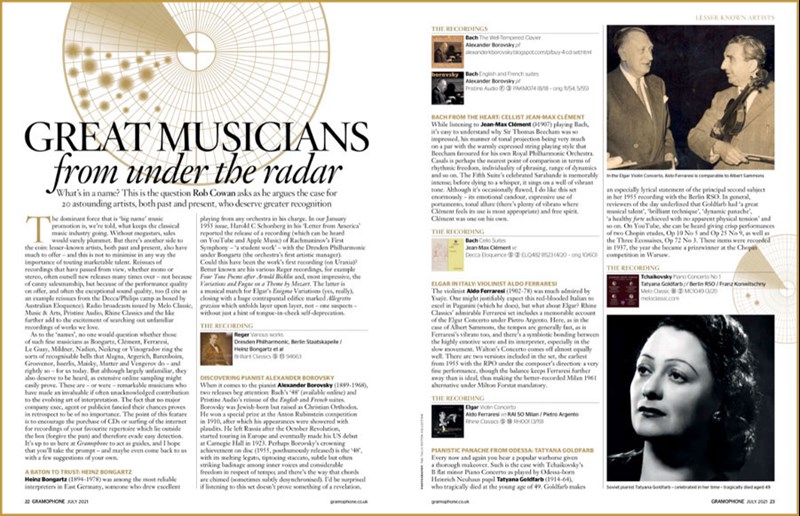 There's nothing wrong with affording fame to figures who dominate the classical music scene – their brilliance often deserves the brightest of light, greatest of support and most heartfelt of praise – but listening only to the likes of major-label luminaries or holders of powerful podium positions does run the risk of missing out. The relatively small number of stars can only ever be the tip of an iceberg – and even then, the passing of time can often correct consensus. (And not least with composers – that two Handel operas feature among this month's Editor's Choices seems unremarkable enough to us, but it probably wouldn't have felt so to readers even just a few decades ago.)
So Rob's challenge to us is firstly to settle down and explore his selection – something I've already started on, so far particularly enjoying the Swedish pianist Lars Sellergren and the Norwegian mezzo Lorri Lail – and then, when you've done that, to come up with some suggestions of your own.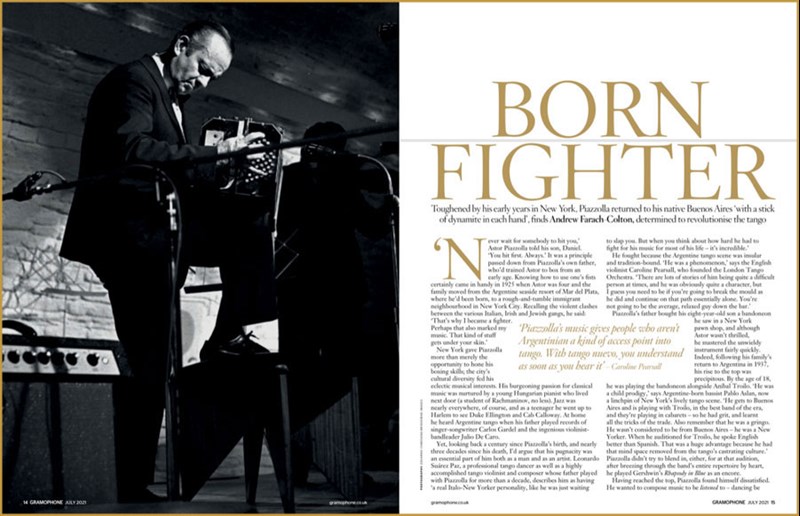 It would, of course, be wonderful simply to order all 20 recommended albums and introduce these unexpected additions to your collection, and I'd be delighted if some you did. But this is also where streaming really comes into its own. Exploring each of these artists – and not just the albums recommended by Rob – is a mere click away, whether to try-before-you-buy or simply as your listening experience in its own right. This month brought news from Apple Music that really does lay to rest the criticism often levelled at streaming by people who argue that it isn't as good an audio experience as CD. This hasn't been the case for a while anyway, but very soon Apple Music will not only be offering all its music as lossless sound (ie, CD-quality or higher) for the usual subscription price, but also enhancing its catalogue with recordings in Spatial Audio using Dolby's Atmos '3D surround' technology. I remember the first time I heard Atmos. It was a demonstration at Dolby's London studio of a recording from King's College, Cambridge, and what struck me most was the 'silence' before the music even began, when I was staggered by the sense of actually sitting in the chapel's unique acoustic. Apple's announcement is an impressive sign of how swiftly the highest-end of audio technology today trickles down to enrich the experience of the widest possible audiences. You can read more about this development in this month's Audio News.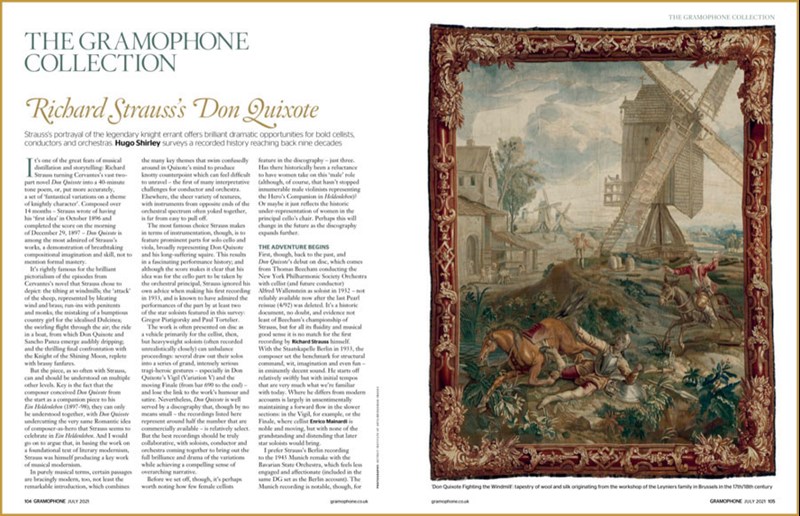 What matters most, of course, is the music. But whether in physical format or via a smart phone, hearing something special in the highest possible quality – and even finding it in the first place – has never been easier.
---
Welcome to Gramophone ...
We have been writing about classical music for our dedicated and knowledgeable readers since 1923 and we would love you to join them.
Subscribing to Gramophone is easy, you can choose how you want to enjoy each new issue (our beautifully produced printed magazine or the digital edition, or both) and also whether you would like access to our complete digital archive (stretching back to our very first issue in April 1923) and unparalleled Reviews Database, covering 50,000 albums and written by leading experts in their field.
To find the perfect subscription for you, simply visit: gramophone.co.uk/subscribe
---