Glenn Gould: man, musician, myth and mystique
Gramophone
Monday, October 2, 2017
Today, the fascination with Glenn GouId's art is as intense as ever. Fellow Canadian Rick Phillips examines this unique musician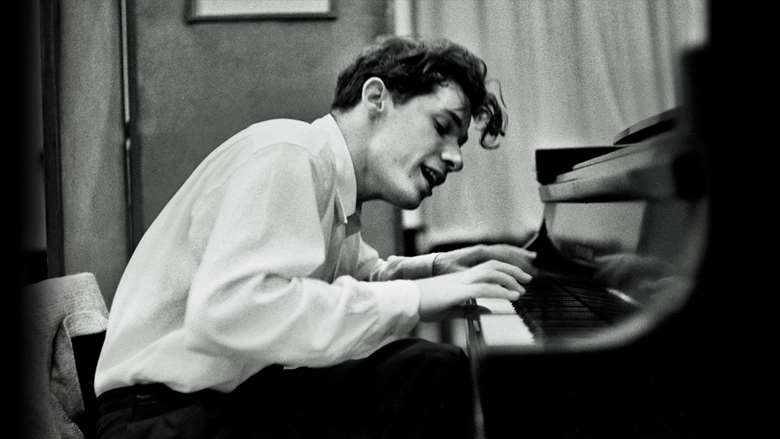 ---
Welcome to Gramophone ...
We have been writing about classical music for our dedicated and knowledgeable readers since 1923 and we would love you to join them.
Subscribing to Gramophone is easy, you can choose how you want to enjoy each new issue (our beautifully produced printed magazine or the digital edition, or both) and also whether you would like access to our complete digital archive (stretching back to our very first issue in April 1923) and unparalleled Reviews Database, covering 50,000 albums and written by leading experts in their field.
To find the perfect subscription for you, simply visit: gramophone.co.uk/subscribe
---
The fact that Glenn Gould bookended his recording career as a pianist with the Goldberg Variations by JS Bach – one of the pinnacles of the variation form – seems eerily appropriate. For Gould, communicating was his personal theme, and the way he achieved it during his lifetime was truly protean: pianist, composer, writer, critic, producer, broadcaster, conversationalist, conductor – they were all Glenn Gould, all variations on his theme. They illustrate his incredible desire to communicate what interested him, to others – to connect. Since his death in 1982, Gould's recordings, writings, videos, and radio documentaries have continued to fuel his fame and legacy, probably more than is the case for any other musician.
Glenn Herbert Gould was born in Toronto on September 25, 1932. His father was a successful furrier and a good amateur violinist. His mother played piano and organ; Edvard Grieg had been a first cousin of her grandfather's. At the age of three Gould could read musical notation, and at five he began to compose. He heard his first live performance, a concert by pianist Josef Hofmann, when aged six. After early lessons at the piano with his mother, Gould entered the Toronto (later Royal) Conservatory of Music, where he studied both organ and piano. But the man who had the most influence on him was the Chilean-born pianist and teacher Alberto Guerrero, with whom Gould studied until 1952. By the age of 12, Gould had earned the Associate Diploma, with highest honours – a professional level of achievement.
His first public performance was in 1945 as an organist. The newspaper review that followed bore the headline, 'Boy, Age 12, Shows Genius as Organist'. The next year he made his orchestral debut in Beethoven's Piano Concerto No 4 at a Royal Conservatory concert. A year later he gave his recital debut in Toronto in a program of Scarlatti, Beethoven, Chopin and Liszt. Artur Schnabel, Rosalyn Tureck and Leopold Stokowski were all early influences on the teenage Glenn Gould. By the early 1950s he was known across Canada through his many concert appearances as well as CBC Radio and Television broadcasts.
In January 1955 Gould made his US debuts with recitals in New York and Washington DC, and was immediately thrown into the American public eye. His unusual programmes of music by the likes of Sweelinck, Byrd, Bach, late Beethoven, Berg and Webern, the distinctive pianistic style and extraordinary interpretations, and his bizarre stage mannerisms (including humming and singing) marked him as an individual and original artist. The day after his New York debut, Gould was offered an exclusive recording contract with CBS, and his first recording – of the Goldberg Variations – was released in 1956 to rave reviews from critics and audiences alike.
The career began to blossom and he gave concerts across North America. In 1957, Gould embarked on his first tour of Europe, starting with two weeks in the Soviet Union. He was the first Canadian, and the first North American to perform in the USSR – at the height of the Cold War. He is still revered in Russia today. During the next several years, Gould lived the life of a successful piano virtuoso, garnering praise wherever he performed, but also controversy. His personal mannerisms and eccentricities drew just as much attention as his performances. But if the adage of there being no bad publicity is true, it was never more true than in the case of Glenn Gould. Even at the height of summer, Gould had a fear of catching cold. He would over-dress with multiple layers of clothing, hat, overcoat and gloves. Before sitting down at the keyboard, he would soak and massage his hands and forearms in warm water for 20 minutes. On stage, there was always a small carpet under his feet. As well as the vocalising while playing, Gould also quite often conducted himself at the keyboard. While one hand played alone, the other was often engaged in conducting. And there was the famous, squeaky, battered chair – often heard in his recordings, and another Gould trademark, like the vocalising. The chair had been one of a set of folding bridge chairs, adapted by his father. It was quite low to the keyboard and each leg could be adjusted individually for height. Sometimes he hung low over the keyboard, sometimes his back would straighten, and he would play with closed eyes, looking heavenward.
Then in April 1964, at the age of 31 and the height of his concert career, he gave it all up and retired from public performance, never to return. For Gould saw himself as more than a pianist. He also had interests in writing, broadcasting, composing, electronic technologies, film – even conducting. And he could see that the gruelling, taxing schedule of concert artist was preventing him from realising these objectives. The live concert experience was demeaning in his mind, making him feel like a 'vaudevillian'.
Gould turned instead to the electronic media. Here, one could 'create' in a controlled environment and ultimately communicate better. Unlike most classical musicians at the time (and even today), Gould embraced all aspects of the studio recording art. He loved the 'Take two-ness' of the recording studio, as he called it. But as well as the many recordings, he also created radio and television programs for the CBC, the BBC and French and German television. He became a prolific writer, on both musical and extra-musical topics. His sleeve-notes, articles for periodicals, reviews, scripts, interviews, and public lectures show a writer of incredible talents and provocative thought. For the sleeve-notes to his own recording of Beethoven's Appassionata Sonata, Gould wrote: 'I confess the reasons for its popularity elude me: it is not, surely, one of the formative works in Beethoven's canon, nor is it one of those tense, argumentative middle-period essays that, like the Violin Concerto, get by through a combination of guts and one good tune…I think that in the Appassionata Sonata, his method does not work.' Extraordinary to find this in the notes to an artist's own recording – but honest!
Composition had appealed to him since childhood, but after his String Quartet, Op 1 from the 1950s, he completed very few pieces of music. Instead, he turned to the radio documentary, which he viewed as a kind of contrapuntal form of audio, created much like a composer creates a piece of music. Gould's work in this area culminated in the Solitude Trilogy of documentaries for CBC Radio, a series dealing with people in isolation – a topic that fascinated him. These radio programmes are colourful, tightly-knit fabrics of audio that weave together speech, information, drama and music. He also arranged music for two feature films; Slaughterhouse Five (1972) and The Wars (1982).
Then in 1981, Gould decided to re-record Bach's Goldberg Variations. He had never revisited any other music before. To any other artist, this would be tempting fate. Over a quarter of a century had passed since 1955 and both he and recording technology had changed dramatically. That must have been the appeal for him: the chance to make two distinct and separate versions of a work that he loved deeply and with which he was so closely identified.
In the fall of 1982, Gould began a new phase, this time as a conductor. He would never have pursued the role of the public, live concert conductor. It was the recording conductor that appealed to him – again the ability to make music in a controlled setting. He put together a chamber orchestra, including members of the Toronto Symphony Orchestra, and recorded the original chamber version of Wagner's Siegfried Idyll. The work had long been a favourite. He had even made his own piano transcription, and recorded it in the 1970s for CBS. Conducting Siegfried Idyll was his final recording. On 27 September, 1982, not long after the release of the second recording of the Goldberg Variations, he suffered a stroke. He died in Toronto on 4 October, a little more than a week after his 50th birthday.
Today in Toronto, the memory and legacy of Gould are strong. A partial list would include Glenn Gould Studio, a magnificent small concert hall and recording studio at the Canadian Broadcasting Centre of the CBC: a life-sized bronze statue of Gould sits on a bench outside. There's the Glenn Gould Professional School at the Royal Conservatory of Music, his alma mater – a thorough training facility for young performers. Two international conferences have been held in Toronto, in 1992 and 1999, which have drawn fans and devotees from around the world. Novels, plays, poems, visual art, music, and the film Thirty-Two Short Films About Glenn Gould have all added to his stature, not to mention countless radio and television documentaries. The Glenn Gould Foundation was formed in Toronto in 1983 to co-ordinate and organise his legacy. The Foundation awards a triennial Glenn Gould Prize in music and communications.
So what is it about Glenn Gould that has not only kept him firmly in the public mind, but has even made him increasingly popular? Pianist Emanuel Ax, who grew up in Winnipeg, can remember the hype around Gould in Canada during the 1950s. Today, he believes Glenn Gould and Vladimir Horowitz are two of the greatest pianists because of their individuality. Whether you agree with Gould or not, says Ax, every pianist since has been influenced by Gould in so in way or another. His communicative strengths were unbelievable, but there was also an ecstasy in Gould's playing. He was exalted by the music he was performing, as was Alfred Cortot in Chopin. Ax was introduced to the piano music of Richard Strauss by Gould's landmark recordings, and now frequently performs selected Strauss works. He's also recently started to study the Bach Partitas, having previously been afraid to tackle them, because of the Gould legacy. But it's not only Gould's music-making that appeals to Ax. He believes that The Glenn Gould Reader, a compilation of Gould's writings, is one of the most powerful books on musical thought and opinion.
The Glenn Gould Reader's editor, Tim Page, agrees that the secret to the longevity of Gould's reputation is his originality. 'Gould begins where other pianists leave off,' he says, alluding to the famous George Szell quip. The love, ecstasy and intensity of Gould in music were infectious. Like Leonard Bernstein, Gould was great to watch. Both of them responded to music honestly and genuinely, and in the heat of performance there was an unpredictable excitement. No two concerts were the same. There was an immediacy and spontaneity, creating an electric quality that kept audiences on the edge of their seats.
Not all of his recordings were stellar. Page believes that some were actually quite bad. But that's the appeal. Good or bad, Gould was always challenging, always fascinating. To Page, another reason for Gould's lasting power was his personality. He shunned the usual trappings of the piano virtuoso, although he could easily have accepted them. His cool, reserved charisma made him stand out even more.
This quiet, solitary character of Gould has caused some to label him a hermit and a recluse. But according to Stephen Posen, Gould's lawyer and friend, and now the sole executor of the Gould Estate, he was warm and fun, far from anti-social. He was a perfectionist, and sought complete control under his own terms. This, of course, was one of the reasons behind his retirement from public performance. The recording studio helped Gould get closer to musical perfection. But the goal of perfection was all through his life. Posen recalls frequent, long telephone conversations during which Gould would often stumble while speaking, struggling to get his thoughts and words just right. He also would often phone Posen, and read him thoughts and writings over the phone, after slaving to get them perfect on his own. To Gould, there was no point in doing anything the same as others. Be unique and do it your own way, or don't do it at all.
And Gould was heroic in the obstacles he overcame to achieve his goals, adds Posen. The fact that he had a very successful musical career, without having to appear publicly is as impressive today as it was 30 years ago. But perfection costs money, because it takes time. Gould wrestled over every note and word, regardless of the cost, sometimes raising the eyebrows and ire of studio crews, record executives and editors. For his 1955 recording of the Goldberg Variations, he recorded all the variations first, ignoring the opening theme. Then, when it came time to record the theme, he laid down over 20 takes of it, trying to find the right neutral character for it, that wouldn't give away the level of involvement emerging later in the work. The opening theme used was take 21.
During his lifetime, Gould was highly regarded in North America, especially in Canada, but his fame is more recent in the UK and parts of Europe. Like Bernstein, Gould was initially viewed as flashy and superficial. He was new, young, fresh and rebellious – a kind of musical James Dean, according to Rob Cowan of Gramophone. It was only after his death and through the phenomenon of the reissue that Gould made his mark. During his life, Gould wasn't trusted, breaking with time-honoured musical traditions and values. But today, through the reissues, a committed, fascinating artist has emerged with much to say. 'He woke us up and opened our ears,' says Rob Cowan, 'similar to the conductor Sergiu Celibidache.' The virtuosity, clarity, and rhythmic drive teamed with that almost manic element of Gould, continue to win new listeners.
Glenn Gould was so much more than a pianist, that to think of him in only one field is to do him an injustice. He was a brilliant mind. Glenn Gould forces us to see our world in different, often challenging ways. We may not always agree with him, or like the results, but we are always richer for the experience.
This article originally appeared in the August 2002 issue of Gramophone. To find out more about subscribing, please visit: gramophone.co.uk/subscribe