JS Bach: the Gramophone Award-winning recordings
Gramophone
Tuesday, October 24, 2017
Every JS Bach recording to have won a Gramophone Award since 1977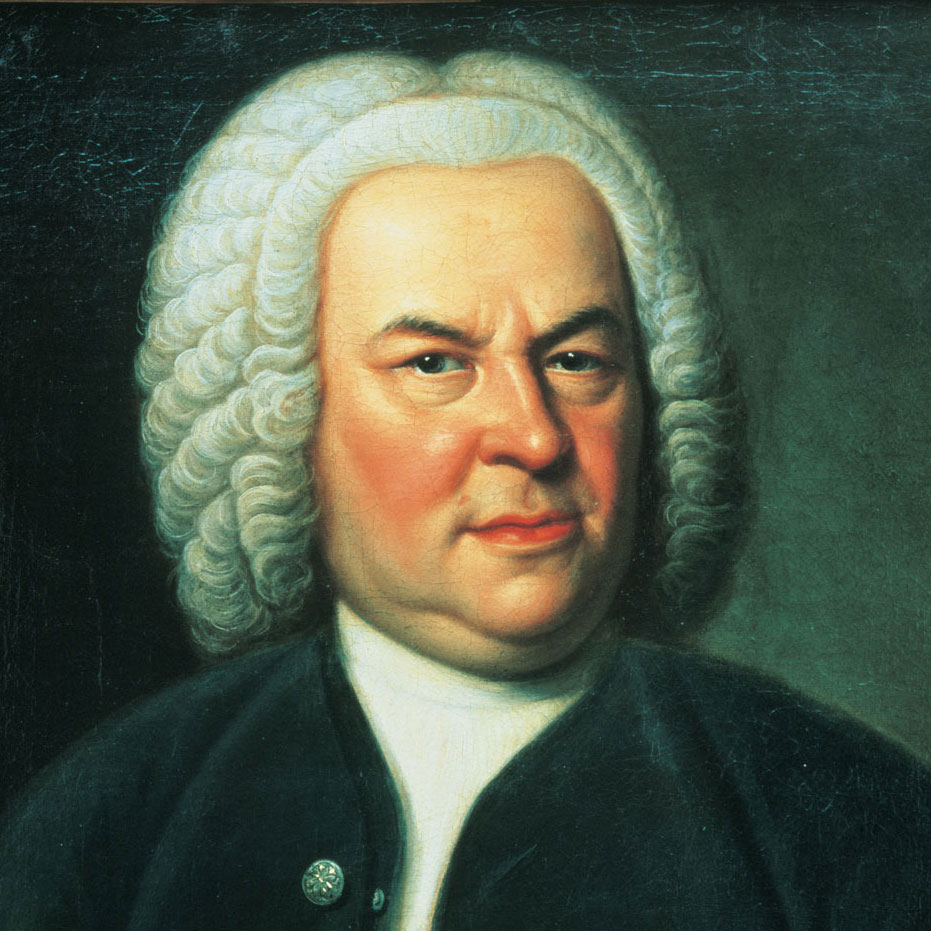 It is little wonder, given the consistent and sustained brilliance of JS Bach's musical output, that so many artists feel compelled to commit their interpretations of his works to record. But with a bewildering array of recordings to choose from, where best to begin? One way which pretty much guarantees an outstanding listening experience is to plot a course through the recordings that have won Gramophone Awards over the past 40 years.
Beginning with Peter Hurford's third volume of organ works in 1979 and coming right up-to-date with Murray Perahia's French Suites from this year – and taking in three markedly different versions of the Goldberg Variations along the way – a life-changing listening journey awaits...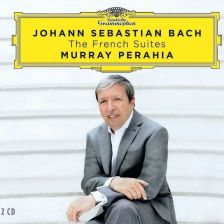 2017 Instrumental Award
JS Bach Six French Suites
Murray Perahia pf
(Deutsche Grammophon)
'Perahia's pacing is unerring throughout, and even if you tend to favour this movement slower, that one faster, the sense of narrative that he brings to these suites as a whole is utterly persuasive...'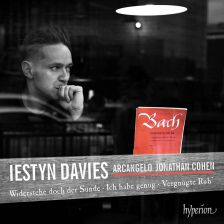 2017 Baroque Vocal Award
JS Bach Cantatas Nos 54, 82 & 170
Iestyn Davies counterten Arcangelo / Jonathan Cohen
(Hyperion)
'The dominant virtue in this fine collaboration between the outstanding Davies and Arcangelo lies in an unsentimental perspicacity, reassuring in its intelligence and deep sensitivity...'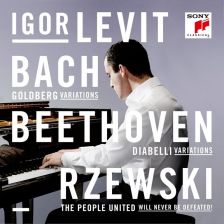 2016 Recording of the Year
JS Bach Goldberg Variations Beethoven Diabelli Variations Rzewski The People United Will Never Be Defeated!
Igor Levit pf
(Sony Classical)
'If a finer piano recording comes my way this year I shall be delighted, but frankly also astonished...'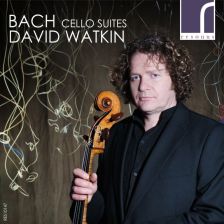 2015 Baroque Instrumental Award
JS Bach Cello Suites
David Watkin vc
(Resonus)
'David Watkin's profound musicianship is more than enough to accelerate this recording of Bach's Cello Suites to the top of the tiny league of "definitive" recordings...'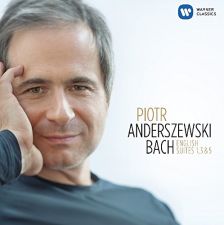 2015 Instrumental Award
JS Bach English Suites Nos 1, 3 & 5
Piotr Anderszewski pf
(Warner Classics)
'The way he has considered the touch and dynamic of every phrase means that these are readings that constantly impress with fresh details each time you hear them...'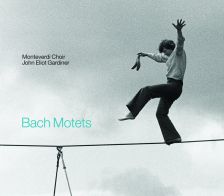 2013 Baroque Vocal Award
JS Bach Motets
Monteverdi Choir; English Baroque Soloists / Sir John Eliot Gardiner
(Soli Deo Gloria)
'Gardiner challenges orthodoxy in how these a cappella holy grails are fundamentally signposted with persuasive passion and genuine zeal...'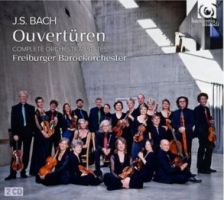 2012 Baroque Instrumental Award
JS Bach Orchestral Suites
Freiburg Baroque Orchestra
(Harmonia Mundi)
'It's hard to imagine an eminent Baroque ensemble more temperamentally suited to the esprit of Bach's four orchestral essays than the Freiburgers...'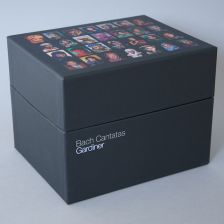 2011 Special Achievement Award
The Bach Cantata Pilgrimage
Monteverdi Choir; English Baroque Soloists / Sir John Eliot Gardiner
(Soli Deo Gloria)
'Each volume is illustrated by a striking Steve McCurry photograph, the message being that Bach's music transcends race and creed. And listening to any one of these astounding works is to be brought face to face, again with Bach's towering, yet deeply human (and humane) genius...'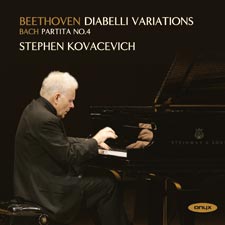 2009 Editor's Choice Award
JS Bach Partita No 4 Beethoven Diabelli Variations
Stephen Kovacevich pf
(Onyx)
'Kovacevich brings an easy brilliance to the lightly tripping Courante and the bold contours of the final Gigue. Nor is he afraid to make Bach his own, drawing the listener in with his sotto voce Allemande, adding ornaments and playing around with rhythms, but all is done with the utmost musicality. Altogether, a disc to treasure...'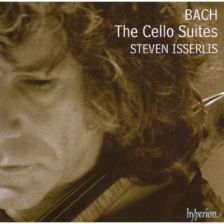 2007 Instrumental Award
JS Bach Cello Suites
Steven Isserlis vc
(Hyperion)
'This is the most wonderful cello-playing, surely among the most consistently beautiful to have been heard in this demanding music, as well as the most musically alert and vivid...'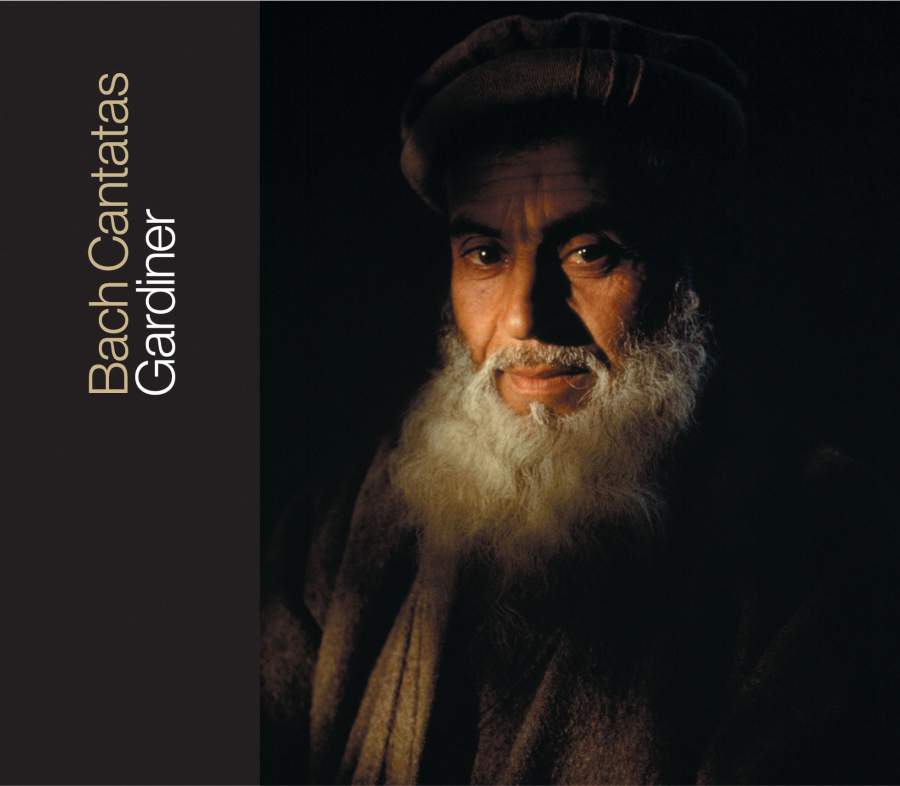 2005 Recording of the Year
JS Bach Cantatas, Vol 1
Monteverdi Choir and Orchestra / John Eliot Gardiner
(Soli Deo Gloria)
'Gardiner's careful balance between choir and orchestra in the final chorale of No 167 proved a small revelation: the instruments creating an intricately woven yet airy cushion for the voices...'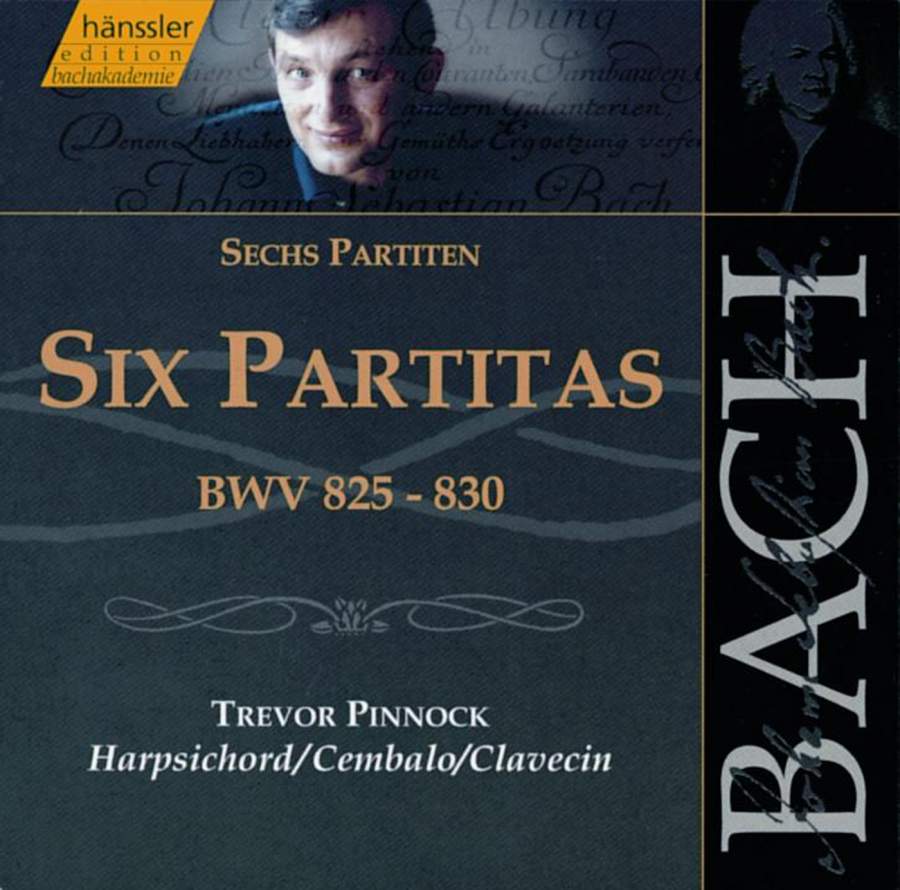 2001 Baroque Instrumental Award
JS Bach Partitas BWV825–30
Trevor Pinnock hpd
(Hänssler Classic)
'From the opening bars of the First Partita's leisurely Praeludium, it is clear that this is a master harpsichordist, a player whose seemingly effortless command of his instrument allows him to express his innate musicianship without any need for overstatement or gratuitous point-making...'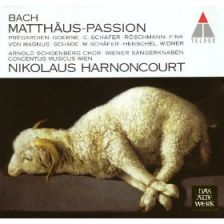 2001 Baroque Vocal Award
JS Bach St Matthew Passion
Sols; Concentus Musicus Wien, Arnold Schoenberg Choir & Wiener Sängerknaben / Nikolaus Harnoncourt
(Teldec)
'What is recognisably perceived as 'spiritual' in the carefully coiffured renderings of Suzuki and Herreweghe has no place here. Harnoncourt's religiosity is not imposed but stands rather in a lifetime of musical distillation...'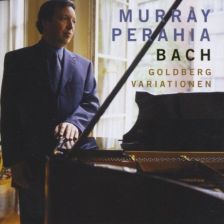 2001 Instrumental Award
JS Bach Goldberg Variations
Murray Perahia pf
(Sony Classical)
'One senses that what is being played isn't so much "Bach" as an inevitable musical sequence with a life of its own, music where the themes, harmonies and contrapuntal strands await a mind strong enough to connect them. This Perahia does with sovereign command, and his perceptive programme notes help illuminate the complexion of his thinking...'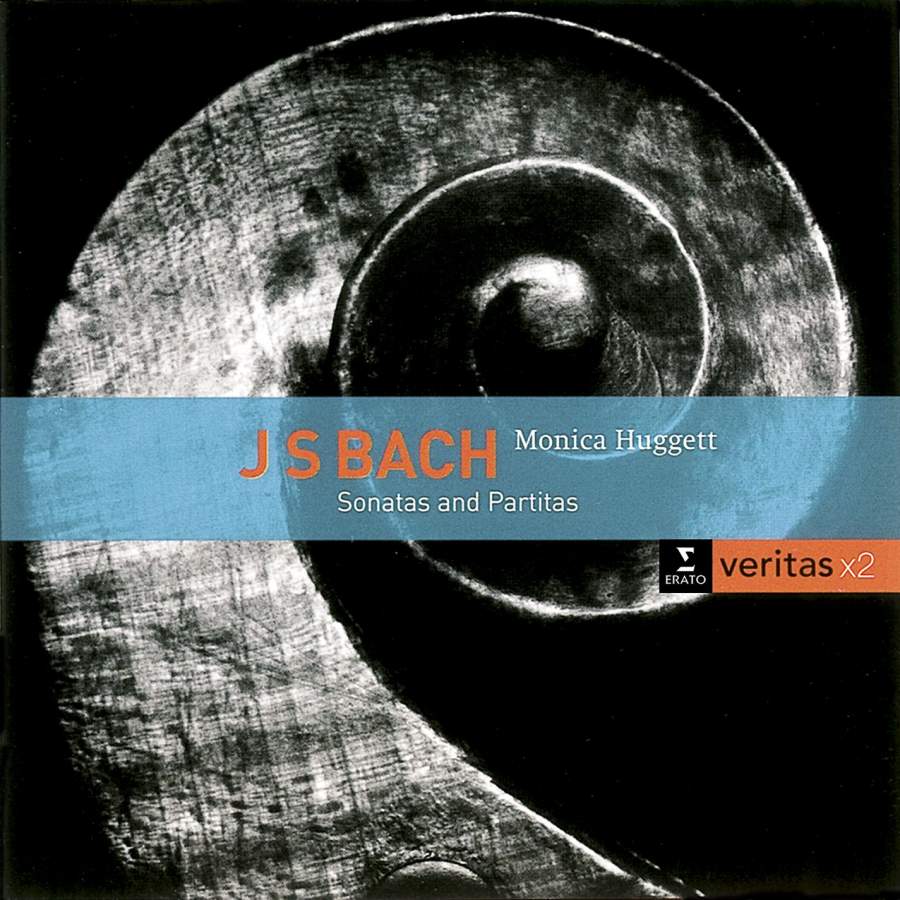 1997 Editor's Choice Award
JS Bach Sonatas and Partitas for solo violin
Monica Huggett vn
(Erato Veritas)
'With these impressive performances (on her beautiful-toned Amati) of the Solo Sonatas and Partitas Monica Huggett sweeps other baroque interpretations off the board...'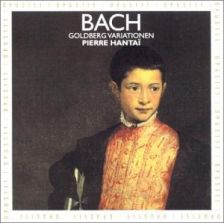 1994 Baroque Non-vocal Award
JS Bach Goldberg Variations
Pierre Hantai
(Opus 111)
'Invigorating, virtuosic playing of this kind deserves to win friends, and my recommendation is that, whether or not you already possess one or more recordings of the Goldbergs, you make a firm commitment to add this one to your library...'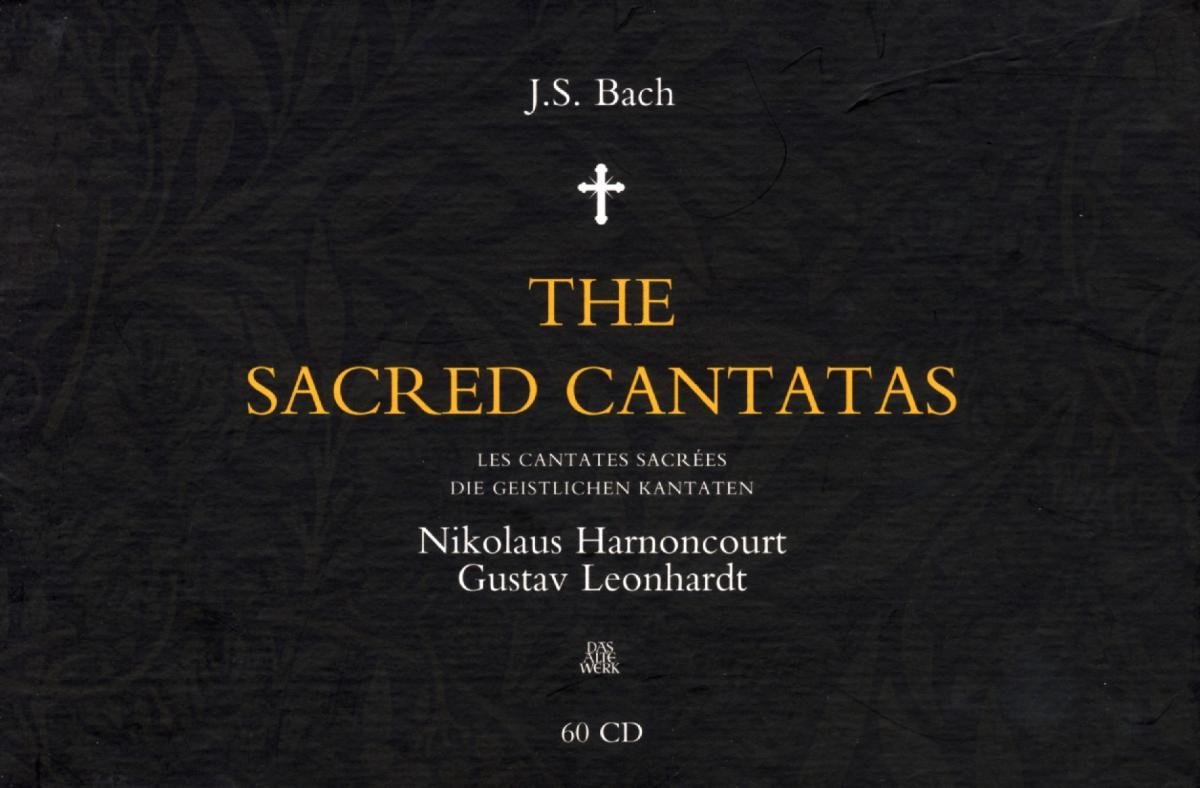 1990 Special Achievement Award
JS Bach Complete Sacred Cantatas
Vienna Concentus Musicus / Nikolaus Harnoncourt; Leonhardt Consort / Gustav Leonhardt
(Teldec)
'Each volume in this monumental project offers rich rewards and bears witness not only to Bach's unparalleled genius but to the remarkable consistency and imagination of the many performers who have contributed to it over the years...'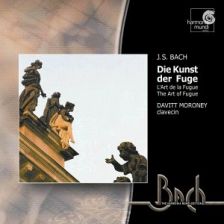 1986 Early Music (Baroque) Award
JS Bach The Art of Fugue
Davitt Moroney hpd
(Harmonia Mundi)
'For me this album is of absorbing interest; a particularly fruitful blend of sensible thinking, fine practical musicianship and an ability to convey aural beauty through an understanding of the shape and proportions which give The Art of Fugue its visual beauty...'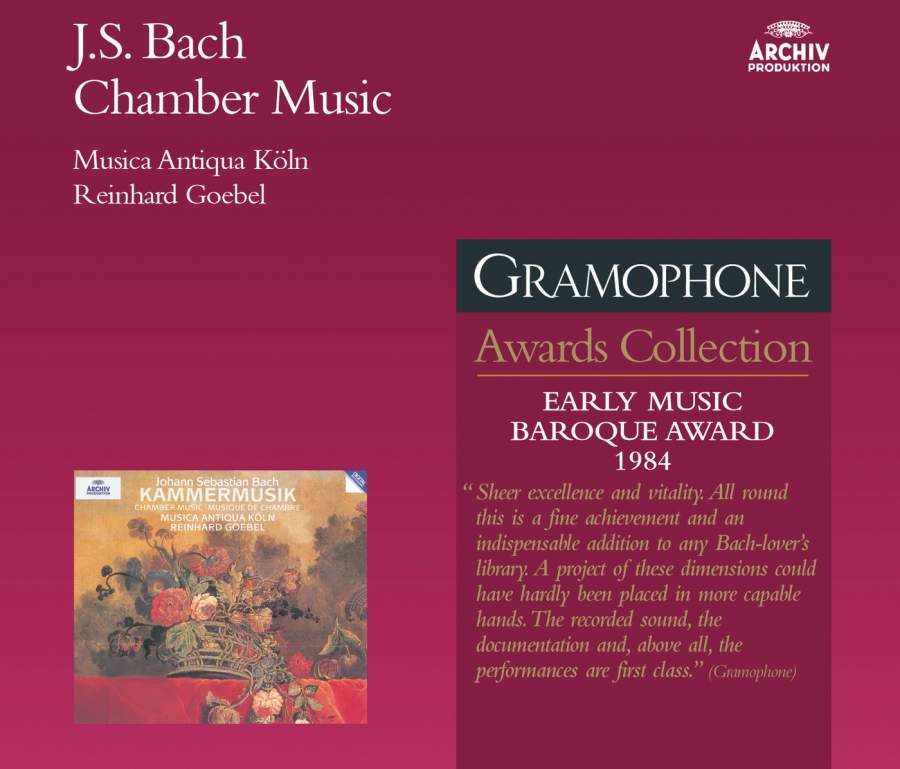 1984 Early Music (Baroque) Award
JS Bach Kammermusik
Musica Antiqua Köln / Reinhard Goebel
(DG Archiv)
'Fine recorded sound and good presentation contribute towards an outstanding issue. I doubt if there will be many new recordings of The Art of Fugue, even in 1985, and I cannot easily imagine this one being bettered...'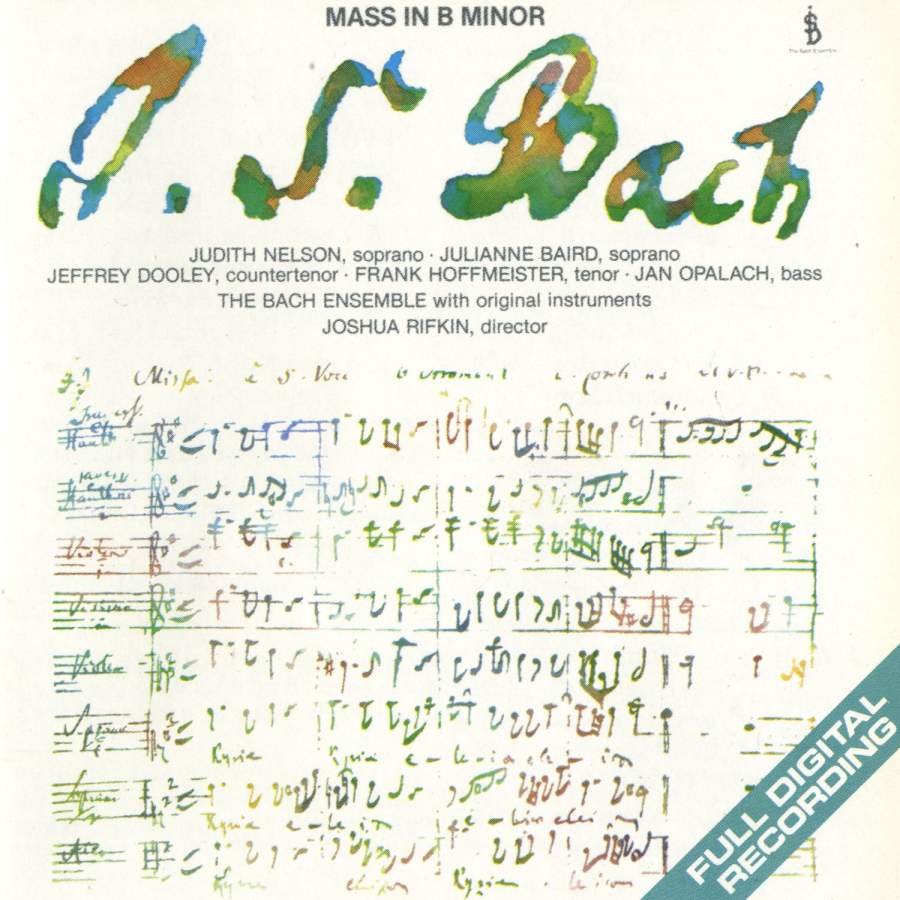 1983 Choral Award
JS Bach Mass in B minor
Bach Ensemble / Joshua Rifkin
(Nonesuch)
'There is one thing of which I feel certain; that, to Bach, the sound of this performance would have rung far truer than that of any other performance most of us will have heard...'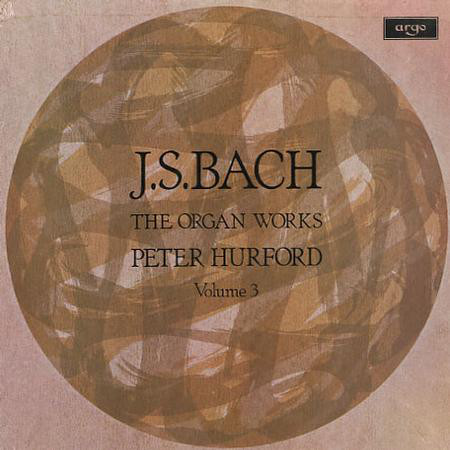 1979 Instrumental Award
JS Bach Organ Works, Vol 3
Peter Hurford org
(Argo)
'The attention of the reviewer who, with time's winged chariot at the door, cannot linger to savour and enjoy, is constantly caught by some quirk of originality in interpretation - such as a subtle inflexion in the singing slow movement of a trio sonata or a passage of tender rubato in a chorale prelude enhanced by piquant registration. Whatever the mood the rhythmic vitality never falters...'