Schubert: the 50 greatest recordings
Sunday, January 1, 2023
This list of albums is a great way to start exploring Schubert's music and includes many of the finest recordings from the last 100 years, featuring Sir Thomas Beecham, Alfred Brendel, Imogen Cooper, Gundula Janowitz, and many more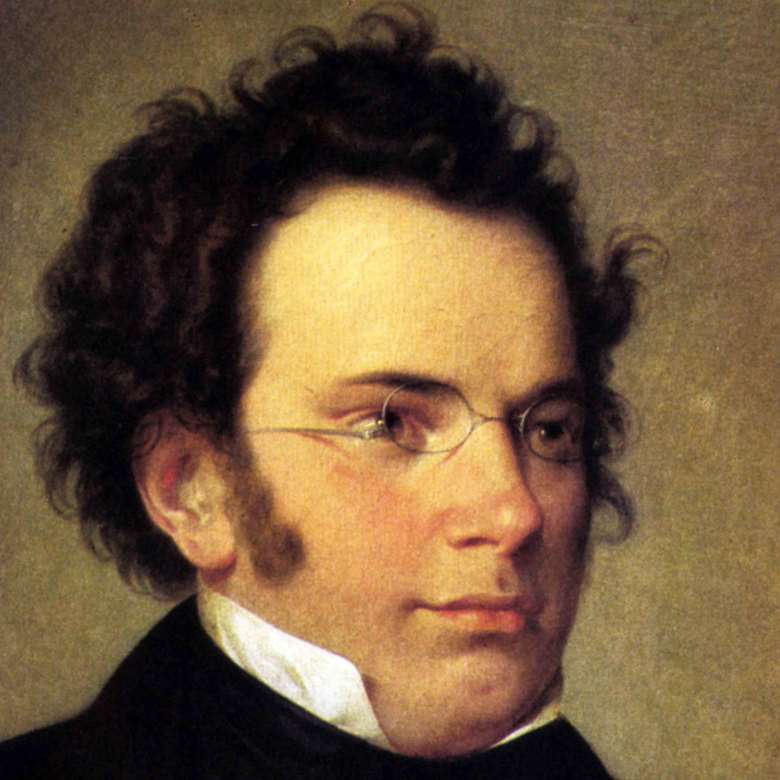 A warm welcome to Gramophone's guide to the 50 greatest Schubert recordings, which now joins our similar guides to the music of Mozart, Beethoven, Bach, Chopin and Handel. As before, we've focused on Gramophone Award-winning albums, Recordings of the Month, Editor's Choice discs and legendary earlier recordings from the likes of Artur Schnabel, Dietrich Fischer-Dieskau, Paul Lewis, Bryn Terfel, Ian Bostridge, Karl Böhm and many more. We have tried to give a recommendation for every major work and we have included, where possible, the complete original Gramophone reviews, which are drawn from Gramophone's Reviews Database of more than 45,000 reviews. To find out more about subscribing to the Database, visit: gramophone.co.uk/subscribe.
The list begins with orchestral works, then moves through chamber and instrumental, and finishes with vocal. All of these lists are, of course, subjective, but every recording here has received the approval of Gramophone's critics and are artistic and musical benchmarks. So if you want to hear Schubert performance at its best, this list is the perfect place to start.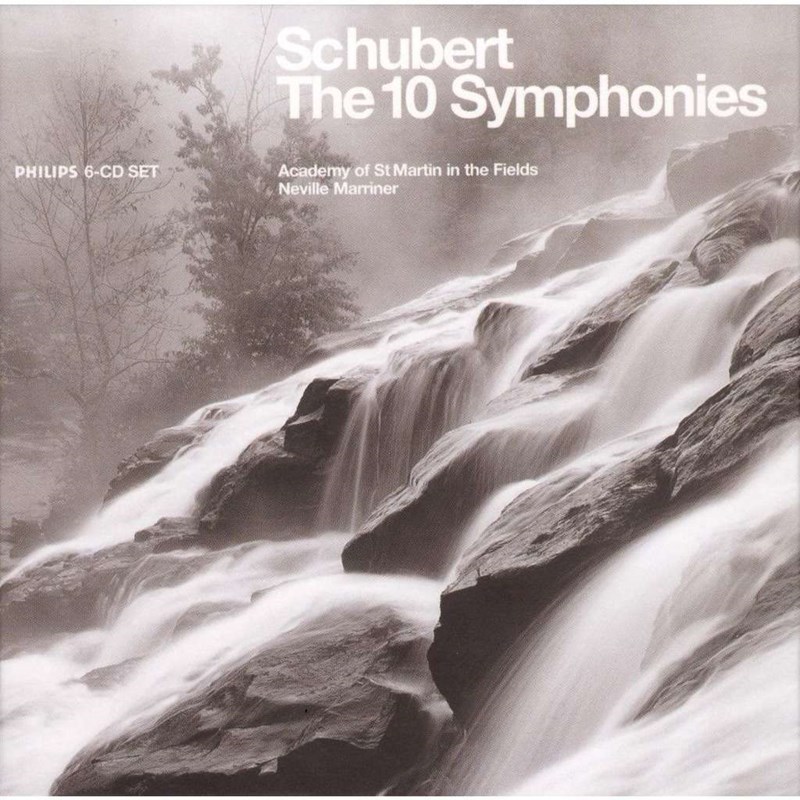 Schubert Symphonies (complete)
Academy of St Martin in the Fields / Sir Neville Marriner
(Philips)
Marriner's Schubert is light on its feet, full of sprung rhythms and gracefully=turned phrases. The early symphonies are a sheer delight in this cycle with some glorious playing by the Academy of St Martin in the Fields. The later, great works like the Unfinished and the Great C major are also very appealing, with beautifully judged tempi and some wonderfully vivacious playing by these virtuoso musicians. In this repertoire, the competition tends to be from large symphony orchestras - BPO and Boöhm, Royal Concertgebouw and Harnoncourt, the NDRSO and Wand, to name three of the finest cycles - but Marriner's set can be confidently recommended if you respond to a more agile, 'modern' (though not 'authentic') approach.
---

Schubert Symphonies Nos 3, 5 & 6
Royal Philharmonic Orchestra / Sir Thomas Beecham
(Warner Classics) Recorded 1955-59
Beecham was well into his seventies when he made these recordings with the Royal Philharmonic, the orchestra he had founded in 1946. His lightness of touch, his delight in the beauty of the sound he was summoning, the directness of his approach to melody and his general high spirits will all dominate our memory of these performances. But, listening again, we may be reminded that Beecham could equally well dig deep into the darker moments of these works. Schubert's elation was rarely untroubled and the joy is often compounded by its contrast with pathos – Beecham had that balance off to a T. It should be noted that he doesn't take all the marked repeats and he doctored some passages he considered over-repetitive. However, these recordings may also serve as a reminder of the wonderful heights of musicianship that his players achieved, as in the Trio of the Third.
---

Schubert Symphonies Nos 8 'Unfinished' & 9 'The Great'
Gewandhausorchester / Herbert Blomstedt
(DG)
Blomstedt's Eighth and Ninth, like the Schubert recordings of Heinz Holliger (a mere youngster of 83) and the late Ninth of the octogenarian Boult, infuse a lifetime's collected wisdom, experience and affection into a rather special recording.
---

Schubert String Quintet in C major, D956. String Quartet No 14 in D minor, D810 'Death and the Maiden'
Pavel Haas Quartet with Danjulo Ishizaka vc
(Supraphon)
This is good. Very good. Acclaim and the Pavel Haas Quartet are familiar bedfellows – after all, they did win Gramophone's Record of the Year for their Dvořák two years ago. But this is their first recording that really steps into a crowded marketplace. They represent the best qualities of the Czech tradition – warmth, sonorousness, individuality, intensity; but what's striking here is their fearless risk-taking, their fervency and the absolute confidence with which they propel you through these two masterpieces. In the Quintet they have the perfect partner in cellist Danjulo Ishizaka – and there's no sense of a quartet plus one, which hampered the Takács Quartet's recent reading.
---

Schubert String Quintet in C, D956
Hagen Quartet with Heinrich Schiff vc
(DG)
By following Boccherini in using two cellos instead of two violas for his String Quintet, Schubert increased the potential for greater textural contrast. Moreover, the dichotomy between the tragic perspective and Viennese gaiety in the Quintet, so evident in much of Schubert's greatest music, generates an especially potent dramatic force.
The Hagen Quartet's performance of the first movement, which presents remarkably clear textural detail, is broad and expansive. The Hagen include the exposition repeat in a movement that lasts almost 20 minutes. Perhaps as a consequence, they play the Adagio second movement at an unusually fast tempo. However, through breathtaking dynamic control in the first section, passionate intensity in the second, and engaging spontaneity of the ornamentation in the final section, the Hagen achieve an expression that's powerfully compelling.
---

Schubert String Quintet. Symphony No 5
Isaac Stern, Alexander Schneider vns Milton Katims va Paul Tortelier vc Prades Festival Orchestra / Pablo Casals vc
(Sony Great Performances) Recorded 1952-53
This should have an in-built fail-safe against hasty consumption, in that the interpretative ingredients are so rich, varied and unpredictable that to experience it all at once is to invite mental and emotional exhaustion. Casals is the linchpin. A charismatic presence, he embraces everything with the passion of a devoted horticulturist tending his most precious flowers, and that his love extended beyond the realms of music to mankind itself surely enriched his art even further. The most celebrated Prades recording ever is still the Stern/Casals/Tortelier reading of the Quintet, a masterful traversal graced with elastic tempi, songful phrasing, appropriate rhetorical emphases (especially in the first and second movements) and fabulous string-playing. The coupling is a 'first release' of Schubert's Fifth Symphony, recorded in 1953 – a warm, keenly inflected performance, jaunty in the outer movements and with an adoring, broadly paced Adagio. One presumes that it has been held from previous view only because of a few minor executant mishaps. It's certainly well worth hearing. The transfer of the Quintet reveals itself as marginally warmer but occasionally less well-focused than previous incarnations. Still, the original was no sonic blockbuster to start with, but this shouldn't deter you from hearing this disc.
---

Schubert Piano Quintet, 'Trout'. String Quartet, 'Death and the Maiden'
Clifford Curzon pf Vienna Octet
(Decca)
it's Curzon and members of the Vienna Octet who remain my favourites—for their tautly sprung rhythm, their smiling charm and above all, their immediacy. In their own seeming delight in making music together, Curzon and his colleagues convey all the young Schubert's unalloyed happiness on that never-to-be-forgotten walking tour with Vogl in the summer of 1819.
---

Schubert Piano Quintet, 'Trout'
Brendel pf Zehetmair vn Zimmermann va Duven vc Riegelbauer db
(Philips)
"The Schubert of this quintet is not the great Schubert, but the one whom we cannot help but love." Pertinent sentiments (Alfred Einstein quoted by William Kinderman) although listening to this particular performance of the Trout suggests something of a compromise between 'lovable' and 'great'. Brendel is of course the lynchpin and, as ever, balances heart and mind with innate good taste. Time and again I found myself overhearing detail that might otherwise have passed for nothing: every modulation tells (needless to say, this Andante probes deeper than most); every phrase of dialogue has been polished, pondered and carefully considered. 
---

Schubert String Quartets D703, D804, D810, 'Death and the Maiden' & D887
Quartetto Italiano
(Philips Duo)
Recorded 1965, 1976-77
The Italians' playing has freshness, affection, firm control and above all authority to a degree that no relative newcomer can match. It's notable not only for the highest standards of ensemble, intonation and blend, but also for its imaginative insights; these attributes readily apply to the music-making on this Duo reissue, particularly in the slow movements. Indeed, the players' progress through the wonderful set of variations in the Andante con moto, which reveals the Death and the Maiden Quartet's association with the famous Schubert song of that name, has unforgettable intensity.
---

Schubert String Quartets – D804 & D810, 'Death and the Maiden'
Takács Quartet
(Hyperion)
With their Decca Beethoven cycle, the Takács Quartet set a modern-day benchmark. Now, with a new record company and a replacement viola player, things look set for them to do the same for Schubert's two most popular string quartets. These works were written in 1824, a year of despondency for Schubert, who was ill and clearly felt he was living under the shadow of death. Whereas in the Rosamunde, the underlying feeling is a tearful nostalgia, in Death and the Maiden there's a black despair that at times gives way to anger.
The Takács have the ability to make you believe that there's no other possible way the music should go and the strength to overturn preconceptions that comes only with the greatest performers. Tempi are invariably apt – the opening of the Rosamunde is wonderfully judged. They also have a way of revealing detail that you'd never previously noticed – in the Allegro of D810, Schubert's sighing figure in the viola is here poignantly brought out.
---

Schubert String Quartets – No 14, 'Death and the Maiden'; No 15. String Quintet
Belcea Quartet with Valentin Erben vc
(Warner Classics)
Schubert spatters the music, virtually all his music, with filigree sounds, p to ppp, throwing in sudden changes of f to p from one note to another. Such details are always obeyed. Nothing is generalised, as can be heard at the last close of the slow movement, where absolute mastery over hushed tone, diaphanous texture and instrumental balance produces an awed stillness of time-stopping beauty. Here is technique fully subservient to emotional force not only in this movement, with its charged F minor middle section, but throughout the whole work.
---

Schubert Octet
Gaudier Ensemble
(Hyperion)
An intriguing point arises in the second movement. It's meant to be Adagio but the Gaudier pace it fairly swiftly, offering a reminder that one edition marks it Andante un poco mosso. The Gaudier, though, are anything but perfunctory. Their line is curvaceous and malleable, with a dynamic range that contains many shades of softness. Engineer Tony Faulkner has helped by using the ambience of the Henry Wood Hall to create both a blend and a distinctiveness of timbre. There's a glow to the sound that other versions don't have.
---

Schubert Complete Trios
Beaux Arts Trio; Grumiaux Trio
(Philips Duo) Recorded 1966-69
These performances are polished, yet the many solo contributions from each of the players emerge with a strong personality. The Beaux Arts cellist brings lovely phrasing and a true simplicity of line, so right for Schubert – memorably in the lovely slow movement melody of the Trio No 2 in E flat. In addition to the great piano trios (B flat, D898, and E flat, D929), the set includes the extremely personable, very early Sonata in B flat, D28, where the lyrical line already has the unmistakable character of its young composer. Also included is the Notturno, D897, a raptly emotive short piece played here with a remarkable depth of feeling that recalls the gentle intensity of the glorious slow movement of the String Quintet. The recording is naturally balanced, although a little dry in the treble. Of the two rarer string trios, also early works, the four-movement Trio, D581, is totally infectious, with that quality of innocence that makes Schubert's music stand apart. Such persuasive advocacy and vivid recording can't fail to give the listener great pleasure.
---

Schubert Piano Trio in E flat, D929
Florestan Trio
(Hyperion)
This profound, yet still often light-hearted, E flat Trio was written in the same month (November 1827) that Schubert completed Winterreise. We are instantly reminded of this in the Florestan's eloquent and aptly paced account of the C minor Andante con moto, with what Richard Wigmore describes as its 'stoical trudging gait'. Its essential melancholy is gently caught, first by the cellist, Richard Lester, and then equally touchingly by the pianist, Susan Tomes. The dramatically rhythmic opening of the first movement could almost be by Beethoven but once again these players show themselves to be completely within the Schubertian sensibility and catch perfectly the atmosphere of the more important lyrical motif, first heard on the cello (in bars 15 and 16), which is to dominate the movement alongside the engaging repeated-note figure (so delicately articulated by the piano).
---

Schubert Arpeggione Sonata
Steven Isserlis vc Dénes Várjon pf
(Hyperion)
Their Schubert Arpeggione is thoughtful and full of details that so often pass by unnoticed. Isserlis talks in the notes of the work's 'immense, if understated, sadness' and that is beautifully brought to life here, from the aching introduction onwards. The cellist and pianist of Trio Dali impressed me in this work a while back, similarly yearning yet also capturing the sonata's moments of geniality. The slow movement on this new account perfectly balances rapture, simplicity and beauty, the dynamic shadings used to potent effect. The finale, too, is not simply the consoling affair it can be, but full of poignant asides.
---

Schubert Violin Sonata in A. Fantasie in C. Rondo brillant in B minor
Isabelle Faust vn Alexander Melnikov pf
(Harmonia Mundi)
In nearly every respect this is outstanding. The Rondo brillant and the Fantasie, both written for the virtuoso duo of Karl von Bocklet and Josef Slawik, can sound as if Schubert were striving for a brilliant, flashy style, foreign to his nature. Both are in places uncomfortable to play (when first published, the Fantasie's violin part was simplified), but you would never guess this from Faust's and Melnikov's performance; they both nonchalantly toss off any problem passages as though child's play.
---

Schubert Piano Duets
Paul Lewis, Steven Osborne pf
(Hyperion)
Though Paul Lewis and Steven Osborne may not immediately appear stylistically empathetic artists, let us not to the marriage of true minds admit impediments. In this repertoire they are as one, touch and tone indistinguishable from one another, playing with a delicious fluency and obvious affection. They open with the Allegro in A minor in a finely graded and characterised reading. To conclude, there is the great F minor Fantasie in which the incomparable opening is lent a hint of optimism, even jauntiness, before the subsequent journey to a pathetic conclusion.
---

Schubert Fantasia in F minor for piano duet, D940
Murray Perahia, Radu Lupu pf
(Sony)
Whether it is in the perfectly crafted busy activity of the Allegro con spirito first movement of the Mozart or the introspective and soulful depth of the Schubert, the players find a unanimity of vision. One is not so much conscious of dialogue-like interplay, but more of them blending to play as one instrument.
---

Schubert Piano Sonatas – Nos 18 and 21. Four Impromptus
Sir András Schiff pf
(ECM New Series)
This is something special and I urge everyone interested in the discography of Schubert's piano music to hear it. Unsure about the old instrument? Could it really be adequate to encompass the sonorities and range of expression in this wide selection of works, including two of Schubert's greatest sonatas? I would say, do not hold back.
---

Schubert Piano Sonatas – E, D157; G, D894. Die schöne Müllerin – Der Müller und der Bach (arr Liszt, S565)
Arcadi Volodos pf
(Sony)
Here is irrefutable proof of Arcadi Volodos's genius and versatility. Naturally, lovers of long-cherished recordings by Schubertians of the stature of Schnabel, Kempff, Pollini and Brendel will hesitate, equating Volodos's sheen and perfection with an external glory rather than an interior poetic truth. But such witnesses for the prosecution will find themselves silenced by an empathy with Schubert's spirit so total that it would be extraordinary in a pianist of any age, let alone one still in his twenties.
The jubilant burst of scales and arpeggios that launches the E major Sonata, D157, is given with a deftness and unforced eloquence that are pure Volodos, while the Andante's sighing chromaticism and surprise modulations have a tonal translucence that will make lesser mortals weep with envy. But it's in the G major Sonata, D894, that epitome of Schubertian lyricism, that Volodos erases all possible doubts. His opening has an unforgettable stillness and mystery, his velvet-tipped sonority and seamless legato a reminder that Schubert's vocal and instrumental inspiration were for the most part one and the same. For Volodos and for his listeners this is a true dance of the gods. The recordings are as flawless as the playing.
---

Schubert Piano Sonatas Nos 15, 17 & 18. Impromptus. Klavierstücke
Paul Lewis pf
(Harmonia Mundi)
Reviewing can be a frustrating business sometimes: recordings that bode so well on paper but disappoint in reality, or others where fine playing is compromised by the sound quality itself. It's rarely an entirely joyous experience. But every now and again a recording comes along that makes you want to dance in the street, handing out copies to complete strangers. This is one of those instances, though I will attempt to restrict my enthusiasm to the written word.
---

'Schubert Live, Vol 1'
Piano Sonatas – A minor, D845; D, D850; No 20, D959. 11 Ecossaises, D781. Drei Klavierstücke, D946
Imogen Cooper pf
(Avie) Recorded live 2008
These performances were recorded live at a Queen Elizabeth Hall recital. Free from the confines of the studio, Cooper rises to the occasion with performances that show a courageous advance on her already distinguished work.
This is true, most strikingly, in the great penultimate A major Sonata, D959. The catalogue may be filled to the brim with oustanding discs of this epic work (Schnabel, Kempff, Brendel, Kovacevich, Lupu and Paul Lewis, to name but six) yet few more deeply charged or felt performances now exist on record. Everything is weighted with greater drama and significance than before. Cooper wrings every expressive ounce from the massive opening Allegro and the result is movingly personal rather than overbearing or idiosyncratic. Time and again she makes you sense the dark undertow beneath Schubert's outward geniality, the pain as well as the fullness of his tragically brief life. Here, the dramatic and poetic parameters are stretched close to the edge, and in the second movement Cooper's numbingly slow and intense view of Schubert's Andantino makes you feel as if the protagonist from Winterreise had returned to haunt you with his world-weary despair.
---

Schubert Piano Sonatas – Nos 17, 20 and 21. Moments Musicaux. March in E major
Artur Schnabel pf
(EMI/Warner Classics)
In the 1920s and 1930s, Artur Schnabel, and that too little known pianist Eduard Erdmann more or less single-handedly staged a revival of interest in Schubert's late piano sonatas. Alfred Brendel has recalled how Schnabel was perhaps the first pianist to give the A major Sonata, D959 its due, adding: ''Even today, his 1937 recording transmits the freshness of an exhilarating discovery''. Today, of course, we have a lengthening list of fine modern performances—from Brendel himself (Philips,2/89) as well as from such masters as Serkin (CBS, 10/90), Perahia (CBS, 8/88) and Pollini (DG, 4/88). The pioneering 1937 recording none the less retains a good deal of its old freshness and authority despite some occasionally fallible execution.
---

Schubert Piano Sonatas (complete)
Wilhelm Kempff pf
(DG)
Schubert's piano sonatas remained uncharted territory for an embarrassingly long time. Rachmaninov did not know of their existence, and their unique character and vision was usually obscured by lazy assumptions and cliches (their lack of conventional form, their 'heavenly length', their touching Viennese lightness and lyricism). Since those dark times a wealth of great pianists have come forward to give them their due, led by such pioneering spirits as Schnabel, Edward Erdmann and Kempff. Of these, Kempff holds a unique place and DG's immaculate reissue of virtually all the sonatas is worth its weight in gold. No other pianist has communicated Schubert with a greater sense of his final transcendence of earthly pain and travail. For Kempff the sonatas are an exploration of 'the immeasurable depths of Schubert's soul, offering nothing for the out and out virtuoso and everything for those who find solace in music freed from all material concerns'. These words are revealing and characteristic of a blessedly controversial genius whose play of light and shade and poetic charisma colour every page, whether freely experimental or ideally structured.
---

Schubert Fantasy in C, 'Wandererfantasie', D760
Maurizio Pollini pf
(DG)
The cover shows Caspar David Friedrich's familiar The Wanderer above the Sea of Fog. Pollini, on the other hand, is a wanderer in a transparent ether of crystalline light, and both these legendary performances, recorded in 1973 and beautifully remastered, are of a transcendental vision and integrity. In the Schubert his magisterial, resolutely un‑virtuoso approach allows everything its time and place. Listen to his flawlessly graded ppp approach to the central Adagio, to his rock-steady octaves at 5'23" (where Schubert's merciless demand is so often the cause of confusion) or to the way the decorations in the Adagio are spun off with such rare finesse, and you may well wonder when you've heard playing of such an unadorned, unalloyed glory.
---

Schubert Impromptus – D899; D935. Drei Klavierstücke. Allegretto in C minor
Maria João Pires pf
(DG)
This is something very special. Pires's characteristic impassioned absorption in all she plays – that concentration which makes the listener appear to be eavesdropping on secrets shared between friends – could hardly find a truer soulmate than Schubert. Each Impromptu has a rare sense of integrity and entirety, born of acute observation and long-pondered responses.
---

Schubert Piano Sonatas D959 and D960
Krystian Zimerman pf
(DG)
Every element of these two sonatas has been thought out, considered; in the hands of a lesser artist the results could have been pernickety but instead they tend towards the transcendent. Take the second movement of the A major Sonata, D959. Just listen to the accompaniment, the way that the minutest of shifts in terms of touch recolours it. And then there are the gradations of colour, of dynamic. Nothing is ever fixed, but living, breathing. The movement's extraordinary 'nervous breakdown' (as Uchida calls it) begins almost beguilingly, beautifully. He is much more controlled than some in the cataclysmic chords – passionate, yes, but less overtly desperate; some may not agree with this, but within the context of his reading of the movement, it works. As Zimerman leads back to the opening material, the sense of the initial music being scarred by what has happened is searing.
---

Schubert Mass No 6
Susan Gritton sop Pamela Helen Stephen mez James Gilchrist, Mark Padmore tens Matthew Rose bar Collegium Musicum 90 / Richard Hickox
(Chandos Chaconne)
Long the Cinderella work of Schubert's miraculous final year, the E flat Mass is now acknowledged as a powerful masterpiece that mingles liturgical grandeur with the composer's own subjective Romanticism. The apocalyptic Sanctus, with its daring harmonic shifts and heaven-storming crescendos, is a musical counterpart to Turner's molten canvases, while the Agnus Dei has a violent, contorted anguish unmatched in a setting of this text. The least personal, and most problematic, sections of the Mass are the monumental set-piece fugues at the end of the Gloria and Credo, where Schubert ostentatiously displays his contrapuntal credentials, probably with an eye on an official church appointment.
---

Schubert Part-songs
Birgit Remmert contr Werner Güra ten Philip Mayers pf Scharoun Ensemble; RIAS Chamber Choir, Berlin / Marcus Creed
(Harmonia Mundi)
Most of the part-songs here evoke some aspect of night, whether benevolent, romantic, transfigured or sinister. Between them they give a fair conspectus of Schubert's achievement in the part-song genre, ranging from the mellifluous, Biedermeier Die Nacht, forerunner of many a Victorian glee, and the gently sensuous Gondel-fahrer to the eerie, harmonically visionary Grab und Mondand the brooding Gesang der Geister über den Wassern. Other highlights here include the alfresco Nachtgesang, with its quartet of echoing horns, Ständchen, a delicious nocturnal serenade, the austere, bardic Scott setting Coronach and the serenely luminous Nachthelle.
---

Schubert Lieder
Benjamin Appl bar Graham Johnson pf
(Wigmore Hall Live)
Just a couple of months ago, Richard Fairman welcomed Benjamin Appl's first fully fledged recital disc, a collection of Heine settings on Champs Hill Records, and hailed the young German baritone as 'the current front-runner in the generation of Lieder singers'. This Wigmore Hall recital serves emphatically to underline that point, and, with Graham Johnson as a supportive and inspiring partner at the piano, it sees Appl in even more natural-sounding and impressive form.
His instinctive feel for these songs is immediately striking and manifests itself in the sort of artlessness that distinguishes the finest Lieder singers: a lack of tension, an easy relationship with the poetry, a confidence in the words and Schubert's melodies to communicate with nothing but the gentlest helping interpretative hand. The voice, which occasionally felt pushed and 'manufactured' on the earlier disc, is here a great deal more relaxed. Appl's is a light, honey-coloured baritone with a welcome hint of woodiness, and he deploys it with great sensitivity, not least in an expressive trick – favoured by Christian Gerhaher – of being able to withhold and gently apply vibrato at will. Occasionally one fears for the voice's general robustness, and he starts to sound a little tired in 'An den Tod', but at its best it's a wonderfully expressive and seductive instrument.
What distinguishes this recital, however, is the interpretations themselves, bringing freshness to familiar numbers and making a persuasive case for those that are heard less often. We start with a touchingly tender and chaste account of 'Der Bach im Frühling', after which Johnson's accompaniment to 'Der Wanderer an den Mond' is a marvel of peacock-like prancing. The pianist gives a delicious bounce to 'Fischerweise' and has an unexpected, almost spiky way with the introduction to 'Gruppe aus dem Tartarus'. Throughout there's a pleasing sense of contrast between the Johnson's sharply drawn contributions and Appl's serene vocalism and gentle musicality (listen to the way he colours the phrase 'Schwester Seele' in 'Verklärung', around 1'20", for an example). Other highlights include a genuinely unnerving 'Der Zwerg' at the centre of the programme (one of few numbers followed by applause), and a delightful 'Die Taubenpost' to close – a disarming conclusion to an outstanding recital, and a beautifully recorded one too.
---

'Heliopolis – Lieder, Vol 4'
Matthias Goerne bar Ingo Metzmacher pf
(Harmonia Mundi)
The Schubert shelves bend and groan and are full to overflowing, but they'll have to find room for one more. This is a simply unmissable recital, for two prime reasons – the grave beauty of its programme and the corresponding beauty of the singer's voice. Here's an artist who clearly takes his art very seriously and marries it to a loveliness of even-voiced tone and a sensitivity of response to all that he has to sing.
The selection and collocation of songs are wonderfully made so as to define a particular frame of mind and sustain and develop it. The haunting Schiller setting 'Die Götter Griechenlands', with its ghostly evocation of the Rosamunde Quartet, is seminal. Throughout the recital, an occasional harmony or melodic sequence recalls it to mind, and the horns of 'Griechenland' are heard faintly blowing in the last song of all, the Mayrhofer 'Abschied'. These are ernste Gesänge, every one of them, yet there is nothing meanly austere or ponderously sententious. These songs of yearning, essentially spiritual, are very personal, and the imagination never shuts down. The pianist, Ingo Metzmacher, is fully responsive to this, and the recorded sound, of both voice and piano, is warm and vivid.
---

Schubert Lieder
Ian Bostridge ten Julius Drake pf
(Warner Classics)
Bostridge's gift for finding the right manner for each song is exemplified in the contrast between the easy simplicity he brings to such apparently artless pieces as 'Fischerweise', 'Frühlingsglaube' and the less familiar 'Im Haine' (this a wondrous performance of a song that's the very epitome of Schubert the melodist), and the depth of feeling found in 'Erster Verlust' (a properly intense reading), 'Nacht und Traüme', 'Wandrers Nachtlied' I and II, 'Du bist die Ruh' (so elevated in tone and style) and 'Litanei'.
Bostridge also characterises spine-chillingly the intense, immediate drama of 'Erlkönig' and 'Der Zwerg', though here some may prefer the weight of a baritone. In the latter piece Drake is particularly successful at bringing out the originality of the piano part; and in a much simpler song, 'An Sylvia', he gives to the accompaniment a specific lift and lilt that usually goes unheard. In these songs, as in everything else, the ear responds eagerly to the tenor's fresh, silvery tone and his ever-eager response to words. The recording and notes are faultless.
---

'

Nachtviolen'

Christian Gerhaher bar Gerold Huber pf

(Sony)

With few exceptions, Christian Gerhaher ventures well off the beaten track in this superlative recital centring on the echt Schubertian themes of wandering, evanescence, night and lost or unattainable love. In his classic study of Schubert's songs (Duckworth: 1928), Richard Capell wrote of the rare 'An den Mond in einer Herbstnacht', somewhere between a Lied and an operatic scena, that it 'would reward an uncommon singer possessing art enough to maintain the interest for all of its length'. I suspect Capell would have given the nod to Gerhaher, in close partnership with the sentient Gerold Huber. With his lyric high baritone at its freest, Gerhaher has the uncommon gift of making everything alive, specific, while always sounding natural. Each shift of perspective in 'An den Mond in einer Herbstnacht' – say, the sudden stab of fear at the vulture gnawing the soul, or the lightening of gait and spirit at the memory of boyhood – is vividly caught. Yet the abiding impression, here and throughout this recital, is of spontaneous directness, tempered by a certain restraint.

In the Gothic ballad 'Der Zwerg' Gerhaher eschews grotesquerie, making his effects by understatement and the plangency of his perfectly controlled pianissimo singing. The song emerges less as melodrama than as a mysterious human tragedy. 'Herbst', that bleak late masterpiece, is likewise elegiac rather than anguished, with Gerhaher cherishing the sculpted beauty of Schubert's melodic line. He can be charming, too, as in the lazy barcarolle 'Der Schiffer' and the pastoral sway of 'Abendlied an die Entfernte', where Huber gives a delightful lift to the 6/8 rhythms.

Several of the little-known early songs here look slender on the page. But with his Schubertian gift of mingled simplicity and vitality, Gerhaher makes something cherishable of the limpid, Mozartian 'Nach einem Gewitter' and the Baroque-inspired 'Hoffnung'. In two settings of the troubled Saxon poet Ernst Schulze, 'Im Walde' and 'Über Wildemann', Gerhaher catches the anguish and desolation without ever compromising beauty of tone and breadth of line. Gerhaher and Huber end their programme with a real rarity, 'Der Sänger am Felsen', a strophic song of rather formal, classical cut. But they vindicate their choice with a performance of gentle eloquence and grace. Each successive verse is freshly, naturally, illuminated, with no conscious point-making. It crowns a superlative recital by a singer who for vocal beauty, poetic insight and expressive immediacy is surely unsurpassed in Lieder today.
---

Schubert Atys. Einsamkeit. Der Fluss. Im Freien. Die Gebüsche. Die Götter Griechenlands. Sehnsucht
Gundula Janowitz sop Irwin Gage pf
(Orfeo) Recorded live 1972
This is an unusual and wholly absorbing recital by a soprano often, mistakenly, considered no more than a singer with a lovely voice. In 1972, at the height of her appreciable powers, Janowitz impressed her Salzburg audience with this, her first recital at the Festival. Her discerning choice comprises some notable songs by Schubert rarely heard in recital and ones by his contemporary Hüttenbrenner, which Janowitz sang from manuscript copies, seldom performed since the composer's day. These are surely their first recordings.
Has there ever been such a lovely, poised account of the great Schiller-inspired song 'Die Götter Griechenlands' or such an ingratiating one of 'Sehnsucht', the Mayrhofer setting? The first offering, 'Im Freien', has its winning cantilena filled with gloriously sustained, long-breathed tone. The programme ends with 'Einsamkeit'. This grandly imaginative if slightly impersonal quasi-cantata, to a Mayrhofer text, a composition that Schubert himself thought so highly of, is a kind of a panorama of a life, ending in a wonderfully reposeful final section. Janowitz and her impressive partner perform it with total conviction, sustaining interest throughout.
Although not in Schubert's class, Hüttenbrenner reveals a talent apparently well able to encompass the meaning of poems in fluent and often imaginative writing. Orfeo provide no texts, let alone translations, but the delightful 'Spinnerlied' must be about spinning: it's an artlessly charming song. 'Der Hügel' is obviously about more serious matters and, in its sad course, comes closes to Schubert in depth of feeling. 'Frühlingsliedchen' has a simple, spring-like joy to it, and an appealingly varied, strophic form. Janowitz takes the measure of them all, and adds to a gently vibrant tone many tints and touches of half-voice. They could not have a better advocate.
The recording catches the full glow of the singer's voice. The only drawback, that absence of texts, isn't serious enough to stop acquiring this issue, given that Janowitz virtually tells you in her utterance what the songs are about.
---

'An die Musik'
Bryn Terfel bass-bar Malcolm Martineau pf
(DG)
Terfel's gift is a generous, individual voice, a natural feeling for German and an inborn ability to go to the heart of what he attempts. His singing here is grand in scale – listen to any of the dramatic songs and the point is made – but like Hotter, whom he so often resembles, he's able to reduce his large voice to the needs of a sustained, quiet line, as in 'Meeresstille'. When the two come together as in 'Der Wanderer', the effect can be truly electrifying, even more so, perhaps, in 'Erlkönig', where the four participants are superbly contrasted. Yet this is a voice that can also smile, as in 'An die Laute'and 'Die Taubenpost', or express wonder, as in 'Ganymed', a most exhilarating interpretation, or again explode in sheer anger as in the very first song, the strenuous 'Gruppe aus dem Tartarus'. Terfel isn't afraid to employ rubato and vibrato to make his points and above all to take us right into his interpretations rather than leave us admiring them, as it were, from afar. Throughout, Martineau's at once vigorous and subtle playing is an apt support: his accompaniment in 'Erlkönig' is arrestingly clear and precise.
---

Schubert 'Lieder, Vol 26'
Christine Schäfer sop John Mark Ainsley ten Richard Jackson bar London Schubert Chorale; Graham Johnson pf
(Hyperion)
It's hard to know where to begin in praise of this disc. It has several centres of excellence, the first being Schäfer's beseeching, urgent account of the Mignon settings from Goethe's Wilhelm Meisterthat make plain her pre-eminence among sopranos in Lieder. Next comes Ainsley's winningly fresh account of 'An Silvia'. You may be surprised at how wholly new-minted Ainsley's ardent tones and Johnson's elating piano manage to make of such a hackneyed song. Schäfer and Johnson do the same service for 'Horch, horch! die Lerch''. Then comes the extraordinary discovery of this volume. As a rule, Johnson has excluded unaccompanied vocal pieces from his project; happily, he has made an exception in the case of the astonishingly original Seidl setting 'Grab und Mond', which touches on eternal matters, or rather the permanence of death, a message starkly expressed in typically daring harmony. The London Schubert Chorale gives it a spellbinding interpretation and also contributes positively to a performance of another Seidl setting, the better-known 'Nachthelle', where the high-lying tenor lead provides no problems for Ainsley. There have to be reservations over the work of Richard Jackson; his tone is inadequate to the demands of 'Der Einsame', the unjustly neglected 'Totengräberweise'and 'Der Wanderer an den Mond',which call for a richer sound-palette. Throughout, Johnson's playing is a source of pleasure and enlightenment. The recording is well-nigh faultless.
---

Schubert 'Lieder, Vol 32'
Lynne Dawson, Patricia Rozario, Christine Schäfer sops Ann Murray, Catherine Wyn-Rogers mezs Paul Agnew, John Mark Ainsley, Philip Langridge, Jamie MacDougall, Daniel Norman,Christoph Prégardien, Michael Schade, Toby Spence tens Simon Keenlyside, Maarten Koningsberger, Stephan Loges, Christopher Maltman, Stephen Varcoe bars Neal Davies, Michael George basses Graham Johnson pf London Schubert Chorale / Stephen Layton
(Hyperion)
The only really famous work here is 'Der Wanderer', that archetypal expression of Romantic alienation whose popularity in Schubert's lifetime was eclipsed only by that of 'Erlkönig'. Some of the part-songs – Zum Punsche, Naturgenuss and Schlachtgesang – cultivate a vein of Biedermeier heartiness that wears a bit thin today. Nor will Schubert's consciously archaic tribute to his teacher Salieri have you itching for the repeat button – though, like several other numbers, it shows the 19-year-old composer rivalling Mozart in his gift for musical mimicry. To compensate, though, there are part-songs like the sensual Der Entfernten, with its delicious languid chromaticisms, and the colourful setting of Gott im Ungewitter. The slight but charming setting of 'Das war ich' is appealingly done by the light-voiced Daniel Norman, and Ann Murray brings her usual charisma and dramatic conviction to the pathetic Italian scena Didone abbandonata.
Christine Schäfer is equally charismatic in the neglected 'Die verfehlte Stunde' (recorded here for the first time), catching perfectly the song's mingled yearning and ecstasy, and negotiating the mercilessly high tessitura with ease. Other happy discoveries include Schubert's third setting of 'Des Mädchens Klage', with its soaring lines, a melancholy tale of courtly love, sung by Christoph Prégardien with as much drama and variety as the music allows, and the surging 'Entzückung' ('music for an infant Lohengrin', as Graham Johnson puts it), for which Toby Spence has both the flexibility and the necessary touch of metal in the tone. Doubts were fleetingly raised by Lynne Dawson's slight tremulousness in 'Des Mädchens Klage' and by Christopher Maltman's prominent vibrato at forte and above in an otherwise involving performance of 'Der Wanderer'. But, these cavils apart, no complaints about the singing or the vivid accompaniments.
---

Schubert 'Lieder, Vol 37'
John Mark Ainsley, Anthony Rolfe Johnson, Michael Schade tens David Pyatt hn Graham Johnson pf
(Hyperion)
This disc, the last in Hyperion's Schubert Edition, is in large part devoted to the per-formance of the non-cycle Schwanengesang, that extraordinary collection in which Schubert seems more original and more inclined even than in earlier Lieder to peer into the future. Johnson has astutely divided the songs between two voices. Ainsley is given the Rellstab settings, Rolfe Johnson the Heine plus Seidl's 'Die Taubenpost', which so poignantly and airily closes the set.
Ainsley interprets his songs with the tonal beauty, fine-grained phrasing and care for words that are the hallmarks of his appreciable art, even if his voice sometimes lacks a difficult-to-define individuality of timbre. The over-exposed 'Ständchen' is given a new spontaneity of utterance by both the singer and Graham Johnson. Anthony Rolfe Johnson brings all the appropriate intensity one would expect from him to the tremendous Heine settings. Sometimes his tone hardens when he's depicting the deserted lover present in so many of these pieces but that's hardly inappropriate to the depth of feeling being expressed.
Most of the other songs of 1828, which open the recital, are assigned to Schade, who sings them with refined tone and an innate feeling for sharing his enjoyment in performing them, nowhere more so than in the opening 'Auf dem Strom'. Ainsley reads his sole offering here, 'Bei dir allein', with just the fiery passion it calls for.
This is a worthy, often inspired conclusion to the series, once more enhanced by Johnson's copious notes. It also has a complete index to the Edition. The recording is faultless.
---

Schubert Die schöne Müllerin. Nacht und Träume, etc
Dietrich Fischer-Dieskau bar Jörg Demus, Gerald Moore pfs
(DG)
You wouldn't think that a recording by Fischer-Dieskau, given his huge Schubert discography, could still offer an exciting revelation – but that's what this 'new' Die schöne Müllerin recording offered when it was released in 2000. Explanations for its suppression vary. The singer seems to think it has something to do with its technical quality: the booklet-note, slightly more credibly, tells us that it was planned before DG decided to include the cycle in its 'complete' Schubert with the baritone and Gerald Moore, which caused this performance to be put on the back burner. Now we can enjoy a reading that's absolutely spontaneous, daring in its dramatic effects – bold extremes of dynamics, for instance – and full of even more subtle detail than in Fischer-Dieskau's other recordings.
This approach owes not a little to Demus's piano. As Alan Newcombe says in his notes: 'Aided by Demus's lightly pedalled, often almost brusque staccato articulation, the result is starker, more elemental, less comfortable [than the reading with Moore], conceived on a larger scale.' To that one should add that the singer is at the absolute height of his powers; tone, line, breath control and intuitive imagination are most remarkable in the strophic songs that, in lesser hands, can seem over-long. Another feature of this is the significant underlining he gives to pertinent words. For instance, in 'Pause', note how 'gehängt', 'durchschauert' and 'Nachklang' receive this treatment. It's this unique vision of the German language in music that still marks out this baritone from his many successors. Immediate, unvarnished sound heightens the value of this extraordinary performance.
---

Schubert Die schöne Müllerin
Werner Güra ten Jan Schultsz pf
(Harmonia Mundi)
An enthralling account of the cycle on virtually every count that seriously challenges the hegemony of the many desirable versions already available. In the first place, Güra must have about the most beautiful voice ever to have recorded the work in the original keys (and that's not to overlook Wunderlich, a far less perceptive interpreter). Its owner has a technique second to none, able to vary his tone, sing a lovely pianissimo and/or a long-breathed phrase with perfect control. Then no musical or verbal subtlety seems to escape him at any stage of the young man's disillusioning journey from happiness to misery and death.
The plaintive quality of his voice and its youthful sap are precisely right for conveying the protagonist's vulnerability and, where needed, his self-pity. 'Der Neugierige' encapsulates these virtues, with the final couplet of questioning the brook immaculately done, just as the pp at the close of the previous song is given a curious sense of uncertainty on the boy's part. The three strophic songs are finely varied: here, as throughout, the use of rubato is natural and inevitable, and the integration of singer and pianist, who's happily playing a Bechstein, are at their most compelling.
'Mein' is properly eager, expectant, 'Pause' as plangent as it should be, especially at its end. The frenetic anger of the 14th and 15th songs is as over-heated as it should be, 'Die liebe Farbe' rightly hypnotic. In 'Trockne Blumen' and 'Der Müller und der Bach', both artists go to the heart of the matter, and the final lullaby is soft-grained and consoling. Schultsz's contributions are sometimes controversial, always challenging. Güra surpasses even the Gramophone Award-winning Bostridge, simply because his voice is under even better control and because his German is more idiomatic. The Harmonia Mundi sound, in spite of some reverberance, catches voice and piano in ideal balance.
---

Schubert Die schöne Müllerin
Ian Bostridge ten Graham Johnson pf with Dietrich Fischer-Dieskau narr
(Hyperion)
The 20 songs of Die schöne Müllerin portray a Wordsworthian world of heightened emotion in the pantheistic riverside setting of the miller. The poet, Wilhelm Müller, tells of solitary longings, jealousies, fears and hopes as the river rushes by, driving the mill-wheel and refreshing the natural world. Ian Bostridge and Graham Johnson go to the heart of the matter, the young tenor in his aching tones and naturally affecting interpretation, the pianist in his perceptive, wholly apposite playing. The sum of their joint efforts is a deeply satisfying experience.
Bostridge has the right timbre for the protagonist and a straightforward approach, with an instinctive rightness of phrasing. His peculiarly beseeching voice enshrines the vulnerability, tender feeling and obsessive love of the youthful miller, projecting in turn the young lover's thwarted passions, self-delusions and, finally, inner tragedy. Nowhere does he stretch beyond the bounds of the possible, everything expressed in eager then doleful tones. Johnson suggests that 'Ungeduld' mustn't be 'masterful and insistent' or the youth would have won the girl, so that even in this superficially buoyant song the sense of a sensitive, sad, introverted youth is maintained. The daydreaming strophic songs have the smiling, innocent, intimate sound that suits them to perfection, the angry ones the touch of stronger metal that Bostridge can now add to his silver, the tragic ones, before the neutral 'Baches Wiegenlied', an inner intensity that rends the heart as it should. An occasional moment of faulty German accenting matters not at all when the sense of every word is perceived.
As a bonus we have here a recitation of the Prologue and Epilogue and of the Müller poems not set by Schubert: Fischer-Dieskau graces it with his speaking voice. The ideal Hyperion recording catches everything in very present terms. In all musical matters, everything Johnson writes only enhances one's enjoyment, if that's the right word, of a soul-searching interpretation.
---

Schubert Die schöne Müllerin
James Gilchrist ten Anna Tilbrook pf
(Orchid)
James Gilchrist's Wanderer has been around a bit. Not enough to make him weary or wary, far from it – a first-kindled enthusiasm only burns itself out a little in the fourth song, 'Danksagung an den Bach' – but in place of youthful impetuosity is the anxiety of a man to seize what he can while he can. His jealousy – 'Eifersucht und Stolz' – gains thereby a specially manic edge, and leaves him almost shouting at the end of 'Die Böse Farbe' before he takes his leave of love and life in both sorrow and anger over the ever-more-painful course of the last triptych.
If that brief account, and the timings, often very quick or slow, suggest exaggeration or melodrama, then they mislead: one was never aware of a word being presented for particular attention, and in some songs Gilchrist can barely get the words out in time, but line and sense never falter.
How aptly Anna Tilbrook's pedalling poses the question to the brook at the beginning of 'Die Neugierige', and how graciously Gilchrist waits until the last verse before slowing down to ask himself. That his mix of chest and head registers tends more towards the latter than is usual may disconcert some but it allows for the most intimate and touching of quarter-voices at the end of his confession to the flowers, 'Des Müllers Blumen', and brings uneasy rest indeed to the final lullaby. Gilchrist and Tilbrook offer one of the very finest of modern versions.
---

Schubert Schwanengesang
Matthias Goerne bar Alfred Brendel pf
(Decca) Recorded live 2003
Schwanengesang divides clearly into eight Rellstab and six Heine settings; 'Herbst' is here added to the Rellstab group, while the Seidl 'Die Taubenpost' is made into the encore of a wonderful recital.
Goerne and Brendel form one of the great Lieder partnerships of the day. The sympathy between them goes beyond skilful ensemble and shared enjoyment of the wealth of illustration in Schubert, into a deep understanding of the poetry as he composed it. It's no surprise that they should produce powerful performances of the most inward-looking Heine songs – the suffering power of 'Der Atlas', the misery from which the harmony allows no escape in 'Die Stadt', the terror of 'Der Doppelgänger'. But the lighter ones are scarcely less affecting. And their mutual understanding completely solves such a difficult song as 'Kriegers Ahnung'.
The Beethoven cycle moves in a steady progress not into the usual triumphant assertion but into a warmth of belief that song may truly join the parted lovers. This is music-making of genius.
---

Schubert Schwanengesang, etc
Peter Schreier ten András Schiff pf
(Wigmore Hall Live) Recorded live 1991
The 1991 recital by Peter Schreier and András Schiff is highly desirable, though the sound is not quite on the same level. Schreier was never the most honeyed of tenors but in the lighter songs of Schwanengesang he compensates for a touch of reediness and a tendency to harden on high notes with the supple grace of his phrasing and his ultra-keen response to the text. 'Liebes-botschaft' is eager and volatile, enhanced by Schiff's wonderfully limpid touch and his care to make the piano's singing left hand match the voice in eloquence (Schubert's original, high, key an advantage, here and elsewhere).
On the downside, 'Aufenthalt' is surely too slow and life-weary, weighed down by recurrent submissive rallentandos. But 'Das Fischermädchen' has a lilting tenderness, Schiff again singing in dulcet partnership with the voice, while in the remaining Heine songs singer and pianist unflinchingly probe the extremes of anguish and bitterness. 'Die Stadt'(the swirling, impressionistic arpeggios eerily insubstantial from Schiff) and 'Der Doppelgänger' are as desolate and disturbing as any performances on disc, the suggestion of a whine, even a sneer, in Schreier's timbre extraordinarily apt here.
After this we get a sharply characterised Goethe group that encompasses the bleakness of the three Harper's Songs (done with characteristic intense immediacy) and ends with an impulsive, dancing 'Der Musensohn' that rightly brings the house down.
---

Schubert Schwanengesang, etc
Christoph Prégardien ten Andreas Staier fp
(Challenge Classics)
Planning a CD programme around Schwanengesang is always tricky. The vastly experienced duo of Christoph Prégardien and Andreas Staier here come up with a solution as satisfying as any. They preface the quasi-cycle with the bleak, windswept Rellstab setting 'Herbst', which Schubert unaccountably omitted from the Rellstab sequence that opens Schwanengesang. Then, at the end, they follow 'Die Taubenpost' – always in danger of jarring after the Weltschmerz of the Heine group – with other, complementary, Seidl settings, ending with the blissful nocturnal homecoming of 'Im Freien'.
Prégardien's dulcet tenor, subtly and gracefully deployed, is heard to advantage both in these Seidl songs and in Schwanengesang. Where so many singers seem to 'think' the whole collection in the minor key, as it were, Prégardien is eagerly expectant in 'Liebesbotschaft' and sings a smiling, seductive 'Fischermädchen'. His 'Ständchen', taken at an easy, mobile tempo, is likewise all caressing charm, while 'Abschied' is blithely insouciant, the wistfulness of the final verse lightly touched – and how well the delicate, slightly veiled sonorities of Staier's fortepiano complement the voice, here and elsewhere.
In the anguished Heine songs Prégardien's less extreme style than, say, Peter Schreier, is scarcely less moving, whether in the rhythmically incisive 'Der Atlas' (where the fortepiano's percussive resonance brings uncommon clarity to Schubert's quasi-orchestral textures), or an 'Am Meer' of aching tenderness, the final stab of pain all the more affecting for being understated. 'Die Stadt', taken at an unusually urgent tempo, emerges in a single grim sweep, with the fortepiano's sustaining pedal creating a mysterious haze impossible to replicate on a modern grand. Prégardien occasionally adds discreet, graceful embellishments to his lines, especially apt in 'Ständchen'. While it is absurd to speak of an outright 'winner' in such a crowded field, Prégardien and the ever-illuminating Staier join the roster of indispensable Schwanengesang recordings.
---

Schubert Winterreise
Mark Padmore ten Paul Lewis pf
(Harmonia Mundi)
Ah, this journey! How many have made it, sincerely and imaginatively, two setting out as nearly as possible as one! So many on records too, following the elusive track as with torchlight concentrated upon it. Yet, of all, it's hard to think of one that leads more faithfully to the cold comfort of its end. And when we get there in this performance, what an end it is!
The journey begins with ever such a slight whine high in the voice, as with a calm acceptance of pain. The piano abstains from jabbing sforzandos to underline what the chords make plain enough, instead insisting calmly on its left-hand legato. The melting major-key modulation is all affection: no hint of bitterness in the sentiment that his passing footsteps should not disturb the faithless beloved's sleep. But outside in the open, stillness and turbulence alternate like the moods of the weather-vane. And so, throughout much of the trek, the self-confiding of the loner holds in check the utterance of emotion as the icy surface of the river conceals the running water beneath. Even so the pain will out, as it does in the last phrase, 'ihr Bild dahin', of 'Erstarrung'.
On we go, lulled and tormented by the magic music-box of 'Frühlingstraum', till the tragic chord before 'so elend nicht' in 'Einsamkeit' brings a dreadful reality into focus. The deceptive sweetness of 'Die Krähe', the giddy disorientation of 'Letzte Hoffnung', the subdued feverish excitements of 'Täuschung' find an almost holy stability in 'Das Wirtshaus', but still the external world exists, felt as almost an intrusion in 'Mut'. And soon we meet the organ-grinder – and his secrets must on no account be revealed by reviewer or arts-gossip. The listener must wait, out of respect to this marvellous partnership of Mark Padmore and Paul Lewis, until time can be taken for it, alone and uninterrupted, to accompany them on the journey through to its unearthly end.
---

Schubert Winterreise
Matthew Rose bass Gary Matthewman pf
(Stone Records)
My spontaneous reaction after hearing Matthew Rose's trudge across Schubert's snowbound landscape was 'He'll survive'. From the flickering will-o'-the-wisp of 'Irrlicht' onwards, most singers convey varying degrees of mental unbalance. Rose's voluminous teak bass, ideal for operatic kings, fathers and villains (not least his magnificent Claggart in ENO's Billy Budd), does not naturally encompass vulnerability. In the lavishly produced booklet (which includes a penetrating essay by Susan Youens, wintry paintings by Victoria Crowe and delightful drawings of the recording sessions by Tessa Henderson), he refers to Winterreise, in contrast to Die schöne Müllerin, as 'an old man's cycle. It has the universality too, but the depth of voice suits it.' Rose's certainly does. Although his German vowels could be tighter ('Der' tends to sound like the English 'dare'), his performance often recalls the Wotanesque stoicism distilled by that great Wagnerian Hans Hotter, in his EMI recording with Gerald Moore.
Over the years a mere handful of true basses, most famously Martti Talvela and Kurt Moll, have recorded Winterreise, none with complete success. For one thing, managing a deep, bulky voice tends to entail slow speeds, with a loss of Schubert's gehende Bewegung, the walking motion crucial to several of the songs. Not here. Like Hotter before him, Rose can effectively soften and lighten his timbre, while he and his pianist partner Gary Matthewman choose their tempi discerningly. Only 'Die Krähe', the traveller's strange, hallucinatory vision of an encircling crow, is controversially slow. But singer and pianist vindicate their choice with a performance of mesmeric intensity, the voice spinning a trance-like line against the keyboard's eerily limpid cantabile.
Whatever their chosen keys, parts of Winterreise lie uncomfortably low for many tenors and baritones. Rose can maintain quality and sonority over a wide compass. The rounded depth of his low register, allied to seemingly inexhaustible reserves of breath, are priceless assets in, say, the sombrely confiding 'Ei Tränen, meine Tränen' in 'Gefrorne Tränen', in the grand, arching lines of 'Wasserflut', and in 'Der greise Kopf', sung with Lear-like grizzled majesty. With no false histrionics, Rose makes the traveller's moment of realisation 'Wie weit noch bist zur Bahre' – 'How far it is still to the grave' – as bleakly terrifying as I have heard.
Rose's jilted wanderer can encompass a touching pathos, as at the yearning close of 'Frühlingstraum' or the heartbreaking major-key section of 'Der Wegweiser' ('Habe ja doch nichts begangen'), where he reflects with bemusement on his undeserved plight. In 'Im Dorfe' he contemplates the sleeping villagers with rueful tenderness ('Je nun, sie haben ihr Teil genossen'). More typically, Rose veers between sombre melancholy, defiant bitterness and a sheer determination to keep going. 'The central figure is completely broken,' he observes in the booklet. Yet nowhere is there a whiff of self-pity. In the third verse of the opening 'Gute Nacht' Rose erupts in anger, spitting out consonants vehemently before sinking back into sad reverie. The final verse, usually a cue for an elegiac pianissimo, is more sarcastic than nostalgic, the final 'An dich hab' ich gedacht' sung as if through clenched teeth. Similarly, Schubert's magical turn from minor to major in 'Auf dem Flusse', as the wanderer carves the date of their first avowal of love into the ice, provokes a snarl of reproach rather than the aching tenderness suggested by most singers. You can almost see the embittered curl of his upper lip as he speaks of the broken ring entwined around the lovers' names.
The incisive edge on Rose's ample tone is splendidly heard in the desperate, fist-shaking bravado of 'Mut' and 'Der stürmische Morgen'. Elsewhere, too, Rose's wanderer seems to mock the absurdity of his own predicament, as at the final 'Wein' ('weep') of 'Letzte Hoffnung', where other singers, including Fischer-Dieskau, in his various recordings, and Matthias Goerne, with Graham Johnson (Hyperion, 1/98) and Alfred Brendel (Decca, 9/04), find a lamenting quality of tone. At the close of 'Das Wirtshaus', where the exhausted wanderer fails to find the consolation of death, he strikes a note of almost heroic defiance. Even the final 'Der Leiermann' is forthright rather than haunted, ending with a vehement challenge to himself and the hurdy gurdy man. Like Hans Hotter, Rose leaves one with a sense of a vast burden of suffering determinedly endured against appalling odds, of Lear's 'Men must endure their going hence, even as their coming hither. Ripeness is all.'
If both singer and pianist tend to underplay Schubert's frequent accents (say, in the frantic, stumbling 'Rückblick'), Gary Matthewman counters the dangers of downward transposition by ensuring that Schubert's transparent, precisely imagined textures remain clear. Bass-lines are always firmly, eloquently etched, crucial when Schubert often thinks in terms of a dialogue between voice and keyboard bass, as in 'Erstarrung' and the contrapuntally conceived 'Der Wegweiser'. While there are more moving Winterreise recordings, not least from Goerne and Fischer-Dieskau, Rose's deeply felt, impressively sung performance seems to catch, more than most, something of the poet Müller's mordant, mocking irony which Schubert chose to soften and deflect when he set the verses.
---

Schubert Winterreise
Werner Güra ten Christoph Berner pf
(Harmonia Mundi)
This Winterreise-man is, if not 'mad', then seriously 'disturbed' or unhinged. He is given to secretive, wild-eyed confidings, to sudden changes of mood (singing softly one moment, desperately loud the next). His enunciation may be deadpan, almost expressionless, or it may stab emphatically – and the pianist will do the same. But after the pause before 'Die Post' comes a gradual change: the fever subsides, the voice qualities suggesting a partly self-dramatised wildness are no longer heard, and the desolation of reality becomes a fact to be recognised and accepted. At the point where others grow into madness, Güra's calm is, in this context, still more terrible.
One says 'Güra' but means to include the pianist, Christoph Berner, whose playing is the very enactment of the man, his apprehensions and his setting. Güra himself has probably the most elegantly ingratiating voice of all the present-day Lieder-singing tenors and it has often seemed that he prefers to use it for any purpose rather than elegant ingratiation; but this is certainly a performance to take to heart.
---

Schubert Winterreise
Jonas Kaufmann ten Helmut Deutsch pf
(Sony)
For sheer vocal splendour, Jonas Kaufmann is unrivalled in Winterreise since Jon Vickers, whose controversial 1983 recording is revelatory or grotesque, according to taste. At moments – say, the clinching final phrase of each verse of 'Wasserflut' – Kaufmann unleashes a formidable operatic blade of tone. Yet the dominant impression of this deeply considered Winterreise is of gentle, rueful introspection, momentarily flaring up in embittered protest (forte high notes invariably bring a visceral thrill), then drifting into trance-like resignation.
In the booklet-note – fashioned as a conversation between Kaufmann and pianist Helmut Deutsch – the tenor cites the wanderer's abiding death wish and his incipient insanity. In the closing 'Der Leiermann' (which ends with a sudden wail of anguish), he is 'like a madman talking to the ghost of a dead man.' (Deutsch ventures to differ on this.) On vocal evidence alone, though, he does not stress the disturbing psychopathology of Winterreise as do fellow tenors Peter Schreier and Ian Bostridge. Kaufmann begins 'Gute Nacht' with a chastened delicacy and finds a melting pianissimo, devoid of irony, for the bittersweet final verse. 'Erstarrung', taken quite broadly, in response to Schubert's autograph marking 'Not too quickly', is nostalgically reflective rather than urgently impassioned, rising to despair only at the final climax. Here and elsewhere Deutsch's clear, precise textures, plus the use of Schubert's original high key, brings dividends in the dialogues between voice and piano bass.
From the hallucinatory, half-whispered 'Irrlicht', Kaufmann's wanderer becomes ever more prone to numb reverie. The haunted ppp colour he finds for the close of 'Frühlingstraum' is heart-rending. In 'Im Dorfe' he contemplates the sleeping villagers with tenderness rather than derision, and in 'Im Wirtshaus' suggests a deepening life-weariness, with no hint of defiance in the last line. The final upshot is a profoundly touching winter journey, one that conveys all of the wanderer's pathos, vulnerability and isolation. Schreier's journey across the snowbound landscape is more engulfing, a merciless portrayal of emotional and spiritual disintegration that is only enhanced (in this cycle) by the astringent edge on his tone. But Kaufmann's combination of vocal beauty and verbal sensitivity (his diction always a model), and the fastidiously textured and coloured playing of Helmut Deutsch, make this new recording an important addition to the vast Winterreise discography.
---

Schubert Winterreise
Dietrich Fischer-Dieskau bar Jörg Demus pf
(DG) Recorded 1965
On the verge of his fifth decade, Fischer-Dieskau was in his absolute prime. Listening to his interpretation is like coming home to base after many interesting encounters away from the familiar. Indeed, it's possibly the finest of all in terms of beauty of tone and ease of technique – and how beautiful, how smooth and velvety was the baritone's voice at that time. This is the most interior, unadorned and undemonstrative of his readings, perhaps because Demus, a discerning musician and sure accompanist, is the most reflective of all the singer's many partners in the cycle. Demus never strikes out on his own, is always there, unobtrusively and subtly supportive, with the right colour and phrasing, literally in hand.
Given an intimate, slightly dry recording, finely remastered, the whole effect is of a pair communing with each other and stating the sad, distraught message of Schubert's bleak work in terms of a personal message to the listener in the home. A deeply rewarding performance.
---
Thank you for visiting...
We have been writing about classical music for our dedicated and knowledgeable readers since 1923 and we would love you to join them.
To find the perfect subscription for you, simply visit: gramophone.co.uk/subscribe