Sibelius's Violin Concerto: an in-depth guide to the best recordings
Monday, June 6, 2022
Jean Sibelius's sole concerto, in which every note is valuable, according to Ida Haendel, remains among his most popular works. David Gutman surveys recordings reaching back nine decades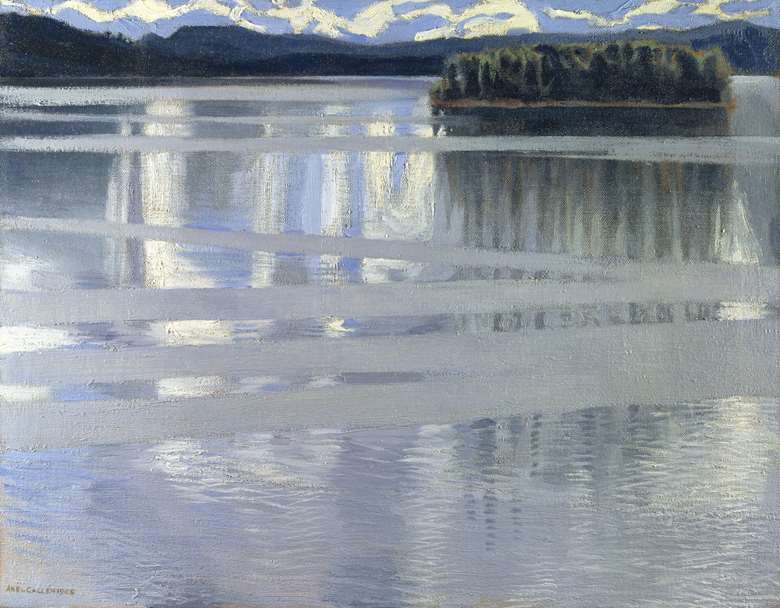 By November 1931, Gramophone was proclaiming the 'voice of Jean Sibelius … a trumpet call to the courage of man'.
Two symphonies had lately joined the clutch of shorter orchestral works available for home listening.
The Violin Concerto, so popular today that no survey can do more than peek into its discography, was as yet unrecorded.
See also: Klaus Mäkelä interview – 'You don't have to play for the hall; you just have to seduce the microphones'
For years Sibelius was to be found assuring those brave enough to participate in a broadcast performance that their interpretation held some special quality.
Only later could he relax. Ida Haendel features in the lists alongside Karel Ančerl (Supraphon, 10/14), Paavo Berglund (HMV, 6/76), Zubin Mehta (Decca, 12/20) and Simon Rattle (from the 1993 Proms).
It was she who received his cheekiest imprimatur in 1949. 'I congratulate you upon the great success. But above all I congratulate myself, that my Concerto has found an interpreter of your rare standard.'
It is, as Haendel herself remarked, 'not a work for the mediocre … There's nowhere to hide if you play every note' and 'every note is very valuable'. Prioritising harmonic coherence over superficial incident, she played it tenaciously for half a century.
From the circumspection of Janine Andrade to the golden syrup of Pinchas Zukerman, the options are many and various.
And with abundance has come renewed debate about what kind of piece it really is.
The conductor Paavo Järvi feels it wrong to 'cherry-pick': 'Can you imagine a violinist who plays the Sibelius Concerto but has never heard any other music by Sibelius, and whose only reference for Sibelius is the Heifetz or the Oistrakh recording? You can tell by the way they play it that they haven't heard another note of Sibelius! … Listen to Pekka Kuusisto … and it's different because he knows the rest of the Sibelius output. He knows when it's folk music, when it's not, when it's a kind of quotation from an old theme, and when it's not.'
The Concerto remained the composer's only work in the form yet he contemplated a successor and continued to work on smaller pieces for violin and orchestra until as late as 1929.
Remarkably, Christian Tetzlaff is the only one of our soloists to have squeezed the entirety of this output on to a single sound carrier, even setting down Sibelius's String Quartet Voces intimae elsewhere with his own eponymous group (AVI-Music, 2/11).
In the era of streaming perhaps it matters less that his recent Concerto remake (Ondine, 10/19) is coupled with the more ubiquitous Beethoven. Lisa Batiashvili is scarcely unique in her focus on the Concerto alone, which she has already recorded twice.
Nor in taking her cues from broader aspects of the Finnish national character: 'Basically, during eight months in a year, it's cold and dark, and they only have light for three months in the summer, but then they have light all day and all night – so it's a kind of destabilising matter in nature. And it's a mixture of coolness, but at the same time something very, very intense inside … their soul is really burning.'
Recordings lacking that inner light, however we account for it, are unlikely to make anyone's shortlist.
The young composer
It is often forgotten that the student Sibelius auditioned unsuccessfully for the Vienna Philharmonic.
Devising a vehicle for the virtuoso he might himself have been, without betraying what by the autumn of 1902 was becoming an overarching compositional drive for formal clarity and cohesion, was never going to be easy.
But there were other reasons for the project's slow progress. The composer was spending time and money in Helsinki's drinking dens and smart restaurants, from which he had to be rescued by his long-suffering wife, Aino.
Having promised the work to the German violinist Willy Burmester, he presumably sought a short-term financial boost by opting for an early Helsinki premiere on February 8, 1904.
The new soloist was Viktor Nováček, whose limitations contributed to a critical drubbing.
With Burmester still offering to tackle the piece Sibelius realised it needed thoroughgoing reform, then dithered so long that it was another Czech, Karel Halíř, who on October 19, 1905, introduced the revision; Richard Strauss directed the Berlin Philharmonic.
In another twist, the score was rededicated to a Hungarian wunderkind, Franz von Vecsey. He reportedly played the Concerto with great skill – Burmester understandably never played it at all – only to die young after turning away from the life of a full-time virtuoso.
Not until Tor Mann's Swedish Radio Symphony Orchestra broadcast of December 8, 1930, did the work find a Finnish champion in 19-year-old Anja Ignatius.
And it was only on Christmas Eve 1934 that Jascha Heifetz attempted a commercial recording. Those aborted sessions (Guild, 1/16) find Leopold Stokowski and his 'fabulous Philadelphians' pursuing a baggier vision than the soloist, whose leaner, well-nigh definitive set was made the following year with Thomas Beecham's London Philharmonic.
Its release proved a game-changer, notwithstanding the condescension of Gramophone's reviewer: 'Not great Sibelius, or even great music, but a grand little concerto, served up piping hot.'
Commentators had welcomed the tighter focus of the revised score but, well into the 1960s, considered its passagework over-reliant, whether for reasons of nostalgia or expediency, on 19th-century Romantic models such as Wieniawski and Sarasate.
The opening shimmer
The composer had no doubts about the specialness of his opening and a whole article could be devoted to that ambiguous, magically floating theme and its attendant shimmer.
The way vibrato is used here makes a special impact, whether suggesting the throb of human passion, the remote glitter of frost or something in between.
Sibelius was reportedly moved to tears when the young Guila Bustabo, a US citizen who spent the war ill-advisedly touring occupied Europe, came to play the Concerto for him at his villa.
Today her 1940 Berlin-made Electrola recording under Fritz Zaun (ACR, 3/97) comes across as histrionic and ultimately exhausting thanks to her rapid vibrato. Ivry Gitlis (Vox, 11/56) manages to suppress his trademark nervous vibrancy but only for a few bars.
Leonard Bernstein makes a demonstrative partner for the veteran Zino Francescatti (CBS, 10/65) but the first thing you'll notice is that intense old-school vibrato.
Christian Ferras adopts a lusher style of wobble to overtly emotive effect: his slow movement is unforgettable in a Parisian telecast under the youthful Zubin Mehta (EMI Classic Archive, 12/03), though what one should make of the sight of the depressive violinist openly weeping is not for me to say. With Herbert von Karajan in the studio, technical standards are higher, the messaging blander.
The maestro's latter-day favourite was Anne‑Sophie Mutter, who made her astonishing Yellow Label recording only after his death. Here, the intensity is off the scale and the deployment of vibrato different again. Notes endowed with her slowest and widest oscillations of pitch risk coming across as mawkish. Then again, at the very start she plays with no vibrato at all. Is such a tactic compatible with the marking, dolce ed espressivo?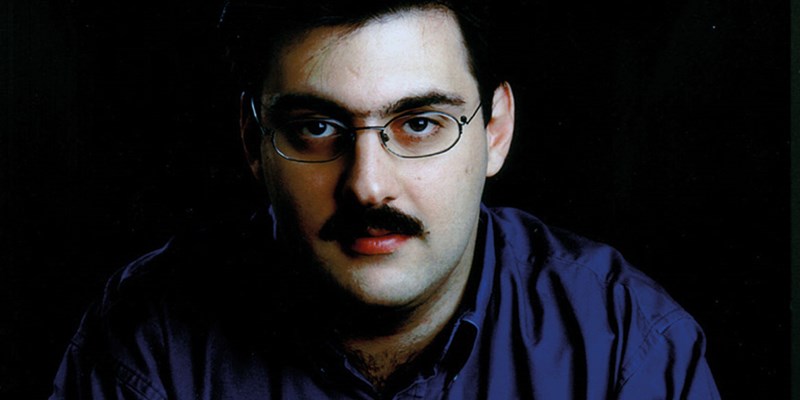 Leonidas Kavakos (BIS Records)

Leonidas Kavakos, for whom the passage 'reflects the calmness of a Finnish lake', counsels restraint rather than abstinence, while noting that the continuous motion of the accompaniment serves as a kind of vibrato. Batiashvili varies her expectant tremor in a way that seems to spring more naturally from the line, itself indivisible from the icy haze of the orchestral violins.
At the heart of the movement is a cadenza that doubles as its development section. Most soloists seek to show awareness of its structural function.
Hilary Hahn, archetypally clear-eyed in 2007, every note perfectly centred, has since loosened up.
Still, Odessa-born Tossy Spivakovsky, a rampant individualist with his own bowing method, rapid vibrato and penchant for portamento, sounds as if he is playing from a different edition of the score in 1959.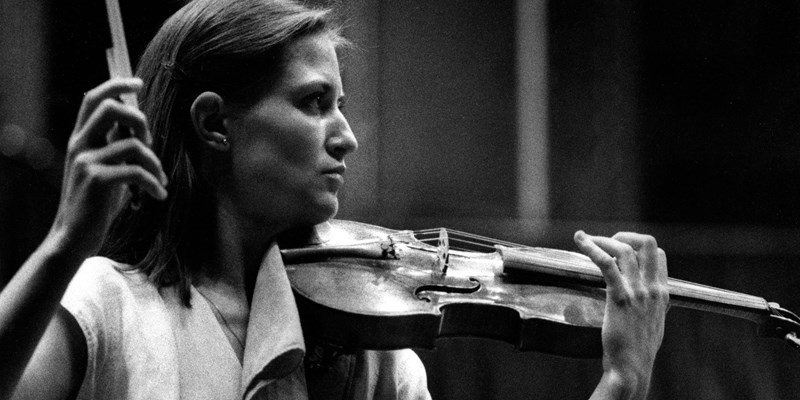 Viktoria Mullova (photo: Bridgeman Images)


Viktoria Mullova's fearless leap into the Moderato assai at fig 6 creates an even more startling moment and in a good way, for all that the dots imply something less dramatic.
Adagio and Finale
After this the slow movement, marked Adagio di molto, expands in an open-hearted manner deemed suspect by the composer's more po-faced supporters.
Timings can mislead: Haendel takes half as long again as Heifetz in 1959 without sounding conventionally Romantic, on occasion outlasting even the young Swedish violinist Johan Dalene, the most expansive of recent exponents.
Mullova is implacable here though her finale is tamer, maintaining a degree of poise and danceability.
Donald Francis Tovey likened Sibelius to 'a Bruckner gifted with an easy mastery and the spirit of a Polar explorer' and his further analogy has stuck, the finale tagged 'a polonaise for polar bears'.
Heifetz negotiates its complexities at a whirlwind pace, Gitlis faster still, but there is something to be said for the statelier approach.
Ginette Neveu offers insistent, heavily bowed attack to offset her relatively sedate tempo. Kavakos, spacious but lighter in tone, resists overstatement.
It is sometimes claimed that the supreme accomplishment of Heifetz's 78s was a disincentive to other artists. Not so – and certainly not in Hitler's Germany.
Georg Kulenkampff's February 1943 concert relay with Wilhelm Furtwängler and the Berlin Philharmonic (Unicorn, 8/69) is conceptually grand, technically sloppy.
One misreading it shares with all surviving Heifetz versions comes just before the end of the finale, where the second of the soloist's up-and-down scales peaks higher than the written E flat, suggesting a mistake in the early sheet music rather than wilful showing off.
Visiting Berlin the previous month for her Polydor studio recording, Ignatius knows not to make this variant, but then her conductor is Armas Järnefelt, Sibelius's brother-in-law (Symposium, 6/02).
If she too sounds fallible, there would have been no inclination to retake sides with the bombs falling. Some swear by an interpretation subtler and more lyrical than Bustabo's or Kulenkampff's, rubato carefully rationed.
Women continued to make much of the running post-war. Clever marketing, not least in the pages of Gramophone, ensured that for many years Neveu's Sibelius had the iconic status of Jacqueline du Pré's Elgar.
When the French virtuoso died tragically in a plane crash, Walter Legge, her Svengali-like producer, remembered a long day's work in which her chin and neck were left almost bleeding from the pressure of her violin. The results sound rather effortful today, the Philharmonia not yet the glamorous ensemble of later years.
At least as impressive is Camilla Wicks. California-born with Norwegian connections, her career was stymied by the gendered expectations of 1950s America. She taped the Sibelius for Metronome in Stockholm on a single day in February 1952, her partnership with conductor Sixten Ehrling nevertheless audibly close.
A rival for Heifetz
Orchestral detail is less well caught on an Ehrling-directed recording with the great David Oistrakh. Here at last was a soloist to rival or even surpass Heifetz in respect of technique and intonation, the violin very much the star of the show as miked.
Latterly embracing a contemporaneous piano-accompanied performance with Vladimir Yampolsky (Alpha Omega, 6/11), the Oistrakh discography includes a much-touted stereo collaboration with Eugene Ormandy, revealing the first movement as 'greater, indeed, than one had ever suspected' according to Gramophone's Trevor Harvey (Philips, 4/61).
There survives a grainy Soviet filmed account under Gennady Rozhdestvensky (EMI Classic Archive, 4/05), but studio sessions with the same conductor are sonically superior and, uniquely, take in the first two Humoresques (1917).
Oistrakh cut a stiffer, more patrician figure in later life and it has been claimed that his nobility of expression came at the expense of a Zigeuner-like spirit of playfulness. Not so here. Heifetz, who features again in a supercharged, less-than-flawless live relay under Dimitri Mitropoulos (Cembal d'Amour, A/07), undertook his official stereo remake with the Chicago Symphony under Walter Hendl (RCA, 1/61).
This is slicker and open to the charge of speeding, despite which it was originally spread out over two sides of a standard 12‑inch LP. Oistrakh and Ehrling occupied a Columbia 10‑inch.
These titans dominated the catalogue even as competition accumulated. Isaac Stern, throwing caution to the winds in his second recording (1969), offered spills as well as thrills in his finale.
Kyung‑Wha Chung, making her debut with what could have been a routine pairing with the Tchaikovsky, is lean and sensitive, her slow-movement coda admitting fresher air. In the finale, where Ormandy for Stern elicits the forceful timpani contribution requested in the score but rarely audible, André Previn for Chung (and others) makes a feature of rustically buzzing brass.
Whether it was Salvatore Accardo or, more likely, Colin Davis who insisted on such a broad conception in 1979, theirs was the first LP to complement the Concerto with the full set of Humoresques.
In his superlative second recording, Itzhak Perlman takes the Heifetz line in terms of sonority and sparkle without excluding the darker depths creeping into the performance tradition. The sound engineering does not deglamorise his sound but the orchestra is not confined to the wholly subservient role it sometimes assumed in these Pittsburgh sessions.
The Digital Era
Two outstanding discs of the 1980s challenge Mullova's glacial seriousness. Cho‑Liang Lin under Esa-Pekka Salonen has a gentler finesse and comes paired with a fine account of the Nielsen Concerto. (Dalene's recent coupling of these works is altogether more interventionist.) Kavakos, a recent victor at the International Sibelius Competition in Helsinki aged just 18, was a relative unknown when the Sibelius estate sanctioned BIS's one-off recording of the Violin Concerto in its earlier draft, presented in tandem with the revision.
This collaboration with Osmo Vänskä's Lahti Symphony Orchestra took Gramophone's Concerto Award in 1991 (Lin having won in 1989). The interpretations have a subdued and spacious kind of rapture. Missing is the nth degree of visceral attack. Without an individual spot mike, Kavakos's lovely sound has to make its own way through the ample resonance of Lahti's Ristinkirkko (Church of the Cross).
Compare and contrast Augustin Hadelich in a recent Andrew Keener-led production that captures every soloistic sniff and intake of breath in a quest for tangible engagement. Today's public champions of the composer's long-suppressed first thoughts include Maxim Vengerov, whose mainstream response to the definitive work (Teldec, 9/96; Arthaus, 10/20) is perhaps not for the schmaltz-averse. Then again, is it so wrong to interpret the Concerto as brimming with the self-confidence its composer could not achieve in life?
The virtuoso attitude reaches some kind of apogee in 1995 with Mutter and the Dresden Staatskapelle under Previn.
You may not like the self-consciously melodramatic observation of indications – with DG's pumped-up, compartmentalised sound very much part of the intended effect – but this is Mutter at her most commanding.
Short measure but she does take in the Two Serenades (1912‑13) and a Humoresque. Other plausible 1990s contenders are documented at sub-optimal points in their careers.
Aaron Rosand, venerated by Sibelians for his pioneering recording of all six Humoresques (Vox, 4/60), was a septuagenarian by the time he finally set down the Concerto itself. The verdict was that he was playing wonderfully for his age.
Pekka Kuusisto on the other hand was probably caught too early. Working with a surprisingly restrained Leif Segerstam in Helsinki, it sounds as if emotion and local colour have been pared back in the interest of linear clarity. His later Humoresques and Serenades (Ondine, 10/06) are much less orthodox.
With 'authenticity' in vogue, the record companies were increasingly pairing their international stars with Nordic teams.
Tetzlaff first time around has Thomas Dausgaard's Danes, Ilya Gringolts (in an emollient reading) is paired with Neeme Järvi in Gothenburg; Hahn joins Salonen's Swedish Radio forces. Her typically audacious coupling with the Schoenberg meant that, for critics at least, the sterling qualities of her Sibelius tended to be eclipsed.
Any residual starchiness there has disappeared in a widely disseminated live relay from May 2019 with Mikko Franck's Orchestre Philharmonique de Radio France. Technical fluency melds at last with an open-hearted eloquence not always associated with her playing and, in the finale, a real sense of fun. This is superb, as are so many others too numerous to acknowledge!
The Concerto bristles with challenges of the kind that big-name protagonists will always enjoy overcoming in novel ways. And so still they come, often more positively accompanied than before.
Whether you put it down to Barenboim, his old-German orchestra or the generosity of the acoustic, there's something dark and Wagnerian about Batiashvili's 2016 version not to be found in the conductor's showier Chicagoan collaborations with Vengerov, nor her own well-ordered alliance with Sakari Oramo (Sony, 11/07).
Both her renderings are impressive even if Heifetz, Oistrakh, Perlman and Mutter dazzle more. So too does Johan Dalene, working with John Storgårds in a reading of youthful passion that occasionally tips into (Vengerov-inspired?) melodrama.
Meanwhile calmer, more integrated partnerships such as those of Fenella Humphreys and George Vass or Kuusisto and Segerstam bring us closer to the lost world of Ignatius and Järnefelt. Variously paired, Haendel has a more elemental kind of honesty. As the style and technique of string-playing continue to evolve, no shortlist can possibly be definitive.
And yet, whatever your own perception of authenticity in this music, Kavakos and Vänskä can lay claim to a unique place in the collection.
Top Choice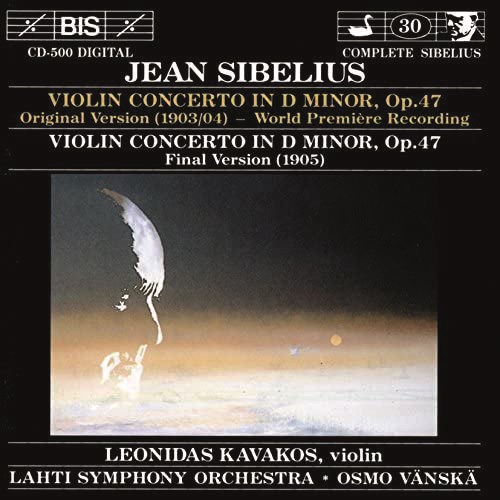 Leonidas Kavakos (1990) BIS
A true library choice, offering opportunities for study or reflection beyond the conventional listening experience. The composer's struggles with intractable material would eventually snuff out his urge to create but here, granted unprecedented access to the Concerto in both its original and revised forms, we've a window on a happier phase of his creative journey. Kavakos, pure-toned primus inter pares, has the support of the all-Finnish team soon to feature prominently in BIS's authoritative 68‑disc Sibelius Edition.
---
This article originally appeared in the May 2022 issue of Gramophone. Never miss an issue – subscribe today