Exploring Shostakovich
Friday, September 1, 2023
Edward Seckerson joins the podcast to discuss one of the 20th century's greatest composers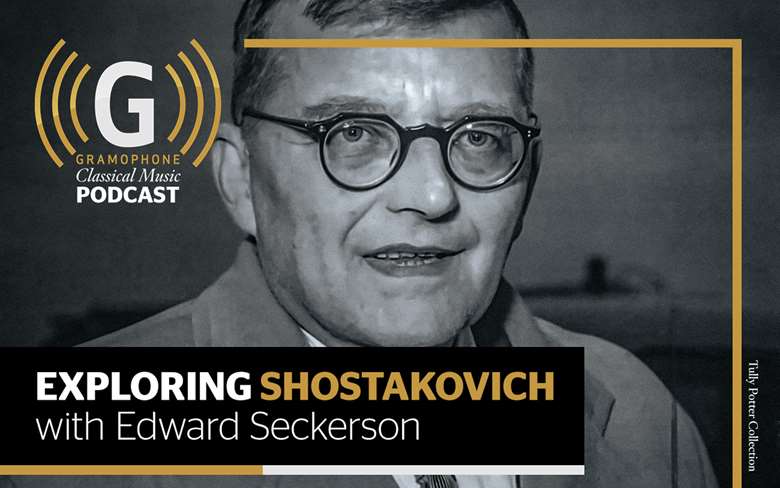 For the latest in our series of podcasts devoted to exploring the work of one particular composer, we turn to Dmitri Shostakovich. Edward Seckerson joins Gramophone Editor Martin Cullingford to share his insights with us into one of the greatest of 20th-century musical figures, with a particular focus on his extraordinary symphonies and what they reveal about his life. 
You can listen to the Podcast above. To hear other Gramophone podcasts, or to subscribe for free to new editions, search for 'Gramophone' in your Podcast App of choice, or visit Gramophone's page on Apple Music podcasts.
Musical excerpts heard during the podcast are taken from the following recordings:
Symphony No 4 - Royal Liverpool Philharmonic / Vasily Petrenko (Naxos)
Symphony No 1 - Chicago Symphony Orchestra / Leonard Bernstein (DG)
Symphony No 5 - Royal Philharmonic Orchestra / Vladimir Ashkenazy (Decca)
Symphony No 11 - BBC Philharmonic / John Storgards (Chandos)
String Quartet No 8 - Borodin Quartet (Erato)
Symphony No 10 - Boston Symphony / Andris Nelsons (DG)
Symphony No 15 - Gothenburg Symphony Orchestra / Neeme Järvi (DG)
This Podcast is brought to you in association with STAGE+, the new streaming service from Deutsche Grammophon, which offers weekly live-stream videos of concerts from around the world, as well an archive of over 400 concerts to enjoy on demand, plus documentaries, audio albums, interviews and much more. Visit stage-plus.com or download the STAGE+ IOS App.