Johan Dalene on his new album, Stained Glass
Friday, October 13, 2023
The Swedish violinist joins the Gramophone Podcast to talk about the music of Ravel, Prokofiev, Pärt, Bacewicz and Boulanger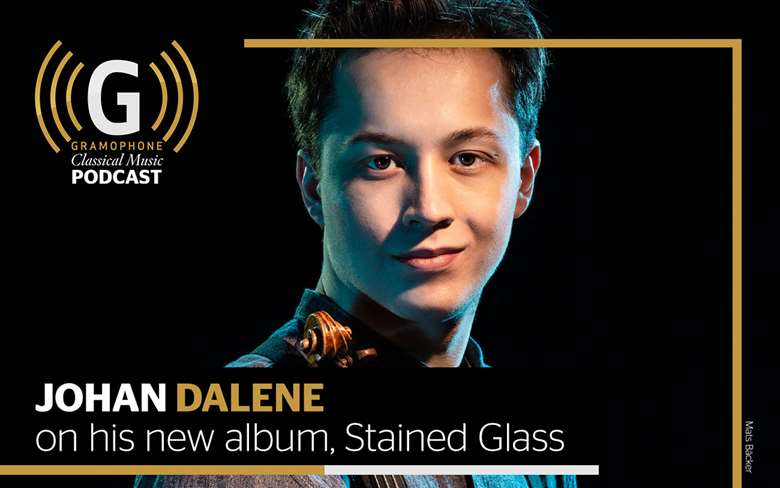 In this week's Gramophone Podcast we meet with Swedish violinist Johan Dalene, a former Gramophone Young Artist of the Year and the recipient of Editor's Choices for the concertos of Nielsen and Sibelius, and for his previous album with Christian Ihle Hadland, 'Nordic Rhapsody'. He joins Editor Martin Cullingford to talk about his new release on the BIS label, 'Stained Glass', also recorded with Christian Ihle Hadland – a beautifully-performed programme of Ravel, Prokofiev, Pärt, Bacewicz and Boulanger. 
To hear other Gramophone podcasts, or to subscribe for free to new editions, search for 'Gramophone' in your Podcast App of choice, or visit Gramophone's page on Apple Music podcasts.
This week's Podcast is brought to you in association with Wigmore Hall, where in the coming week you can hear two concerts from the Takács Quartet performing composers including Beethoven, Bartók, Haydn and Hough; pianist Richard Goode playing Bach, Chopin and Fauré; violinst Ning Feng with Paginani and Ysaÿe; and the Dunedin consort taking to the famed stage alongside the viol concerto Phantasm. For a full list of concerts, visit wigmore-hall.org.uk
You can listen to 'Stained Glass' below, via Apple Music.