The Chopin Piano Competition, day 12: the semi-finals, part one
Jed Distler
Friday, October 15, 2021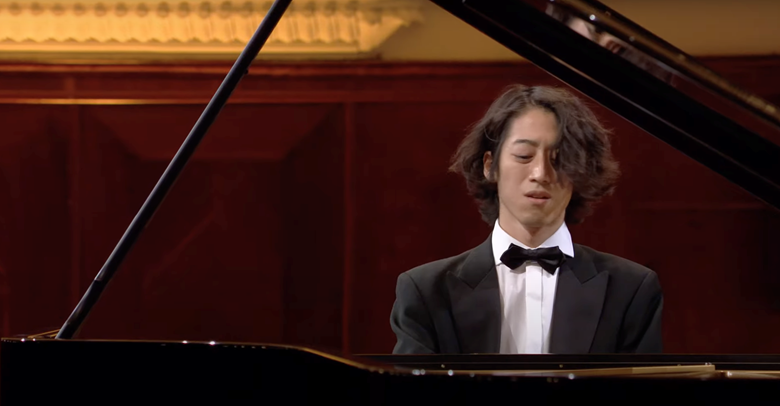 The coming days feature each of the 18th Chopin Competition's semi-finalists in an uninterrupted 55-minute recital. Their programmes must include the following: a complete set of Mazurkas (either Op 17, 24, 30, 33, 41, 50, 56 or 59); a choice between the Sonata No 2 in B flat minor Op 35, the Sonata No 3 in B minor Op 58, or the complete Preludes Op 28; and then any other Chopin to fill the allotted time.
As the semi-finals run their course, I'll focus on pianists whom I've not yet written about, or pianists who seem to be emerging as potential finalists. The problem is that such a high standard of pianism makes it difficult to distinguish between different levels of excellence. In other words, how can an already excellent pianist be more excellent than another excellent pianist? What factors feed into such a judgement? Perhaps the answer to this question will reveal itself sooner than I think.
We owe the reemergence of the Introduction and Rondo in E flat Op 16 in the modern-day repertoire partly to Vladimir Horowitz's galvanising 1971 recording. So it's not surprising that some of the master's highly personal accentuations and tenutos found there way into the elegantly confident performance opening 21-year-old Kamil Pacholec's semi-final recital. His B minor Sonata didn't have the edge of Szymon Nehring's an hour earlier, yet many established pianists would be happy to claim Pacholec's effortless fingerwork and idiomatic flair for themselves.

19-year-old Miyu Shindo from Japan opened her segment with the Op 17 set of Mazurkas. Not only did she create a unified entity between the four pieces, but she also identified with the specific genre. This extended into the Rondo à la mazur Op 5, where filigree sparkled like champagne, replete with the supplest rapid repeated notes this side of Daniil Trifinov. In the B minor Sonata's outer movements, however, Shindo resorted to pulling back at phrase ends. This is the kind of 'one size fits all' mannerism that drives me crazy, and one that many young pianists deem necessary in order to sound 'expressive'. I also should mention that particularly demanding passages elicited a higher number of facial grimaces and exaggerated arm gestures. It looked rather silly next to the physical economy that both Nehring and Pacholec displayed.

Or, for that matter, Andrzej Wierciński's serious demeanour. The more I hear him, the more I can relate his scrupulous articulation and slightly flinty sonority to certain Chopin players who came of age right after the Second World War. I respect the playing more than I love it, and I found his hard-nosed E major Scherzo and the finale of his B minor Sonata rather lacking in scintillation and fantasy. He and Piotr Alexewicz share an angular rather than rounded tonal aesthetic. The power and definition with which Alexewicz impressed me in his second round a few days ago was rather muted in his uneven survey of the 24 Preludes Op 28.
Candidates choosing to play Chopin's Second Sonata have the option either to take or ignore the first movement exposition repeat. Musically, for me, the repeat makes little sense, and I honestly think Chopin stuck in a repeat sign as a bow to convention – although I know others disagree. In today's Urtext-mad zeitgeist, some pianists feel obligated to include a repeat out of a misguided sense of duty. In any event, Kyohei Sorita justified taking the repeat in his performance, making the most of discreet variations in voicing and emphasis during the exposition's second appearance.
Gorgeous long-lined dynamic gradations and imaginative pedalling helped Sorita to sustain the Funeral March's deliberate pace, along with a shapelier left hand than usual in the Trio section. Individual touches similarly flavoured the pianist's opening Op 56 Mazurka set, while his concluding A flat Polonaise communicated power, nobility and palpable harmonic tension.
Next to Sorita's poise and maturity, the easy facility and infectious energy that noted YouTube star Cateen (alias Hayato Sumino) displayed in the Second Sonata made less of an impact, as did his rather slapdash Polonaise-Fantasie. However, his pointing up of the C major Mazurka Op 24 No 2's cross-rhythms and tangy Lydian-mode B naturals in the Trio make me want to hear more Mazurkas from this pianist. Does he take YouTube viewer requests?
Gramophone is a Media Partner of the 18th Chopin Piano Competition - you can follow the competition by watching the live stream at the chopin2020.pl - and visit us every day for more analysis from Jed Distler.