The Chopin Piano Competition, day 11: Bring on the Mazurkas
Jed Distler
Thursday, October 14, 2021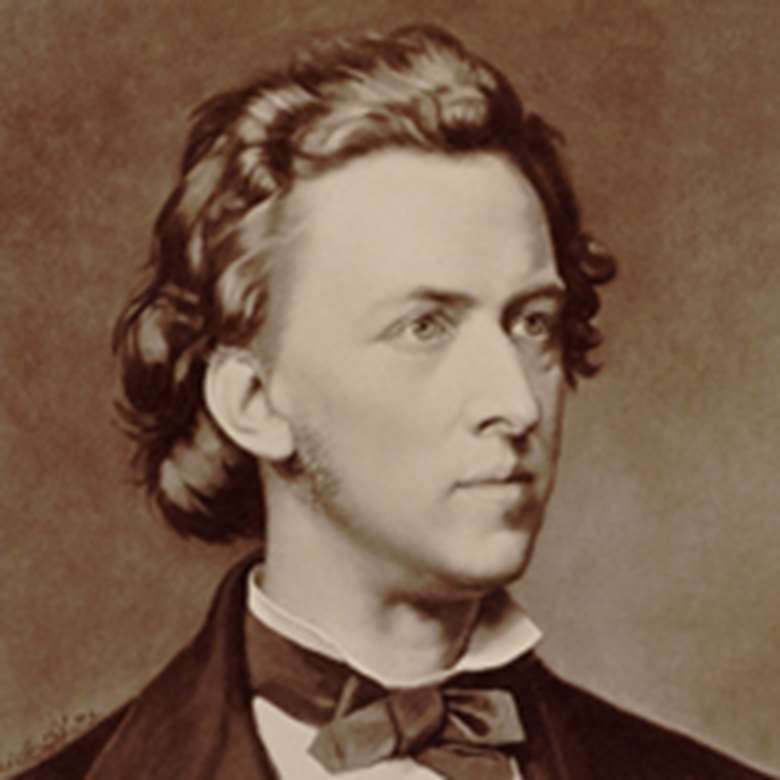 The upcoming semi-finals introduce Chopin's two mature piano sonatas and his Preludes Op 28 into the competition's repertoire mix, along with groupings of Mazurkas by opus number.
If you've read my reviews or listened to my weekly radio show Between the Keys on WWFM.org, you'll already know about my hopeless Mazurka addiction. I've studied all of them thoroughly and have collected hundreds of recorded performances dating from the early 1900s up to five minutes ago.
The Mazurkas embody everything that made Chopin unique. You get earthy dance rhythms (Op 56 No 2, Op 7 No 1), bel canto flights (Op 17 No 4), contrapuntal ingenuity (Op 50 No 3, Op 63 No 3, Op 24 No 4), brooding introspection (Op 56 No 3), unfettered joy (Op 33 No 2), and, of course, that revolutionary harmonic language (most of them!).
Moreover, Chopin's Mazurkas lend themselves to a wider berth of plausible interpretive possibilities than do other genres. I don't know that for a fact, it just seems self-evidently true! The recorded evidence alone speaks for itself. Pianists have been recording Mazurkas for almost 120 years, and the sheer wealth of style beggars belief.
At the modern end you have Jean-Marc Luisada's expansive phrasing and ample rubato in the A flat major Mazurka Op 50 No 2. By contrast, 1907 saw Vladimir de Pachmann (born in 1848, the year before Chopin's death) playing the same Mazurka as straight as a tack, even perfunctorily, maybe. You can hear Vladimir Horowitz in the 1970s spinning the A Minor Op 17 No 4 in flexible multicolour lines; quite different from Ignacy Jan Paderewski's acoustic versions, which sound relatively off-hand, in the manner of a great actor who knows how to throw away lines.
However, for Mazurkas that truly 'mazurk', Ignaz Friedman's 1930 recordings still represent the holy grail to piano mavens. But would his epic style, symphonic wildness and penchant for extra octave reinforcements and filled-in chords pass muster with a typical Chopin Competition jury?
Or, for that matter, would Arthur Rubinstein's relatively straighter yet essentially freewheeling late 1930s recordings of the entire Mazurka cycle? To be sure, Rubinstein somewhat tempered his style when he remade the Mazurka cycle in the early 1950s, and he refined his interpretations even further when, in his late 70s, he recorded the Mazurkas for the third and final time.
Among this year's jury members, Adam Harasiewicz's recorded Mazurka journey likewise over the decades. His 2010 Mazurka cycle earned a top BBC 'Building a Library' recommendation, and it's easy to hear why. Harasiewicz's interpretations strike an ideal balance between form and content, between rhythmic élan and personalised poetry (Fryderyk Chopin Institute, NIFCCD208-209). Jury member Dimitri Alexeev's Mazurka cycle (Fryderyk Chopin Institute, NIFCCD204-205, reviewed in Gramophone in December 2015 by my colleague Patrick Rucker) coveys an even broader expressive landscape.
To this distinctive pair we must add Ewa Poblocka, another jury member, who brings a wealth of colour, character and idiomatic aplomb to each and every selection of her Mazurka cycle. These 1999 recordings are worth hunting out (BeArTon, CDB012/013). The same can be said for a perceptive, intelligently detailed Mazurka cycle by fellow juror and 1980 Gold Medal Laureate Dang Thai Son, from 2010 (which may be harder to find; Victor JVC VICC 60733-4).
However, for a readily available Mazurka cycle from a Gold Medal Laureate, I recommend Garrick Ohlsson's. You can find it as part of his complete survey of Chopin's piano works (Hyperion, CDS44351/66) or on two separate discs (Hyperion, CDH55391 and CDH55392). Ohlsson's light, airy touch accentuates the more skittish, playful side of these works. He also pays heed to Chopin's inner voices and still-modern-sounding modulations without labouring the obvious.
So, with the semi-finals beckoning, I wish you and yours 'Happy Mazurking'!
Gramophone is a Media Partner of the 18th Chopin Piano Competition - you can follow the competition by watching the live stream at the chopin2020.pl - and visit us every day for more analysis from Jed Distler.