Contemporary Composer: Hildur Guðnadóttir
James McCarthy
Friday, August 28, 2020
James McCarthy profiles the experimental Icelandic composer who has quickly become one of the most sought-after film composers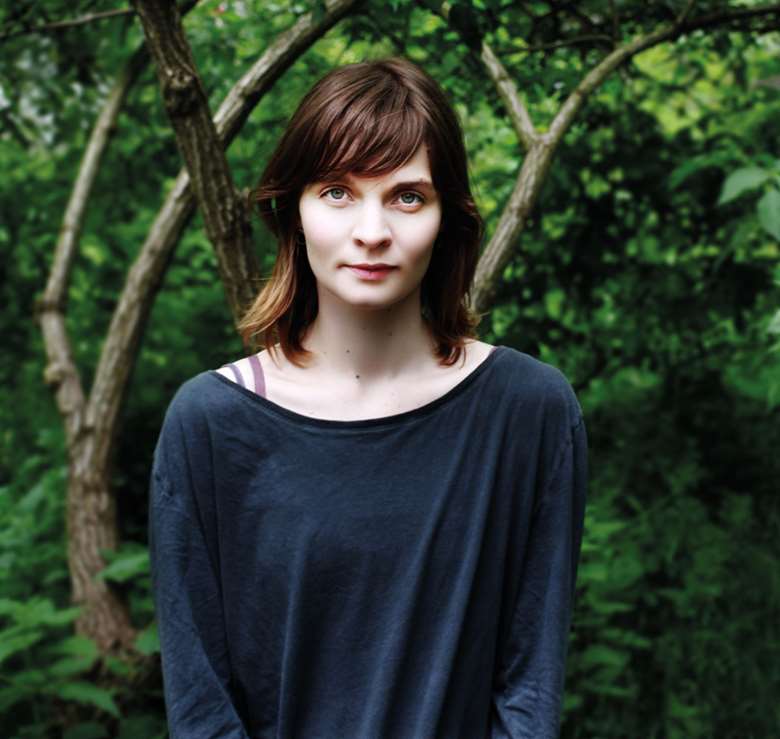 Every aspect of a traditional 'classical' composer's craft requires a degree of compromise. Notation, no matter how meticulously realised, can never fully represent the work as conjured in the composer's imagination; and no performance or recording can ever fully recreate every intention of a score – so it becomes a compromise upon a compromise. This isn't to say, of course, that the whole business of writing and recording music is a fruitless exercise, it is simply that each element of the process that requires the music to be 'translated' into another medium moves the music further from the composer's initial conception – sometimes for better, sometimes for worse.
Advances in the affordability and accessibility of recording technology over the last few decades have made it possible to write and record entire albums' worth of music from home, practically alone, on nothing more than a laptop. It's a model that has been widespread in pop music for years, but there are also many composers who are self-producing recordings of great interest to Gramophone readers, and one of the most compelling and successful is Hildur Guðnadóttir.


There are no grand gestures or 'new-musical' gambits – it's just a supremely creative musician taking an idea for a walk

Born in Reykjavik, Iceland, into a musical family, she began playing the cello aged five, and the instrument remains her central voice and creative outlet as a composer. Her four solo albums, the first, 'Mount A', originally released in 2006 on the 12 Tónar label, the following three – 'Without Sinking' (2009), 'Leyfðu ljósinu' (2012) and 'Saman' (2014) – released on Touch (now licensed to DG), all have the cello at their heart, but it is unlike any cello you've heard before. She uses the instrument, along with her own voice and electronic manipulation, to create vast collages of sound that seem to move through time rather more like clouds, or waves, than like music.
Whereas for many composers the recording is the end point of their process, for Guðnadóttir her compositions begin with recording, with collecting sounds, either from instruments or from her environment. These recordings are then layered, manipulated and transformed until the form and character of the work gradually appears. It's an intuitive and instinctive creative process, and it results in recordings that have a distinctive, intimate and unique quality.
What really draws me to Guðnadóttir's recordings is the tangible sense that you are listening to a composer making sounds in her own small room. If you listen to a track like Ascent from 'Without Sinking', you can sense not only the exquisite craft of her cello-playing but also the physical space that the music is being born into. It is very 'specific' music in the sense that it is utterly personal and confiding, as though this music would be precisely as it is whether or not there was an audience to hear it. There are no grand rhetorical gestures or 'new-musical' gambits, it's just one supremely creative musician taking an idea for a walk.



A track like Strokur, the opening piece on 'Saman', draws the listener in through the extraordinary delicacy of the cello-playing. Notes are coaxed from the strings at the very edge of silence, you can hear Guðnadóttir's fingers depressing the strings, her breath, and the hairs on the bow throwing out tendrils of harmonics into the air. It's as much about sound as it is about music, and, like some of Helmut Lachenmann's and John Luther Adams's work, reminds me that musical instruments are often at their most revealing when they are pushed into uncomfortable areas – when their voices crack.
One of Guðnadóttir's most compelling works is the 35-minute Leyfðu ljósinu ('Allow the light'). Tony Myatt recorded the piece live at the University of York's Music Research Centre, and it features just Guðnadóttir alone with her cello, voice and electronics. It builds on the simplest of musical materials, Guðnadóttir layering recordings of her voice to create huge clouds of sound that move slowly through the space. As the piece grows, the cello returns, bringing with it a storm of dissonance and a sense of grief that explodes into rage as the piece reaches its ferocious climax.



These solo recordings earned Guðnadóttir a small but loyal following, but it was the score for the TV miniseries Chernobyl that launched her into the mainstream and set her on a trajectory which makes her one of the most successful and in-demand film composers in the world today. And in such a short time, too. Guðnadóttir is an experimental composer to her bones, so it is perhaps no surprise that she took a most unusual route to fulfilling her brief for this series. She wrote the music in parallel to the shooting of the scenes. And she created all of the sounds for the score from field recordings that she made alongside Chris Watson, the veteran wildlife sound recordist behind many of David Attenborough's nature programmes – including The Life of Birds, The Life of Mammals, Life in the Undergrowth and Frozen Planet. The site for these recordings was a decommissioned nuclear power plant in Lithuania, the same power plant in which they shot many of the scenes for the series. On Score: The Podcast in May 2019, Guðnadóttir describes one particular metal door at the power station that became one of the principal musical features of the series: 'The big solo musician of the score was this door which just made this incredible sound. It was a door to a pump room … We just came up to this door with the microphone … and there were all these high frequencies that were just making these crazy noises. They were almost inaudible, so high-pitched … I would just listen to this door for hours and hours and hours.' She goes on to describe how suddenly she'd hear a sound and exclaim, '"Oh, my God! There's a melody!" So I would just take those little snippets and they would become the melodic aspects of the score.'
Unlike most Hollywood film scores, which are written at the very end of the production process, Guðnadóttir's music for Joker was written based on the script. Perhaps this is one of the keys to her success: that she has had the time and space to create her own world of sound, away from the filming itself. This allows the music to stand on its own merits, create its own world, its own sense of place and mood, so that when it's combined with the filmed scenes, it simply elevates them to another level. Simply mirroring or musically describing what is happening on the screen is not how Guðnadóttir works.
Having won an Emmy for her score to Chernobyl and a Bafta, a Golden Globe award and an Academy award for Joker, Guðnadóttir has achieved so much, so quickly, that it will be fascinating to see what happens next. But be in no doubt, she is already an inspiration. When Guðnadóttir received her Academy award this year, she took a deep breath, and said: 'To the girls, to the women, to the mothers, to the daughters, who hear the music bubbling within: please speak up – we need to hear your voices.'
Recommended Recordings

'Without Sinking'
Hildur Guðnadóttir, with Jóhann Jóhannsson, Skúli Sverrisson and Guni Franzson
Touch (licensed to DG)
A perfect entry point into Guðnadóttir's sound world is offered up by Ascent, but this is an album to get lost in, over and over.

'Leyf
ð

u ljósinu' ('Allow the light')

Hildur Guðnadóttir

Touch (licensed to DG)

This is a stunning, hypnotic live recording of a work performed solo by Guðnadóttir – though you would never guess it, such is the tremendous tidal wave of sound she builds up over the work's 35-minute span.

'Chernobyl' (OST)
Hildur Guðnadóttir; Homin Lviv Municipal Choir et al
DG
This score changed everything for Guðnadóttir. Using only sounds recorded at an abandoned power plant in Lithuania, she creates a tense, claustrophobic and totally unpredictable new musical world. Music is sound, sound is music.

'Joker'(OST) 
Hildur Guðnadóttir; Hollywood Studio Symphony et al
Watertower Music
This multiple-award-winning score was written before the film was shot, and even inspired one of its key scenes: when the Joker is dancing in a bathroom he is actually dancing to Guðnadóttir's music that was played on set.
This article originally appeared in the August 2020 issue of Gramophone. Never miss an issue – subscribe today!