Contemporary Composer: Charles Wuorinen
Friday, March 13, 2020
Richard Whitehouse shines the spotlight on the radical yet unexperimental music of this highly respected American composer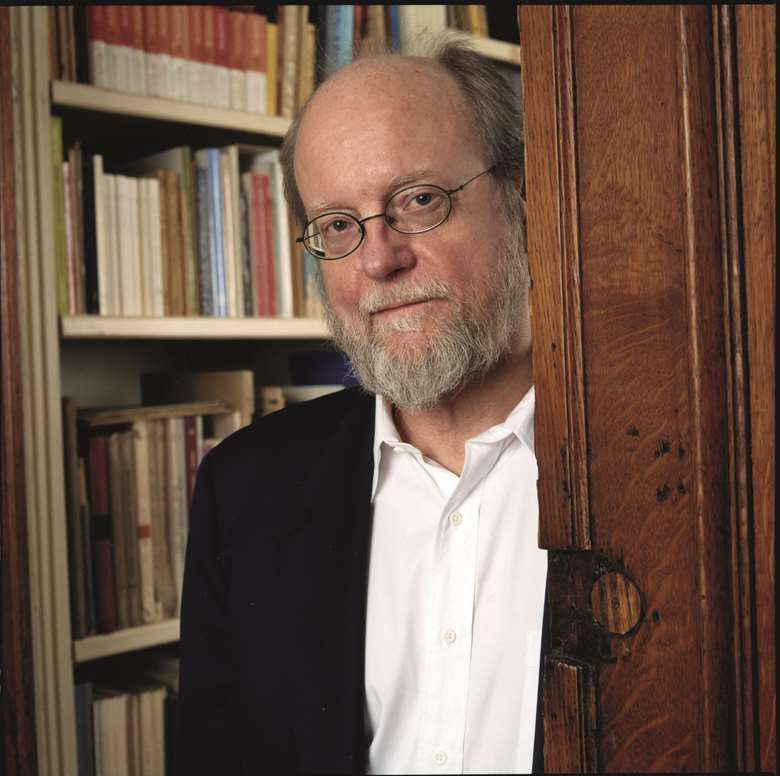 Composer Charles Wuorinen died on March 11, 2020. This article originally appeared in the March 2019 issue of Gramophone...
His may not be a familiar name in the UK, indeed in Europe as a whole, but Charles Wuorinen (who turned 80 last year) is among the most prolific, versatile and respected figures in American post-war music. That an equally multifaceted creator as John Zorn considers him one of the world's greatest composers says much for the esteem in which Wuorinen is held, while also hinting at the protean inclusivity of one whose output, stretching back over some 65 years, defies easy categorisation – despite (or perhaps because of) its stylistic consistency.
How to begin investigating that output? One way is to focus on the four 'bamboula' pieces, each taking the eponymous Creole dance (also a percussion instrument) as a basis for marrying technical virtuosity with formal precision and expressive abandon that communicates easily regardless of its complexity. Starting with the sheer extroversion of Grand Bamboula (1971) for string orchestra, then moving from the knowing playfulness of The Blue Bamboula (1980) for piano and the visceral energy of Bamboula Squared (1984) for orchestra and electronics to the effervescent curtain-raiser that is Bamboula Beach (1986) for orchestra, this is a journey in which the listener experiences the force and impact of music that channels its unabashed modernist impulses towards being both engaging and combative: qualities which between them define the essence of Wuorinen's art.
Mention of an electronic facet is a reminder that Wuorinen came to international prominence with Time's Encomium (1969), deploying 'synthesized and processed synthesized sound' with a methodical resourcefulness that secured him the 1970 Pulitzer Prize for music (making him, at the time, the youngest recipient). Despite this acclaim, he subsequently eschewed electronics as a creative medium (even rescoring this piece for orchestra as Contrafactum – also 1969) and opted instead to translate those experiences gained into instrumental music as dense texturally as it is trenchant rhythmically.
So it's radical without being experimental – which might also be said of Wuorinen's approach to standard forms. His vast output (now extending to more than 250 acknowledged works) takes in eight symphonies as well as four each of piano concertos, piano sonatas and string quartets. These, along with contributions to all major genres, might suggest an ambivalence regarding the interplay of tradition and progress – yet any accusation along these grounds has been firmly refuted by the fact that Wuorinen has never tackled such genres the same way twice; he will readily adapt, modify and, whenever necessary, dismantle their forms so that any number of innovative solutions to age-old problems become possible. Put another way, listeners might not always grasp the underlying journey that a Wuorinen composition pursues, yet the sense of a destination achieved is nearly always unmistakable.

An added factor in this is Wuorinen's proficiency as a musician. He was a formidable pianist (who premiered his first two concertos along with various chamber works) and was a member of the Group for Contemporary Music, which he co-founded in 1962 and which functioned as a model for the commissioning and performance of new pieces throughout its half-century of existence (the group ceased live performance in 2012). He has appeared frequently as a conductor, not least of the major American orchestras, while his activities as teacher, lecturer and polemicist are considerable. As contemptuous of technical shortcomings as of intellectual laziness, Wuorinen has sometimes been accused of elitism in the best modernist traditions, but his practicality of thinking is demonstrated by the textbook Simple Composition (Longman: 1979), which has attracted admiration and dissension in equal measure.
The extent and variety of Wuorinen's composing has not been marked by stylistic crises or aesthetic volte-faces, but a crucial juncture was undeniably marked by A Reliquary for Igor Stravinsky (1975). Approached by Stravinsky's widow to create a piece featuring sketches for an orchestral work that the aging and ailing composer had been unable to complete before his death in 1971, Wuorinen responded with a piece that ingeniously 'enshrines' those fragments within his own music as evolved organically from their potential – the outcome at once a commemoration and continuation of the thinking of a composer to whom Wuorinen had long professed himself indebted. By so doing, he also combined the Schoenbergian and Stravinskian principles that had always been central to his own composition but had rarely been integrated before with such fluency and assurance.
The interplay of such principles has continued unabated, with works of the past two decades bringing synthesis and, by extension, a sense of summation. Examples include Cyclops 2000, a tensile chamber symphony centred on developing variation; and the Fourth Piano Concerto (2003; for Peter Serkin), with its assertive play on archetypal forms. This eliding of tradition and innovation was further pursued by the Fourth Piano Sonata (2007) with its strategic usage of repeated notes and sustained pitches to promote continuity throughout even the most disjunctive passages.
The opening decade of this century saw a productive association with James Levine and the Boston Symphony Orchestra, above all in the Eighth Symphony (2006), whose trajectory – a driving toccata, sustained threnody then mercurial finale – recalls that of the Symphonia (1993-97) by Elliott Carter, to whom Wuorinen might be thought a successor in his music's intellectual weight and visceral energy. This parallel is furthered (by no means indirectly) in It Happens Like This (2010), a 'dramatic cantata' for four soloists and chamber ensemble which sets poems by James Tate and whose often surreal and always amusing take on would-be plausible situations affords a vital reassessment of music theatre, making it an ideal double bill with Carter's opera What Next? (1997-98) – not least owing to a comparably offhand attitude to the nature of existence.
Interviewed by Bruce Duffie in 1987, Wuorinen seemed equivocal concerning further involvement with opera (he had written one actual opera at the time), but recent years have seen two evening-length works: Haroun and the Sea of Stories (2001), after a novel by Salman Rushdie, and Brokeback Mountain (2008-12), after a short story by Annie Proulx (who devised the libretto). The latter is likely Wuorinen's largest undertaking and an undeniably controversial one in view of its basis in same-sex attraction from a perspective of social alienation and prejudice. The story had previously been adapted into a film (2005) by Ang Lee, and though Wuorinen's opera does not stand in direct opposition, it certainly avoids the film's tendency to glide over emotional antagonism in favour of scenic allure. In hindsight, this was inevitable, given the expressive density of Wuorinen's music, with its antecedents in the operas of Berg and in late Stravinsky – not least the starkly rhetorical yet innately flexible vocal writing. Given a mixed reception at its Madrid premiere, the opera ranks high among other 21st-century contributions to the genre and cries out for a UK staging.
Over the past six years, Wuorinen has continued to compose unabated, with several piano and ensemble works, and also choral and vocal settings, as well as Eros and Nemesis (2016) – a symphonic poem that draws on material from Brokeback Mountain. Recently completed are the Second String Trio, Xenolith for viola and percussion, Sudden Changes for Michael Tilson Thomas and the San Francisco Symphony (all 2017) and Burlesque (2018) for two pianos. Various performances are scheduled in the US and Europe, while several recent recordings have expanded an already extensive discography. Otherwise, Wuorinen remains secure in his standing as the most significant modernist composer of the generation following Carter, Babbitt and Shapey. These three composers were active well into old age, Carter into his hundreds – on which basis Wuorinen can reasonably look forward to a sustained period of creativity, during which he will surely continue to enthral and provoke in equal measure.