Contemporary Composer: Max Richter
Sarah Kirkup
Tuesday, October 20, 2020
The composer's accessible blend of post-classical and electronic styles tugs at the heartstrings, says Sarah Kirkup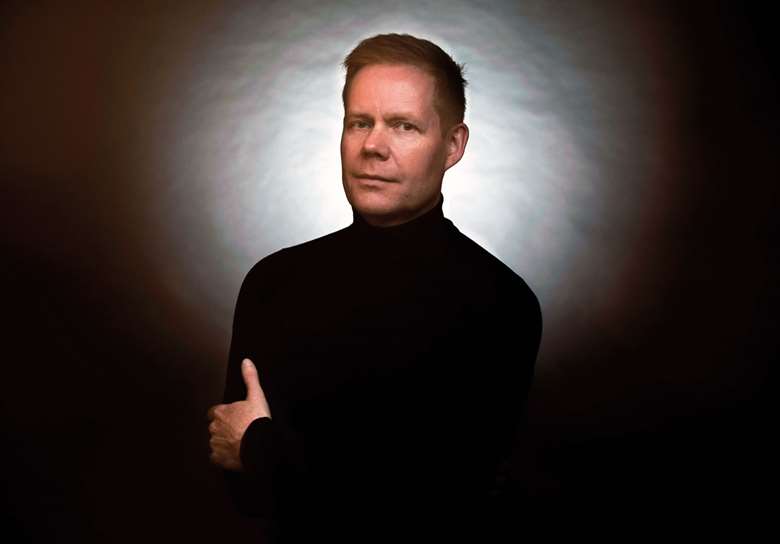 How useful is it to label a composer? Post-classical, neoclassical, post-minimalist, electroacoustic, avant-garde, modernist, sociopolitical … Max Richter could be said to be all these things – yet not one of these descriptors does justice to how his music makes us feel. Likewise, his sound world – whether for solo piano, string quartet, orchestra or synthesiser – could be described as haunting, contemplative, ambient, atmospheric, nostalgic … But do any of these adjectives get to the heart of how we respond to it?
It is easy to dismiss his music as 'accessible' – because it is. But if accessibility equals communication, then surely Richter has found a direct line to his listeners' souls. As he tells Gramophone, 'It seemed that the terms "complex" and "good" could be used interchangeably. I found that in order to communicate my ideas effectively I needed to develop a simpler language. My work draws on Renaissance compositional practices, as well as electronic music, and favours forms that are legible, with the minimum of ornament. Things that appear simple but are beautifully made are an ideal for me.'


Making things which feel simple but can convey substantial ideas is my process
Max Richter


Richter is unapologetic about his desire to make attractive, directly emotional music, even if, as he says, 'beauty is sometimes regarded with suspicion'. This is how he draws the listener in, creating space inside the music which enables one 'to reflect actively on the work while listening'. Tuning in to his music, then, should be a two-way process, requiring commitment from both composer/performer and listener.

Richter was born in 1966 in Hamelin, West Germany, and grew up in Bedford, England. In his teens he became a fan of the German electronic pop group Kraftwerk and a voracious collector of minimalist records, later going on to study piano and composition at the University of Edinburgh and the Royal Academy of Music, London, and then in Florence with the modernist pioneer Luciano Berio. In 1989, after finishing his studies, he co-founded Piano Circus, and during his decade with the group he commissioned and performed works by Brian Eno, Philip Glass, Arvo Pärt, Steve Reich and Julia Wolfe. From 1996 he collaborated with the British electronic pop duo the Future Sound of London on three albums, as pianist and then as co-writer/producer.

It was inevitable that this profusion of influences and experiences, both aural and practical, should lead to the development and subsequent honing of Richter's own musical language – one that combined elements of minimalism and electronica with his inherent proclivity for unfiltered emotional expression. He finally made his solo album debut in 2002: 'Memoryhouse' with the BBC Philharmonic. Reflecting his interest in social narratives of the previous century, it presents a range of inspirations (poetry by Marina Tsvetaeva and John Cage's voice among them) across 18 evocative vignettes – from the swirling strings and wordless intonations of Sarajevo to the Nymanesque piano arpeggiations of The Twins (Prague). The album was hailed a neoclassical masterpiece, yet it was clearly much more. As a BBC reviewer wrote, 'Richter's epic, cinematic exploration of sound has echoes in post-rock's more restrained moments (Mono and Sigur Rós are good touchstones), and even in [US band] Beirut's Eurocentric indie folk.'

Already, then, Richter was amalgamating established genres into something that was altogether more affective. Writing broadly tonal music was one way he set about achieving this; creating music containing an explicit message was another. '[It meant] returning to a plain-speaking quality for somebody who isn't conservatoire-trained,' he has said. 'Making things which feel simple but can convey substantial ideas with intellectual rigour is difficult, but that is my process.'

Two years later, in 2004, his desire to communicate 'substantial ideas' culminated in the release of 'The Blue Notebooks'. 'It's an anti-violence record,' Richter said at the time, explaining that the build-up to the Iraq war had galvanised his 'attempt for music to make a subtle and peaceful protest against political, social and personal brutality'. For strings, piano and electronics, and including texts (narrated by actress Tilda Swinton) from Kafka's Blue Octavo Notebooks, the album includes On the Nature of Daylight, used by film director Martin Scorsese in Shutter Island (2010) and described by Richter as 'a very classical piece of writing – a strict bit of counterpoint in a way that an 18th-century composer would recognise', yet with a sub-octave register that's completely electronic. Could there be a better example of Richter's approach to music-making? Label it crossover if you must, call it boundary-blurring if you like, but this is music that refuses to place classical music on a pedestal.

In 2006, Richter released 'Songs from Before', another album for strings, piano and electronics but this time featuring the English musician Robert Wyatt reading excerpts from literary works by Haruki Murakami. The electronic passages here take the form of manipulated recordings of short-wave radio segments which connect each of the 12 movements, infusing this music with an air of nostalgia to potent effect. The Pitchfork review reads, 'Richter's music [is] capable of engendering instantaneous passions, regrets and decisions with simple melodic figures.'

But Richter is capable of having fun too – at least conceptually. Take his 2008 album '24 Postcards in Full Colour' for strings, guitars, piano, drums and electronics, comprising a collection of musical miniatures that can be downloaded as ringtones. Despite their effectiveness as individual pieces, there is a subtle connective narrative thread between each segment when they're played in order: 'Richter has created a classical, cyclical form of post-ambient music which revels in smooth discontinuities,' wrote Pwyll ap Siôn (A/08), concluding, 'If the sound sources used … appear less connective … this calls to mind Cage's fondness for creating new timbres on the prepared piano as if one were collecting pebbles on a beach.'

In 2012, The Four Seasons Recomposed saw Richter discarding three-quarters of Vivaldi's work and creating something daringly original for solo violin, chamber orchestra and a smattering of electronics – yet that still pays homage, in terms of gestures and dynamics, to a work that in its use of recurring patterns reminds Richter of minimal music from the 1950s and '60s. 'I picked my favourite bits and made new objects out of them, like a sculptor,' he has said. Daniel Hope, the soloist on the recording which topped the classical chart in 22 countries, summed it up thus: 'It's like he's put the piece through a time machine and brought it into the 21st century.'

Performing live for audiences worldwide has always been integral to Richter's vision as a musician, but his project Sleep took this ambition to a whole new level. Thought to be the longest single piece of classical music ever recorded, this 'eight-hour lullaby' for strings, piano, electronics and wordless vocals has been streamed more than 450 million times. Its world premiere was given by the composer and his ensemble at the Wellcome Collection, London, in September 2015, where invited guests were given beds instead of seats. Sleep is, according to Richter, an antidote to our frenetic world – an experiment with 'how the mind functions when we sleep, and how music can interact with that'. While the language is simple, structured as a set of variations (a recurring form in Richter's work which allows him 'to play with identity, memory and repetition'), it can be transformative in its accumulative effect.

Richter's newest project, Voices (9/20), premiered at the Barbican earlier this year, is similarly ambitious. The work is inspired by the Universal Declaration of Human Rights, the recording featuring the voice of US actress KiKi Layne and multiple crowdsourced international readings by 'real' people, plus a crackly recording of Eleanor Roosevelt's 1949 preamble. Scored for a wordless 12-voice choir, an 'upside-down' (bass-heavy) string orchestra, narrator, solo soprano (Grace Davidson both at the premiere and on the recording), solo violin, piano, electronics and percussion, Voices – part meditation, part peaceful protest – is Richter's largest-scale composition to date, and potentially his most politically resonant. While we can allow this soothing sonic landscape to wash over us, we can also 'actively reflect' during our listening, knowing that the more we invest, the greater the return.

It's little wonder that Richter is a sought-after collaborator. His music doesn't dictate – it suggests. It paints a picture – in watercolour, not permanent ink. He has contributed music to multiple films, including 2009 Golden Globe-winning Waltz with Bashir, and in 2018 The Four Seasons Recomposed was presented with puppetry at the Sam Wanamaker Playhouse. His music is also consistently favoured by leading ballet companies.

For the choreographer Wayne McGregor, theirs is less a collaboration, more 'an exchange of ideas', nurtured by a relationship that has been 'sustained over time'. For Richter, working with McGregor is 'an opportunity to spend time in a world created by another mind'. They made Infra in 2008 for the Royal Ballet as a response to the 2005 London bombings, a work in which Richter's expansive, melancholy classical-electronic soundscape is juxtaposed meaningfully with McGregor's lightning-fast contortions. But it was with Woolf Works that the duo struck gold. Reflecting Virginia Woolf's exploration of multiple perspectives, this triptych – premiered in 2015 by the Royal Ballet – pares back three of her novels, fusing narrative strands with elements of her own controversial, ultimately tragic life. 'War Anthem' (Mrs Dalloway) captures – in its plaintive solo cello and thumping bass drum – the darkness and despair of a PTSD-afflicted First World War veteran to unbearable effect. 'Tuesday' (The Waves) is similarly inspiring: structured around the principle of a wave, the music ebbs and flows, different musical lines travelling at different speeds, all underpinned by a ground bass. A soprano soars above the strings as Woolf is pulled down by the current. It's a magical moment on the 2017 recording, but it has even more impact in the theatre – dance, music, film and narration combining to create something majestic, heartbreaking and utterly unforgettable.
Selected Recordings

'Recomposed by Max Richter'
Daniel Hope vn Berlin Konzerthaus CO / André de Ridder DG (2/13)
Richter skilfully contrasts looped and phased parts of pure Vivaldi – from The Four Seasons – with his own post-minimalist, post-rock style.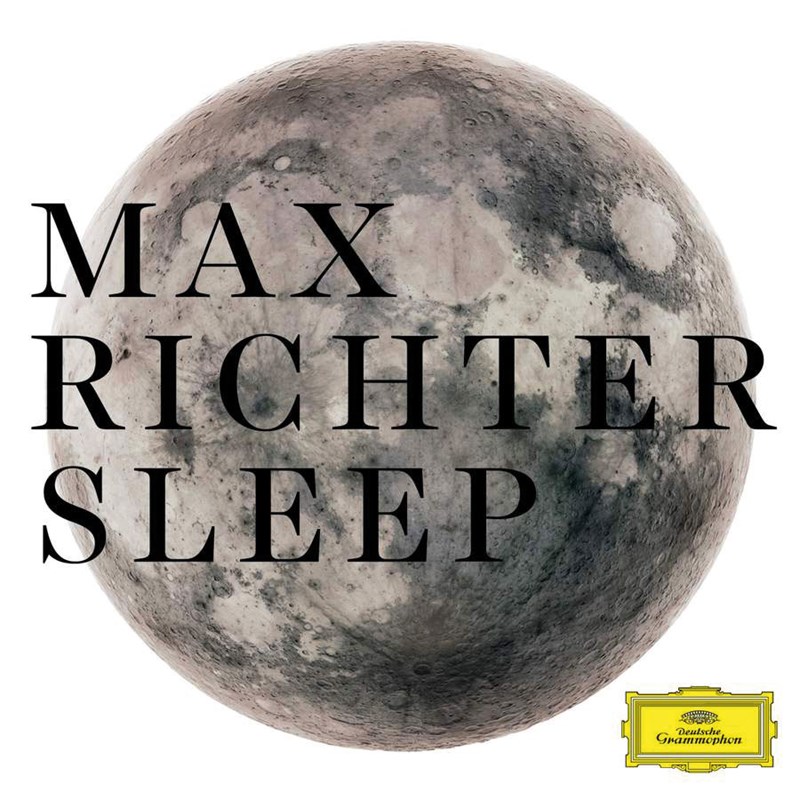 'Sleep'
Max Richter pf etc Grace Davidson sop ACME DG
Eight hours of music to be heard in one sitting while asleep (or try the one-hour 'From Sleep' version while awake). Soothing, hypnotic – even cathartic.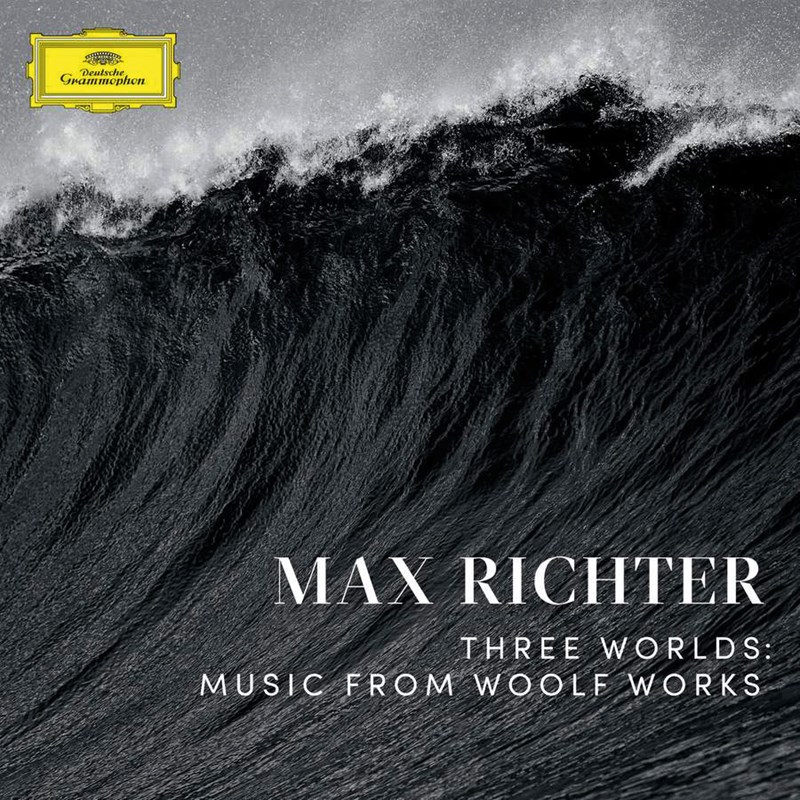 'Three Worlds: Music from Woolf Works'
Max Richter pf/synth German Film Orch Babelsberg / Robert Ziegler et al DG
Drawn from the score for Wayne McGregor's 2015 ballet, three distinct musical universes each convey different characteristics of Virginia Woolf and her protagonists.
This article originally appeared in the October 2020 issue of Gramophone. Never miss an issue – subscribe today!