This Week's Essential New Albums
Friday, February 26, 2021
This week's highlights include Bartók's orchestral works from BBC SSO and Thomas Dausgaard, an ear-catching Beethoven Triple Concerto and Biber from Vox Luminis and Lionel Meunier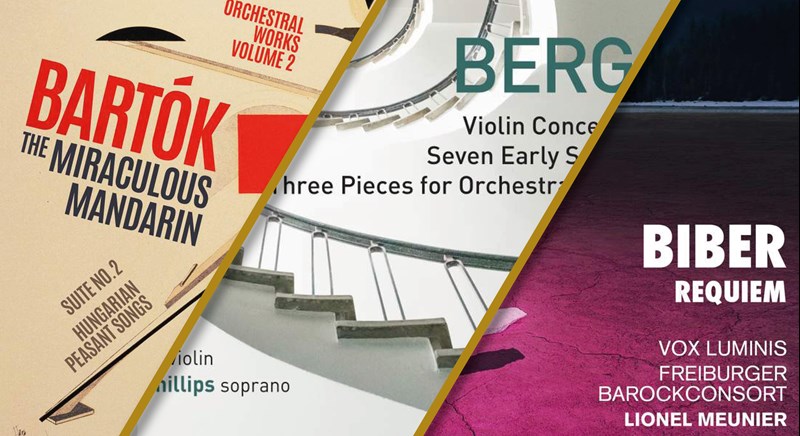 Welcome to our weekly series in which we take a look at the most compelling new classical releases and offer listening suggestions for the week ahead.
We've provided links to all of the albums on Apple Music where available so that you can dive straight into enjoying the best new classical albums in great sound.
So, here are five albums to listen out for this week...
---
Gramophone's Reviews Database: Gramophone has brought together every review published in the magazine since 1983 into this dedicated searchable database making it easy for you to find your favourite recordings or discover the best new releases. If you would like to have unlimited access to our archive of more than 45,000 reviews from our panel of experts, please subscribe today: Subscribe to Gramophone
☆
1. Back to Bartók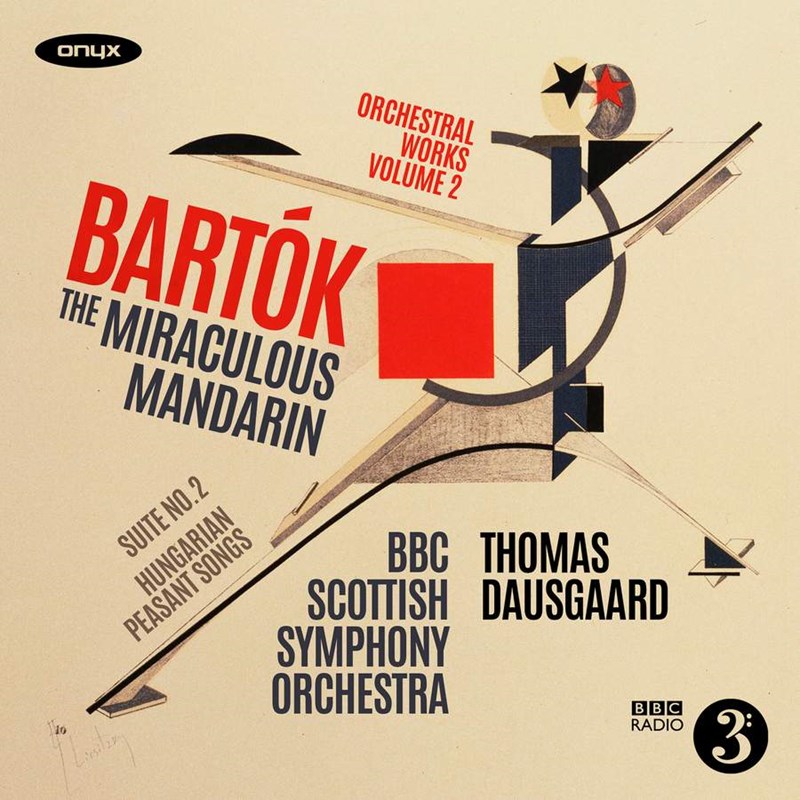 This is the second volume of a complete survey of Bartók's orchestral works by the BBC Scottish Symphony Orchestra and their Chief Conductor Thomas Dausgaard. The first volume featured Suite No 1 and the Concerto for Orchestra and was warmly received by critic David Threasher in the January 2020 issue, he concluded that 'Dausgaard's care with both works pays off and augurs well for subsequent volumes.' (Read the review in Gramophone's Reviews Database)
This second volume for the Onyx label includes The Miraculous Mandarin, Suite No 2 and Hungarian Peasant Songs. Dausgaard is also the Music Director of the Seattle Symphony Orchestra and his recording with them last year of Nielsen's First and Second Symphonies is highly recommended – it was our Recording of the Month in the November issue.
☆
2. Beethoven Triple Concerto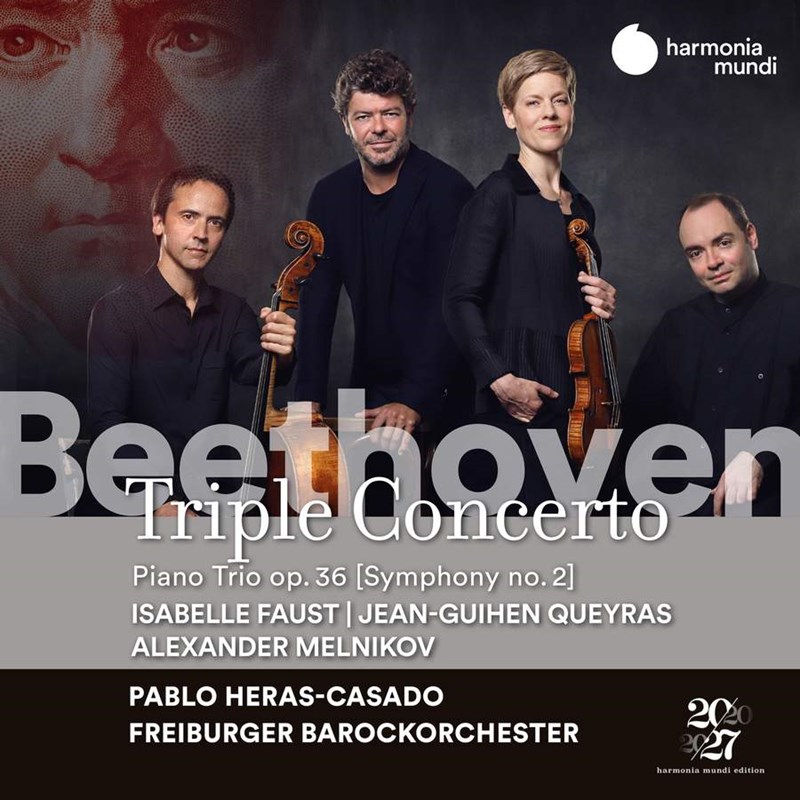 Just last week we recommended a new recording of Beethoven's Seventh Symphony by the Freiburg Baroque Orchestra and this week they are back with more Beethoven, conductor Pablo Heras-Casado and multi-Gramophone Award-winning soloists violinist Isabelle Faust, cellist Jean-Guihen Queyras and pianist Alexander Melnikov. 
Faust's recording of Beethoven's Violin Concerto (with Orchestra Mozart and Claudio Abbado) won the Gramophone Concerto Award in 2012 and her recording of the complete Beethoven violin sonatas with Melnikov won the Gramophone Chamber Award in 2010. All three of the soloists here were shortlisted for a Gramophone Award in 2014 for their album of Beethoven's Piano Trios Nos 6 & 7, a Recording of the Month in February 2014.
The headline work of this new album is Beethoven's Triple Concerto, but it is paired with Piano Trio Op 36, which is a piano trio transcription of Symphony No 2. 
☆
3. Berg in San Francisco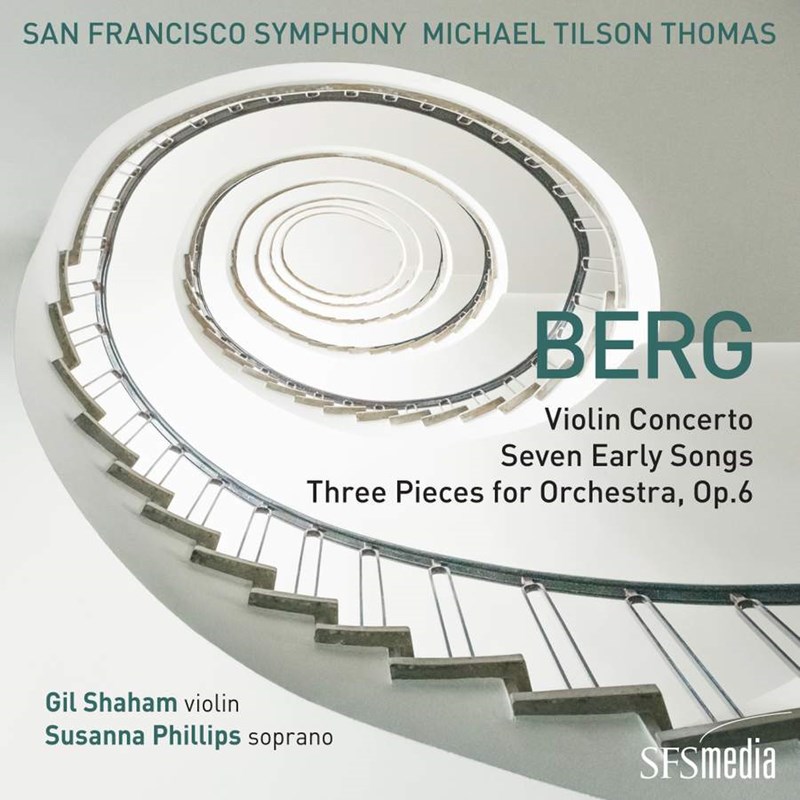 This is Gil Shaham's second recording of Berg's Violin Concerto, the first, with Staatskapelle Dresden and David Robertson was an Editor's Choice in April 2014 with Rob Cowan particularly enjoying 'Shaham, Robertson and the Dresden players between them lending the work a firmly shaped rhythmic profile and, come the appearance of the Bach chorale towards the work's close, touching our hearts with the sheer eloquence of their playing.'
This new account of the concerto from Shaham with the San Francisco Symphony and Michael Tilson Thomas is partnered with Berg's Seven Early Songs, featuring soprano Susanna Phillips and Three Pieces for Orchestra.
☆
4. Biber's Requiem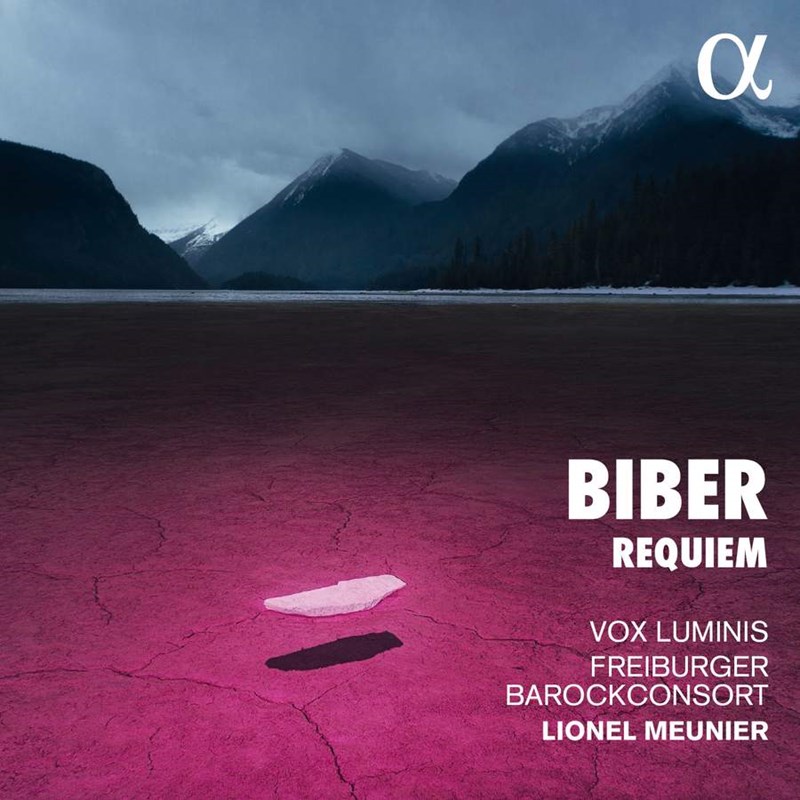 Vox Luminis and their charismatic director Lionel Meunier produced one of the most spectacular feats of any Gramophone Awards ceremony in 2012 by winning the coveted Recording of the Year Award for their recording of Schütz's Musicalische Exequien on the Ricercar label. They have spent the nine years from then to now emphatically proving that the Schütz album was no aberration, producing a series of outstanding recordings, none more so than their account (with Ensemble Masques) of Buxtehude's Abendmusiken for Alpha, which won them the Gramophone Choral Award in 2019.
For their new album Vox Luminis has teamed up with the Freiburg Baroque Consort, which draws its players from the Freiburg Baroque Orchestra, for Biber's Requiem.
☆
5. Bavouzet's Haydn series continues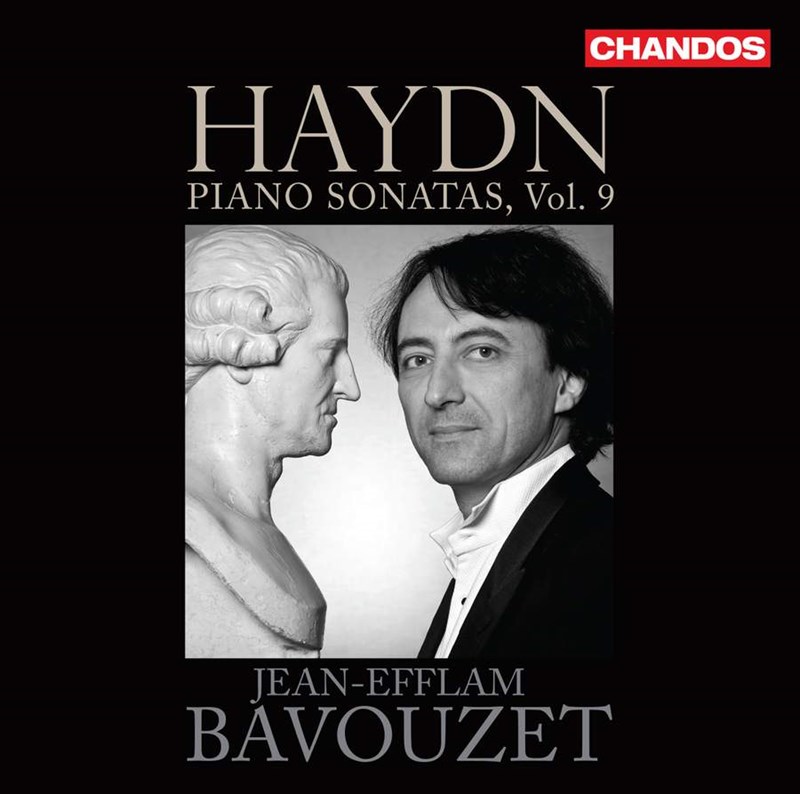 Jean-Efflam Bavouzet's survey of Haydn's piano sonatas for Chandos continues with the release of volume nine today. Those who have been following Bavouzet's journey through these sonatas will need no further encouragement to start listening immediately, but those joining the series for the first time might like to use David Threasher's words as their guide in his review of Volume 7: 'As before, the score is a starting point for him, not holy writ, and he grants himself full liberty to negotiate with Haydn, ornamenting and varying as he goes along, yet never obscuring the music's purpose or pulling the spotlight away from it and towards himself ... This volume is another stepping stone towards what must surely end up as a major modern recording landmark in the Haydn discography.' 
☆
Gramophone Podcast
This year is the centenary of the birth of the Argentinian composer Astor Piazzolla, an anniversary celebrated by the accordionist Ksenija Sidorova on her new Alpha Classics, 'Piazzolla Reflections'. Now based in Madrid, Ksenija talked by video call to Gramophone's Editor in Chief, James Jolly, about the album, her instrument and the other composers who appear on the programme.
Gramophone Podcasts are presented in association with Wigmore Hall.
You can listen to the Podcast below. To hear other Gramophone podcasts, or to subscribe for free to new editions, search for 'Gramophone Magazine' in your Podcast application of choice, or visit Gramophone's page on Apple Music podcasts.
☆
The Listening Room
Gramophone's The Listening Room is an Apple Music playlist featuring hand-picked selection of the most interesting new classical releases chosen by Editor-in-Chief James Jolly. It's the essential classical playlist:
☆
Specialist Classical Chart
The Official Specialist Classical Chart Top 20 appears on the Gramophone website and is updated every Friday at 6pm (UK time). It's another great way of exploring the new classical releases and well worth checking every week: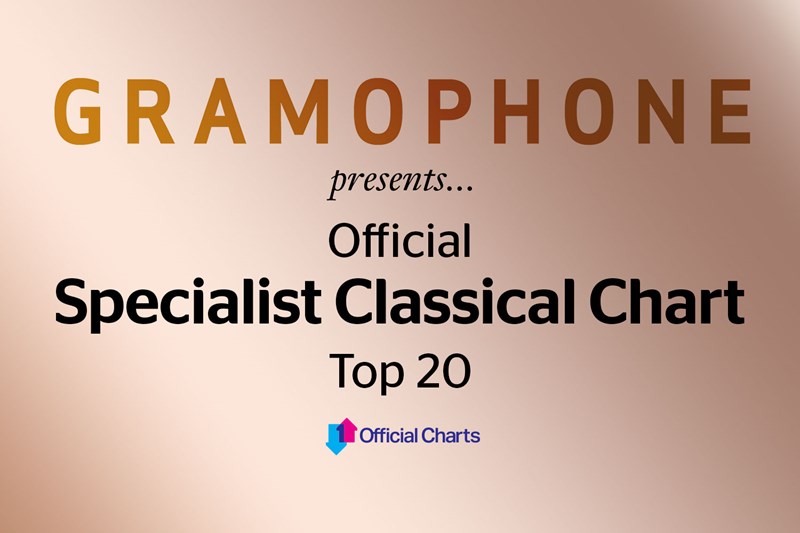 Join the Gramophone Club to receive: 13 new print and digital editions every year, digital access to every Gramophone issue since 1923 and access to our searchable Reviews Database of more than 45,000 reviews: Subscribe to Gramophone