Top 10 recent Beethoven recordings (2017 update)
Gramophone
Thursday, November 2, 2017
Ten of the best Beethoven recordings recently reviewed in the pages of Gramophone
The following list of 10 recordings represent the most highly-regarded new Beethoven releases. All of the recordings were selected as Editor's Choice or Recording of the Month in Gramophone. Read the original Gramophone reviews by following the links.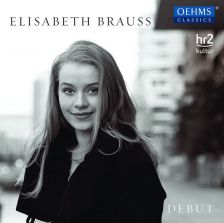 No 1
Beethoven Piano Sonata No 7, etc
Elisabeth Brauss pf
Oehms
A really note-worthy debut this. Young German pianist Elisabeth Brauss's first disc demonstrates impressive assurance, freshness, intelligence and, most of all, talent. A pianist to watch.
Read the review in the Reviews Database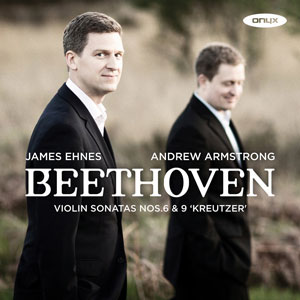 No 2
Beethoven Violin Sonatas
James Ehnes vn Andrew Armstrong pf
Onyx
James Ehnes, one of today's most thoughtful and consistently superb solo violinists, and pianist Andrew Armstrong on equally brilliant form, offer their first disc of Beethoven violin sonatas.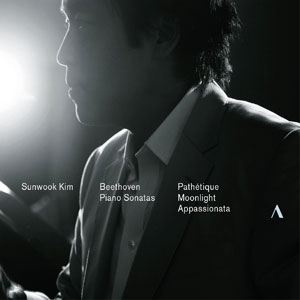 No 3
Beethoven Piano Sonatas
Sunwook Kim pf
Accentus
The familiar is rendered striking in these performances of some of the best-known works in the solo piano repertoire; a disc that confirms Sunwook Kim as a very fine artist indeed.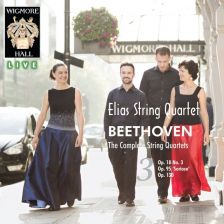 No 4
Beethoven 'Complete String Quartets, Vol 3'
Elias Quartet
Wigmore Hall Live
A crowded catalogue certainly, but on the evidence of both this and the first volume's Editor's Choice accolade, the young Elias Quartet are building an impressive Beethoven cycle.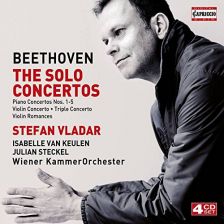 No 5
Beethoven 'The Solo Concertos'
Vienna Chamber Orchestra / Stefan Vladar pf
(Capriccio)
A complete set of Beethoven concertos – given the catalogue – is always a bold offering, but Vladar excels here, with performances full of colour and charm.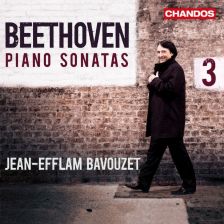 No 6
Beethoven Piano Sonatas, Vol 3
Jean-Efflam Bavouzet pf
(Chandos)
This is a really remarkable achievement. Bavouzet's playing seems to balance personality and precision, warm individuality with service to the score. A very fine Beethoven sonata series reaches its end.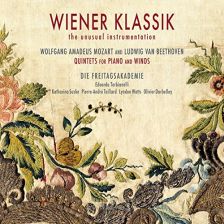 No 7
Beethoven. Mozart Quintets for Piano and Winds
Die Freitagsakademie
(Winter & Winter)
There's a real focus on detail and a wonderful sense of character and personality in these period-instrument performances of two delightful works.
Read the review in the Reviews Database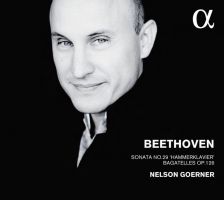 No 8
Beethoven Piano Sonata No 29, 'Hammerklavier'
Nelson Goerner pf
(Alpha)
Goerner takes us on a real journey of discovery, revelation, delicacy and joy.
Read the review in the Reviews Database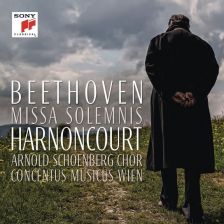 No 9
Beethoven Missa solemnis
Concentus Musicus Wien / Nikolaus Harnoncourt
(Sony Classical)
This posthumous release is a moving and important final legacy left by Nikolaus Harnoncourt – a remarkable recording of the Missa solemnis from an extraordinary man.
Read the review in the Reviews Database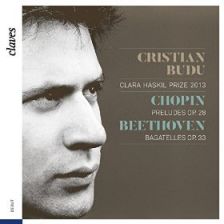 No 10
Beethoven Bagatelles Chopin Preludes
Cristian Budu pf
Claves
In both the Chopin Preludes and the Beethoven Op 33 Bagatelles, Cristian Budu – a winner of the Clara Haskil competition – proves himself a master of the miniature in an impressive debut disc.