Top 10 Mendelssohn albums
Gramophone
Monday, May 24, 2021
Mendelssohn wrote effortless, life-enhancing, optimistic music. Here are 10 of the best recordings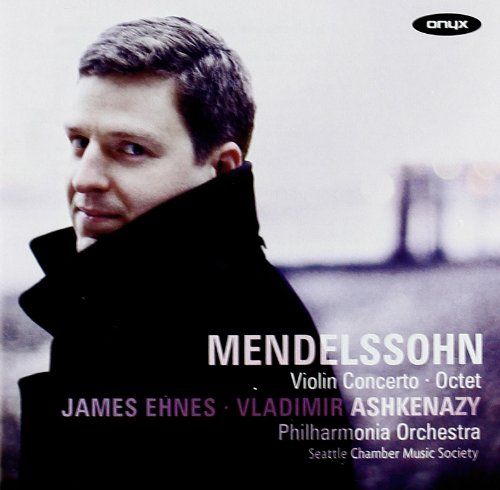 James Ehnes (vn) Philharmonia / Vladimir Ashkenazy
'The first thing that hits you about Ehnes's reading is the rhythmic propulsion of the concerto's outer movements, which lifts the music, revealing its glorious bone structure. In the hands of lesser musicians than Ehnes and Ashkenazy this could simply sound fast, yet there is so much compelling, beautifully observed phrasing that the effect is instead completely uplifting. Ehnes is a musician of consummate imagination (and technique!) coupled with a lack of ego that is completely winning. Just sample the way he and his Seattle Chamber Music colleagues judge the coda of the Octet's Allegro moderato ma con fuoco. Con fuoco indeed...' Read the review
---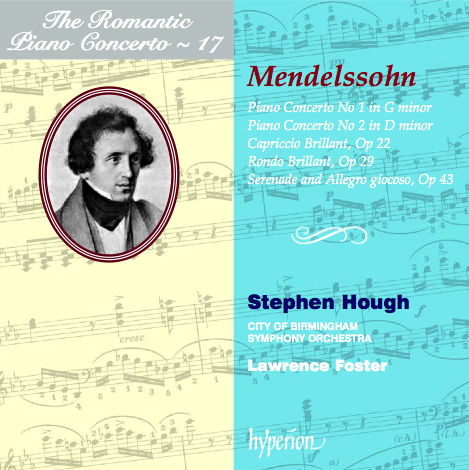 Stephen Hough (pf) City of Birmingham SO / Lawrence Foster
'With Stephen Hough we enter a new dimension. The soft, stylish arpeggios that open the first work on the disc, the Capriccio brillant, announce immediately that something special is on the way. But this is just a preparation for the First Concerto. Here again, 'stylish' is the word. One can sense the background – especially the operatic background against which these works were composed (Weber is very much present). The first solo doesn't simply storm away, fortissimo; one hears distinct emotional characteristics: the imperious, thundering octaves, the agitated semiquavers, the pleading appoggiaturas. It's far from overdone, yet after Hough Schiff seems merely impersonal, Perahia even a teensy bit mannered....' Read the review
---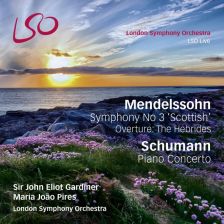 London Symphony Orchestra / John Eliot Gardiner
'Sir John Eliot Gardiner's Hebrides Overture must be one of the most thrilling ever recorded, adding volleys of sea-spray to well-navigated execution, achieving en route some breathtaking pianissimos (ie from around 4'50", and the clarinet at 7'22" just before the coda). Ebb and flow is of the essence in this proto-Wagnerian masterpiece and there's plenty of it here, with vivid accellerandos and a subtle use of vibrato. So nice when scholarship sits comfortably on the sidelines and doesn't compromise the narrative....' Read the review
---
Subscribing to Gramophone is easy, you can choose how you want to enjoy each new issue (our beautifully produced printed magazine or the digital edition, or both) and also whether you would like access to our complete digital archive (stretching back to our very first issue in April 1923) and unparalleled Reviews Database, covering 50,000 albums and written by leading experts in their field.
To find the perfect subscription for you, simply visit: gramophone.co.uk/subscribe
---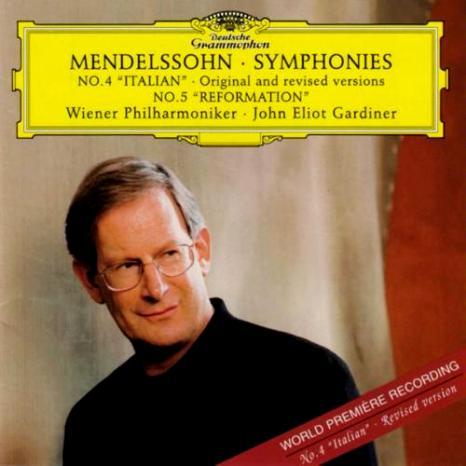 Vienna Philharmonic Orchestra / Sir John Eliot Gardiner
'On any count this is an indispensable issue for any lover of Mendelssohn's music, when it tells you so much about the creative process, notably the danger of second thoughts on what was initially white-hot inspiration. Gardiner, as in Schumann, proves the ideal exponent, here drawing from the Vienna Philharmonic incandescent playing, not just highly polished and full of fine detail, but exhilarating in its energy and rhythmic thrust....' Read the review
---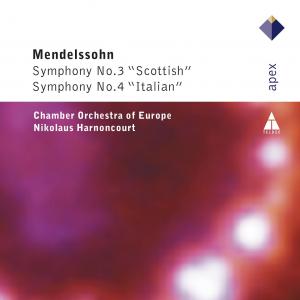 Chamber Orchestra of Europe / Nikolaus Harnoncourt
'Imposingly solemn wind harmonies open the Scottish; here is the weathered, exposed stone of the ruined Holyrood chapel (and its sacred 'aura', absent at Norrington's faster pace). Abbado's violas tend to dominate the scene, adding, perhaps, an inappropriate warmth; and how memorably Harnoncourt shapes the theme's transformation at the start of the Allegro, retaining some of its original dynamic gradation....' Read the review
---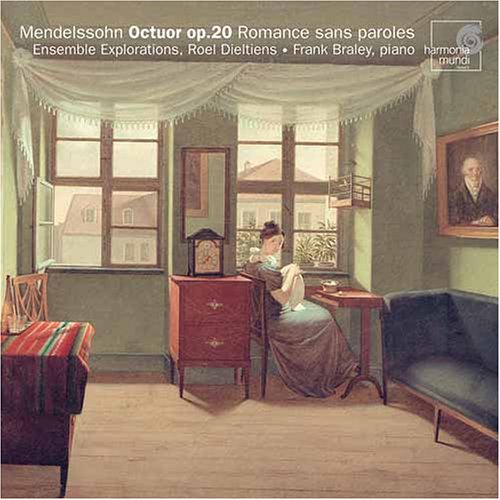 Ensemble Explorations 
'It's easy to love the Mendelssohn Octet, and I found the Ensemble Explorations' account irresistible. True, the recorded sound is rather too resonant, but the playing has real fire and vitality and the more soulful solo passages, violinist Christine Busch's especially, are truly eloquent; at the first movement's climactic moments her tone rings out effortlessly above the texture. The recent Emerson version is much more sharply recorded, with much finely polished detail, yet their earnestly projected tone doesn't give the sense of joyful flight that characterises this new recording....' Read the review
---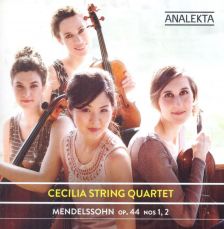 String Quartets, Op 44
Cecilia Quartet
'The Cecilia prove to be compelling advocates. They find a fine balance between the composer's skittish qualities and his tenderer side, resulting in notably open-hearted readings. Their tremolos – such a favourite device of Mendelssohn – seem to come in 57 varieties, while even at fortissimo textures remain open and airy, thanks to their minutely considered voicings, conveyed via a sympathetic recording....' Read the review
---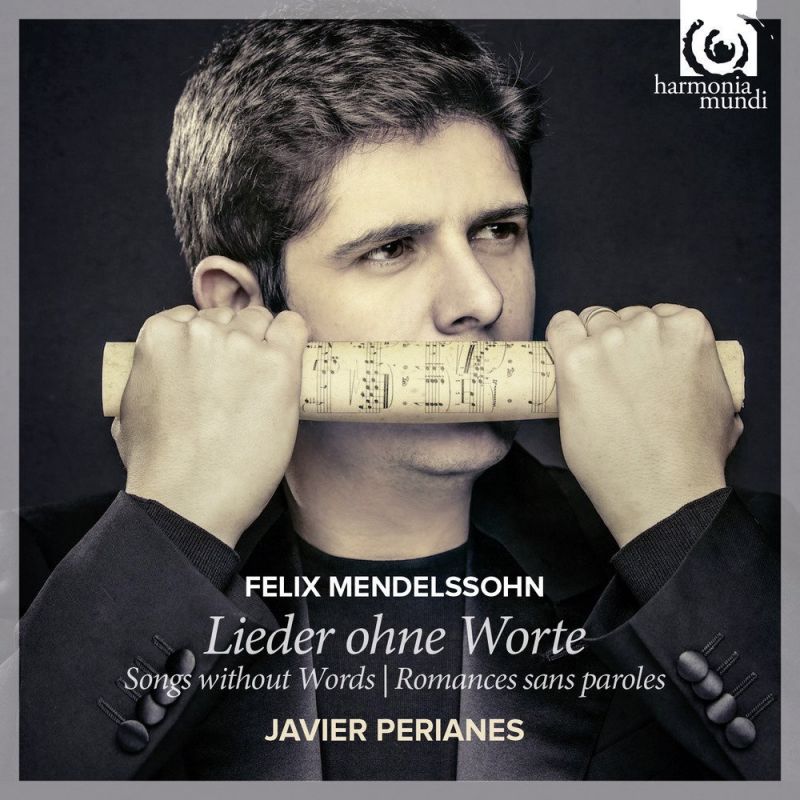 Songs without words
Javier Perianes (pf)
'There's no doubt that charm is in abundant supply in these pieces, but even in the finest hands, there can be a danger of aural toothache if listened to en masse. Javier Perianes surmounts this risk completely: first, in the selection itself; second, by interspersing them with some of Mendelssohn's most brilliant piano pieces; and third, by the playing itself. There's nothing small-scale about his conception of this music and, where need be, climaxes are bold....' Read the review
---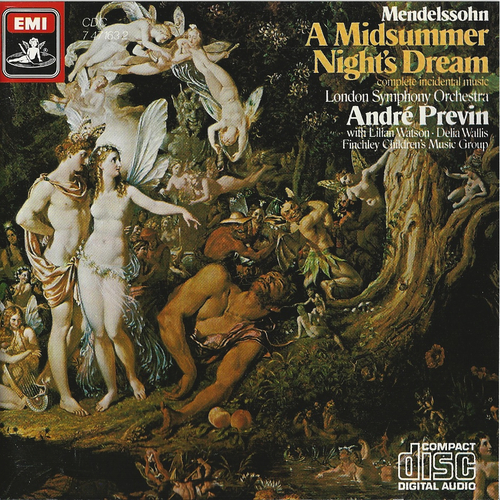 London Symphony Orchestra / André Previn
'On this CD, Previn's performance – which I rate the best of all counts – sounds wonderfully fresh. The strings in the Overture are deliciously clean and transparent and throughout the recording is clear and natural without losing its bloom, the overall enhancement and tangibility almost startling when compared with the LP. Moreover Previn not only includes the Melodramas – flimsy little bits of orchestration, that are nevertheless quite charming – but makes them seem structurally essential, in most cases...' Read the review
---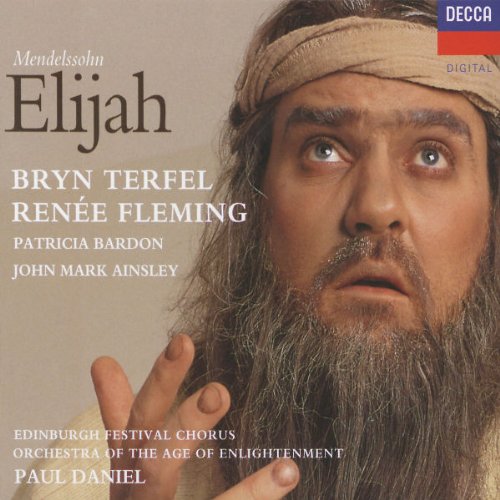 Bryn Terfel (bass-bar) Renée Fleming (sop) Orchestra of the Age of Enlightenment / Paul Daniel
'Terfel simply gives the most exciting and vivid account of the prophet's part yet heard. His range, in terms of vocal register and dynamics, is huge; his expression, mighty and immediate, befits a man of Elijah's temperament. As the score demands, anguish, anger and sympathy are there in full measure, displayed in exceptional definition of words, and when this Elijah calls on the Lord for the saving rain, the Almighty could hardly resist such a commanding utterance. Yet there is always the inwardness part of the role demands, not least in "It is enough": you sense a man at the end of his tether....'Read the review
---
Thank you for visiting...
We have been writing about classical music for our dedicated and knowledgeable readers since 1923 and we would love you to join them.
To find the perfect subscription for you, simply visit: gramophone.co.uk/subscribe