Jed Distler's Cliburn Blog No 14: into the home stretch
Wednesday, June 15, 2022
Two wonderful performances framed the first Final Round concerto concert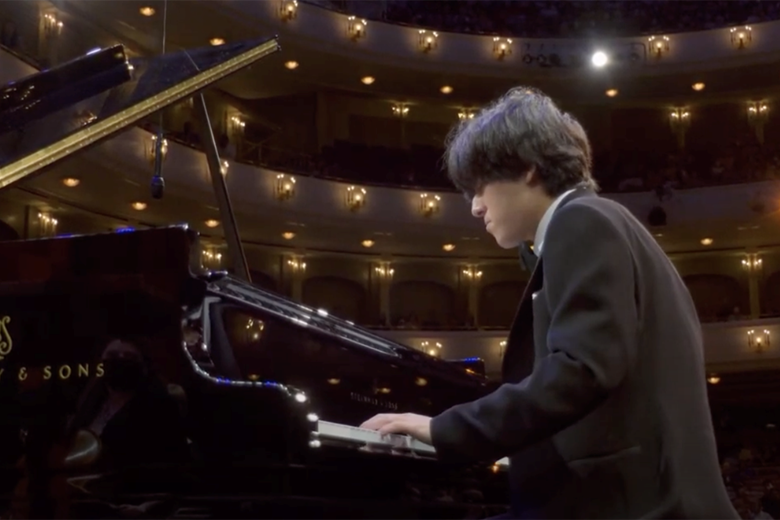 So far, all of Yunchan Lim's Cliburn performances have revealed his extraordinary technical control, musical perception, gift for characterisation and cultivated style, be it the best complete Liszt Transcendental Études I've ever heard, or the one of most viral and enlivened Mozart K482 readings in recent memory.
He wrought similar miracles throughout Beethoven's Piano Concerto No 3, making expressive points through minute inflections, shapely projection, scrupulous yet never rigid attention to Beethoven's dynamic directives, varied articulations and phrasings. He launched attacca from a hauntingly sustained Largo to a Rondo Finale whose brisk tempo never spun out of control. I kept noticing conductor Marin Alsop's wide smiles; she clearly was enjoying the collaboration. The Fort Worth Symphony Orchestra's first desk soloists also stood out.
Almost anything after such a stunning Beethoven Third would be an anticlimax, except for Rachmaninov's Third Concerto, whose ambitious scale and millions of notes overpower its surroundings by definition. But not in Ilya Shmukler's efficient yet not terribly special performance. While this pianist unquestionably sails through the piano-writing like child's play, his relatively limited dynamic range and tendency to voice everything on the same level doesn't quite reach out to the rafters. His forthright pacing certainly is preferable to emotive self-indulgence, yet the lack of nervous tension and harmonic awareness never elevated his solo work beyond mere professionalism. Indeed, Alsop's alert and highly detailed projection of the orchestral part held more interest.
If Shmukler plays Rachmaninov to compete, Clayton Stephenson plays the Gershwin Concerto to share, to give and to communicate the music's jazzy idiom and unfettered creative spark. Moreover, Stephenson is that rare bird who brings to this work both a comprehensive classical technique and an innate feeling for jazz rhythm. The 'blue note' embellishments and syncopations couldn't have been more idiomatic, and for all the ebullience Stephenson brought to his unaccompanied passages, he also proved to be a great ensemble player, sensitively locking in with all of the third movement's tempo changes and rubatos. And let's not forget to credit the trumpet soloist's muted bluesy slides in the second movement, or the tartly tinged cor anglais solo.
In a certain sense, the Gershwin Concerto's positive energy helps to burst The Cliburn's high-pressure bubble, albeit temporarily. In the meantime, high stakes loom large while the piano community awaits the return of both Stephenson and Lim on Friday night, playing … Rach 3!
To watch more videos of the performances discussed above, visit the Cliburn International Piano Competition website: cliburn.org
Gramophone is a Media Partner of The Cliburn International Piano Competition