Jed Distler's Cliburn Blog No 7: reflections on repertoire
Wednesday, June 8, 2022
As we await the first Semi-final, our correspondent discusses the solo-round repertoire choices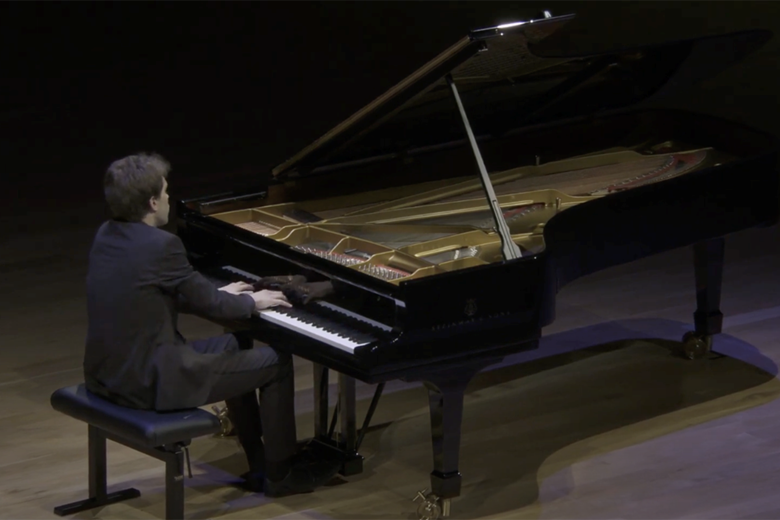 As we await the first Semi-final recitals, I decided to peruse the full list of the solo-round repertoire choices (whether performed or not) submitted in 2022, and compared this to those submitted in 2017. The differences are fascinating.
This year's JS Bach selections, for instance, proved wider ranging and less predictable: no Partitas, but no fewer than three candidates offering the Chromatic Fantasy and Fugue. I have already discussed Albert Cano Smit's taking on The Art of Fugue. Only one pianist offered Barber's Sonata in 2022, as opposed to three in 2017. And we have five candidates slated for Beethoven's Piano Sonata No 31, Op 110, although there is less Beethoven overall.
Why aren't any Debussy Études offered this year? Yet on the other hand, we've heard three renditions of Franck's Prelude, Chorale and Fugue so far, a work that was not heard at all at the 2017 competition. One colleague suggested that this work is better suited to concerts than competitions. There's been loads of Liszt, but only one performance of his usually ubiquitous B minor Sonata. Prokofiev's Seventh Sonata remains a big favourite, but the composer's harder-to-sustain Eighth is catching up, in much the same way that his once neglected Second Concerto continues to gain competition currency.
Schubert and Schumann entries increased as well, although three early 20th-century large-scale works pop up more often: Stravinsky's Three Movements from Petrushka, Ravel's Gaspard de la nuit and Rachmaninov's Piano Sonata No 2 in the shorter 1931 revision. As for women composers, there is nothing more than a single piece by Fanny Mendelssohn and Sofia Gubaidulina's Chaconne. There's less late 20th- and early 21st-century fare than before, and it mostly inhabits safe territory, like Carl Vine's Bagatelles, John Adams's China Gates and Lowell Liebermann's Gargoyles. Among Ligeti's Études, 'L'escalier du diable' dominates. 2017 offered Lera Auerbach, Thomas Adès, John Corigliano, Elliott Carter and Frederic Rzewski: all significant voices missing from 2022's line-up of repertoire.
Nearly all of the 2022 finalists are smart programme-builders. Yet their scope of repertoire lacks curiosity and adventure. Cliburn entrants seem to have forgotten about Paul Hindemith, Aaron Copland, Roger Sessions, Norman Dello Joio (his son Justin Dello Joio has written fantastic piano music as well), Paul Creston, Leon Kirchner, Ruth Crawford, David Del Tredici, Robert Helps, Charles Ives, Amy Beach, Frank Bridge and York Bowen.
And why do these kids ignore Fauré? Probably because their teachers never bothered with him, or perhaps they consider Fauré 'bad box office' or simply not competition-friendly. Where are William Bolcom's Rags, or Scott Joplin's for that matter? There are excellent transcriptions and accurate printed editions of Fats Waller, James P Johnson and Jelly Roll Morton compositions available. Why don't young hotshots take these up? If Horowitz's Carmen Variations and Cziffra's 'Flight of the Bumble Bee' transcriptions pass muster, why not Art Tatum's versions of Tea for Two, Tiger Rag, Dvorák's Humoresque or Massenet's Elegy? Since Earl Wild's transcriptions of Gershwin Études count as 'legit' competition fare, one also should consider Cy Walter's equally sophisticated and technically challenging popular song stylings. I can go on and on, but as the saying goes, 'from my mouth to God's ear'.
To watch more videos of the performances discussed above, visit the Cliburn International Piano Competition website: cliburn.org
Gramophone is a Media Partner of The Cliburn International Piano Competition