This Week's Essential New Classical Albums
Friday, August 6, 2021
Bruckner's Symphony No 3 from Bergen, Haydn's L'isola disabitata, Anja Harteros sings Wagner, Berg and Mahler, and Max Richter's Exiles are among this week's selection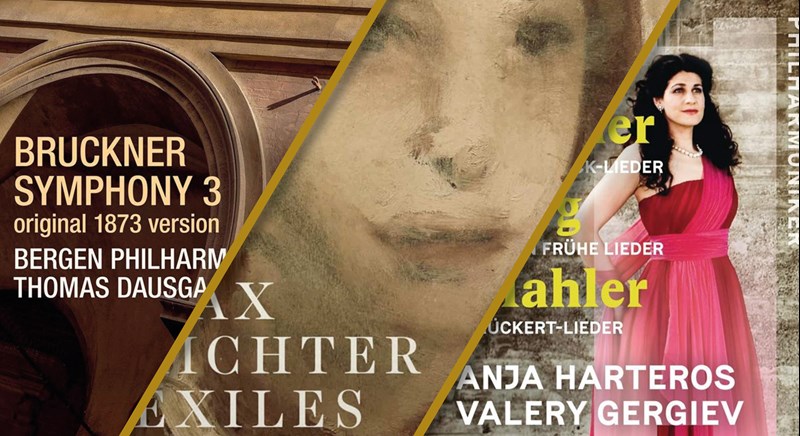 ---
Welcome to Gramophone ...
We have been writing about classical music for our dedicated and knowledgeable readers since 1923 and we would love you to join them.
Subscribing to Gramophone is easy, you can choose how you want to enjoy each new issue (our beautifully produced printed magazine or the digital edition, or both) and also whether you would like access to our complete digital archive (stretching back to our very first issue in April 1923) and unparalleled Reviews Database, covering 50,000 albums and written by leading experts in their field.
To find the perfect subscription for you, simply visit: gramophone.co.uk/subscribe
---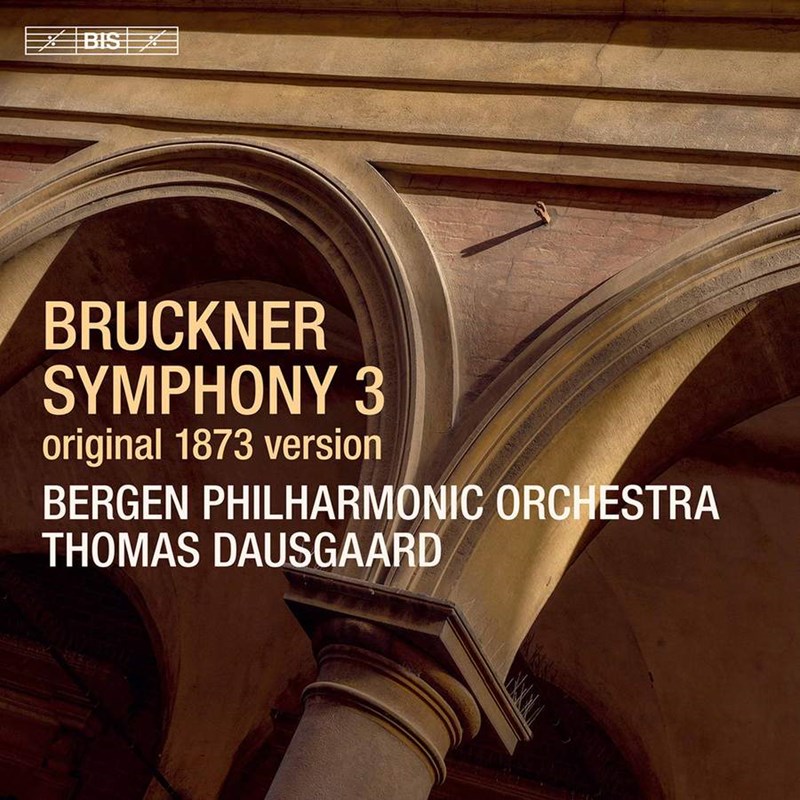 Last year's recording of the Sixth Symphony from the Bergen Philharmonic Orchestra and Thomas Dausgaard was described as a 'lively and heartfelt performance' by Edward Seckerson when he reviewed it for Gramophone. Seckerson also noted 'the generous and poetic playing of the Bergen Philharmonic, whose qualities become more and more apparent with every hearing – and whose sound resonates splendidly here in Grieg Hall, Bergen.'
Today they continue the series with the release of the original 1873 version of Bruckner's Third Symphony, which the composer dedicated to Wagner, a version which Bruckner never heard performed. Dausgaard says: 'The original version stands as a monolith … what you go through is musically so strong, swinging between timelessness and drive, despair and ecstasy, divine light and hellish fire, that in the end I feel you have to let yourself go and be won over by it.'
---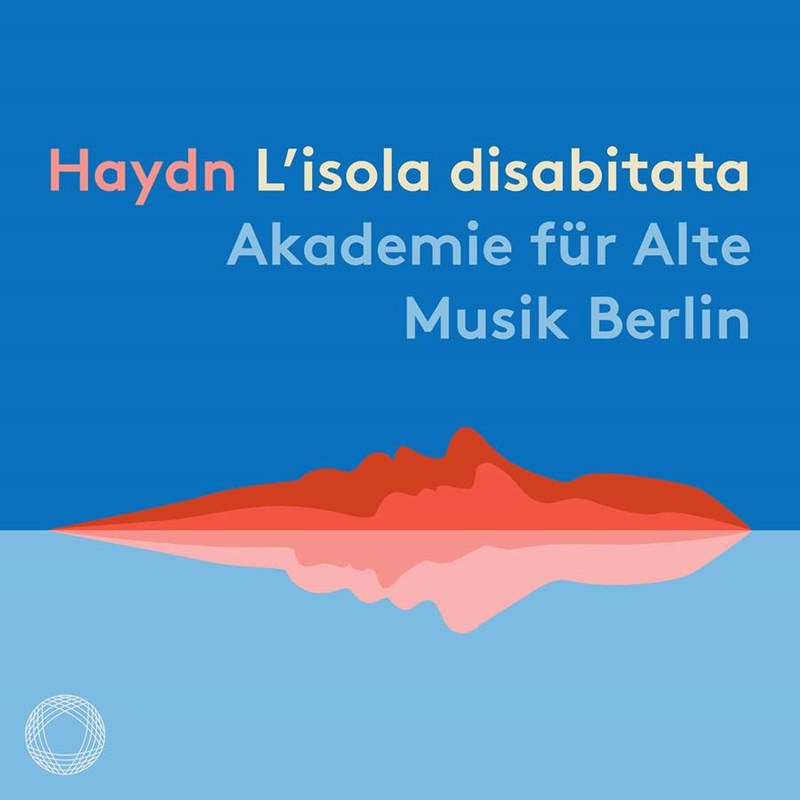 The Akademie für Alte Musik Berlin made a big impression on reviewer Richard Wigmore in the July issue with their recording of Mozart's Wind Serenades for Harmonia Mundi, he concluded: 'For those wanting the music played on the kinds of instruments that Mozart himself knew, this beautifully recorded new version sweeps the field.' (Read the review in the Reviews Database)
Today sees the release of Haydn's opera L'isola disabitata with a cast of Anett Fritsch (soprano), Sunhae Im (soprano), André Morsch (baritone) and Krystian Adam (tenor), which follows last year's recording of Telemann's Miriways, also for the Pentatone label (read the review here).
---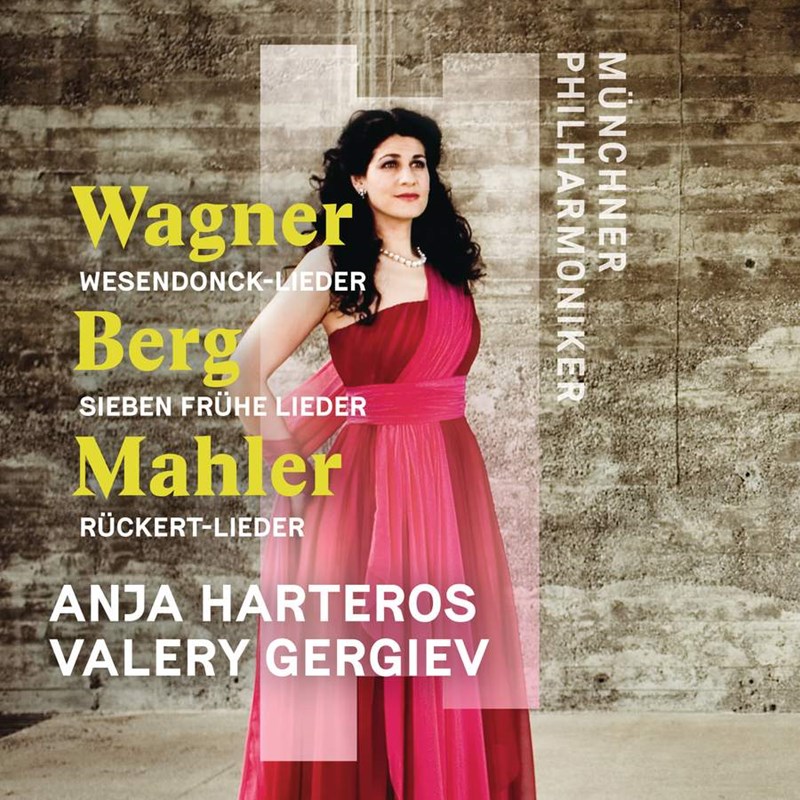 Wagner's Wesendonck Lieder are, as Hugo Shirley observed in the August issue, 'in many ways studies for Tristan und Isolde, sharing that opera's atmosphere of all-devouring emotional unrest and unresolved frustration.' Here, Anja Harteros (accompanied by the Munich Philharmonic and Valery Gergiev) pairs Wagner's songs of frustration with Mahler's Rückert-Lieder and Berg's Seven Early Songs.
Those looking for accounts against which to measure this new release might like to consider Anne Sofie von Otter with the Vienna Philharmonic and Claudio Abbado for the Berg (read the Gramphone review), Janet Baker with the New Philharmonia Orchestra and John Barbirolli for the Mahler, and, for the Wagner, Cheryl Studer with Giuseppe Sinopoli and the Dresden Staatskapelle (read the Gramophone review). 
---
This new album by the Baltic Sea Philharmonic and Kristjan Järvi features new orchestrations of Richter's music alongside the 33-minute Exiles, which Richter wrote for the Nederlands Dans Theater in 2017 as the score for the dance work Singulière Odyssée. Sarah Kirkup gave an excellent overview of Richter's music for Gramophone last year, which you can read here. Fans of Richter's music for Wayne McGregor's 2015 ballet Woolf Works needn't hesitate ... 
---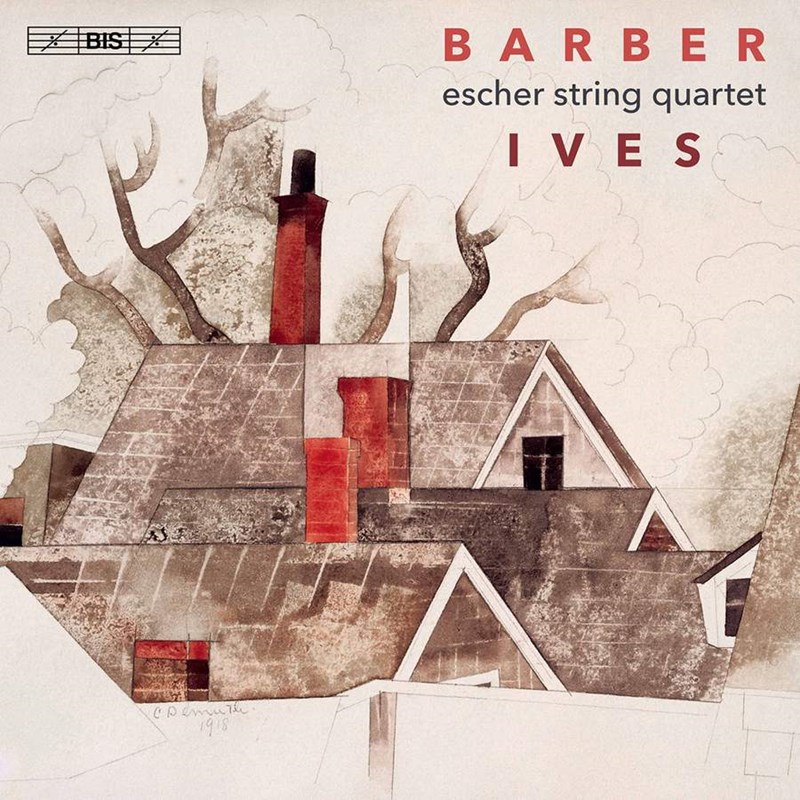 The New York-based Escher Quartet here juxtapose the Barber and Ives String Quartets just as the Emerson Quartet did for DG back in 1992. The second movement of Barber's String Quartet was later expanded by the composer to become the famous Adagio for Strings. As for the Ives, Peter Dickinson neatly summarised both quartets in his review of the Emerson album: 'Ives's First Quartet (1896) is a student work, saturated in hymn-tunes: each movement was probably used as an organ voluntary. But, like the Third Symphony, it assembles an affectionate archive of religious forms of musical expression ranging from mystical intensity to almost ecstatic fervour. This is vintage early Ives and wears well. The Second Quartet (1913) is wildly different. With the first movement called ''Discussions'' and the second ''Arguments'' there is free scope for all Ives's photographic realism with textures as violent as middle-period Bartok later on.'
---
The Listening Room
Gramophone's The Listening Room is an Apple Music playlist featuring hand-picked selection of the most interesting new classical releases chosen by Editor-in-Chief James Jolly. It's the essential classical playlist:
---
Specialist Classical Chart
The Official Specialist Classical Chart Top 20 appears on the Gramophone website and is updated every Friday at 6pm (UK time). It's a great way of exploring the new classical releases: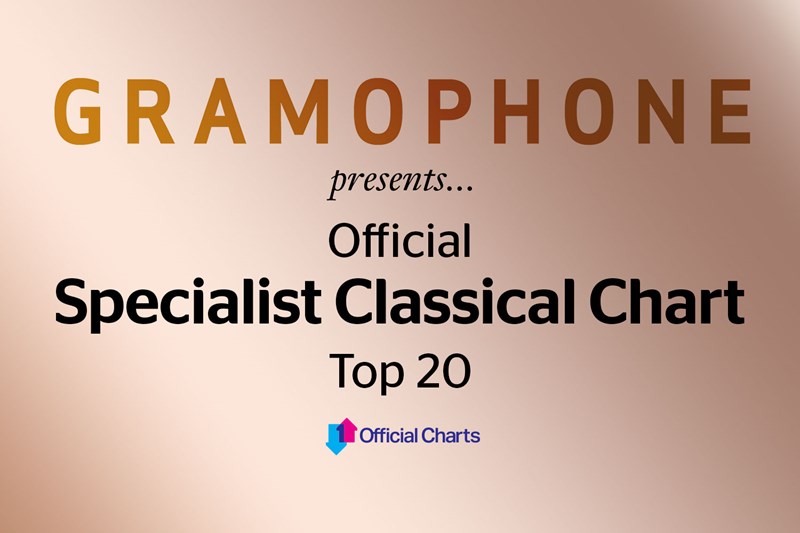 ---
Join the Gramophone Club to receive: 13 new print and digital editions every year, digital access to every Gramophone issue since 1923 and access to our searchable Reviews Database of more than 45,000 reviews: Subscribe to Gramophone