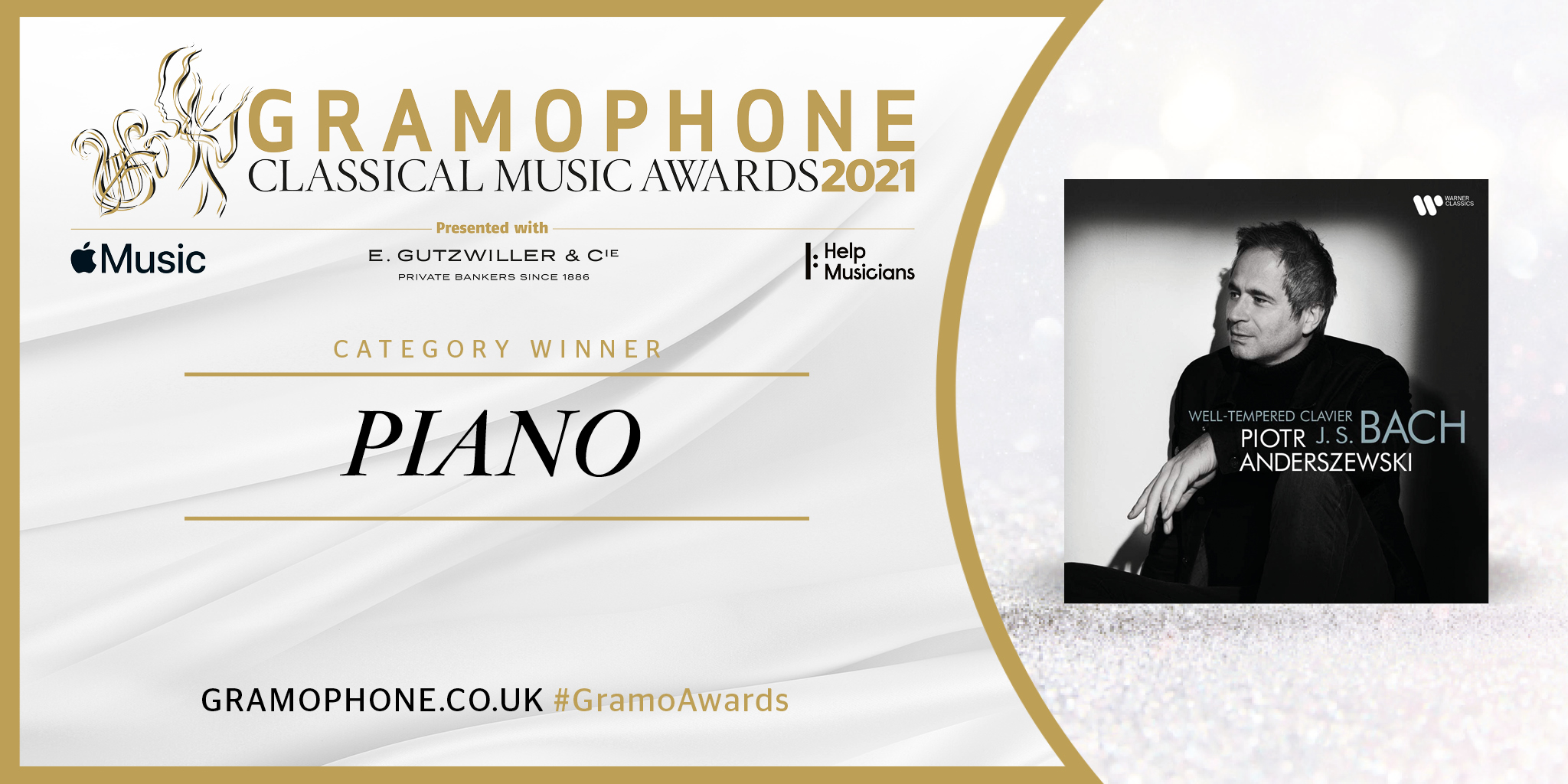 JS Bach Well-Tempered Clavier, Book 2 (Excerpts)
Piotr Anderszewski
Warner Classics
Piotr Anderszewski here poses a most intriguing question: what happens when you take a group of 12 Preludes and Fugues from Book 2 of the '48' and intermingle them? To my knowledge it hasn't been done before (I'm excluding recitals that include only one or two) and the result – as you might imagine with an artist of this calibre – is less of a box of Quality Street to be consumed slumped on the sofa and more of an invitation to a cocktail party of great sophistication. Anderszewski says in the note that he perceives them as character pieces and indeed the result has the feeling of a Baroque Carnaval.
'Has the F minor Prelude ever sounded more of a sheerly intimate conversation between the hands than it does following the C major Fugue?'
He has wisely kept the preludes and fugues in pairs, and bookends his recital with the first and last of the set. As ever with Anderszewski, there are interpretative surprises along the way, but the sequence is both natural-sounding and innately refreshing, as he takes the listener on a journey freed from the weight of expectation that is inevitable when the Book is heard complete. Has the F minor Prelude ever sounded more of a sheerly intimate conversation between the hands than it does following the C major Fugue? In the F minor Fugue he approaches its inherent gnarliness with a pleasing suppleness.
Highlights are many. The gently falling lines of the B flat minor Prelude caress the ear, while the severity of the Fugue's subject is ameliorated with a softness of tone quite different from Hewitt's more acerbic reading. The sense of playfulness that he brings to the E flat major Prelude adds a touch of sunlight, followed by its affirmative Fugue (whose personality belies its brief duration) which is all the more striking when followed by the dramatic G minor Prelude – a French ouverture in all but name – in which he lays bare its grandeur and resists the temptation to adorn it with surplus ornamentation.
There are some points in the programme where Anderszewski really takes his time. The D sharp minor Fugue becomes a thing of real majesty as it slowly unfolds; but it's the G sharp minor Fugue that's really going to divide opinion – Edwin Fischer's is stately, at a comfortable walking pace, while Angela Hewitt turns it into a lolloping dance, whereas Anderszewski, taking more than twice as long as Hewitt, renders it daringly slow. And yet he holds the attention, partly through his long-breathed phrases, partly through sheer detail, with many shades of piano and pianissimo. This Prelude and Fugue also serves as an up-beat to the last two of the set, which alone are left in their usual order. After the seriousness, the dancing, bubbling qualities of the Prelude in B major are truly refreshing, followed by a Fugue of calm certainty. Anderszewski's B minor Prelude is full of tenderness, much of it very quiet, the closing phrases moulded with just the right hint of rubato, while the Fugue has an irresistible positivity to it that reminds us that, even in a minor key, Bach can strike joy. And so does Anderszewski, in a recital that is as compelling as it is beautifully recorded. Harriet Smith
Listen to the album on Apple Music
Gramophone Awards 2021 – Recording Categories
If you are a library, university or other organisation that would be interested in an institutional subscription to Gramophone please click here for further information.