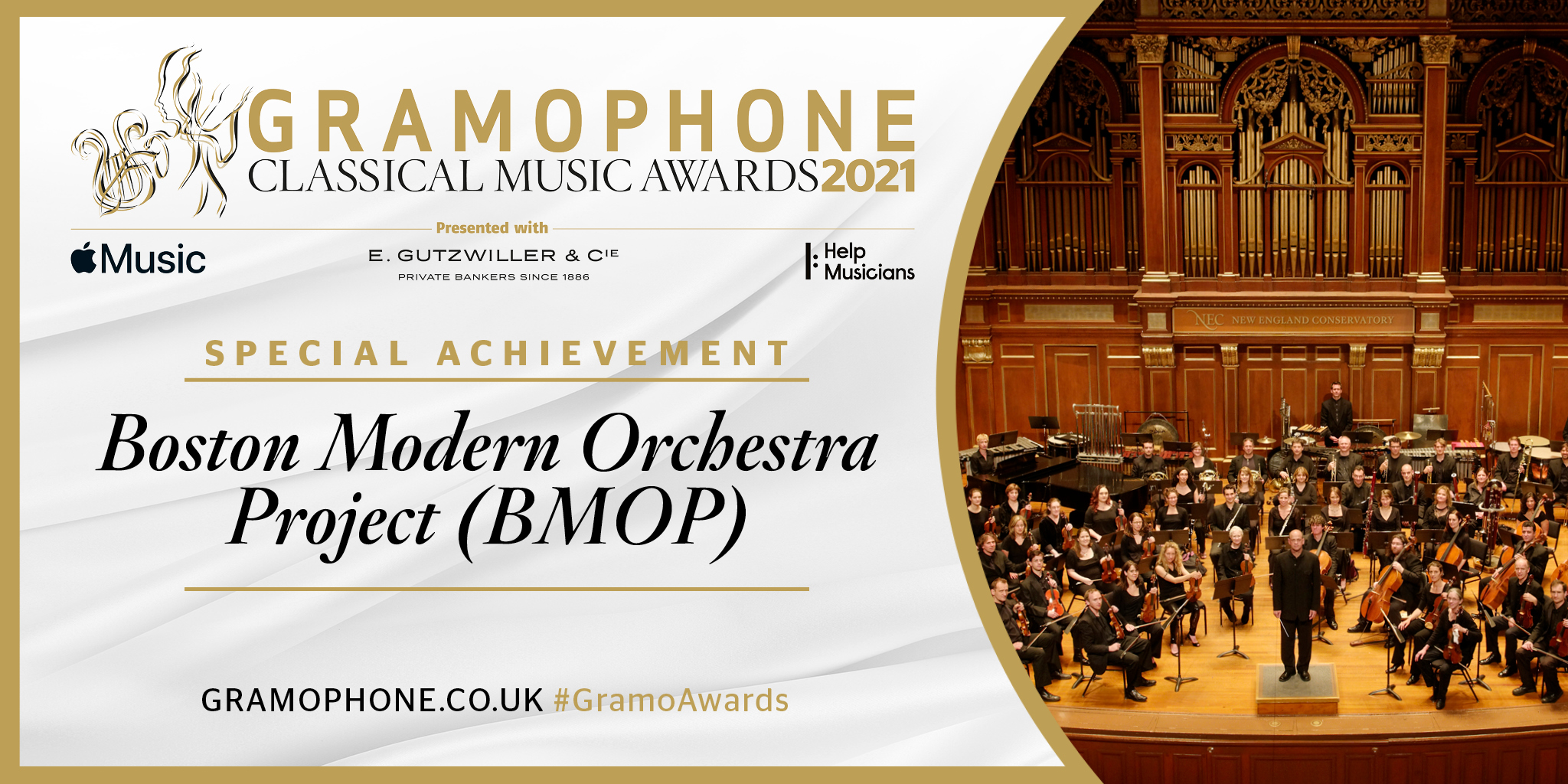 The Boston Modern Orchestra Project, winner of this year's Special Achievement Award, was founded in 1996 with two related goals. The first was to cut down on the bloat and stuffiness that BMOP's founder, conductor Gil Rose, saw everywhere in the orchestra world. He was convinced that a smaller, leaner organization could be more nimble and less reliant on pleasing its subscription base. That would allow it to achieve the second goal: a more adventurous, less conservative repertoire that could devote itself to new music and unearth treasures that ought to be played regardless of their 'draw'.
It shouldn't have worked. Orchestras, after all, are among the costliest and most tradition-bound ensembles, and sustaining one that didn't have the symphonic canon to fall back on seemed unlikely to succeed, to say the least. 'Just absolutely impossible,' as the seminal Boston composer John Harbison described its prospects years later.
A quarter-century later, though, BMOP is still here, proudly advocating for new music and for unjustly neglected music (largely American) of the 20th and 21st centuries – 'everything from Milton Babbitt to Mason Bates', Rose once told Gramophone – and in high-quality performances that belie the straitened circumstances in which the organisation must subsist. That it has survived to reach its 25th birthday is thanks almost exclusively to Rose's indefatigable fundraising efforts. And before the pandemic struck, the organisation was earning some well-deserved recognition. In December 2019, a BMOP commission – composer Lei Liang's environmentally themed A Thousand Mountains, A Million Streams – won the prestigious Grawemeyer Award for composition. A few months later, the orchestra took home its first Grammy, for a recording of Tobias Picker's opera Fantastic Mr Fox (11/19).
Though the orchestra's live efforts have been sidelined by Covid-19, the stream of releases on its house label, BMOP/sound, has continued unabated. You can get a sense of the breadth of its repertoire by surveying a handful of its most recent offerings: Samuel Barber's ballet score Medea (9/21); Walter Piston's Concerto for Orchestra (10/21); chamber symphonies by John Adams; early ballets by Elliott Carter (5/21); and Haroun and the Sea of Stories, a dazzlingly complex 12-tone opera by Charles Wuorinen (2/21).
Look a little deeper and you encounter any number of premieres and other historically important projects: The first recordings of David Del Tredici's Child Alice and Wayne Peterson's The Face of the Night, the Heart of the Dark, both of which won the Pultizer Prize for Music but fell almost immediately into obscurity; Andrew Norman's Play, often mentioned as the best orchestral work to emerge in the 21st century; a stellar performance of the opera Four Saints in Three Acts, composer Virgil Thomson's collaboration with Gertrude Stein; and the first complete recording of the four symphonies of Lukas Foss.
What these and countless other projects show is how seriously Rose, his musicians and the organisation take the preservationist aspect of BMOP's mission. Listeners present and future will be the richer for it. As Rose told The New York Times, 'I get up in the morning and know that I have given something a future life.' David Weininger
---
Special Achievement Award 2021 playlist
Listen to our 'BMOP – Special Achievement Award 2021' playlist exclusively on Apple Music. If you are not yet a subscriber to Apple Music, it is free for the first month, boasts a catalogue of more than 75 million songs and offers lossless streaming, as well as albums in Spatial Audio. We've produced a guide to introduce the immersive listening experience of Spatial Audio here: Apple Music's spatial audio with Dolby Atmos – what is it and how do you get it?
---
Gramophone Awards 2021 – Recording Categories
If you are a library, university or other organisation that would be interested in an institutional subscription to Gramophone please click here for further information.