Beethoven 250 Award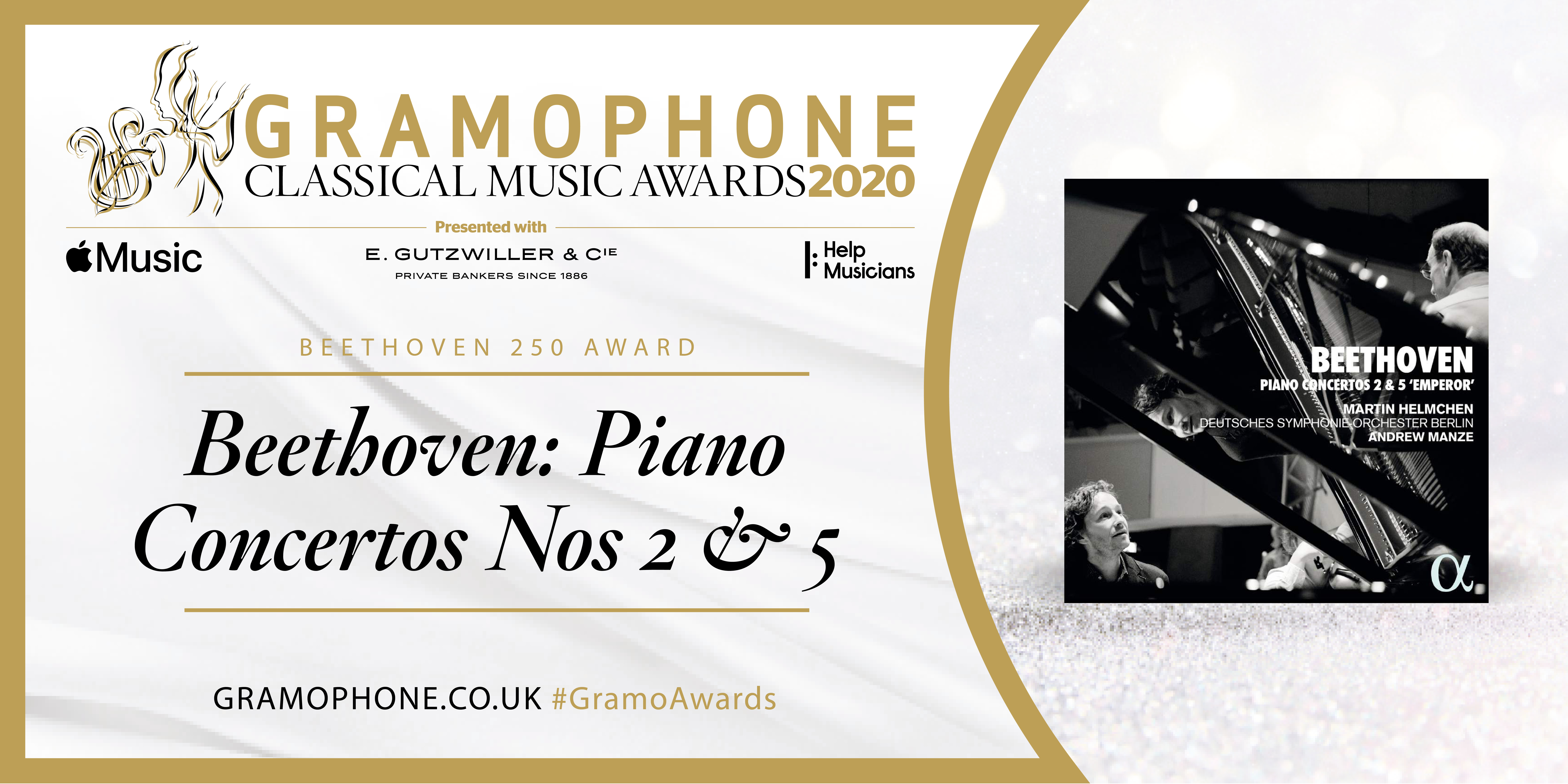 That the Beethoven 250 Award went to this release should surprise no one. Martin Helmchen has already distinguished himself in the Classical and Romantic repertoire, not least with his perceptive reading of the Dvořák Concerto, while Andrew Manze is securely established in the front rank of conductors with his Vaughan Williams cycle. Coupling what are chronologically the first and last of Beethoven's piano concertos brings out their contrasts but also continuities in equal measure. In the Second Concerto, note the first movement's questing cadenza and how seamlessly it is integrated into its Mozartian context, or those winsome responses between soloist and orchestra that close the Adagio.
The Emperor is the benchmark for the concept of the piano concerto as it became, yet there is no mistaking the poised dialogue leavening the first movement's overt rhetoric, nor the improvisatory nature of its coda. The transition between Adagio and finale is given with rapt anticipation, the latter's coursing energy never at the expense of its impulsive humour right up to the teasing interplay of soloist and timpani. The DSO Berlin is at or near its best throughout, the sound a model of balance between piano and orchestra. How ironic that, in the 250th anniversary year of Beethoven's birth, live performance has all but ceased. The present release confirms why this music is needed more than ever. Richard Whitehouse
— RECORDING CATEGORIES —
— SPECIAL AWARDS —
If you are a library, university or other organisation that would be interested in an institutional subscription to Gramophone please click here for further information.