Special Achievement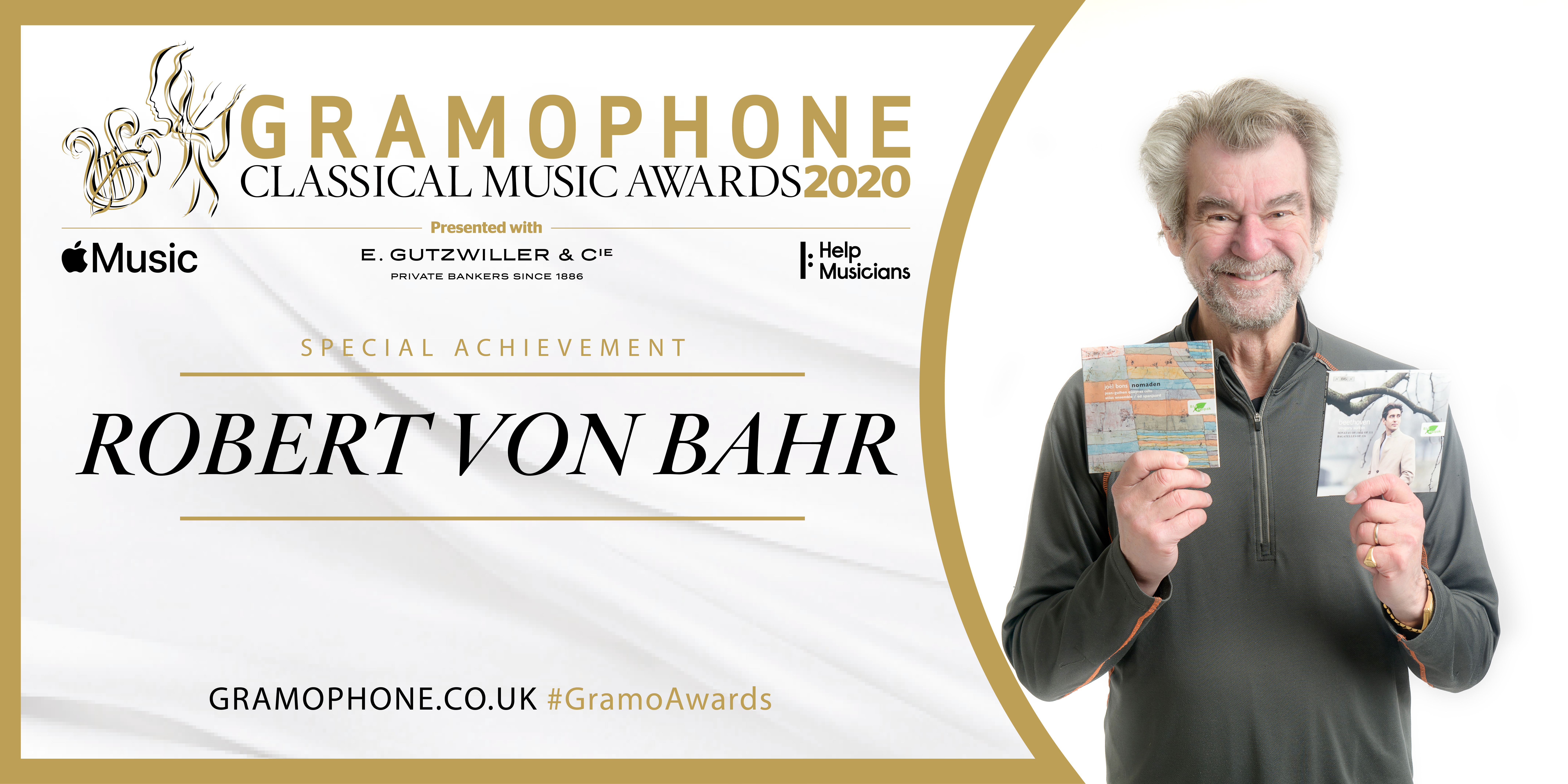 Launched in 1973, the Swedish label BIS is one of the wonders of the classical recording catalogue. At its helm then, as now, was Robert von Bahr, someone who might truly be styled an industry veteran. Yet unlike many people who have been around long enough to earn that adjective, von Bahr shows no sign of taking it easy. During lockdown, he could be found in his warehouse packing up CDs for despatch to the four corners of the earth. And those CDs, though not these days produced by him, would – each one – have been subjected to his formidably acute ears. He is famed, when listening to the master tapes, for homing in on the tiniest 'blemish', and won't let it go until it is repaired or defended with a passion comparable to his own.
Robert von Bahr's sense of musical judgement has introduced so many musicians to the mainstream: even a name as apparently 'household' (to Gramophone readers) as Neeme Järvi became known to many of us courtesy of the groundbreaking set of the complete symphonies by Eduard Tubin; the same might be said of Osmo Vänskä and his revelatory Sibelius recordings from Lahti. Numerous pianists owe their exposure to von Bahr – from Roland Pöntinen and Eva Knardahl, via Noriko Ogawa, Freddy Kempf, Ronald Brautigam and Yevgeny Sudbin, to Alexandre Kantorow, winner of the Gold Medal at last year's International Tchaikovsky Competition (and already an established BIS artist with a handful of recordings for the label under his belt when the Moscow jury made him a star overnight).
As with everything he does, von Bahr is thorough. He didn't just record a selection of music by Jean Sibelius – he recorded every note by the composer, ending up with an edition that ran to 68 CDs. Likewise, Bach Collegium Japan's Bach recordings, now enshrined on 55 CDs (with a second recording of the St Matthew Passion rewarding von Bahr's belief that it was important to revisit the work with the same performers after two decades).
As his recording catalogue steams towards 2500 releases – and nothing, he is proud to announce, is ever deleted – his service to classical music never falters. He champions new music as assiduously as he supports the classics, he places his faith in his artists by committing to a series of recordings (not just a token gesture of one or two), he ensures that technically his recordings are of the highest quality, he's aware of the ecological impact of the industry and has worked hard at reducing BIS's carbon footprint. In short, he never stops thinking about how BIS can serve music better.
Robert von Bahr is a true original, a man whose impact has been colossal. In bestowing this award on him, we salute one of the true visionaries of the classical recording world. James Jolly
— RECORDING CATEGORIES —
— SPECIAL AWARDS —
If you are a library, university or other organisation that would be interested in an institutional subscription to Gramophone please click here for further information.