Label of the Year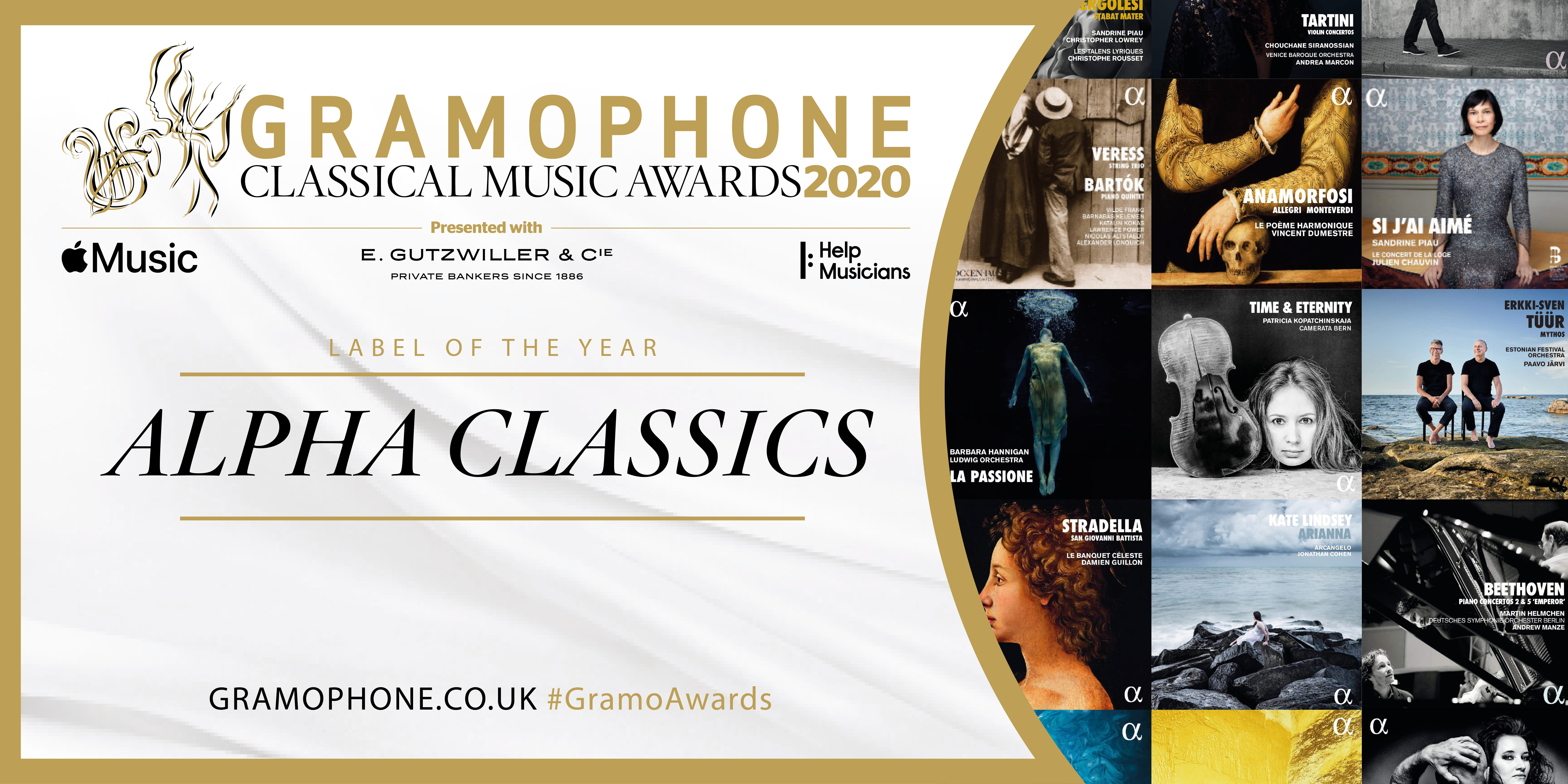 Here's a Gramophone Awards first! The same man, Didier Martin, whose A&R skills propelled Naïve to secure our 2012 Label of the Year has done it again, but this time at the helm of the Franco-Belgian Alpha Classics. For anyone who has followed the wonderful blossoming of the Alpha catalogue over the six years since Martin joined the label, the acknowledgement of that success should come as no surprise. Alpha releases are often recipients of Gramophone Editor's Choices and the period that forms the focus of our attention for the Awards (roughly mid-year to mid-year) has been filled with imaginative projects.
Last year's Awards issue saw Le Poème Harmonique and Vincent Dumestre's 'Anamorfosi' named our Recording of the Month, a programme that takes Allegri's timeless Miserere as the centrepiece for a programme that moves seamlessly between the secular and the sacred creating, in Edward Breen's words, 'an album so nuanced you can almost taste it'. The following month introduced us to Patricia Kopatchinskaja's 'Time & Eternity' (which also made this year's Awards shortlist), another fascinating album characterised by juxtapositions of styles and eras – very much a fascination with this charismatic violinist. 'Not easy listening, but strongly recommended,' wrote Mark Pullinger.
December, that month of largesse, saw two Alpha pianists vying for the limelight: Martin Helmchen with his Beethoven 250 Award-winner, and Nelson Goerner with a programme of two of Brahms's most demanding piano works (the F minor Sonata and Paganini Variations) – offering 'a showcase for artistic finesse rather than technical display', as Patrick Rucker put it.
This June found Richard Lawrence enthusing about a recording of Stradella's San Giovanni Battista, performed by Damien Guillon's Le Banquet Céleste: it's a highly dramatic work, an oratorio yet almost opera-like, centred on the confrontation of John the Baptist, Salome, Herodias and Herod. 'Get to know this ravishing piece,' were RL's closing words.
Alpha's is lovely catalogue: mercurial in the variety of its music and performers, but always, as with the finest of classical labels, bearing the personality of the person who, when it comes to the crunch, is the one who says: 'Yes, let's do it!' James Jolly
— RECORDING CATEGORIES —
— SPECIAL AWARDS —
If you are a library, university or other organisation that would be interested in an institutional subscription to Gramophone please click here for further information.