Concept Album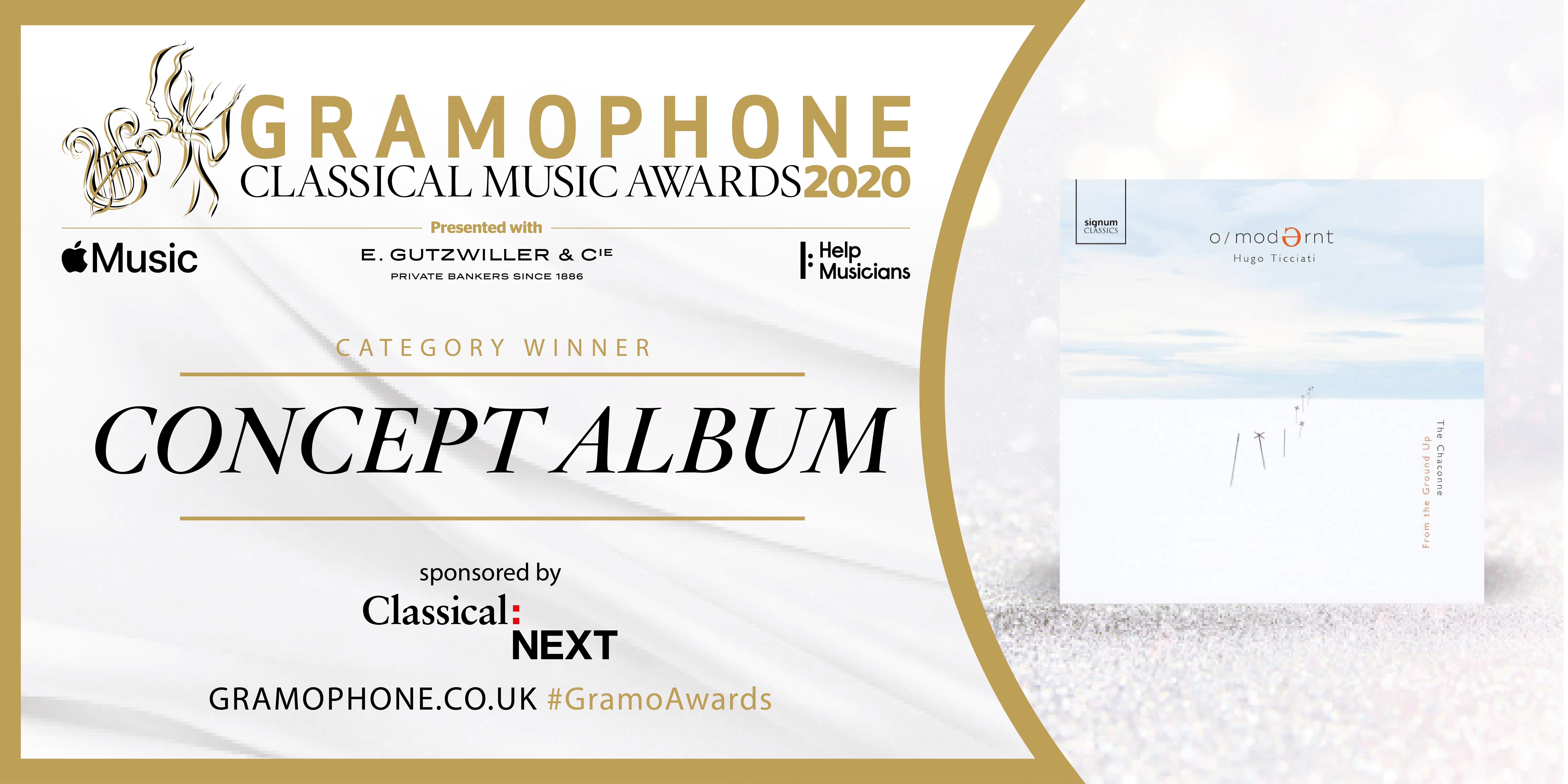 This is year two for our Concept Album Award, a category we added to reflect one the most creative fields of classical recordings today – the imaginatively curated programme, one designed to be heard through from beginning to end, the whole being elevated above its parts through the process of concentrated engagement. At a time when the extraordinary – and extraordinarily convenient – success of streaming services is challenging us all to reconsider our notion of what an album is (can a symphony stand up on its own? Why pair it with another? Why not three or four?), the concept album takes the traditional format and makes a virtue of it. A true concept album presents a journey, and like the best journeys, we are enriched, perhaps even changed, by the ride. Last year, the guitarist Sean Shibe launched the award in characteristically thought-provoking style with 'softLOUD', taking us from medieval lute songs to the anger of electric modernity.
This year's winner is a compelling and uncategorisable album – and equally as gripping a journey – from violinist Hugo Ticciati and his ensemble O/Modernt. 'From the Ground Up: The Chaconne' explores, as the name suggests, the journey taken by the South American dance to 16th-century Europe. Chaconnes are spread throughout the album – including, from Ticciati, Bach's masterpiece in the form – along with a psychedelic tapestry woven from threads of improvisation, jazz, rap, Shakespeare, Purcell, overtone singing … It is, as that list suggests, a gloriously (and gloriously unlikely) collaborative achievement, from Ticciati and his O/Modernt players (for whom cross-genre collaboration is part of their outlook), to the vocal dexterity of Baba Isreal and poetic speech of Samuel West. And like Shibe's album, political reference and modern concerns (CD sales helped support WWF forest initiatives) root the universal in today's world: a concept album whose context is both here, and always. To quote Cicero, as do O/Modernt themselves: 'Everything is alive; everything is interconnected.' An entrancing, intriguing triumph. Martin Cullingford
— RECORDING CATEGORIES —
— SPECIAL AWARDS —
If you are a library, university or other organisation that would be interested in an institutional subscription to Gramophone please click here for further information.