Gramophone's Concept Album Award 2023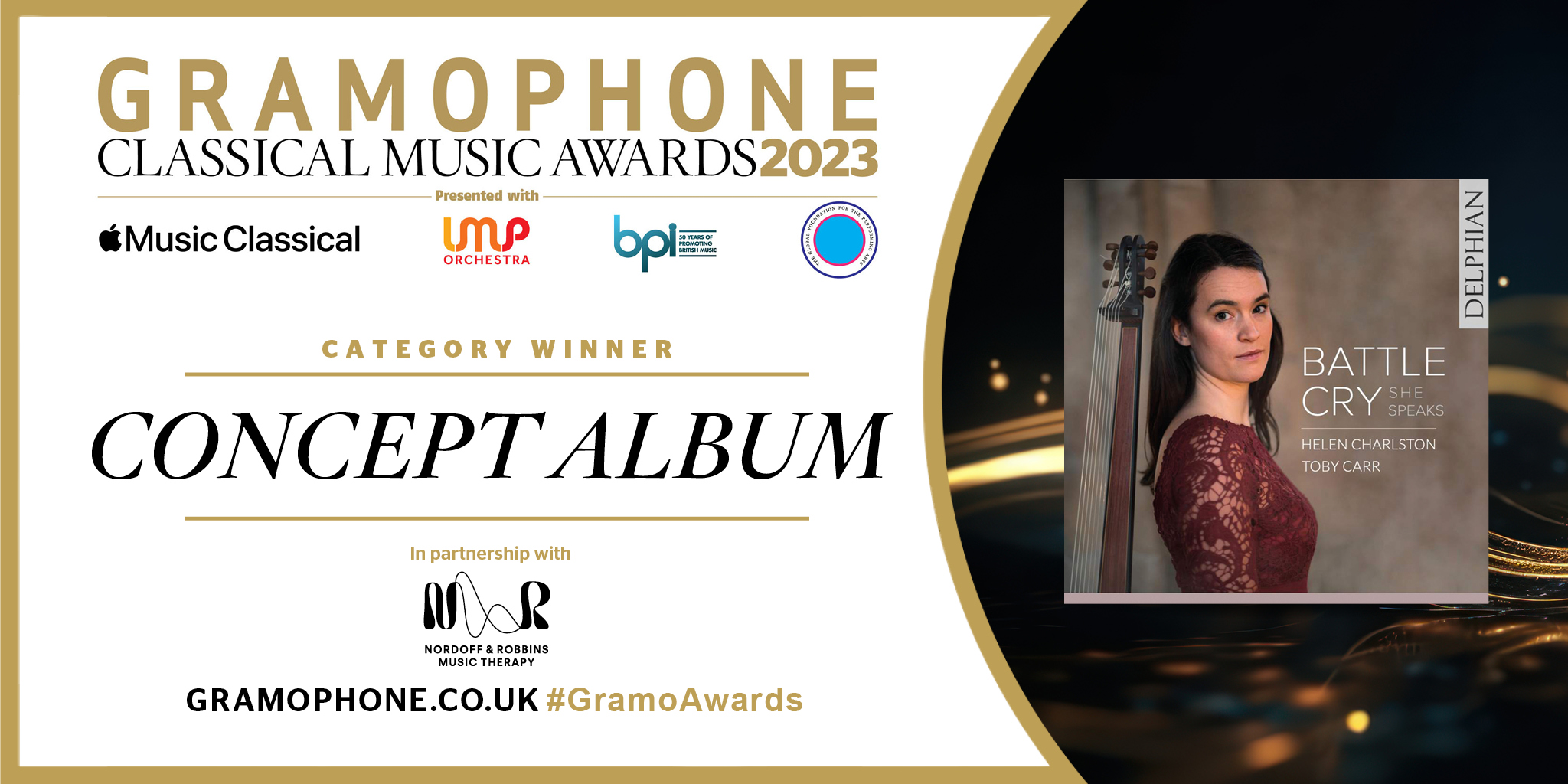 'Battle Cry: She Speaks'
Helen Charlston mez Toby Carr theorbo
Delphian
A bright new young singer putting out a solo debut album drawing on the Baroque repertoire she has largely been making her name with? Well yes, but actually more than that, much more, and real cause for celebration. British mezzo-soprano Helen Charlston has constructed a programme that homes in on emotional mistreatment of some familiar females with such intent that the result seems an urgent and forceful statement – a battle cry indeed – on their behalf. Dido and Ariadne are among them, their plights revealed in the sublime masterpieces of dramatic vocalisation that are the laments from Purcell's Dido and Aeneas and Monteverdi's Arianna. But we also hear from a love-demented character given voice by Eccles for a Restoration play tellingly entitled She Ventures, and He Wins, and, in a deft androgynous switch, Heraclitus wrangling with love's contradictions in Strozzi's compelling L'Eraclito amoroso.
The selection, delivered by Charlston's dark, distinctive voice with sustained dramatic tension, is powerful enough, but the decision to commission from Owain Park a song-cycle – also entitled Battle Cry – to specially written words by Georgia Way lifts the programme to another level. Philomela and Boudicca explore their plights in songs whose spare accompaniments recall the sound-world of the Baroque, Sappho is addressed by voice alone, and Marietta (she of Korngold's Die tote Stadt) explores her unsettling position as stand-in for a dead lover in free-ranging monologue. Toby Carr's resonant, insightful playing serves notice to modern-day composers that the theorbo can be a strong accompanimental alternative to the piano.
For most of the women here love spells the end – Charlston and Carr demand they not be forgotten. Lindsay Kemp
Read the original Gramophone Review
Recording categories

Special Awards
If you are a library, university or other organisation that would be interested in an institutional subscription to Gramophone please click here for further information.