Gramophone's Early Music Award 2023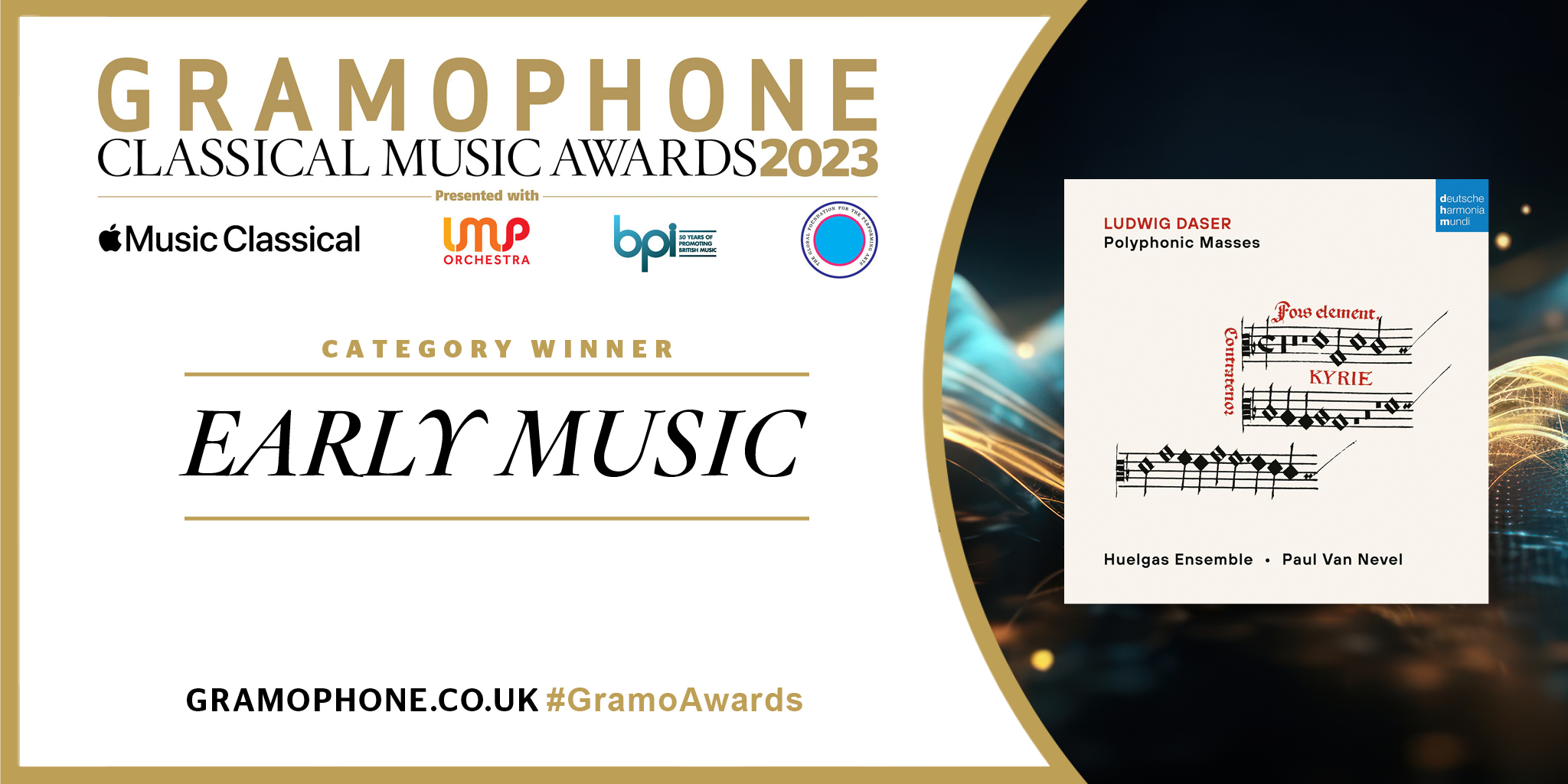 Daser Polyphonic Masses
Huelgas Ensemble / Paul Van Nevel
Deutsche Harmonia Mundi
As more glories of 16th-century polyphony are revealed, our growing awareness of the influential composers who serviced the courts of Italy, Spain, England and within the Franco-Flemish tradition has perhaps led us into a false sense of our own command of the territory. Over decades, Paul Van Nevel has had a remarkable capacity for persuading us that we are not looking hard enough. His Huelgas Ensemble always reminds us that choral polyphony is much more about how we react to an individual musical personality than about the reputation of the figure in question.
'This is a rare case where composer and executants have unlocked each other in award-winning fashion'
Vividly embedded in my aural memory is the Huelgas's pioneering 1996 recording of Pierre de Manchicourt, which remains a cornerstone for how supreme collective depth in characterisation can also accommodate individual presences without disturbing the overarching purity of line. Ludwig Daser is more of a bolt from the blue than Manchicourt, although he held important positions in Munich from the 1550s before being pensioned off to allow Lassus to take the reins at the Catholic court. His Protestantism probably wouldn't have endeared him to the authorities.
On the surface, these might appear as a couple of standard mid-Renaissance Masses by a little-known German polyphonist – but we know Van Nevel better. The abrasive voicing around the chant in the six-part Missa Preter rerum seriem makes for a telling introduction to Daser's commanding technique. The music is deceptively dramatic – the fine Credo responds grittily to the text without ever quite loosening its natural recourse to the 'wistful', as Edward Breen perceptively observes. There are also some supremely tender moments, almost a 'homage' to Josquin, whose motet is parodied here. The second Mass is a rollicking work – made for the Huelgas's open-throated and gripped fervour. By the end, you realise that this is a rare case where composer and executants have unlocked each other in award-winning fashion. Jonathan Freeman-Attwood
Read the original Gramophone Review
Recording categories

Special Awards
If you are a library, university or other organisation that would be interested in an institutional subscription to Gramophone please click here for further information.