Gramophone's Instrumental Award 2023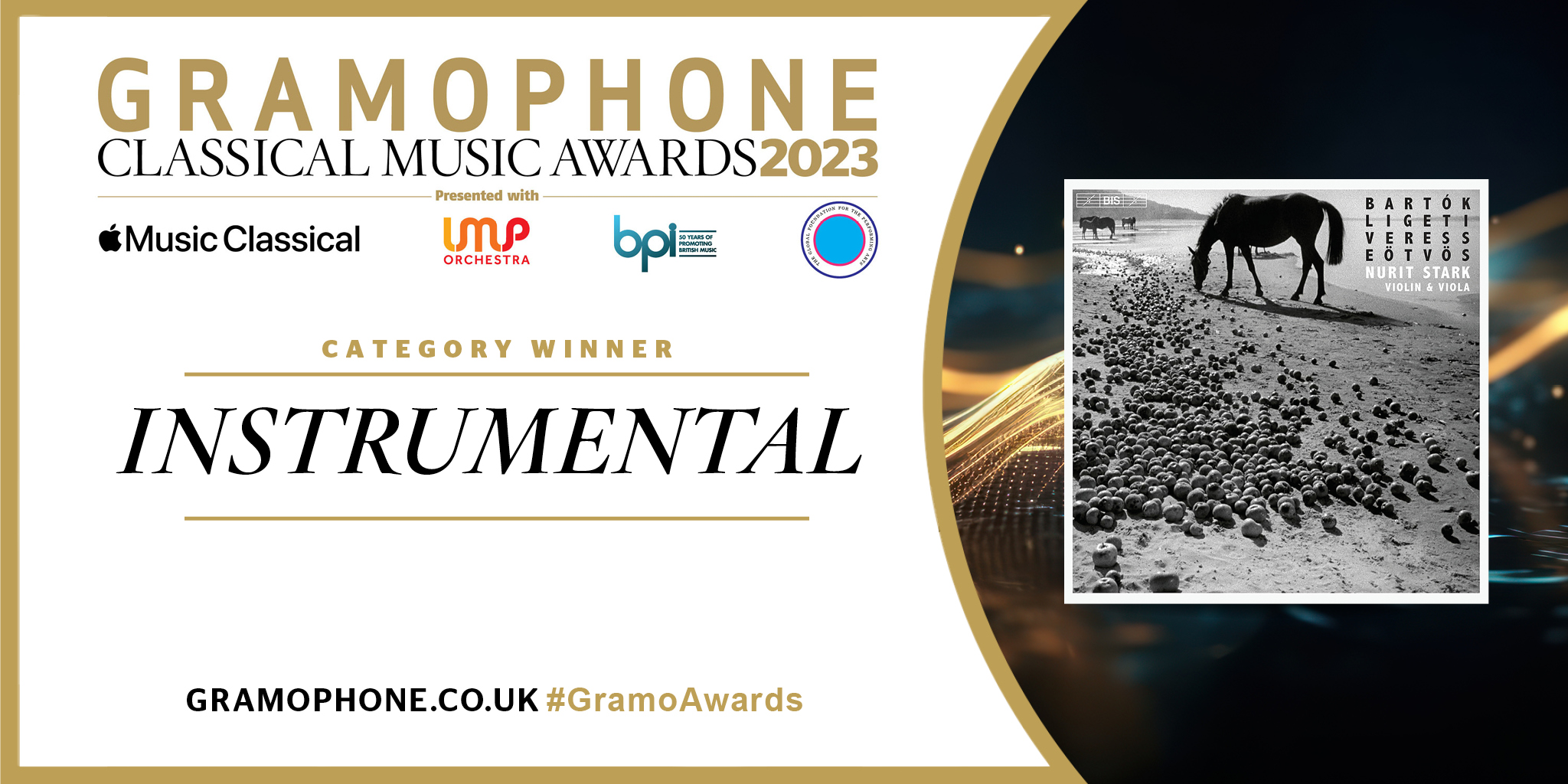 Bartók. Eötvös. Ligeti. Veress Music for Solo Violin and Viola
Nurit Stark vn, va
BIS
Assessing her contribution to Kurtág's Kafka Fragments prompted the feeling that Nurit Stark was ideally placed both technically and interpretatively to record a recital of Hungarian music.
Seven years on and the result exceeds all expectations, not least an account of Bartók's Solo Violin Sonata to confirm this among its composer's greatest achievements – witness the visceral attack of its 'Fuga' or acute plangency of its 'Melodia'. Rob Cowan rightly remarked on her coursing virtuosity, which enables her to tease out expressive subtlety at every turn, and this degree of exploration is no less evident across Ligeti's Solo Viola Sonata. Its six movements balance each other perfectly in terms of their intonational nuance and emotional candour while, in the process, bringing this music closer to the elusive orbit of late Enescu than that of late Bartók.
'Recorded in sound of unsparing clarity, this is a superb recital'
They may be of lesser stature, but the other two works are crucial in affording context for this recital overall. Hence the deft interplay of folk-music inflections and Classical formal models in Sándor Veress's tensile Solo Violin Sonata; or that freewheeling dialogue with the past, with its playing upon tonal expectations, in Peter Eötvös's Adventures of the Dominant Seventh Chord – music that is post-modern in the most creative sense of that debased term.
Recorded in sound of unsparing clarity, this is a superb recital, and the intrinsic substance of its content along with its authoritative execution make it a deserved winner in this year's Instrumental category. Whatever Stark does next will be of the greatest interest. Richard Whitehouse
Read the original Gramophone Review
Recording categories

Special Awards
If you are a library, university or other organisation that would be interested in an institutional subscription to Gramophone please click here for further information.